Engineering Technicians are found in the Aerospace, Aviation, Automotive, Maritime Defence and wider Advanced Manufacturing and Engineering sector and are predominantly involved in highly skilled, complex work. Apprentices are trained to apply safe systems of work, make a technical contribution to the design, development, quality assurance, manufacture, installation, commissioning, decommissioning, operation or maintenance of products, equipment, systems, processes or services, to apply proven techniques and procedures to solve Engineering and Manufacturing problems, demonstrate effective interpersonal skills in communication for both technical and non-technical subjects and to have a commitment to continued professional development.
Successful learners will be able to work with minimum supervision, taking responsibility for the quality and accuracy of their work while being proactive in finding solutions to problems and identifying areas for improving the business.
Start a quality career
'Work ready' qualification
Learn from industry experts
Gain practical skills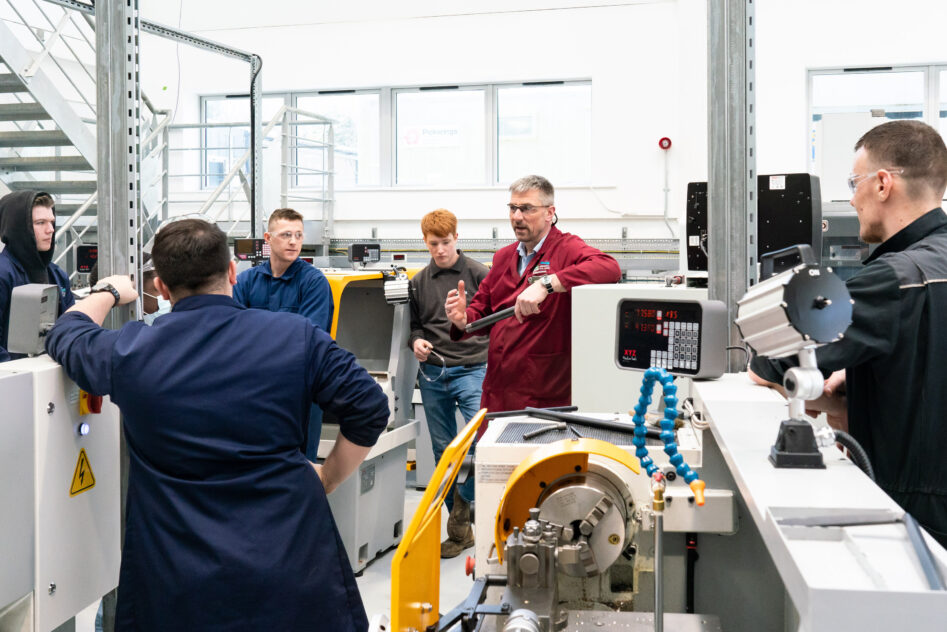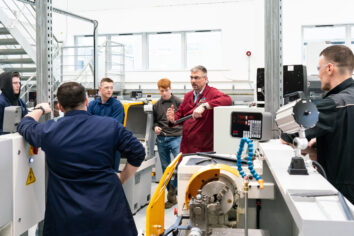 Learn from industry experts
Apprentices will be taught by staff with extensive experience who will advance their knowledge and skills to meet the expectations of the Engineering industry.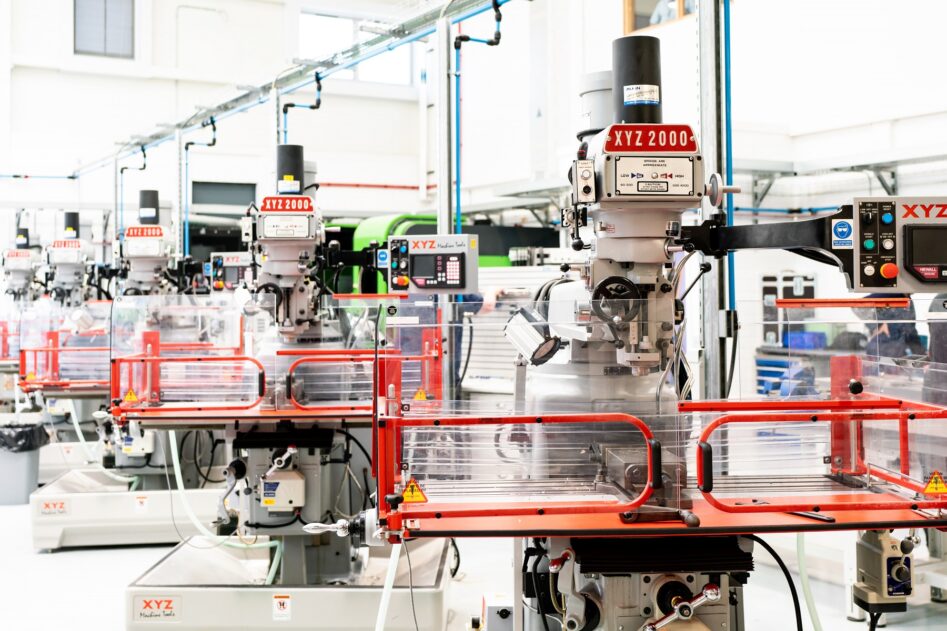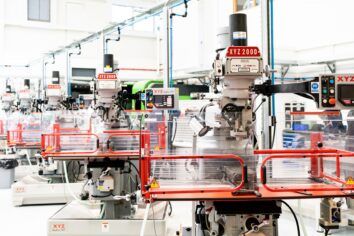 State-of-the-art facilities
Enjoy modern workshops that are second-to-none within a further education setting, with a wide range of different machine tools.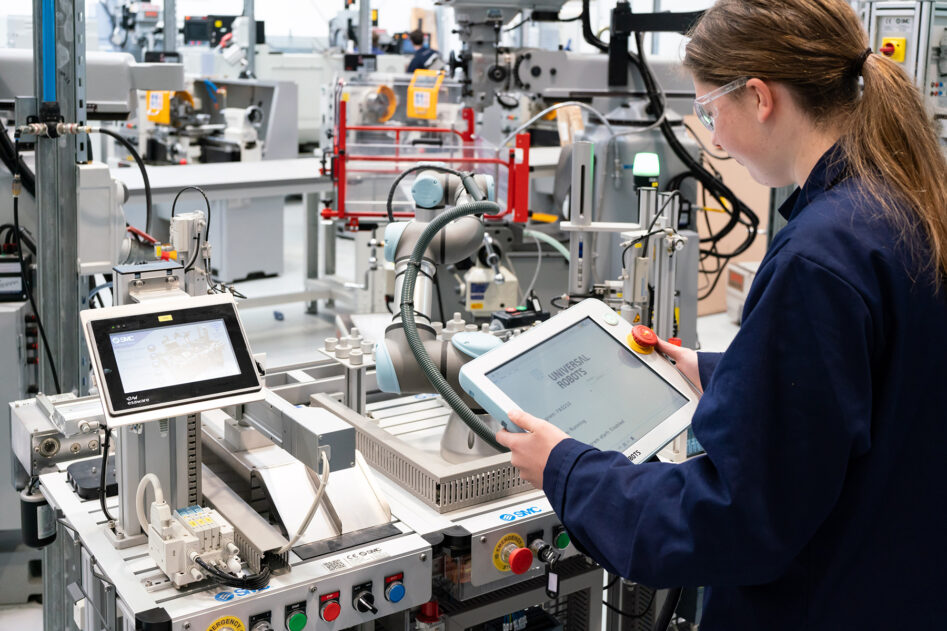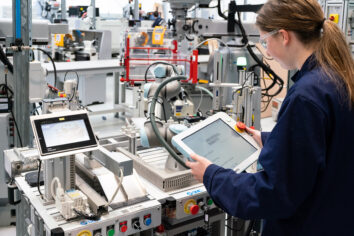 Develop skills for industry
Apprentices gain skills that are required in industry, enhancing not only their knowledge and practical ability but also their future employability.
WHAT WILL I LEARN?
Apprentices will learn to use and interpret Engineering data and documentation such as technical drawings, technical data and computer-generated programmes. They will be able to set up, operate and adjust or edit equipment settings as applicable to the machine tool being used. When using CNC equipment, Apprentices will be trained to produce, prove and edit programmes, measure and check the components being produced and adjust the equipment or programme to ensure components meet the required specification.
The programme is broken down into modules of delivery which are covered in the workplace with the Apprentice's employer and during their time at college with their tutor. The curriculum is divided into a few categories, an example of what will be covered is detailed below:
Knowledge:
Understand mathematical techniques, formula and calculations involved in the machining process such as speeds and feeds, calculating angles/tapers and material removal.

Understand the practical and theoretical uses of the machines used, and their applications.

Understand the work-holding devices, cutting tools, and setting up procedures, in adequate depth to provide a sound basis for carrying out the activities, correcting faults and ensuring the work output is to the required specification.

 
Skills:
Read and interpret relevant data and documentation used to produce machined components.

Determine the most efficient and effective approach to machine components using a range of tools, machining processes and techniques.

Select and set-up the correct tooling and work holding devices.

Set and adjust the machine operating parameters to produce the work pieces to the required specification.

This will involve setting feeds and speeds for roughing and finishing operations.

Select and use a range of measuring and testing equipment to check components are to the required quality and accuracy.

Produce complex and specialist components as a one-off test and trial piece and produce components in small or large batches.

Contribute to the business by identifying possible opportunities for improving working practices, processes and procedures.

 
Behaviours:
Personal responsibility, resilience and ethics: Comply with health and safety guidance and procedures, be disciplined and have a responsible approach to risk, always work diligently, accept responsibility for managing time and workload and stay motivated and committed when facing challenges. Comply with any organisational policies and codes of conduct in relation to ethical compliance.

Work effectively in teams: Integrate with the team, support other people, consider implications of actions.

Effective communication and interpersonal skills.

Focus on quality and problem solving.

Continuous personal development. Reflect on skills, knowledge and behaviours and seek opportunities to develop, adapt to different situations, environments or technologies and have a positive attitude to feedback and advice.

 
Read More
WHERE WILL IT TAKE ME?
This qualification will allow learners to progress into employment enhancing the skills and knowledge that they have gained at Level 3, or to progress to a Higher-Level Apprenticeship or an HNC/HND in Engineering. Achievement of this qualification demonstrates to an employer that the Apprentice has the necessary technical skills and knowledge needed for a Machinist role.
ASSESSMENT ARRANGEMENTS
End Point Assessment will consist of a knowledge test and a showcase of practical examples of work manufactured in the learner's workplace.
ENTRY REQUIREMENTS
For entry to this programme learners will require a grade 4 GCSE (C) or above in English and Maths. They must have a keen interest in Engineering and a good work ethic. Apprentices must be able to work alone, as part of a team and be able to demonstrate commitment to the course. 
INFORMATION & SUPPORT
The employer will judge whether the Apprentice is ready for End Point Assessment in consultation with the training provider.
On conclusion that the assessment gateway requirements have been achieved Apprentices will be able to proceed to the End Point Assessment stage of the Apprenticeship, which is expected within three months of the planned completion date. 
ADDITIONAL INFORMATION
The College provides all of the tools and materials for the course. Apprentices will be responsible for their own PPE and will be required to come equipped with a pair of steel toe capped boots and a pair of safety glasses. 
Do you have a question that we haven't answered so far? Talk to our admissions team. We're here Monday-Friday 8.30am-4.30pm.
What you could earn
Mechanical Engineers
Vehicle Technicians, Mechanics and Electricians
Electrical and Electronics Technicians
Electronics Engineers
Assemblers (Electrical and Electronic Products)
Electrical and Electronic Trades
Electrical Engineers
Electricians and Electrical Fitters
Annual openings in Cornwall
12
Annual openings in Cornwall
64
Annual openings in Cornwall
12
Annual openings in Cornwall
3
Annual openings in Cornwall
5
Annual openings in Cornwall
20
Annual openings in Cornwall
11
Annual openings in Cornwall
48