The most important part of this programme is developing fantastic 'hospitality' skills and knowledge, such as recognising customer needs, knowing how to match them to the products and services of the business and working as part of a team to ensure that every customer, whether they are eating in a restaurant, drinking cocktails in a bar, ordering room service in a hotel or attending a business conference, feels welcomed and looked after. Depending on your pathway, you will learn skills in a range of areas, including food and beverage service, serving alcoholic beverages, barista, food preparation, housekeeping, concierge and guest services, reception, reservations and conference and banqueting.
This is a 12 month programme with an additional 3 months for End Point Assessment.
To ensure you are working at the required level you will need to study up to Level 2 English and Maths (where necessary). This will support you on your Apprenticeship and within your career.
Small Classes
Experienced Tutors
Industry-Standard Facilities
Excellent Industry Links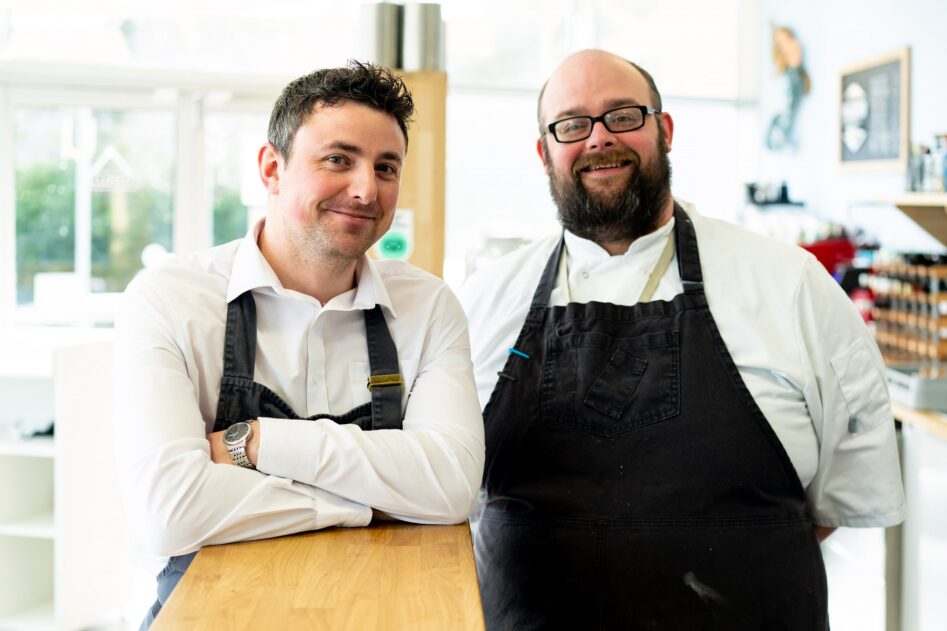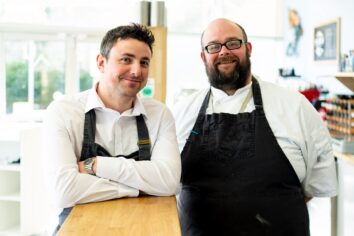 Learn from sector experts
You will be taught by staff with extensive experience who will advance your knowledge and skills to meet the expectations of the hospitality industry.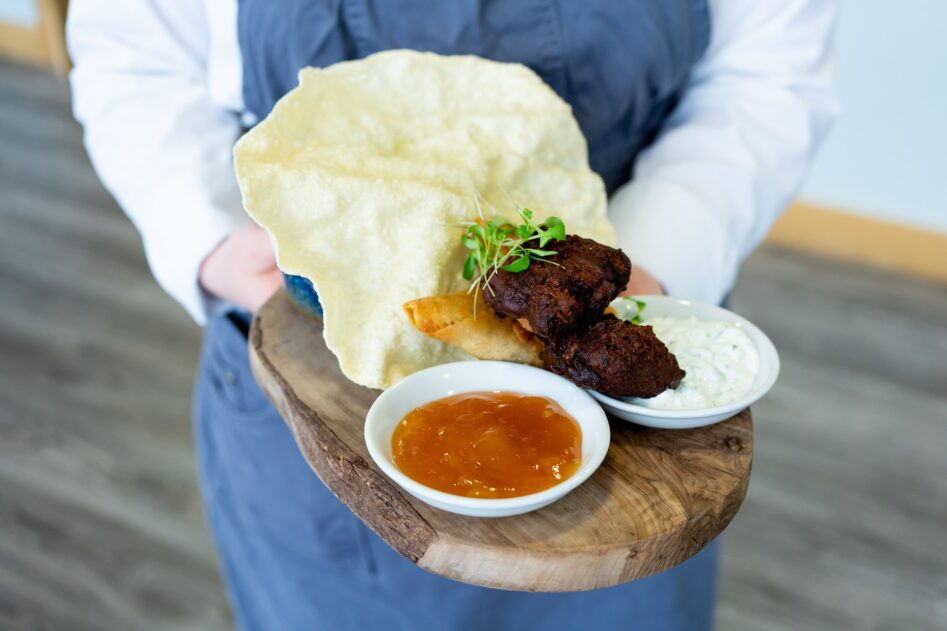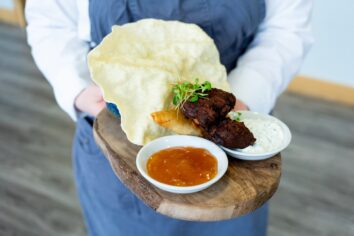 Develop work-related skills
During your programme you will develop work-related skills and knowledge to fully support you in your job role and prepare you for an exciting career.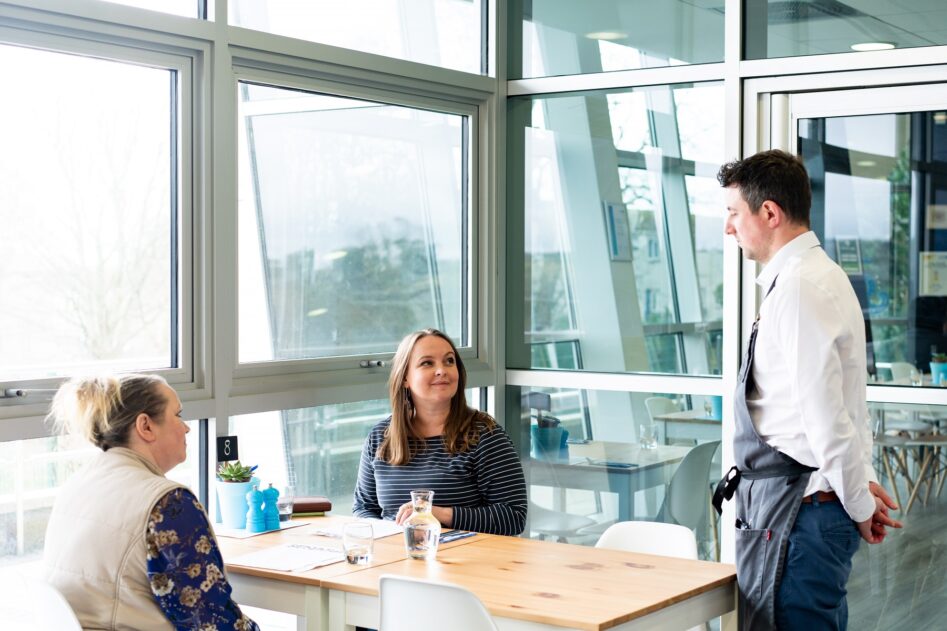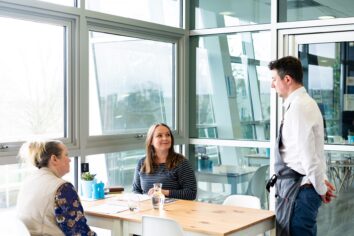 Excellent employer support and liaison
We have excellent industry contacts to ensure you have ongoing support and development in your workplace.
What Will I Learn?
Units that you will study:
People and 1st line supervision
Business
Communication skills
Teamwork
Technology in Hospitality
Customer experience
Introduction to sales and promotion
Food service
Beverage service
Introduction to the hospitality industry
Understand what hospitality means, for example the culture of the industry.
Appreciate the importance of hospitality behaviours such as personal conduct, being adaptable, using initiative and communicating with a diverse range of people.
Know the range of businesses and establishments that make up the hospitality industry.
Customers
Recognise customer profiles in hospitality and how customers have different needs.
Understand the importance of meeting, and where possible, exceeding customer expectations in line with the business/brand standard.
Understand the importance of receiving and dealing with customer feedback to support the improvement of products and services and provide value for money.
Use clear and engaging communication to establish a good rapport with customers and ask relevant questions to determine their needs.
Deliver excellent customer service in line with the business/brand standards.
Check that customers are satisfied with products and services and act on feedback in line with business procedures.
Business
Know the business vision and values, its main competitors, how it fits into the wider hospitality industry and how your own area of work contributes to achieving business targets.
Understand to positively promote business/brand standards and identify opportunities to increase sales and achieve customer loyalty.
Understand how the role can minimise unnecessary financial loss to the business.
Understand how personal discipline in approach to work, for example time-keeping, attendance, personal appearance, personal presentation and conduct can all have an impact on the business/brand reputation.
Know the products/services that are offered by the business, their prices, and special offers and how to match them to customers' needs.
Clearly communicate relevant and useful information on products and services based on a clear understanding of customers' needs.
Understand how the use of technology can enhance customer service and productivity in hospitality businesses.
People
Understand the importance of using appropriate methods of communication.
Know how to support and influence the team positively.
Understand how to work with people from a wide range of backgrounds and cultures.
First line Supervision
Understand how to support the supervision of team members, for example new and junior employees to assist line manager.
Contribute to meetings and planning shifts, support shift briefings and assist in the monitoring of standards to help ensure quality is maintained.
Hospitality specialist: Hospitality team members must select from one of the following specialist functions: –
Food and beverage service
Serving alcoholic beverages
Barista
Food preparation
Housekeeping
Concierge and guest services
Reception
Reservations
Conference and banqueting
Read More
Where Will It Take Me?
On completion of a Level 2 Apprenticeship in Hospitality Team Member, you will be fully trained and able to gain more experience and look to progress to a supervisory job role. You could also progress onto the Level 3 Hospitality Supervisor Apprenticeship, to further develop your skills.
Assessment Arrangements
End Point Assessment
EPA methods • On demand tests • Practical observation • Business Project • Professional discussion
Entry Requirements
You will attend an interview with the Apprenticeship Advisor who will support you to find an Apprenticeship. Once a job has been secured you will have an interview with our Training Advisor to discuss the programme and your experience. Performance and attitude will be taken into account.
Information & Support
The Student Support team can see you on a one to one basis and offer advice and guidance on financial, personal and emotional issues. A professional team of staff work together with your tutor and training advisor to support you so that you can successfully complete your course and recognise pathways to progression after leaving College.
Awarding Body: BIIAB
Do you have a question that we haven't answered so far? Talk to our admissions team. We're here Monday-Friday 8.30am-4.30pm.
What you could earn
Chefs
Kitchen and Catering Assistants
Waiters and Waitresses
Restaurant and Catering Establishment Managers and Proprietors
Catering and Bar Managers
Cooks
Customer Service Managers and Supervisors
Customer Service Occupations
Annual openings in Cornwall
208
Annual openings in Cornwall
513
Annual openings in Cornwall
373
Annual openings in Cornwall
124
Annual openings in Cornwall
47
Annual openings in Cornwall
56
Annual openings in Cornwall
66
Annual openings in Cornwall
113