You will have access to a number of tutors who will enhance your learning experience by sharing their industry knowledge with you, ensuring you have the skills necessary for the working world. You will also have access to specialised equipment such as the Nursing Kelly within our onsite simulation suite which will help to develop knowledge, skills and understanding when recognising patient needs.
State-of-the-art simulation facilities
Experienced Tutors
Network of health and social care partners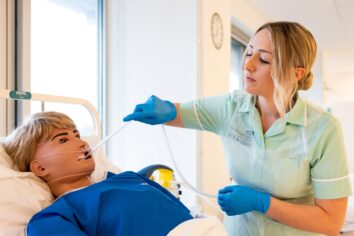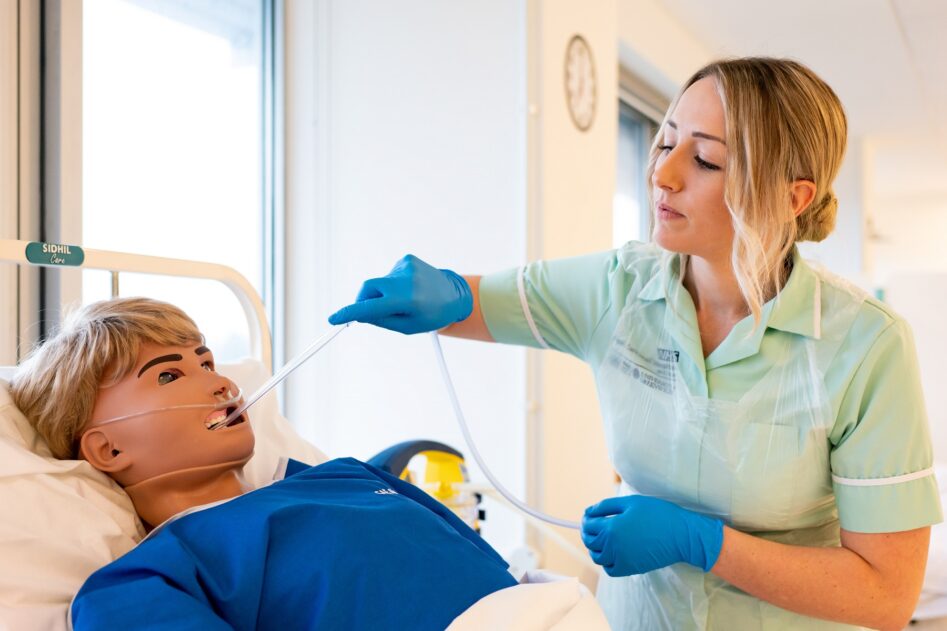 Fantastic learning environment
You will have access to our state-of-the-art simulation facilities and our extensive network of health and social care partners.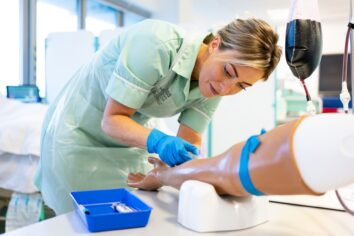 Learn from experienced tutors
Gain invaluable knowledge from our experienced tutors, who have a wealth of hands-on experience delivering classes across all fields of nursing.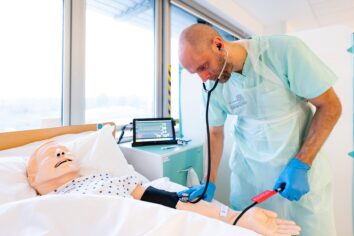 Gain on the job experience
Gain the skills you need in the workplace while you learn the necessary theoretical knowledge.
What Will I Learn?
Our Apprenticeship offers a balanced combination of practice-based and academic learning to enhance and consolidate your skills and knowledge; giving you the opportunity to earn while you learn and gain a Bachelor's degree (BSc Hons) over four years of study.
The modules of study include:
Year 1
Professional and Academic Development
Foundations of Nursing Practice
Anatomy, Physiology & Pharmacology
Individual Health & Wellbeing
Year 2
Developing Adult Nursing Practice
Pathophysiology: Illness and its impact
Medicines Management
Understanding Research in Evidenced-Based Practice
Recognising Individual Need
Year 3
Preparation for Professional Practice
Advancing Adult Nursing Practice
Consolidating Adult Nursing Practice
Exploring Evidence for Research-Based Practice
Read More
Where Will It Take Me?
This course will enable you to further your career with your employer as a qualified Adult Nurse. Our curriculum is approved by the Nursing & Midwifery Council. On successful completion of the course, you will be eligible to register with the NMC.
Entry Requirements
From the start of your Apprenticeship, you will need to be employed full-time (30 hours or more per week) in an appropriate healthcare setting where you can train as a Registered Nurse.
If you are not already employed in a health or social care setting, you should contact NHS Trusts and other healthcare organisations in your area to check if they are recruiting Nursing Apprentices.
For entry, you will need to have 112 UCAS tariff points made up from:
A-Levels
BTEC National Awards
International Baccalaureate
Access to Higher Education Diploma
Or
Diploma in Health and Social Care (level 3)/NVQ (level3)
Or
You will also need at least three GCSEs at Grade 4/C or above including mathematics and English or a recognised level 2 equivalent.
Information & Support
The University Centre Truro and Penwith are proud to be working in conjunction with the University of Greenwich and local health and social care providers to offer our range of Nursing and Allied Health courses.
The course fees are shared between the government and employers
Further costs may include (but are not limited to):
Resources: you may need to purchase books for your studies, as well as specific computer software (estimate, £150 per year)
Memberships: applying for membership of a professional body at the end of the course may incur further costs.
Do you have a question that we haven't answered so far? Talk to our admissions team. We're here Monday-Friday 8.30am-4.30pm.
What you could earn
Medical Practitioners
Ophthalmic Opticians
Paramedics
Dental Practitioners
Nurses
Physiotherapists
Therapy Professionals
Medical Radiographers
Annual openings in Cornwall
257
Annual openings in Cornwall
9
Annual openings in Cornwall
12
Annual openings in Cornwall
14
Annual openings in Cornwall
678
Annual openings in Cornwall
40
Annual openings in Cornwall
8
Annual openings in Cornwall
27