In their daily work, a Teaching Assistant may interact with all learners. This includes but is not limited to high attaining, SEND, EAL, and disadvantaged learners. Teaching Assistants will also work in partnership with teachers and other professionals within the school and education system, as well as with learners' parents or carers.
The Teaching Assistant Apprenticeship is for those who are looking to become Teaching Assistants, or for existing staff who want to upskill and add to their existing qualifications. Increasingly, schools are requiring that staff have a relevant qualification to provide the most effective support for pupils' and the school. The Apprenticeship is the most current qualification available, adapting to the diverse role of the Teaching Assistant.
Small class sizes
Experienced tutors
Industry Links
Excellent pass rates
Pastoral Support
Guest Speakers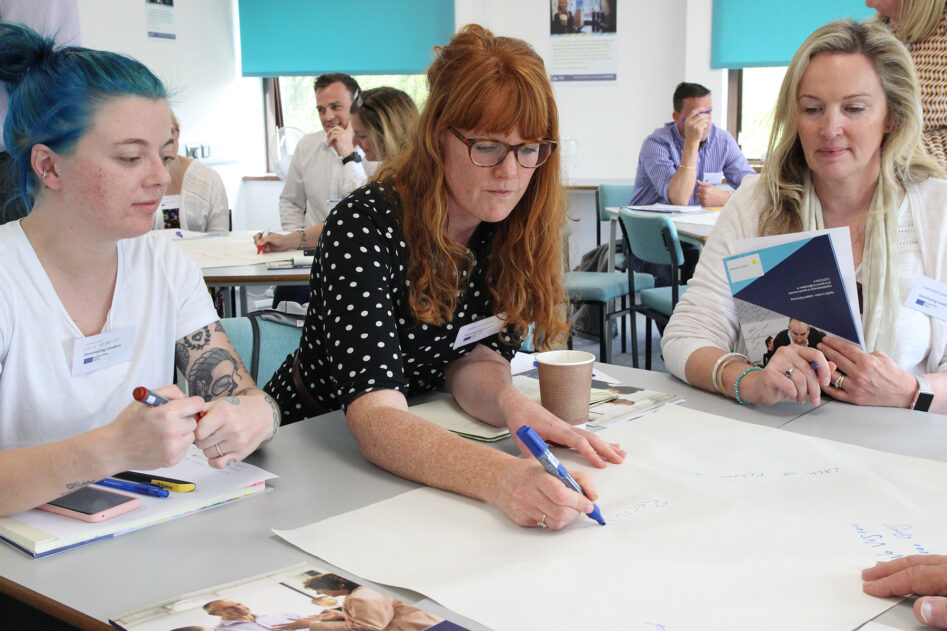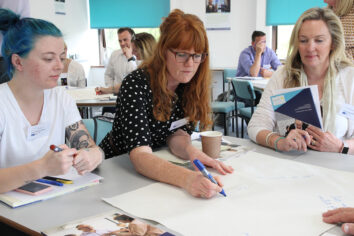 Learn from sector experts
Lecturers have extensive experience and have all been Teaching Assistants or Teachers themselves, helping Apprentices to advance knowledge and skills to meet the expectations of the job role of a Teaching Assistant.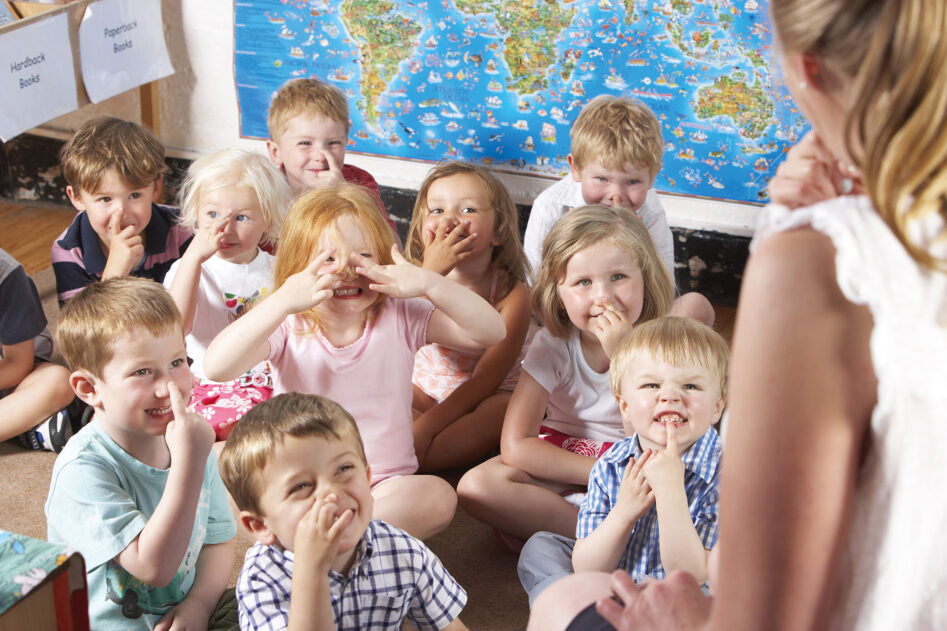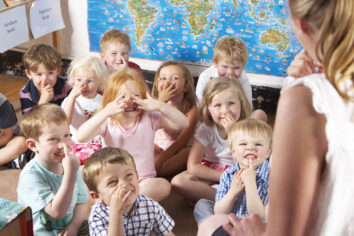 During the programme Apprentices will also develop personal and work-related skills which will enhance the skills that are being developed in the workplace and role of Apprentice Teaching Assistant.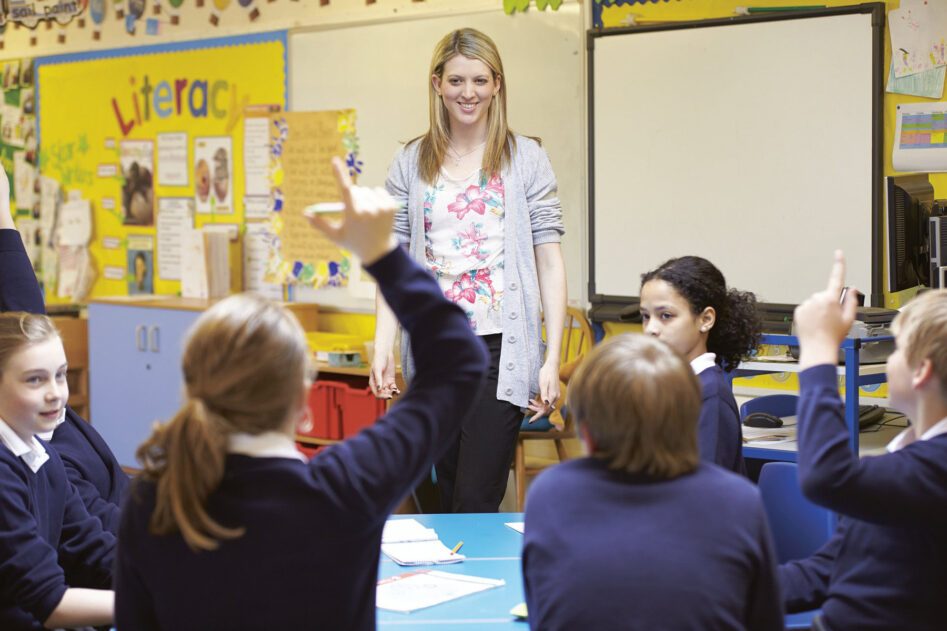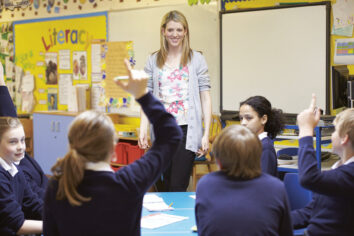 The College enhances the programme with opportunities for Apprentices to attend guest speaker sessions from well-respected experts from industry, giving learners an even deeper insight into the sector.
WHAT WILL I LEARN?
Throughout your qualification you will develop an understanding of the knowledge, skills and behaviours needed to work as an effective Teaching Assistant. You will link the theory you are learning during your college sessions to your own practice. You will explore how children learn and develop and the importance of providing feedback to pupils and teachers. You will understand how to work with teachers to understand and support assessment for learning, and develop an appropriate knowledge of the curriculum and Key Stage that you are working in. There is a great focus on safeguarding and well-being, exploring legislation and policies that underpin safeguarding, as well as researching serious case reviews and the outcomes from these which inform current practice. You will develop your interpersonal skills to assist you in your effective communication with pupils, colleagues, parents/carers and other professionals.
WHERE WILL IT TAKE ME?
Truro College offers a clear pathway into teaching for Teaching Assistants, with a choice of three Foundation Degrees aimed at those currently working in education. Once you have gained your Foundation Degree you will progress to the BA (Hons) Education and training, followed by QTS & PGCE SCITT (Primary or Secondary).
With the Higher Level Teaching Assistant embedded into your Apprenticeship, you will be able to take on increased responsibility in school, including whole class teaching in the short-term absence of the teacher.  The Apprenticeship will allow you to progress onto meaningful employment as a Teaching Assistant, Learning Support Assistant, Pastoral Support Worker, SEND Teaching Assistant.
ASSESSMENT ARRANGEMENTS
Your achievement in this qualification is dependent upon excellent attendance, punctuality and effort. You will attend college one day a week, and will study in a friendly and professional atmosphere, using a variety of assessment methods:
You will be observed in the workplace by an experienced Training Advisor who will support you throughout your Apprenticeship.
You will be assessed regularly on written theory work, which may be conducted within the class, or as a homework activity and feedback will be continuously provided on your progress.
The End Point Assessment (EPA) at the end of your Apprenticeship consists of a practical observation, Q&A and professional discussion supported by a portfolio of evidence you will develop throughout your Apprenticeship.
ENTRY REQUIREMENTS
Apprentices must have achieved a minimum Grade 4 GCSE or equivalent in Maths and/or English.
Learners who have achieved a Grade 4 in either subject and a Grade 3 in the other subject may be considered, but will have to sit Functional Skills Level 2 alongside their Apprenticeship.
INFORMATION & SUPPORT
The Student Support team is available to offer advice and guidance on financial, personal and pastoral issues. A professional team of staff work together with personal tutors to support Apprentices to successfully complete the course and pursue pathways to progression.
Do you have a question that we haven't answered so far? Talk to our admissions team. We're here Monday-Friday 8.30am-4.30pm.
What you could earn
Senior Professionals of Educational Establishments
Secondary Education Teaching Professionals
Higher Education Teaching Professionals
Further Education Teaching Professionals
Primary and Nursery Education Teaching Professionals
Special Needs Education Teaching Professionals
Vocational and Industrial Trainers and Instructors
Education Advisers and School Inspectors
Annual openings in Cornwall
25
Annual openings in Cornwall
108
Annual openings in Cornwall
22
Annual openings in Cornwall
23
Annual openings in Cornwall
220
Annual openings in Cornwall
24
Annual openings in Cornwall
59
Annual openings in Cornwall
8