If you enjoy learning about Computers and Information Technology, then the Level 2 Award in ICT will be of great interest to you. This course has been streamlined to help with progression onto the Level 3 equivalent, and whether you have existing knowledge or not, this course will stretch and challenge you and your IT skills. Lessons take place in specialist IT rooms with networked PCs. Your lecturers will be specialists in their field who will teach you through a variety of demonstrations, lectures and by helping you undertake a variety of practical tasks. You will have access to hardware and networking lab facilities for the practical parts of the course.
Small classes
Experienced tutors
Modern equipment
Specialist IT rooms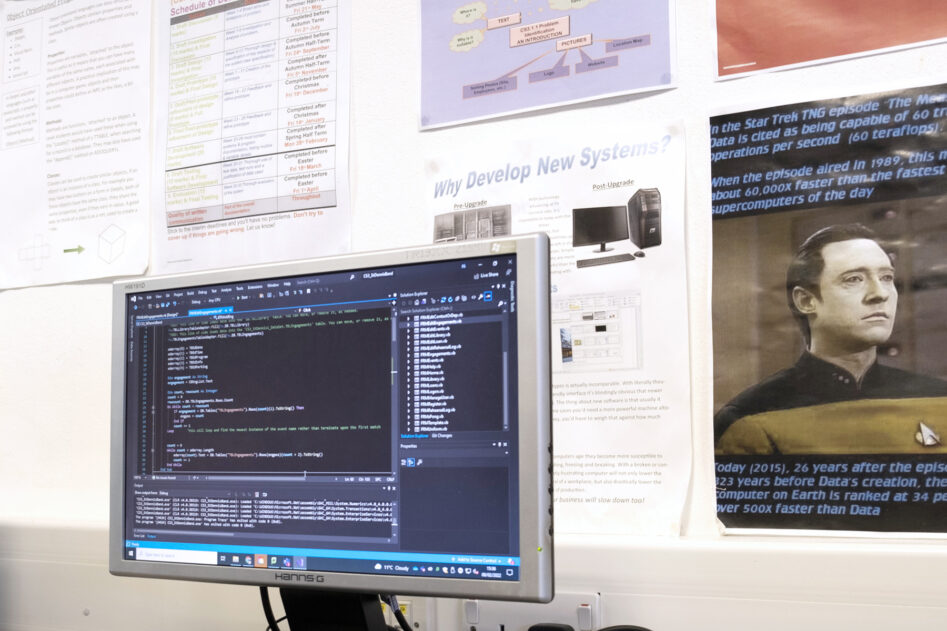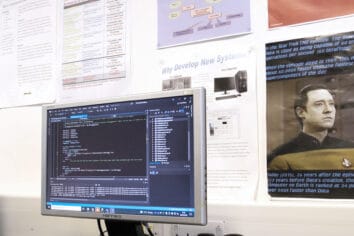 Learn from sector experts
You will be taught by staff with extensive experience who will advance your knowledge and skills to meet the expectations of the IT industry.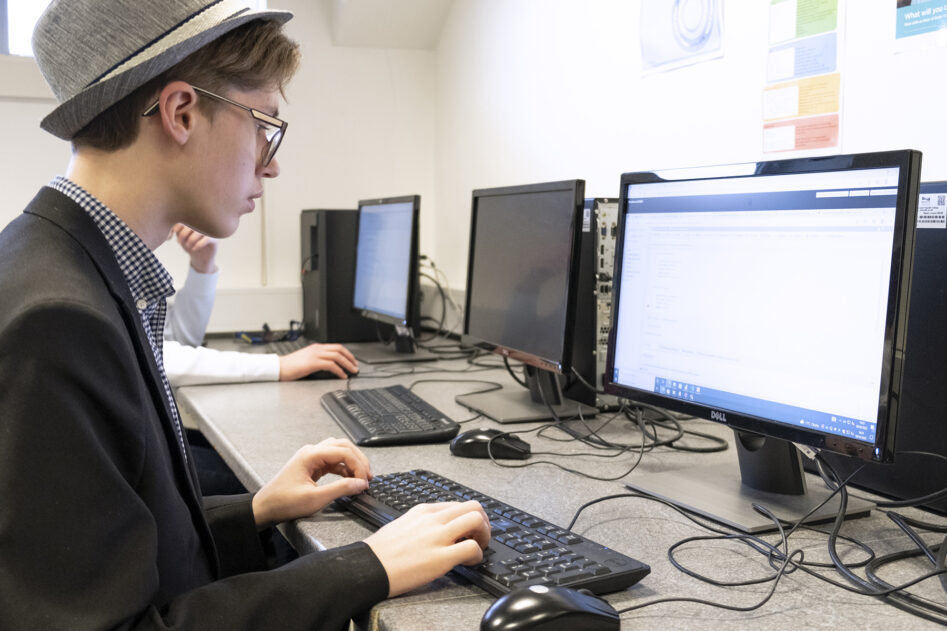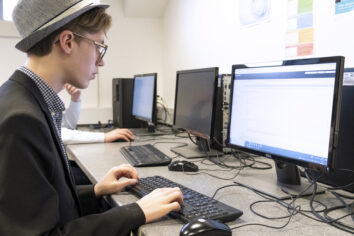 Develop work-related skills
During your tutorial programme, you will also develop personal and work-related skills which will help prepare you for academic progression and full-time work.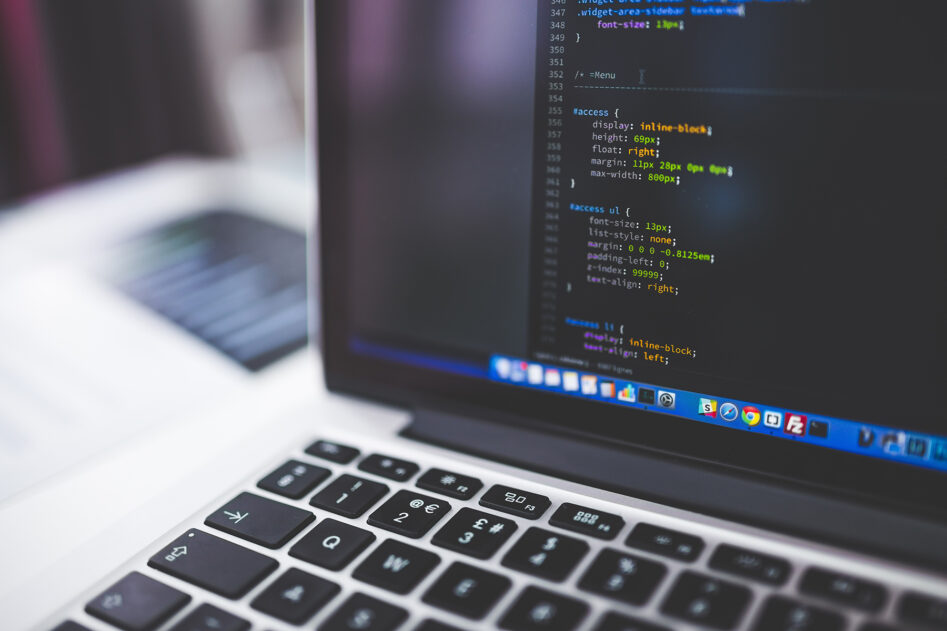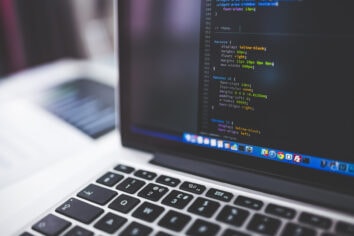 Enjoy professional surroundings
Our computer rooms are kitted out with the latest computers and software resources.
what will I learn?
 This one-year course will cover a variety of different subjects, including:
The Online World
Creating a Digital Portfolio (Website – HTML & CSS)
Database Development
Games Design and Development
Programming
OCN – Employability Skills
Units that you will study:
The Online World – This unit will help you understand the main technologies and processes behind the internet and investigate how they come together to let you view websites and send information across the world. The internet and web of tomorrow will be even more powerful, more connected, more intuitive and a more important part of our lives.
This will result in an internet of services, objects and infrastructure (ubiquitous computing) which will radically change our lives. For example, smart appliances will be able to talk to each other, clothes will monitor our health and retailers will access social media to gain insight into shoppers' preferences.
You will explore a range of digital devices, such as smart phones and digital music players and consider the technology that enables these devices to share and exchange information.
A Digital Portfolio – This unit is your chance to show off! A digital portfolio is an exciting onscreen way to showcase your achievements to potential employers or when applying for a course.  It is all about:
The projects you have created and developed
Your use of communication and presentation skills
Your capabilities and potential.
Digital portfolios can be viewed by anyone with a computer and an internet browser. You will learn how to create a digital portfolio that includes a series of web pages with links to content that you have created. You will learn how to make use of multimedia assets such as images, sound and video to make your portfolio appealing and engaging.
Database Development – In this unit you will investigate the features and uses of databases by exploring what they are and what you can do with them. You will be able to apply some of your findings to your own database solution.
You will also learn how to use database software to design, develop and test relational databases for a brief. Once completed, you will review your database, having obtained feedback from others, and evaluate possible improvements.
Programming – In this unit, you will learn the rules of a programming language and how to write code to develop a successful program. You will be able to apply some of your findings to your own software solutions.
In addition, you will learn what factors affect the quality of the program and how to produce good quality programs. You will design and develop your own software program to fulfil a brief. You will test your programs for functionality and purpose and identify and repair faults.
Computer Games Development – In this unit, you will design and create a computer game to meet requirements and reflect on the skills and understanding applied during the design and development process.
Read More
Where will it take me?
Upon completion of this course, you will be in a strong position to progress onto the Level 3 Extended Diploma in Information Technology. Some individuals may wish to seek employment in the workplace as an IT professional or progress onto an Apprenticeship to further develop their skills.
Assessment Arrangements
Today's BTEC Nationals are demanding, as you would expect of the most respected applied learning qualification in the UK. You will have to complete all the units, be organised, take some assessments that we will set and mark by college and the exam board, and keep a portfolio of your assignments. But you can feel proud to achieve a BTEC because, whatever your plans in life – whether you decide to study further, go on to work or an apprenticeship, or set up your own business – your BTEC National will be your passport to success in the next stage of your life.
Entry Requirements
You must attend an interview where your experience and/or performance and attitude will be taken into account.  You will need 3 GCSEs at grade 3. Ideally, at least one of these will be in Maths and/or English.
Information & Support
Working within the Student Services area, the Student Support team will see you on a one to one basis and offer advice and guidance on financial, personal and emotional issues. A professional team of staff work together with your personal tutor to support you so that you can successfully complete your course and recognise pathways to progression after leaving College.
Do you have a question that we haven't answered so far? Talk to our admissions team. We're here Monday-Friday 8.30am-4.30pm.
What you could earn
IT Specialist Managers
IT Business Analysts, Architects and Systems Designers
IT Engineers
IT User Support Technicians
IT Operations Technicians
IT Project and Programme Managers
Programmers and Software Development Professionals
Design and Development Engineers
Annual openings in Cornwall
29
Annual openings in Cornwall
12
Annual openings in Cornwall
4
Annual openings in Cornwall
17
Annual openings in Cornwall
14
Annual openings in Cornwall
11
Annual openings in Cornwall
36
Annual openings in Cornwall
7