This course is the first step to a career as a bricklayer. You will gain an understanding of the construction industry and have an opportunity to apply learning in a practical and realistic way. You will follow a programme of study that enables progression to further courses and employment within the construction industry. You will gain confidence by developing independent learning skills and will learn how craft activities are carried out safely and how they contribute to our built environment. Employers want smart and switched-on people to help their business grow, and you will gain knowledge of how the construction industry operates in our well-equipped classrooms and computer suites.
Small classes
Experienced tutors
Industry-standard facilities
Good links with employers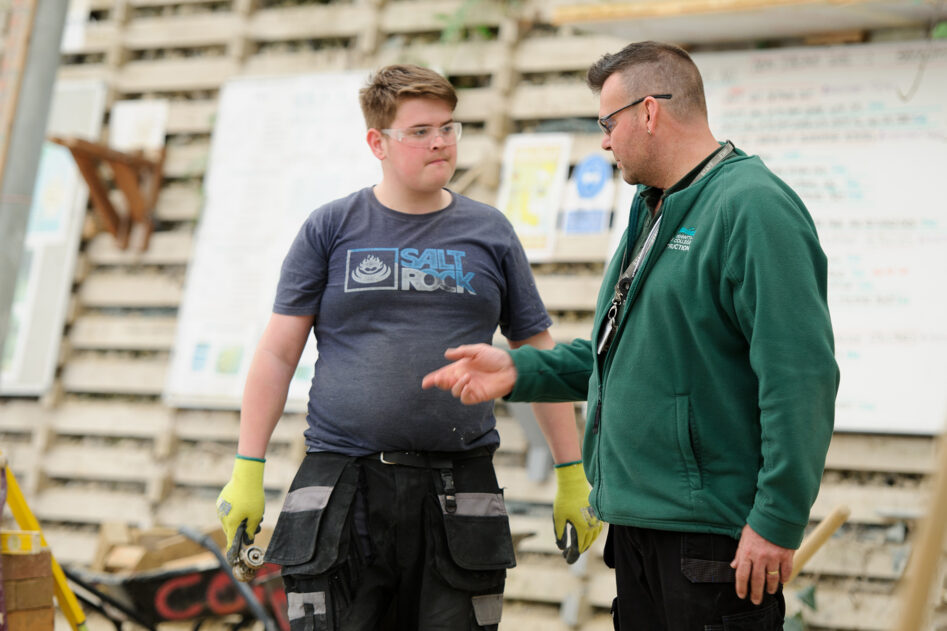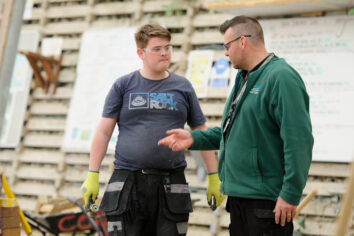 Learn from sector experts
You will be taught by staff with extensive experience who will advance your knowledge and skills to meet the expectations of the construction industry.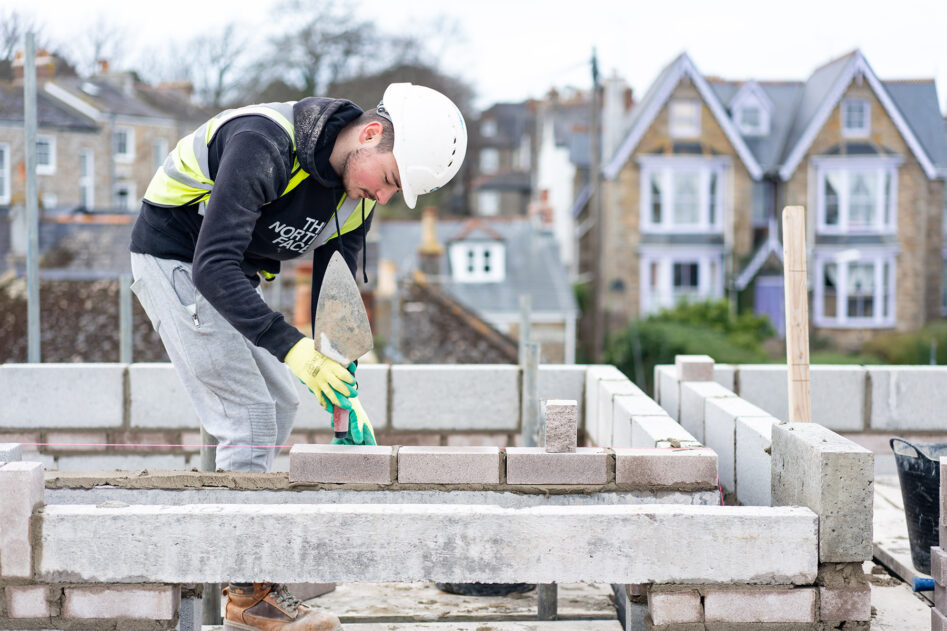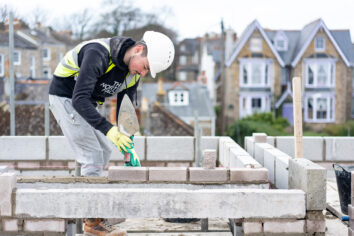 Develop work-related skills
You will develop personal and work-related skills which will help prepare you for full-time work after you have completed your full-time training in College.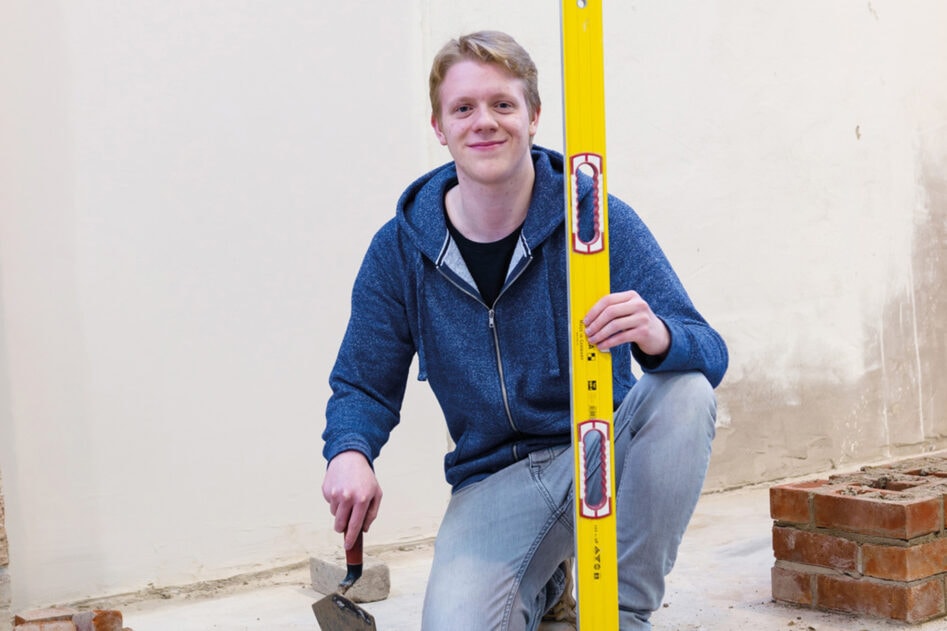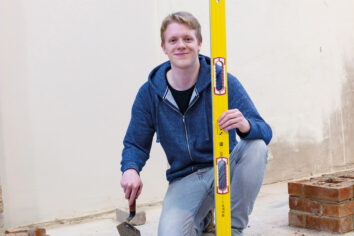 Enjoy professional surroundings
Our Construction areas are equipped with the latest industry-standard equipment and resources. We enjoy partnerships with many large suppliers meaning students get to experience trades as they would in the workplace.
what will I learn?
You will be taught through a blended learning approach incorporating taught sessions, workplace learning, assessments and online learning. One to one support, tuition and advice are available from our team of experienced and qualified tutors, assessors and advisors.
Units that you will study include:
Principles of building construction, information and communication The aim of this unit is to provide you with the knowledge of building methods and construction technology, including aspects of job roles, communication, documentation, drawings, energy efficiency, foundations, internal and external walls, floors and roofs.
Contribute to setting out and building masonry structures up to DPC This unit will provide you with the understanding of the setting out requirements of a bricklayer, from interpreting construction drawings, to the process of setting out and erecting a masonry structure.
Carrying out block laying activities Within this unit you will learn about blockwork and the relationship between dense concrete and lightweight insulation blocks. It also covers how to prepare for building block walling and how to use using dense concrete and lightweight insulation blocks to given specifications.
Carrying out bricklaying activities Within this unit you will learn the knowledge and skills to, prepare for and build half brick walling in a safe and efficient manner. Knowing how to select and check resources, you will set out and build brick walling and produce joint finishes to meet the specification and given instructions.
Carrying out cavity walling activities Within this unit you will learn the knowledge and skills to prepare for and build basic cavity walling in a safe and efficient manner. You will use bricks and blocks to build straight cavity walls and return corners.
Health, safety and welfare in construction Within this unit you will learn about health and safety regulations, roles and responsibilities, accident and emergency reporting procedures and documentation. Together with hazards, health and welfare in the workplace, it also covers working at height, working with electrical equipment and fire emergency procedures.
where will it take me?
Upon successful completion of this course, you will be able to progress onto a Level 2 Diploma in Bricklaying which requires a further year of study. Alternatively, you could progress onto an Apprenticeship. There are many opportunities for skilled bricklayers in the building industry working for large and small companies or self-employment.
Further study will enable you to work towards more senior roles within the construction industry such as Bricklayer, stonemason, site management, quantity surveyor, architect.
Assessment Arrangements
Bricklaying practical coursework will be assessed through set practical tasks in a well-equipped workshop; after each taught unit underpinning knowledge is assessed via internally set test papers and online exams
If you are not exempt, there is a requirement to complete Functional Skills or GCSE qualifications alongside mainstream studies.
Entry Requirements
Grade 2 or equivalent in GCSE Maths and English Language and you must have a keen interest in the chosen subject. You will be invited to attend an interview with the course manager, all successful candidates will gain a place on the programme.
Information & Support
Working within the Student Services area, the Student Support team will see you on a one to one basis and offer advice and guidance on financial, personal and emotional issues. A professional team of staff work together with your personal tutor to support you so that you can successfully complete your course and recognise pathways to progression after leaving College.
Some PPE will be required for the course such as safety boots, goggles, workwear. You will be sent a list of these before you start College.
Do you have a question that we haven't answered so far? Talk to our admissions team. We're here Monday-Friday 8.30am-4.30pm.
What you could earn
Quantity Surveyors
Chartered Surveyors
Architects
Chartered Architectural Technologists
Production Managers and Directors in Construction
Construction and Building Trades Supervisors
Elementary Construction Occupations
Construction Operatives
Annual openings in Cornwall
27
Annual openings in Cornwall
11
Annual openings in Cornwall
5
Annual openings in Cornwall
0
Annual openings in Cornwall
63
Annual openings in Cornwall
40
Annual openings in Cornwall
85
Annual openings in Cornwall
30