This course is at an advanced level and covers many aspects of advanced masonry. You will further your understanding of the construction industry and have an opportunity to apply learning in a practical and realistic way. You will gain confidence by developing your skills as a bricklayer and will learn how craft activities are carried out to tight tolerances. You will be taught in our first-class workshops and advance your knowledge of how the construction industry operates in our well-equipped classrooms and computer suites. You will have the opportunity to engage with industry via work placements and through a work experience programme.
Advanced Craft
Specialist in Trade
Supervisory Skills
Outstanding Workshops
Learn from sector experts
You will be taught by staff with extensive experience who will advance your knowledge and skills to meet the expectations of the construction industry.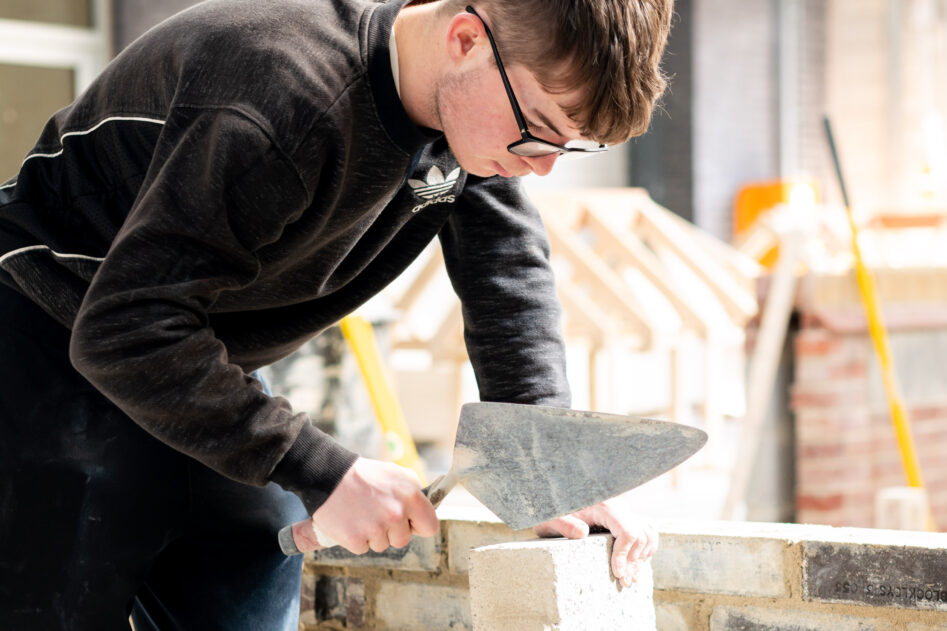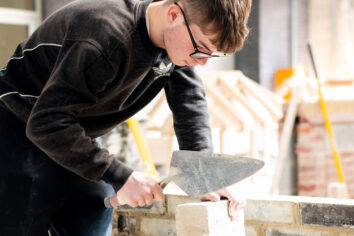 Enjoy professional environments
Our new construction areas are kitted out with the latest industry-standard equipment and resources. We enjoy partnerships with some of the UK's largest industry suppliers.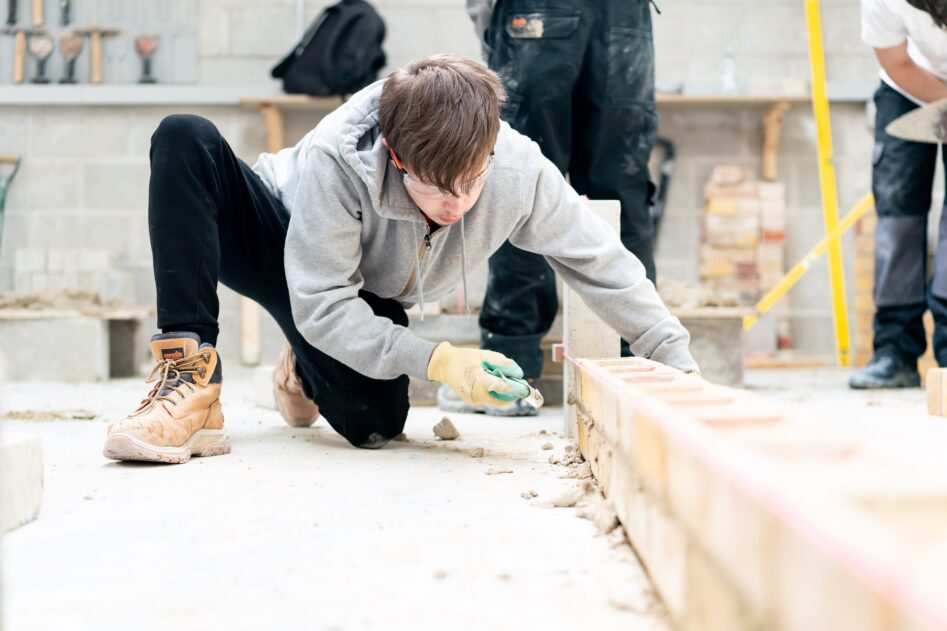 Develop work-related skills
During your tutorial programme you will develop personal and work-related skills which will help prepare you for full-time work after you have completed your full-time training in College.
WHAT WILL I LEARN?
Throughout the year, the curriculum will focus on the more advanced elements of the trade and you will cover a number of modules, such as:
Principles of organising, planning and pricing construction work – Providing you with the knowledge of building methods and construction technology in relation to understanding a range of building materials used within the construction industry and their suitability to the construction of modern buildings.
Constructing radial and battered brickwork – To enable you to build arches, curved, concave and convex brickwork. In addition, you will develop skills in the use of templates, arch centre, turning piece, props and bracing, folding wedges, proprietary arch formers, and proprietary arch lintels.
Repair and maintain masonry structures – To enable you to carry out repairs and to maintain masonry structures. This will include the development of knowledge regarding the types of bricks, block, stone, concrete, copings, pier caps, specials, flashings, DPC and trays, insulation, cavity ties, render, lintels, bulging, spalling, cracking, subsidence, mortar failure, stone erosion, metal corrosion, sulphate attack, permanent/heavy efflorescence, movement (expansion & shrinkage), strength, appearance, size (imperial/metric/modular), air-tightness, thermal values and sound transfer.
Carrying out decorative and reinforced brickwork – To enable you to build decorative brickwork features, obtuse and acute angle quoins and reinforced brickwork. This will include aspects of horizontal panels (basket weave and herringbone bonds), diagonal panels (basket weave and herringbone bonds), panel surrounds, over-sailing courses, dog-toothing, dentil courses, tumbling in, ramped work (circular and straight) and plinth courses.
Read More
WHERE WILL IT TAKE ME?
Achievement of this qualification demonstrates to an employer that you have the necessary technical skills and knowledge they are looking for when recruiting for an advanced bricklayer. You will also have the option to progress further with your studies through a higher Apprenticeship, a Higher National Certificate or a Higher National Diploma in construction.
Entry Requirements
For entry to this programme, you will require a Level 2 Bench Joinery qualification (or equivalent) and you will require either a Level 2 in Functional Skills or a Grade 3 in English and Maths GCSE. You must have a keen interest in construction and a good work ethic. You must be able to work alone and as part of a team and demonstrate commitment to the course.
Additional INFORMATION
We provide all of the tools and materials for the course, however you will be responsible for your own PPE and will be required to come equipped with a pair of steel toe capped boots and a pair of safety glasses.
Awarding Body: City and Guilds
Do you have a question that we haven't answered so far? Talk to our admissions team. We're here Monday-Friday 8.30am-4.30pm.
What you could earn
Quantity Surveyors
Chartered Surveyors
Architects
Chartered Architectural Technologists
Production Managers and Directors in Construction
Construction and Building Trades Supervisors
Elementary Construction Occupations
Construction Operatives
Annual openings in Cornwall
27
Annual openings in Cornwall
11
Annual openings in Cornwall
5
Annual openings in Cornwall
0
Annual openings in Cornwall
63
Annual openings in Cornwall
40
Annual openings in Cornwall
85
Annual openings in Cornwall
30