This two-year programme will develop personal Design Craft Making and entrepreneurial practices to establish individual making identities through a wide range of objects, to help determine a creative future. Opportunities to develop practical and academic skills using professional equipment and tools within a dedicated adult learning environment. Understand how to respond to design ideas and concepts as well as problem solve by developing individual practice and outcomes. Design Craft Making solutions can be used in galleries, museums, commissions, public installations, or designs for industry, that could be domestic, interior spaces, exterior spaces, worn by the body, hand-held or large-scale sculptural pieces.
Cornwall has an extensive craft heritage, and this course will reflect a wide range of making within the evolving field of Design Crafts. It will provide opportunities to acquire and develop practical and academic skills, manipulation of materials, formal and aesthetic solutions to briefs.
The programme will demonstrate how to investigate and develop skills that combine multi-disciplinary design craft specialisms using digital design processes. Your learning will be informed by contextual understanding to stimulate individual development and awareness of two and three-dimensional language, procedural thinking and making. Academic and professional practice skills will prepare you for specialist fields and study.
small classes
excellent tutor support
Purpose-built Art building
Modern equipment
A variety of facilities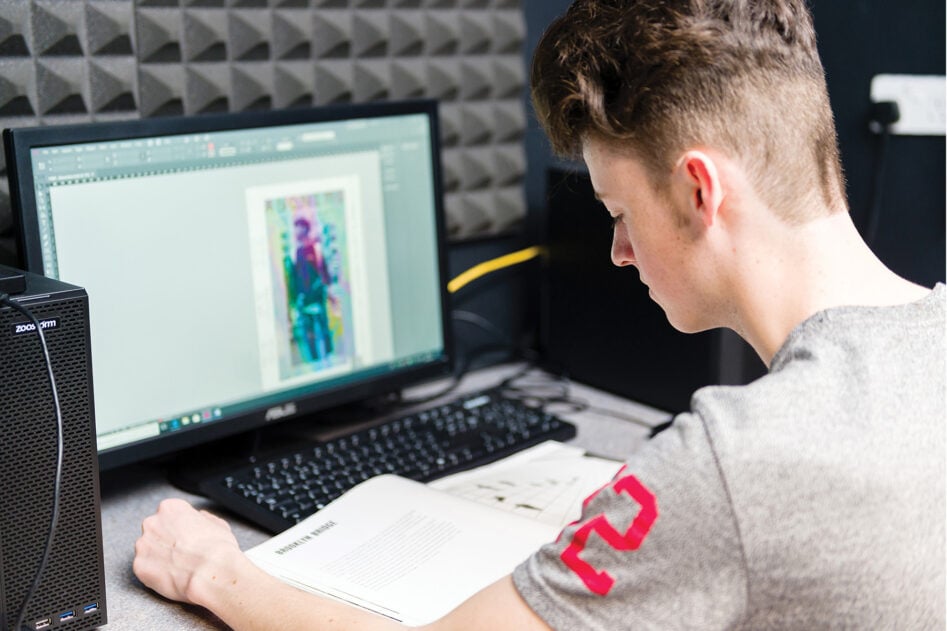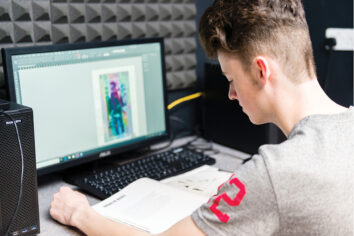 Traditional and Digital Studios
Digital workshops offer all students access to develop skills in industry standard software including Adobe Photoshop, Illustrator, and InDesign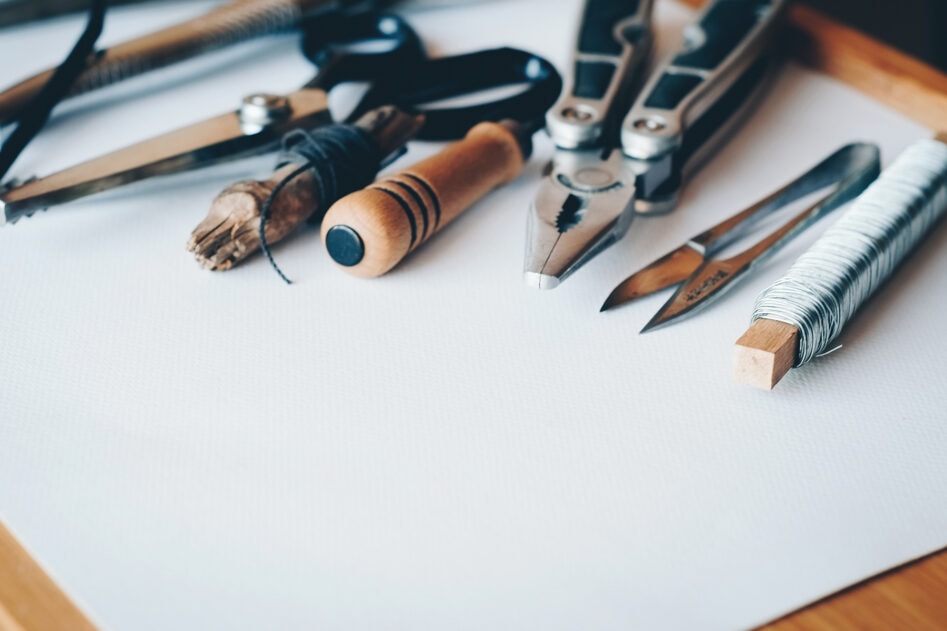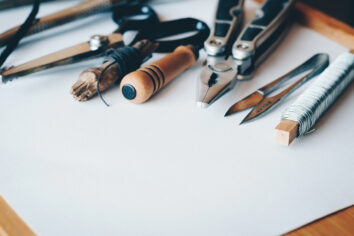 Friendly and creative staff
The Art Department is friendly, supportive, ambitious, and hardworking. Achievement in this subject relies heavily on your attendance, punctuality, and commitment to learning, both independently and within lectures.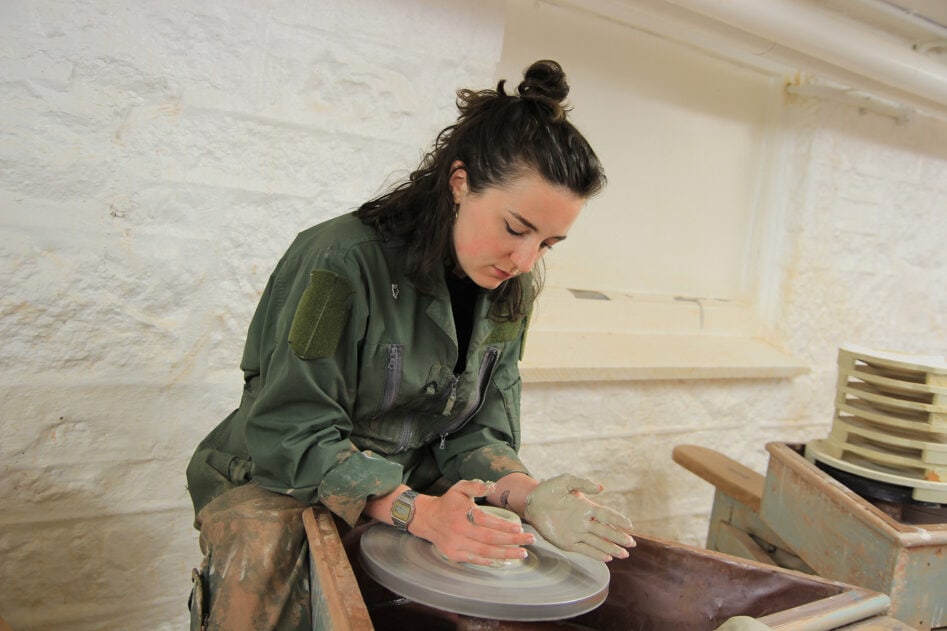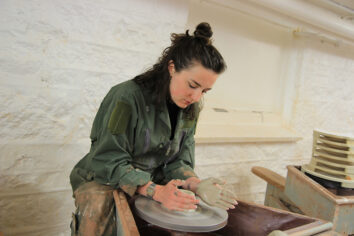 The workshops are structured to encourage personal confidence in your own preferences and interests. You will explore how a range of modern and historic artists have communicated ideas through their imagery and techniques.
What will i learn?
Year one will introduce you to a range of making and construction techniques using diverse ceramic, metal, textile materials in response to briefs. You will explore design theories from historical and contemporary contexts to understand their influence on art, design and craft. Design processes will be explored through the introduction of digital applications. You will explore an extensive range of making within an individually directed brief.
In year two you will develop individual ideas and skills attained in year one and increase your understanding, knowledge and exploitation of materials and processes. The critical analysis of art, craft and design will further your knowledge regarding audience and society.
Modules:
Year One:
Making
Critical and Contextual Studies
Digital Design
Self-Directed Project
Year Two:
Innovation
Advanced Digital Design
Critical and Contextual Studies (Personal Development)
Personal Research Project
Methods of study:
Your study will include workshop and studio practice, presentations, independent research and work-related visits.
The course is assessed through practical coursework, exhibitions and academic presentations.
Read More
Where will it take me?
On completion of the FdA Design Craft Maker, progression is available to the BA (Hons) Craft and Design (top-up) degree at Truro and Penwith College. Students could also choose any BA courses locally or nationally or enter the craft industries or art related opportunities. After the intensive two years of study you could manufacture with ceramics, textiles and metal, using a range of digital and design process applications and have a knowledge of historical and contemporary and professional practice within the creative industries.
Design Craft Maker includes a variety of settings and these opportunities include:
Ceramicist /ceramics technician
Textile maker/textiles technician
Silversmith and jewellery technician
Gallerist / curator
Product design technician
Craft workshop/business manager
Craft marketing
Read More
Assessment Arrangements
Your study will include workshop and studio practice, presentations, independent research and work-related visits.
The course is assessed through practical coursework, exhibitions and academic presentations.
Entry Requirements
48 UCAS points from relevant level 3 qualification and English and Maths at 4/c or above.
Additional Information
Duration:
Two years full-time, four years part-time
Location:
Truro College
Awarding Body:
University of Plymouth
How to apply:
UCAS Institution: Truro and Penwith College
UCAS Institution Code: T85
UCAS Course Code: W701
Do you have a question that we haven't answered so far? Talk to our admissions team. We're here Monday-Friday 8.30am-4.30pm.
What you could earn
Artists
Arts Officers, Producers and Directors
Textiles, Garments and Related Trades
Textile Process Operatives
Graphic Designers
Advertising Accounts Managers and Creative Directors
Architects
Product, Clothing and Related Designers
Annual openings in Cornwall
2
Annual openings in Cornwall
9
Annual openings in Cornwall
7
Annual openings in Cornwall
4
Annual openings in Cornwall
45
Annual openings in Cornwall
7
Annual openings in Cornwall
5
Annual openings in Cornwall
27