This course is suitable for students who have achieved a level 3 computing qualification and/or has relevant working industry experience.
The course has been devised to develop a wide range of employable skills and knowledge in the field of computing and is the result of consultations with employers, experts and specialist staff. You will build on some aspects of computing that you already know, but will also come across new and challenging work that will broaden your expertise and make you aware of new possibilities. Apart from learning about computer systems and networks, you will also develop skills in digital media, websites, databases and Linux.
You will undertake a work placement during the course that will provide an opportunity to engage with an employer, understand working practice and demonstrate your value in a way that will generate a positive reference for the future. Throughout the course, you will develop skills that will help prepare you for employment or for further study.
Small Classes
Excellent Tutor Support
Modern Facilities
Subject Specific Lecturers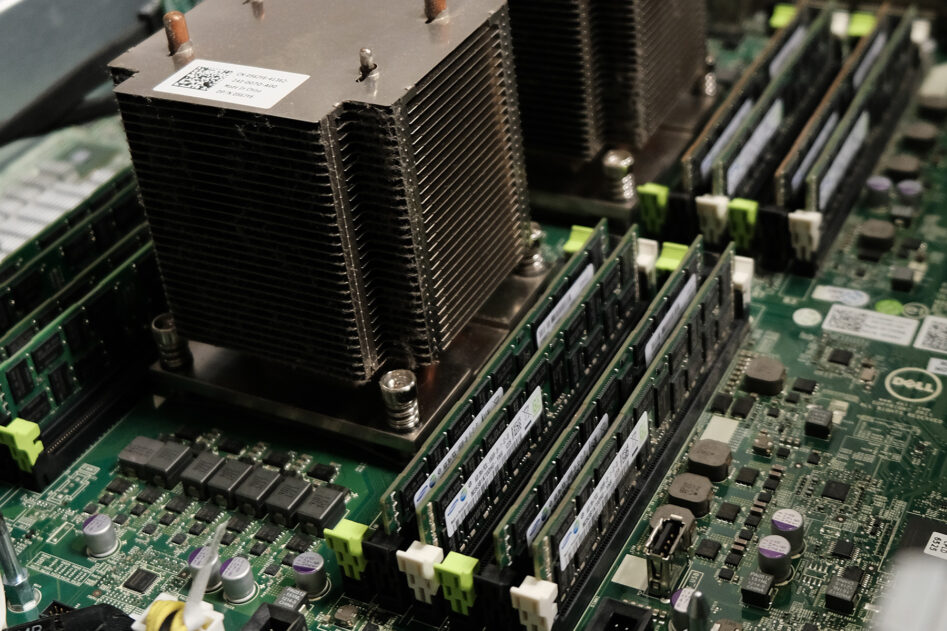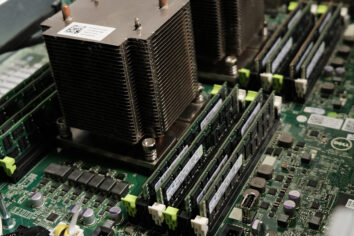 Industry recognised certifications
Alongside the FdSc Computer Technology, you will be given the opportunity to train and obtain recognised industry certifications such as CISCO, BCS Programming and COMPTIA A+ and Network +.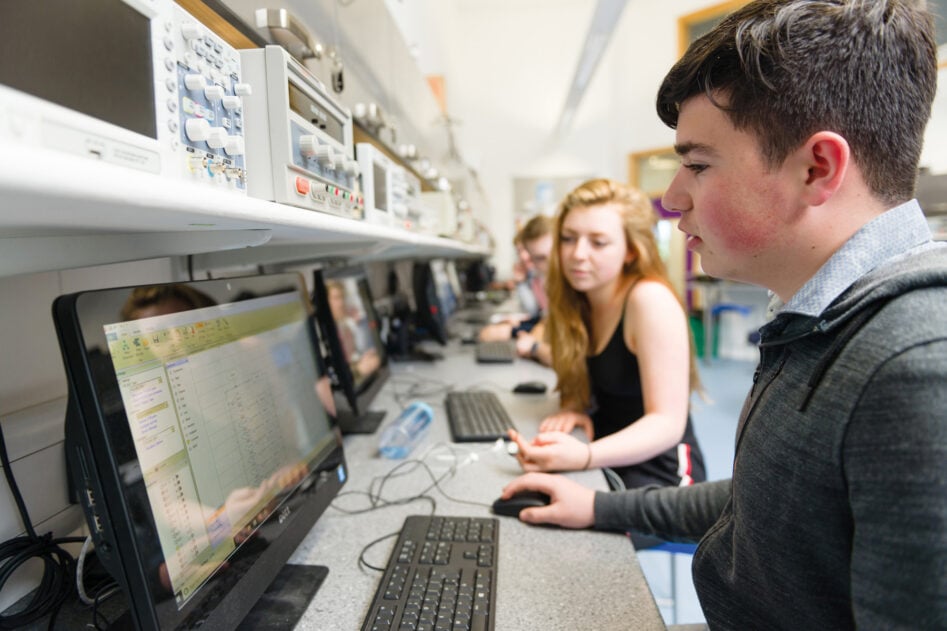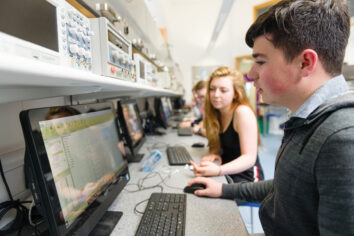 Creative Practical Computing Projects
Investigate, analyse and create practical working solutions to a range of real-life business-related IT problems. Increase your ability to liaise, communicate and network with local and regional businesses and develop confidence and employment opportunities.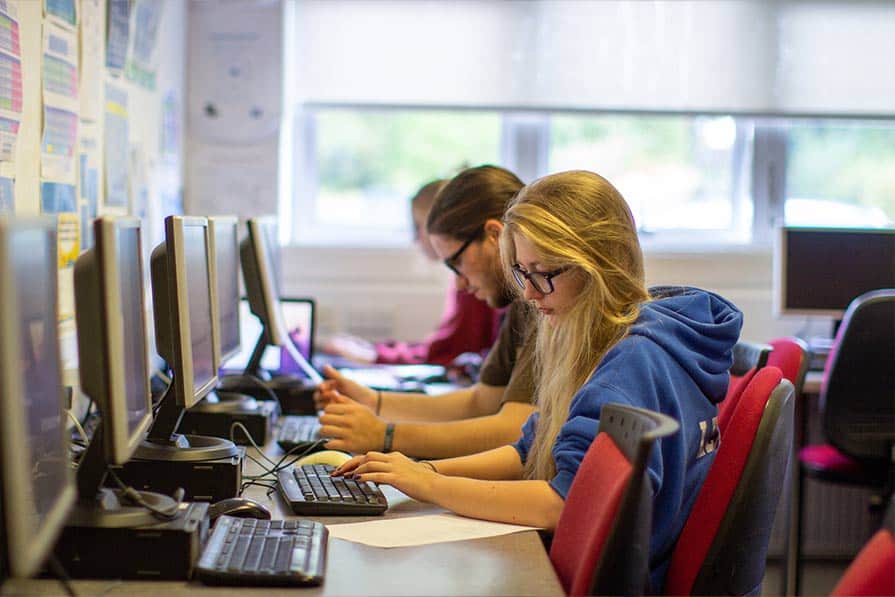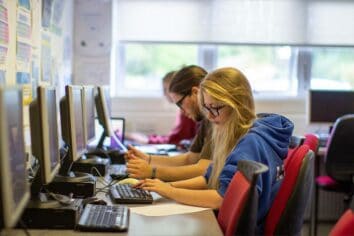 Workshops and Work Placements
Attend workshops, structured to encourage critical thinking and analysis, developing personal interests in various disciplines of computing. Gain valuable working industry experience within the IT sector through work placements.
What Will I Learn?
Modules:
Year 1
Networks
Client-Server Scripting
Computer Systems
Databases
Digital Media Concepts
Problem Solving and Programming
Year 2
IT Security Forensics
Object Orientated Programming
Managing IT
Project Management and group project
Network Services
Shell Programming & Scripting
Read More
Where Will It Take Me?
FdSc graduates often choose to continue their studies by taking an additional one year course which provides a 'top-up' to a BSc (Hons) degree. In the past, FdSc graduates have progressed on to employment with both national and regional employers.
Careers:
Network Engineer
Front End Developer
Computer Engineer
IT Support
Public Services
Progression: FdSc Computer Technology graduates may progress on to a BSc (Hons) Applied Computing Technologies at Truro Campus or a BSc (Hons) Computing at the University of Plymouth.
Read More
Assessment Arrangements
Assessment Arrangements include coursework, reports, essays, presentations and an exam.
Entry Requirements
GCSE Level: NGCSE English and GCSE Maths at Grade 4/C together with one of the following:
A minimum of 48 tariff points at A Level or equivalent Level 3 qualification
Access to Higher Education: Considered on an individual basis
National and Advanced Diplomas in a relevant subject
Level 3 qualifications achieved in the workplace will be taken into consideration
Applications from mature students without academic credentials will be considered on an individual basis but must prove they are capable of Higher Education study.
Additional Information
Duration: Two years full time, three years part time
Location: Truro
Awarding Body: University of Plymouth
UCAS Course Code:  I100
Do you have a question that we haven't answered so far? Talk to our admissions team. We're here Monday-Friday 8.30am-4.30pm.
What you could earn
IT Specialist Managers
IT Business Analysts, Architects and Systems Designers
IT Engineers
IT User Support Technicians
IT Operations Technicians
IT Project and Programme Managers
Programmers and Software Development Professionals
Design and Development Engineers
Annual openings in Cornwall
29
Annual openings in Cornwall
12
Annual openings in Cornwall
4
Annual openings in Cornwall
17
Annual openings in Cornwall
14
Annual openings in Cornwall
11
Annual openings in Cornwall
36
Annual openings in Cornwall
7