This course will give you the relevant qualification to work unsupervised with children and is also an excellent progression route to primary teaching. On completion of the CACHE Level 3 Early Years Educator qualification, you will have been trained to the highest of standards, equipping you with the best early years qualifications available. These are now the must-have qualifications for all those wanting to work at Level 3 with children from birth to five years of age and will provide the full and relevant status of being an Early Years Educator. It will also give you excellent experience academically and practically for you to continue into higher education, especially into teaching.
Strong Progression Routes
Small Class Sizes
Supportive Tutors
Work Experience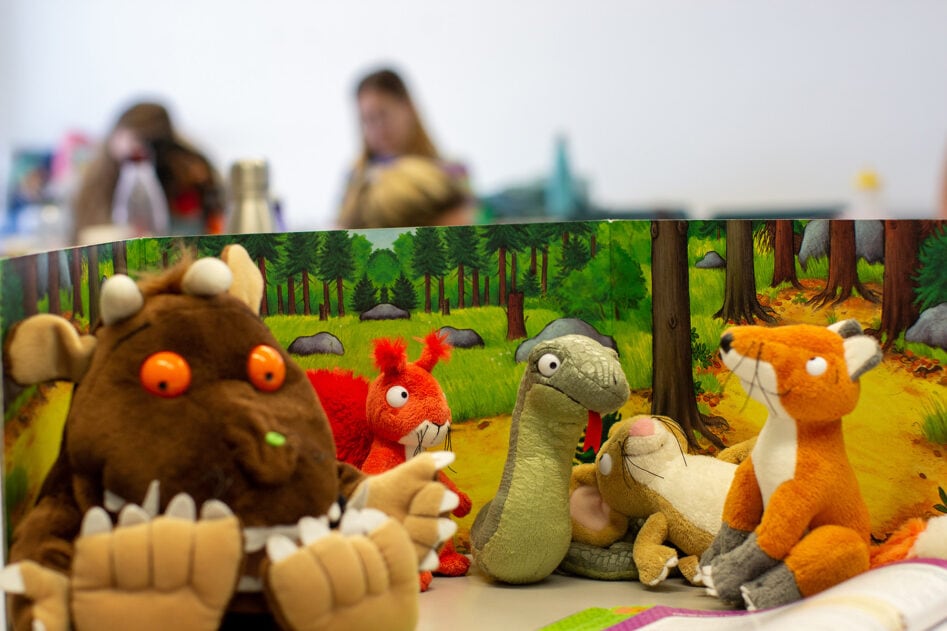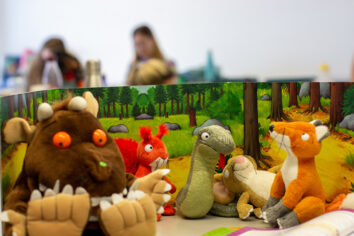 Great Progression opportunities
This qualification makes you highly employable in the Early Years sector. Many of our students gain paid employment during the course or on completion within local settings. This course is nationally recognised including by Ofsted. It provides UCAS points equivalent to 3 A levels opening up many university course options including primary teaching.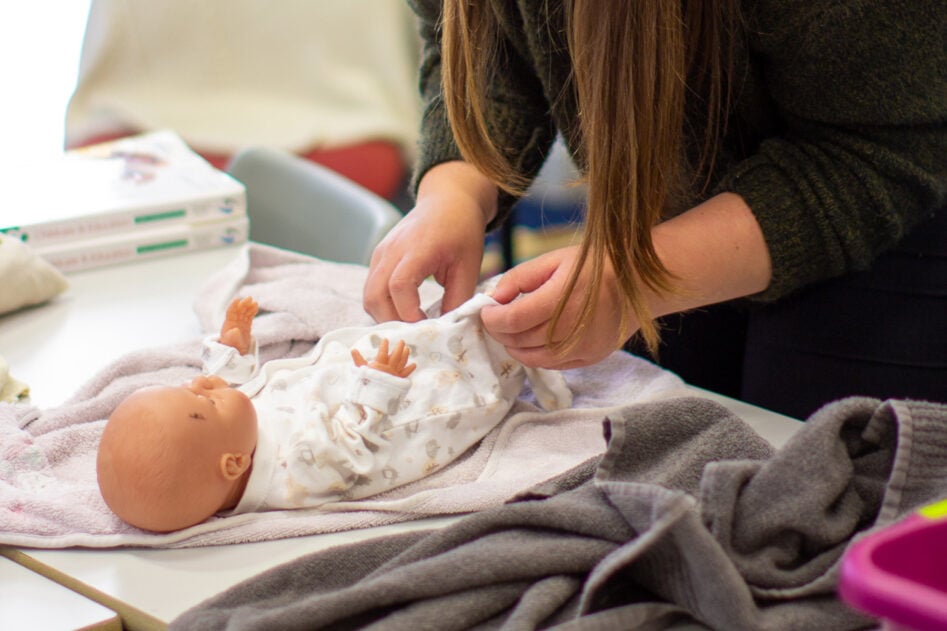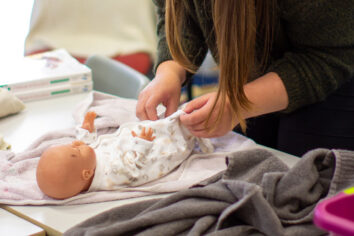 You will gain many practical skills. These will be taught in the class initially. Over two years you will put these skills into practice as you complete work experience with different aged children in nursery and primary school local settings. You will be supported by our placement officer who will assess your skills as you build a portfolio of evidence.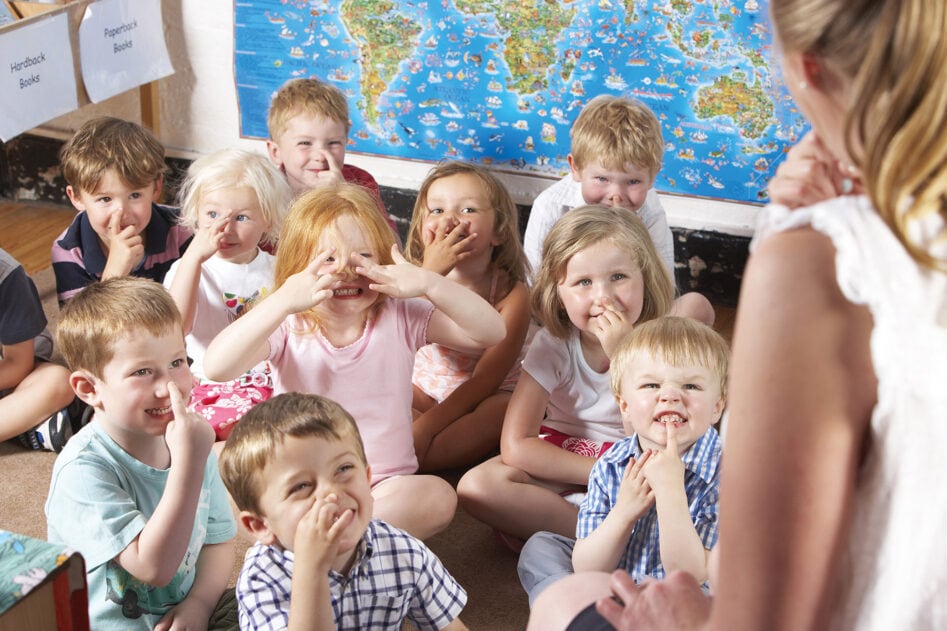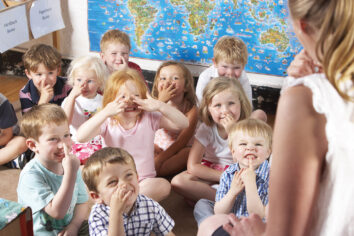 Building your academic skills
You will work towards a range of units. We will support you to build your academic skills as you progress. You will learn to produce different types of evidence from leaflets aimed at parents or practitioners to presentations and essays. By the end of the second year, you will be able to research independently, write fluently and reference your work accurately. These skills will make you workplace ready and prepared for university.
What Will I Learn?
This Diploma is comprised of 15 mandatory units which cover the following key subject areas:
Child development from conception to seven years
Children's health and wellbeing
Providing safe environments for children
Child health
Play and learning
Childrens' additional needs
Observation, assessment and planning
Emergent literacy
Emergent mathematics
Preparing for school readiness
International perspectives on childcare and education
Reflective practice for professional development
Professional partnerships in early years
Two competence-based Professional Practice Portfolios covering the above areas.
Students will also complete 2 controlled assessments, one in each year. There are no examinations on this course. All students will need to complete all of the units to complete the full Diploma.
You will be required to complete 750 hours of work placement which is also an important part of the assessment. The College will find placements for you in a variety of settings covering birth to seven years. You will be involved in charity events, numerous visits, and team building events will be held during the course to enrich your overall experience.
Read More
Where Will It Take Me?
This course is suitable for those who wish to access Higher Education including degrees in teaching. Alternatively, students can progress into various job roles in the statutory, voluntary, or private sectors such as: Early Years Educator, Teaching Assistant, Practitioner in day nurseries, nursery schools or in reception classes in primary schools, Preschool worker, Home-based child carer or Nanny.
The University Centre Truro & Penwith provide Foundation Degrees in Childhood Education (3 to 11 years).
Assessment Arrangements
Your achievement in this subject is dependent upon excellent attendance, punctuality and effort.
You will learn in a friendly atmosphere, using a variety of assessment methods:
You will be assessed regularly on written and practical work that is conducted either in class, at placement or as homework and you will be given feedback on your progress. You will also be assessed regularly on vocational terminology.
Discussions and presentations are a vital part of our assessment process and you will be expected to contribute to these.
You will review your own performance in 1:1 sessions with your tutor.
All units will be internally assessed using a range of methods. All units are graded A*- D.
Learners taking the Certificate must also complete an Effective Practice Study Task (externally set, externally marked).
Learners taking the Diploma must also complete an Effective Practice Study Task and one Extended Assessment Task (externally set, externally marked).
Within each qualification there is a maximum of one further opportunity after the first submission for students to submit the External Assessment in order to achieve a pass grade or to improve a grade.
Entry Requirements
4 GCSEs at Grade 4 or above (to include English Language or Literature and Mathematics at Grade 4 or above).
Information & Support
We encourage all students to read widely and conduct their own research into early year's education, especially those who wish to study at degree level. You will be very well supported by a small team of tutors including your personal tutor to ensure you have an enjoyable and successful year on this course.
Do you have a question that we haven't answered so far? Talk to our admissions team. We're here Monday-Friday 8.30am-4.30pm.
What you could earn
Senior Professionals of Educational Establishments
Secondary Education Teaching Professionals
Higher Education Teaching Professionals
Further Education Teaching Professionals
Primary and Nursery Education Teaching Professionals
Special Needs Education Teaching Professionals
Vocational and Industrial Trainers and Instructors
Education Advisers and School Inspectors
Annual openings in Cornwall
25
Annual openings in Cornwall
108
Annual openings in Cornwall
22
Annual openings in Cornwall
23
Annual openings in Cornwall
220
Annual openings in Cornwall
24
Annual openings in Cornwall
59
Annual openings in Cornwall
8