If you are an aspiring future leader who is keen to have operational or project management responsibilities and looking to lead a team to achieve your business goals then this is an exciting new course to help you pursue such a career. It will give you the opportunity to develop both your academic and employability skills. Throughout the course, you will have opportunity to develop your business skills in the workplace and use this experience in your assessed work. The course will enable to develop vital business skills to be successful in the fast moving, dynamic and exciting business environment. Ultimately the course will potentially lead you onto skilled employment, university or a higher apprenticeship.
develop employability skills
Work Experience
Progression routes
Supportive staff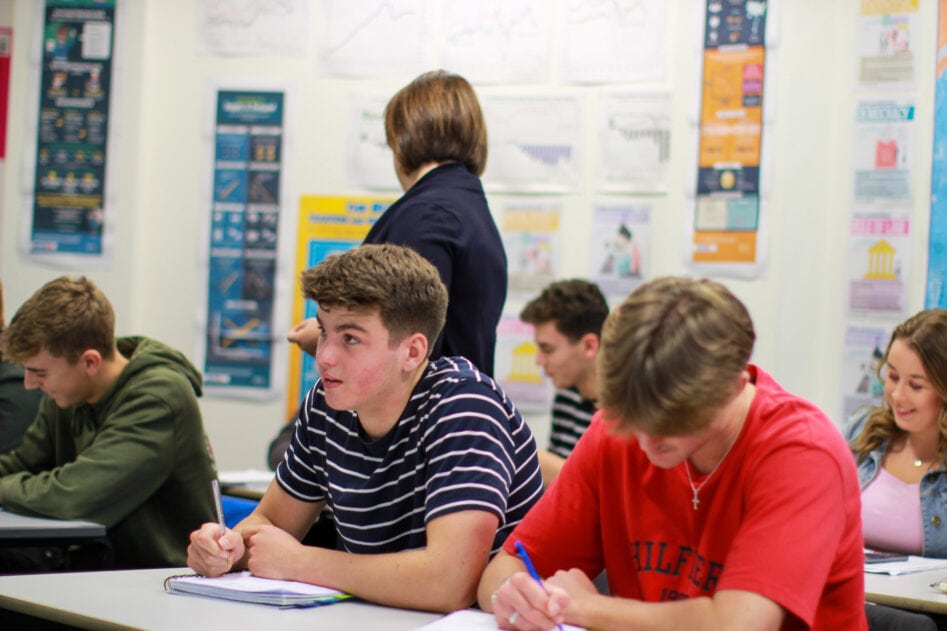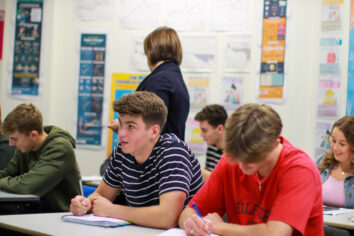 Opportunity to combine academic and work-related learning in one course.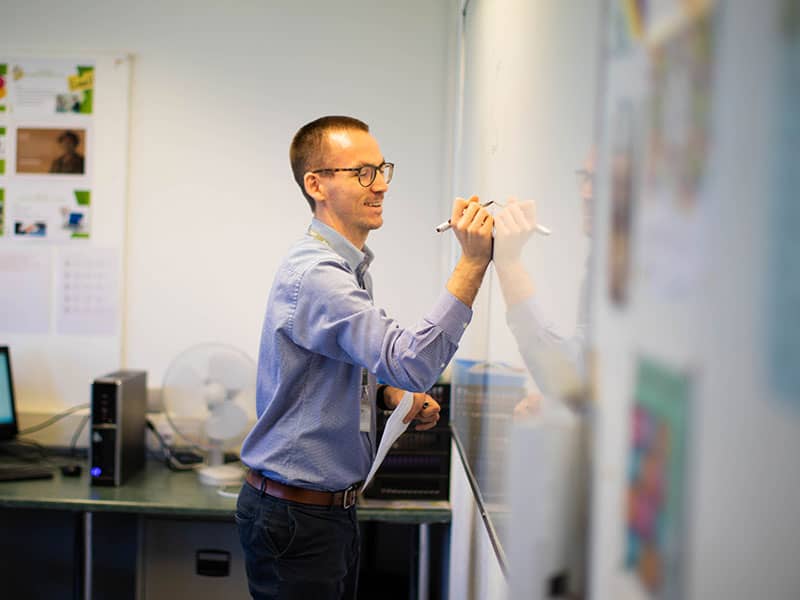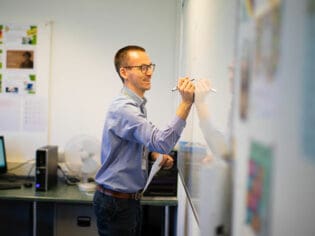 Employer Developed Course
Study a course that has been developed in collaboration with employers so that content meets the needs of business and prepares you for the world of work.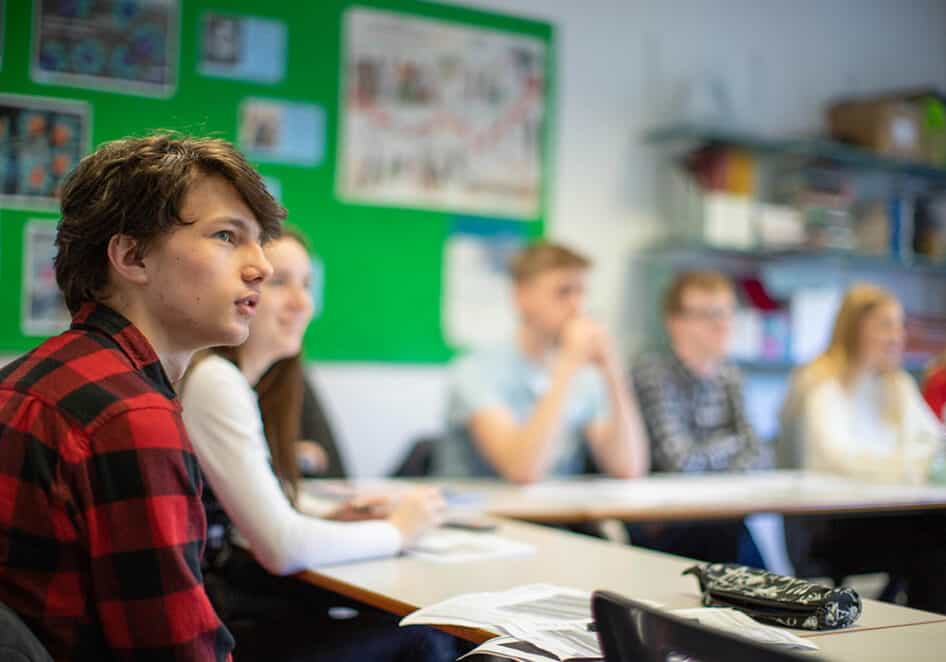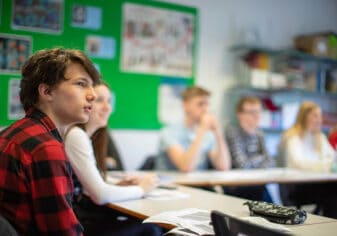 Opportunity to learn from a number of high profile guest speakers who share their invaluable experiences and knowledge.
WHAT WILL I LEARN?
The T Level is divided into two parts which includes a core component that provides the building blocks of knowledge and skills to understand both the industry and job role. Subjects include business and commercial awareness which looks at the wider business environment, project management which looks at the planning, management and evaluation of a project, problem solving including developing creative or innovative business solutions together management approaches and the importance of collaborative working.  The second part has a specialism focus with students choosing one of the  following areas: business improvement, team leadership/management and business support.
You will have the opportunity to be involved in a relevant work placement which will be timetabled as a minimum of one day a week on your programme, this will enable you to relate your classroom learning to the reality of the workplace.
The essential content you will learn is made up of the core content together with one of the other specialisms (Business Improvement or Team Leadership / Management).
Core – This component focuses on your understanding of contexts, concepts, theories and principles relevant to business management. You will focus on key areas including business context, people, quality and compliance, finance, policies and procedures, project and change management as well as business behaviours.
Business Improvement – This specialism will allow you to learn about and undertake business improvement processes. You will support identified business improvements, working with stakeholders to discuss and propose plans for solutions whilst undertaking monitoring and report on the implementation of the business improvement activities.
Team Leadership / Management – The purpose of this specialism is for you to know and undertake team leadership and management work. You will have the opportunity to plan, perform and evaluate your work whilst utilising a range of techniques, methods and resources.
Read More
WHERE WILL IT TAKE ME?
The qualification focuses on developing the knowledge and skills needed to work in a supervisory/management style role, preparing you to enter employment or progression on to an Apprenticeship. Students will be able to progress down a number of different routes including employment where the combination of excellent subject knowledge and work experience will put them in a competitive position.
There is the possibility of higher apprenticeships which will provide a natural progression pathway studying at degree level whilst at the same gaining valuable work related experience. Applying to university will be another option to study a business related degree. Career opportunities open will focus on a successful management career across a range of sectors from finance to operations, marketing and HR.
ASSESSMENT ARRANGEMENTS
Assessment is both by externally set exams and assignments as follows:
Core Component – Two exam papers cover the core component of the qualification both having 2.5 hours duration each and a 60% weighting overall, together with an externally set project (24.5 hours) and 40% weighting.
Occupational Specialism – There will be an externally set assignment (expected duration 35 hours) which has a 100% weighting for this component.
The course is graded A*-E for the Core Component and Pass, Merit, Distinction for the Occupational Specialism.
Work Placements – We have a team of work placement officers who will work with you to find suitable placements.
ENTRY REQUIREMENTS
Students are required to achieve 4 x GCSE at Grade 4,  including a 5 in English Language/Literature and a 4 in Maths.  A Level 2 First Diploma at Merit in an appropriate subject can also be considered (plus English and/or Maths).
Do you have a question that we haven't answered so far? Talk to our admissions team. We're here Monday-Friday 8.30am-4.30pm.
What you could earn
Marketing and Sales Directors
Financial Managers and Directors
Chartered and Certified Accountants
Financial and Accounting Technicians
Advertising Accounts Managers and Creative Directors
Financial Accounts Managers
Sales Accounts and Business Development Managers
Marketing Associate Professionals
Annual openings in Cornwall
110
Annual openings in Cornwall
88
Annual openings in Cornwall
29
Annual openings in Cornwall
6
Annual openings in Cornwall
7
Annual openings in Cornwall
67
Annual openings in Cornwall
179
Annual openings in Cornwall
67