The beauty industry is constantly evolving and developing, and this course will give you all the current skills and techniques needed to be the best you can be. If you enjoyed studying Beauty Therapy Level 2 and would like to develop your skills to an advanced level in order to widen your employment and career prospects, this course will teach you the relevant techniques to ensure you are as equipped as possible to enter the industry as a professional. You will be taught in our industry standard beauty salons, using the most up-to-date techniques and products, as well as choosing from a wide range of activities such as media make up, lash extensions, or acrylic nail workshops.
Experienced Tutors
Realistic Working Environment
Beautiful Views
Placement Support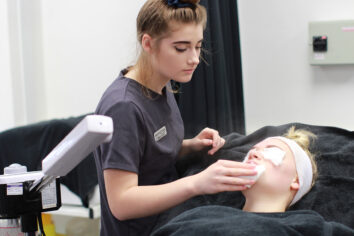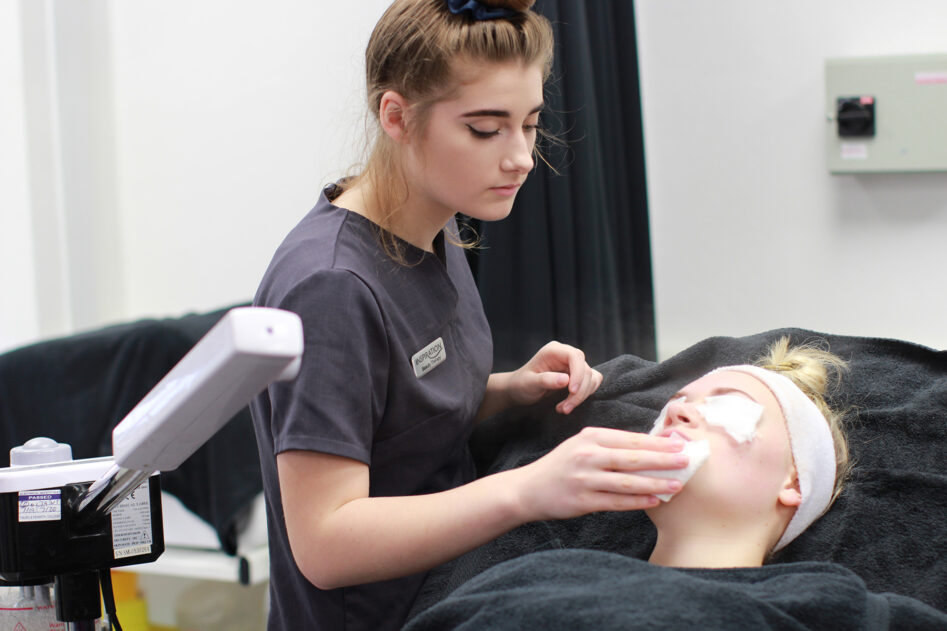 You will be able to choose from a wide variety of activities including hairdressing, media make-up, Lash extensions, acrylic nail workshops, to name a few. This will give you an insight into the various aspects of the profession not covered in your course.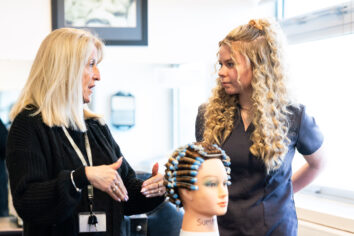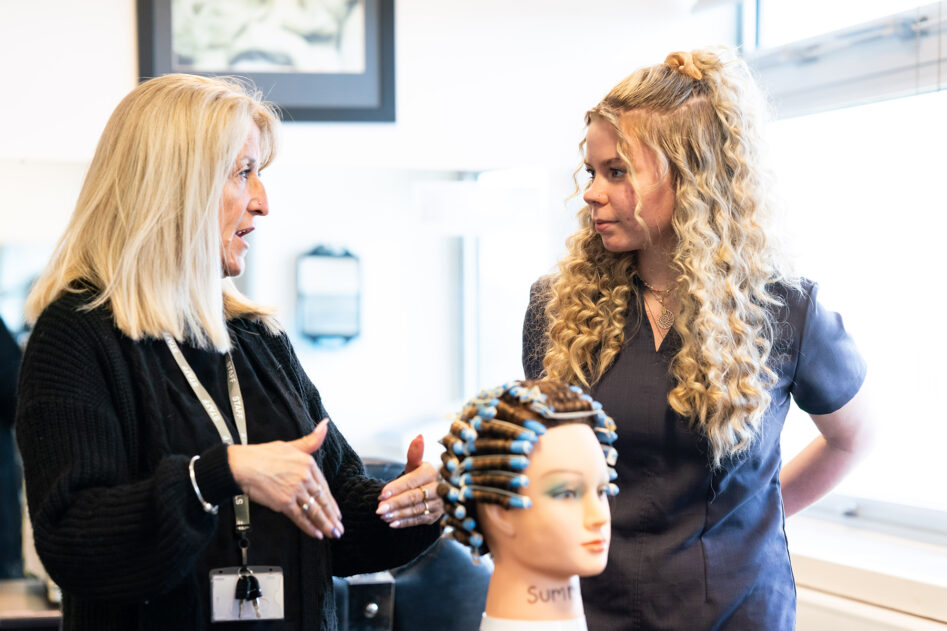 Learn from Industry experts
You will be taught by staff who have extensive knowledge of the industry and take part in employer engagement opportunities to prepare you for the real working environment.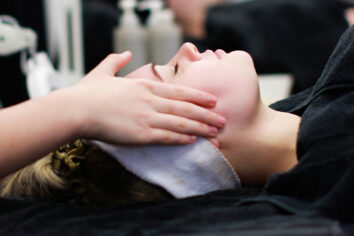 Work Placement Opportunity
As part of your course, you will continue to carry out hours in a work placement. This not only gives you valuable industry experience in a real working environment, it has on many occasions led to full-time employment.
What Will I Learn?
This course will teach you techniques in massage, advanced face and body treatments and much more. It will also help you to develop your skills in consultation and communication within the salon environment. You will learn the techniques and theory for these advanced treatments. You will learn how the body works and the impact that your treatments have on the individual systems of the body.
Where Will It Take Me?
Once qualified in Level 3 as a beauty therapist, there are many career opportunities you can enjoy, such as working in commercial beauty salons, working in a spa, working independently in your own salon/self-employed/mobile/home-based settings, or working on cruise ships. You could also work in film or television, backstage.
Assessment Arrangements
Your achievement in this qualification is dependent upon excellent attendance, punctuality and effort. You will study in a friendly atmosphere, using a variety of assessment methods:
Most of the assessment is completed through practical observations of skills and techniques and this will be carried out throughout all of your units, as you continuously strive to work towards a competent level within your treatments.
You will be assessed regularly on written theory work that may be conducted within the class or as a homework activity and feedback will be continuously provided on your progress.
Your performance will be reviewed 3 times during a 1:1 session with your personal tutor. Mock examinations will also be undertaken on each unit throughout your course.
All units in this qualification are graded Fail/Pass/Merit/Distinction/Distinction* by:
Externally set and Internally marked, graded practical assessment through observation
Externally set and marked online examinations
Externally set and internally marked graded synoptic assessment through observation
Entry Requirements
You must attend an interview and the pre-requisite is that you must have achieved a Level 2 qualification in Beauty as well as a GCSE Grade 4 in Maths or English.
Information & Support
We encourage you to practice your treatments away from College where possible and to utilise the online resources provided by the College for guidance. In addition, we expect you to conduct your own research during set home study activities in relation to completion of assignments.  However, we will also offer you opportunities to conduct this research at College.
You will also be offered support and guidance throughout your placement by a work placement officer who will visit you at placement and be onsite to help you.
Awarding Body: VTCT
Additional Costs
You will need to order a kit and uniform for your course, and in some cases, may be eligible for a bursary. Full advice will be given on these before the start of your course.
Meet the staff, tour the campus and find out about life as a student at one of the best colleges in the country.
What you could earn
Hairdressing and Beauty Salon Managers and Proprietors
Hairdressers and Barbers
Beauticians and Related Occupations
Customer Service Managers and Supervisors
Annual openings in Cornwall
2
Annual openings in Cornwall
26
Annual openings in Cornwall
15
Annual openings in Cornwall
66