Truro and Penwith College are proud to be working with the University of Greenwich and local health and social care providers to offer this course.
The course combines both academic and clinical practice, allowing you to put your learning to practice and develop skills that will assist you in the workplace. Some students will also have the opportunity to complete a Surgical First Assistant Skills endorsement and develop specialist skills to assist surgeons during surgery.
State-of-the-art facilities
Learn from clinical experts
gain training in an in-demand sector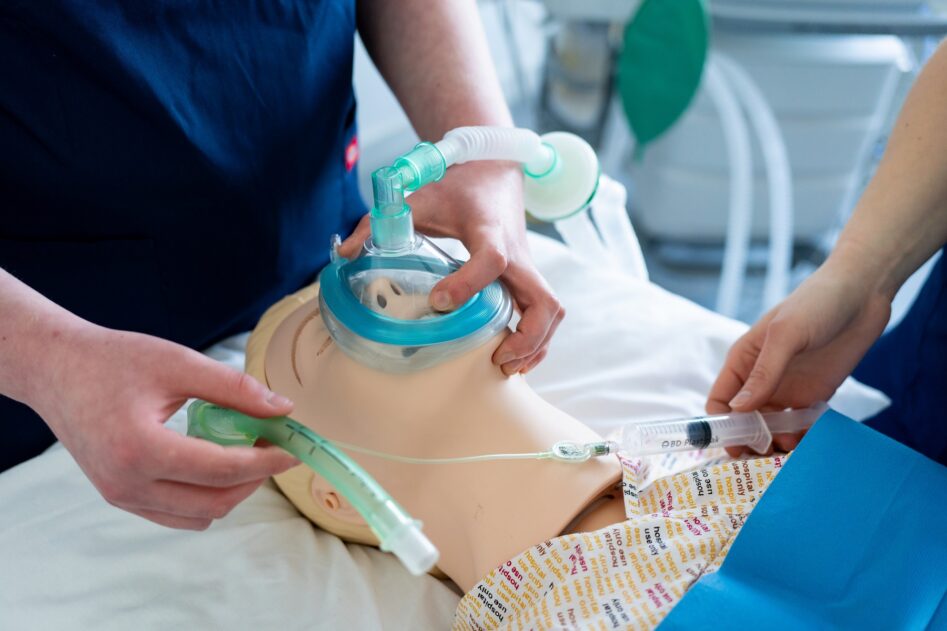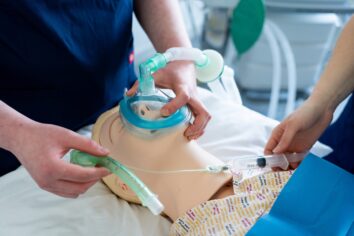 demonstrate your skills in a placement
You will complete clinical placements alongside your studies, giving you a chance to demonstrate the knowledge you've learned in the classroom in the workplace.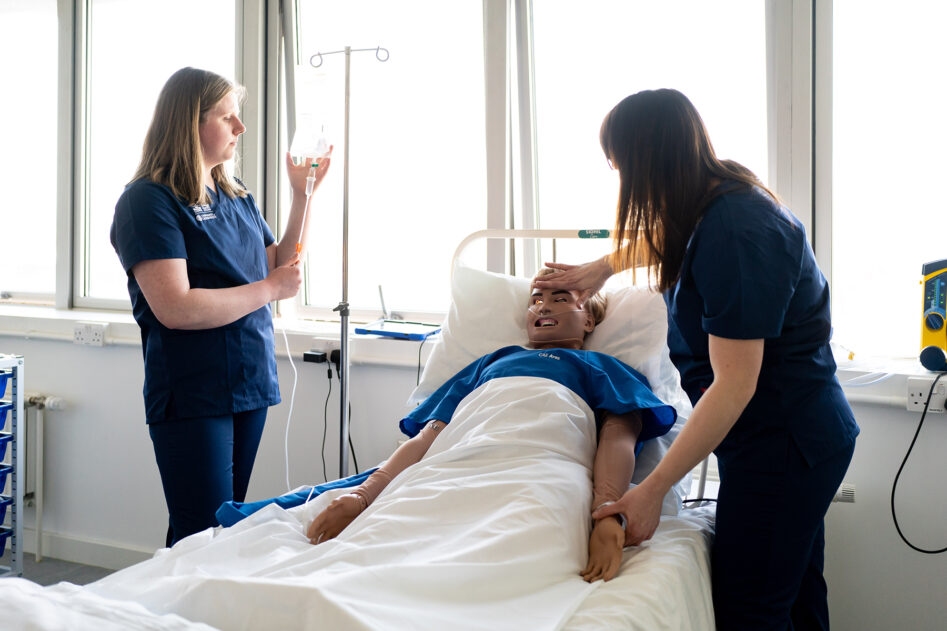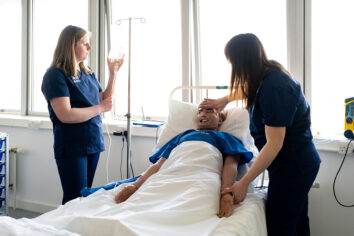 Fantastic learning Environment
You will learn in our simulation suite, giving you the opportunity to practice before you enter the working environment.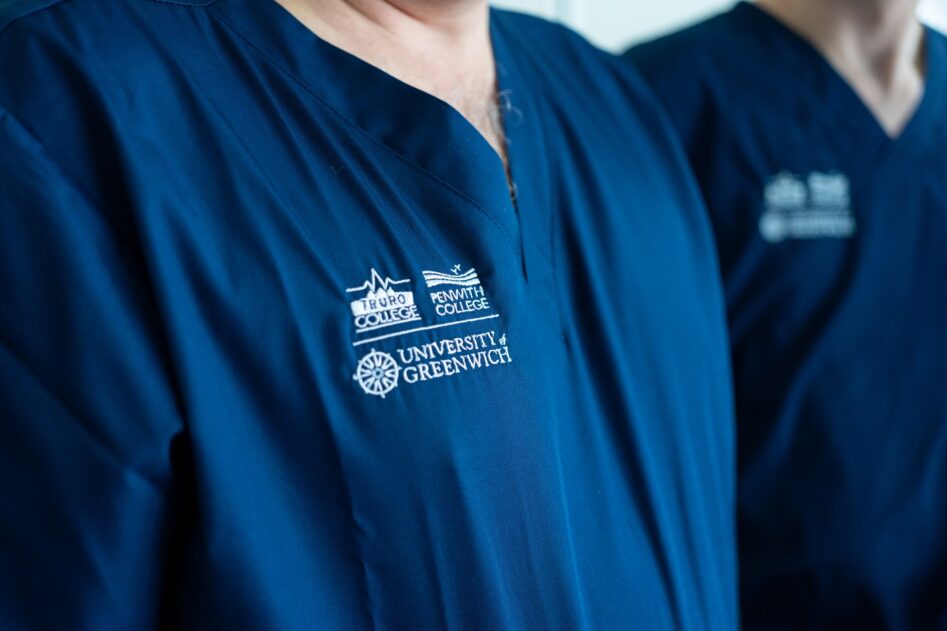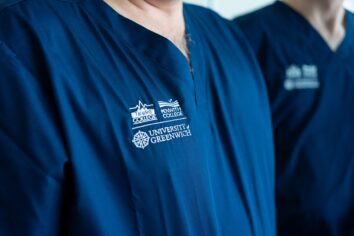 Graduates of this course will be eligible to apply for registration with the Health and Care Professions Council (HCPC) as a registered Operating Department Practitioner.
WHAT WILL I LEARN?
This course combines academic study with clinical placements where a range of health professionals will assist in your Operating Department Training. Some of your learning will take place in our brand-new simulation suite where you will be able to practice your acquired skills in a supported simulated environment.
Modules you may study are:
Year 1
Anatomy, Physiology and Pharmacology (30 credits)
Technology to Support Patient Care Within the Operating Theatre Department (30 credits)
Introduction to Operating Department Practice (30 credits)
Professional and Academic Development (30 credits)
Year 2
Pathophysiology: Illness and its impact upon individuals (15 credits)
Enhancing Operating Department Practice (30 credits)
Care of the Emergency Surgical Patient (30 credits)
Medicines Management (15 credits)
Understanding Research in Evidence-Based Practice (30 credits)
Year 3
Advancing Operating Department Practice (30 credits)
Role Transition to Registered Operating Department Practitioner (30 credits)
Exploring Evidence for Professional Practice (30 credits)
Students are required to choose 30 credits from this list of options.
Surgical First Assistant Skills (30 credits)
Surgical First Assistant Skills (Endorsement) (30 credits)
Read More
WHERE WILL IT TAKE ME?
Graduates will be eligible to apply for professional registration as an Operating Department Practitioner with the Health and Care Professions Council and to commence their career as a registered Operating Department practitioner. ODP graduates can also pursue higher degrees at Master's and PhD level.
Assessment Arrangements
The assessments for this course are split up, with 37.5% being coursework, 12.5% being Examinations and the remaining 50% as Practical Assessment.
Entry Requirements
To gain a place on this course you will need 112 UCAS points made up from A-Levels, BTEC National Diploma, International Baccalaureate, Access to Higher Education Diploma, NVQ(L3), Diploma in Health & Social Care, in addition to three GCSEs including English and Maths at Grade C/4 or above.
You will also need to:
Attend an interview at a Selection Day

Demonstrate appropriate healthcare experience through work shadowing or observation either voluntary or paid is encouraged

Provide a professional/academic reference

Complete a Suitability Declaration

If you were educated in a language other than English and/or in a country where English speakers are in a minority, you should have a minimum IELTS score of 7.0 or an equivalent rating in another Secure English Language Test.
Additional Information
You can apply for student finance to cover your course tuition fees and other loans and bursaries may be available to help fund your study.
You need to apply via UCAS under the Truro College provision.
Students who require a visa to study in the UK are not eligible to apply for this programme.
Do you have a question that we haven't answered so far? Talk to our admissions team. We're here Monday-Friday 8.30am-4.30pm.
What you could earn
Medical Practitioners
Ophthalmic Opticians
Paramedics
Dental Practitioners
Nurses
Physiotherapists
Therapy Professionals
Medical Radiographers
Annual openings in Cornwall
257
Annual openings in Cornwall
9
Annual openings in Cornwall
12
Annual openings in Cornwall
14
Annual openings in Cornwall
678
Annual openings in Cornwall
40
Annual openings in Cornwall
8
Annual openings in Cornwall
27