This course is ideal for students with a passion for cooking food and offering great hospitality, teaching industry skills and techniques that provide the opportunity for employment in the Hospitality sector.
The course is structured to support and develop confidence, preparation and cooking skills within a professional kitchen environment. The qualification will enable students to gain employment within many types of Hospitality establishment or progress to further study with an Apprenticeship, the full time Level 3 Diploma in Advanced Professional Cookery or the Level 3 Diploma in Food and Beverage Supervision.
Learn industry skills
Professional kitchen environment
Industry placement
Progress to industry or further study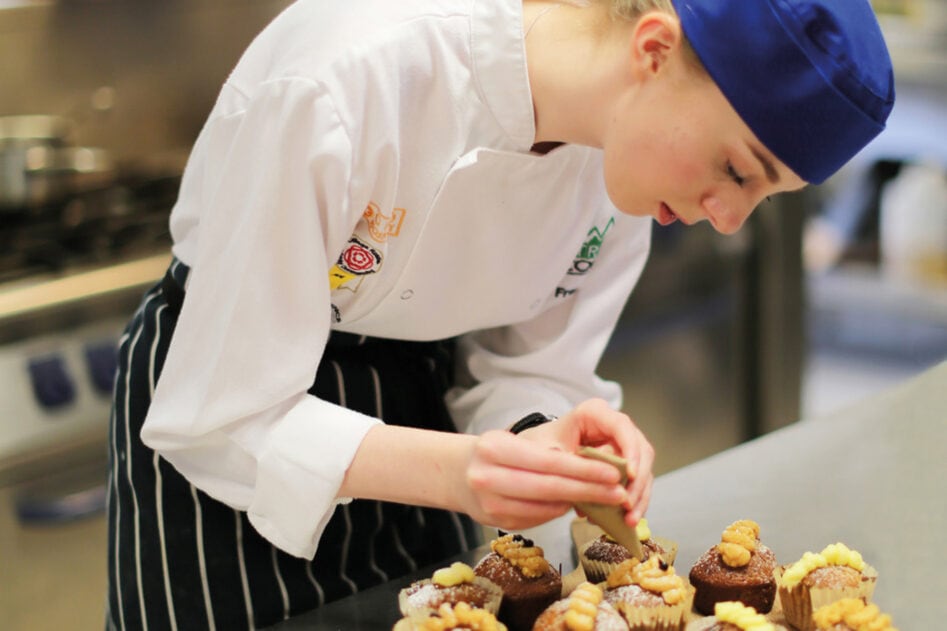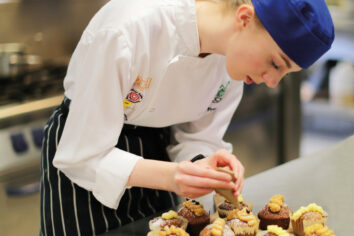 Learn from sector experts
Students will be taught by lecturers with extensive hospitality experience who will advance knowledge and skills to meet the expectations of the industry.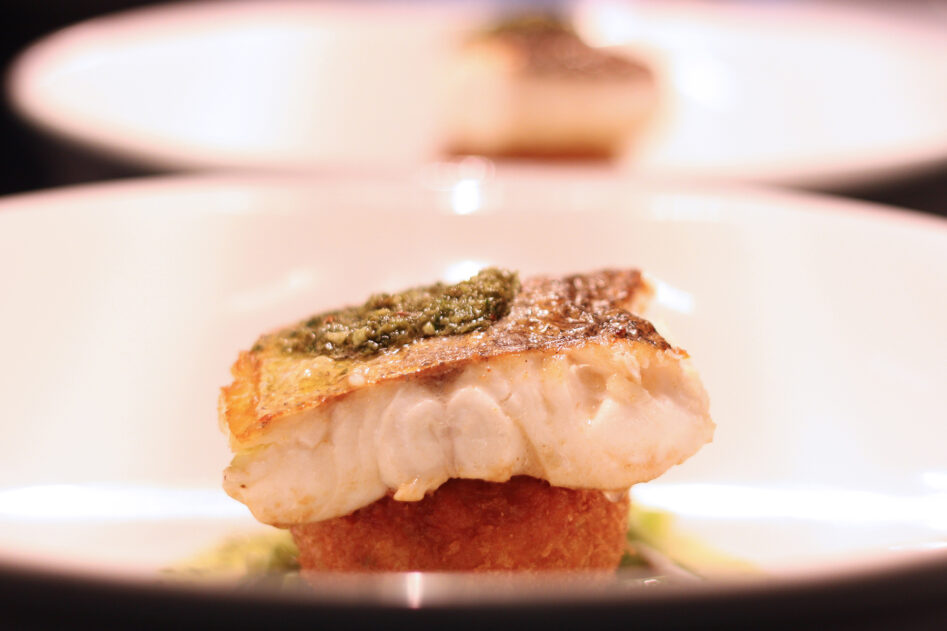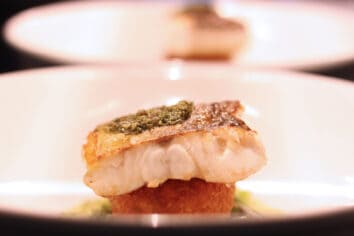 Develop work related skills
Students will develop personal and work-related skills which will help to prepare them for full-time work after completing the course and through industry placement.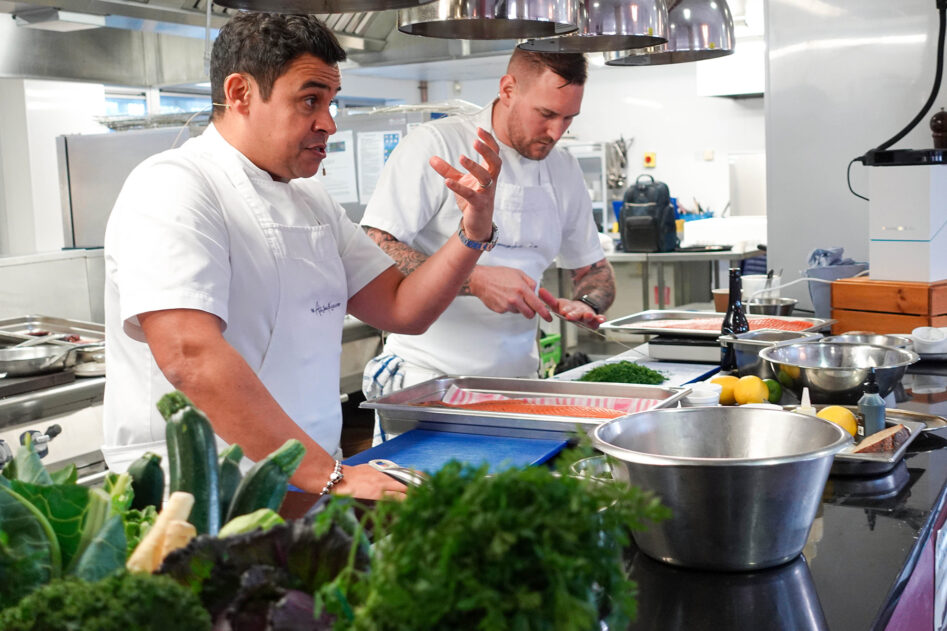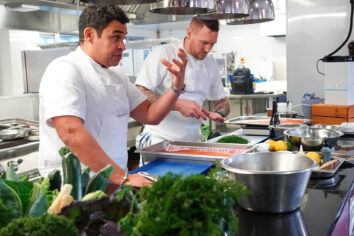 Enjoy professional surroundings
Working in the College's 50 cover Spires Restaurant, Coffee Shop, Bar and Spires Express outlets will ensure all course criteria is met, allowing students to gain valuable experience within a real working environment.
WHAT WILL I LEARN?
Throughout this qualification students will develop their knowledge and understanding of relevant health and safety and how to plan for the preparation, cooking and finishing of a variety of dishes. Students will develop knowledge of produce and ingredients as well as the skills and techniques used to prepare, cook and finish dishes. In parallel, students will develop their communication and customer service skills, their awareness of environmental sustainability and their commercial skills, all of which are valued highly by employers. Taught units include:
The Catering and Hospitality Industry
Food and Safety Hygiene in the Kitchen
Planning and Preparing for Service
Menu Planning and Costing
Meat and Offal
Poultry
Vegetables and Vegetable Dishes
Stocks and Soups
Pastry and Bakery Products
Desserts
Farinaceous and Egg Dishes
Biscuits, Cakes and Sponges
Fish and Shellfish
Read More
WHERE WILL IT TAKE ME
This qualification will enable you to gain employment within many types of Catering and Hospitality establishments or progress with the College to the Level 3 Diplomas in Advanced Professional Cookery or Food and Beverage Supervision. Alternatively you could enter the Hospitality industry at a qualified operational level.
Past students have gained employment with companies such as the Rick Stein Group, St Austell Brewery, Paul Ainsworth and many other Hospitality providers.
ENTRY REQUIREMENTS
Applicants for a Level 2 programme will normally have three GCSEs at grade 3 or above, plus either Maths or English (language or literature) at grade 4 or above.
If students have alternative qualifications they are invited to contact the College.
Applicants will be invited to attend an interview and complete an assessment.
INFORMATION AND SUPPORT
The Student Services team will see students on a one-to-one basis offering advice and guidance on financial, personal and emotional issues. A professional team of staff work together with tutors to support students to successfully complete their course and understand the pathways to progress after leaving College.
All students will have their literacy and numeracy needs supported during the programme.
ADDITIONAL INFORMATION
All students will need:
Chef and restaurant uniforms
Chef knives, including knife box
Safety footwear
These will be the student's personal property and will cost approximately £300.00. If students are progressing from the Level 1 course they can purchase top-up items individually. For the duration of the course, the College will keep knives locked safely away after each kitchen session.
Do you have a question that we haven't answered so far? Talk to our admissions team. We're here Monday-Friday 8.30am-4.30pm.