The College has released its highly anticipated line-up of new 19+ Career and Professional Development courses for adults that will launch at the multi-million-pound STEM & Health Skills Centre in Bodmin in September 2023.
Designed for large groups to boost business or for individual applicants seeking career development, the courses have been introduced in collaboration with the College's employer partners in North and East Cornwall, targeting sectors and job roles where skills are in demand and quality employment opportunities available.
The wide range of new courses and qualifications are now available to book on the College's website at www.truro-penwith.ac.uk/stemcentre.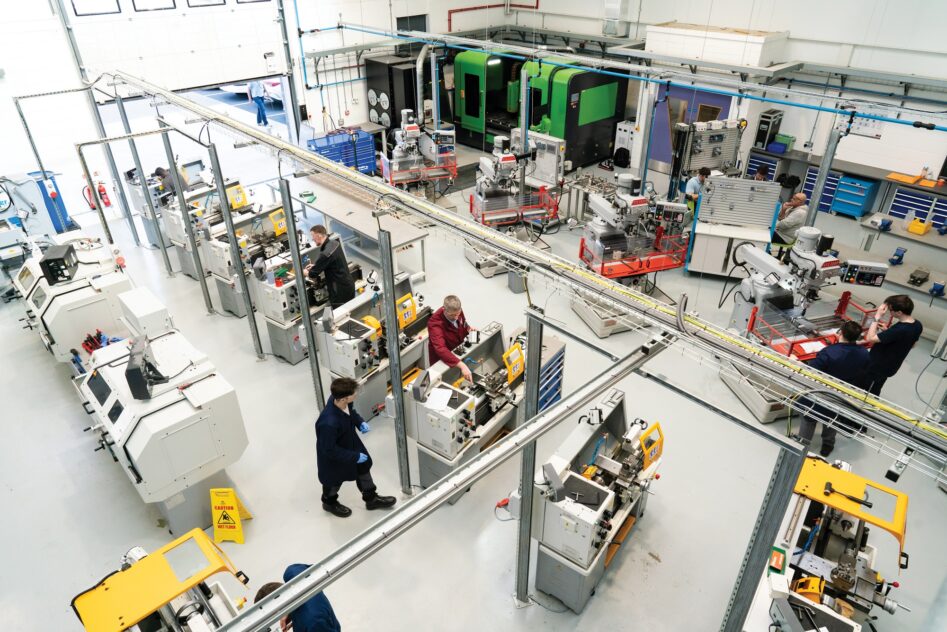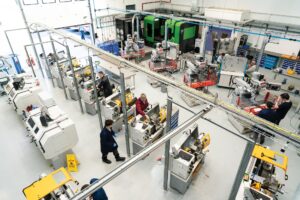 Learners and professionals applying for the new courses will benefit from the £6.3 million Centre's state-of-the-art, purpose-built facilities including Engineering workshops, Health Simulation Suite and modern Digital technology.
The suite of over 30 new Career and Professional Development courses includes a blend of sector specific and business skills training, addressing skills needs in the local area and support for the many businesses operating in Food Production & Hospitality, Engineering & Construction, Marketing, Education & Teaching and Health & Social Care.
Wider business skills training is available in areas that offer a boost to all sectors including Leadership & Management, Health, Safety & First Aid and a range of Business Seminars from Effective Marketing to Time Management and Assertiveness & Challenging Conversations.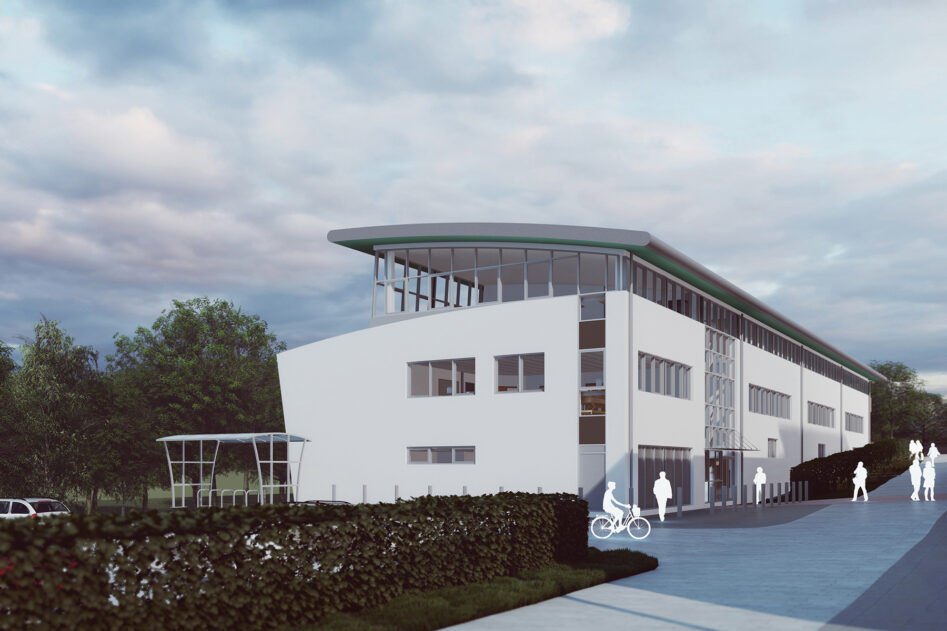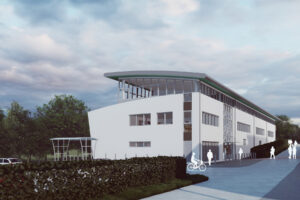 Hayley McKinstry, Director of Business Partnerships and Apprenticeships at Truro and Penwith College commented: "Truro and Penwith College is thrilled to announce its suite of Career and Professional Development courses and qualifications that will be delivered at the new STEM and Health Skills Centre, Bodmin from September 2023.
"Skills are at the heart of any successful economy and it's vital that local people are armed with the industry-relevant skills needed by Cornwall's employers to boost business, raise aspirations and encourage both businesses and local people to look, reach and go further".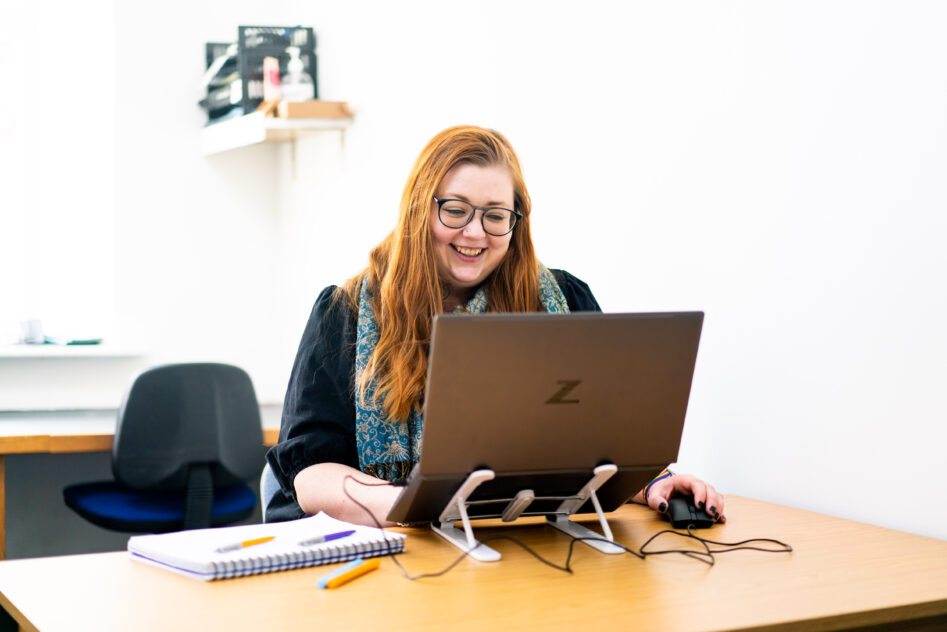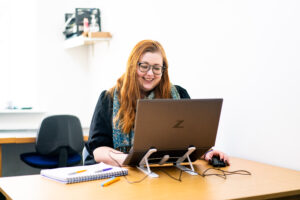 The 19+ Career and Professional Development offer complements the previously announced post-16 education options the College is launching at the new Centre in Engineering, Digital, Manufacturing, Healthcare and Nursing.
Through close working partnerships with employers, long-term ambitions will see the Centre offer 120 Apprenticeships per year while helping 300 people into some form of further learning annually as well as creating new jobs and supporting local business.
For more information on the STEM & Health Skills Centre, Bodmin, the employer partners involved in its development, courses available and to apply now visit; www.truro-penwith.ac.uk/stemcentre/.
For help and advice contact futureskills@truro-penwith.ac.uk or 01872 308000.
19+ CAREER AND PROFESSIONAL DEVELOPMENT AT THE STEM & HEALTH SKILLS CENTRE
BUSINESS AND LAW: BUSINESS SEMINARS
Assertiveness and Challenging Conversations
Effective Marketing
Emotional Intelligence in the Workplace
Introduction to Coaching
Time Management
Leadership and Management Taster Day
BUSINESS AND LAW: LEADERSHIP AND MANAGEMENT
ILM L2 Award in Leadership and Team Skills
ILM L3 Award in Leadership and Management
ILM L3 Award in Effective Coaching
ILM L5 Award in Leadership and Management
FIRST AID
Emergency First Aid in the Workplace
First Aid at Work
First Aid at Work Requalification
Paediatric First Aid
GCSEs
GCSE in English
GCSE in Maths (Foundation Tier)
GCSE Biology
ART AND DESIGN
Art and Design Digital Arts
PROFESSIONAL COOKERY AND HOSPITALITY
L2 Award in Food Safety in Catering
Award in Supervising Food Safety in Catering L3
WSET L1 Award in Wines
WSET L1 Award in Spirits
WSET L2 Award in Wines
BIIAB L2 Award for Personal License Holders
ENGINEERING
City & Guilds Computer Aided Design (CAD) Level 1 (Solidworks)
City & Guilds Computer Aided Design (CAD) Level 2 (Solidworks)
CARE, COMMUNITY AND EDUCATION
CACHE Level 3 Diploma for the Early Years Workforce
C&G Level 3 Award in Education and Training
Practical Training Skills
NCFE Level 1 Award in Mental Health Awareness
Restore 2 Full Tool