working together to ensure success
Ofsted Outstanding Truro and Penwith College is regarded as one of the top College's in the UK with the support and excellence in education we offer at the very heart of our success. Our students consistently achieve some of the best results across academic and vocational subject areas and progress to the university of their choice or into employment.
The College recognises the role that parents/carers and guardians play in this success and liaises regularly to ensure you are kept up to date with your son or daughter's progress.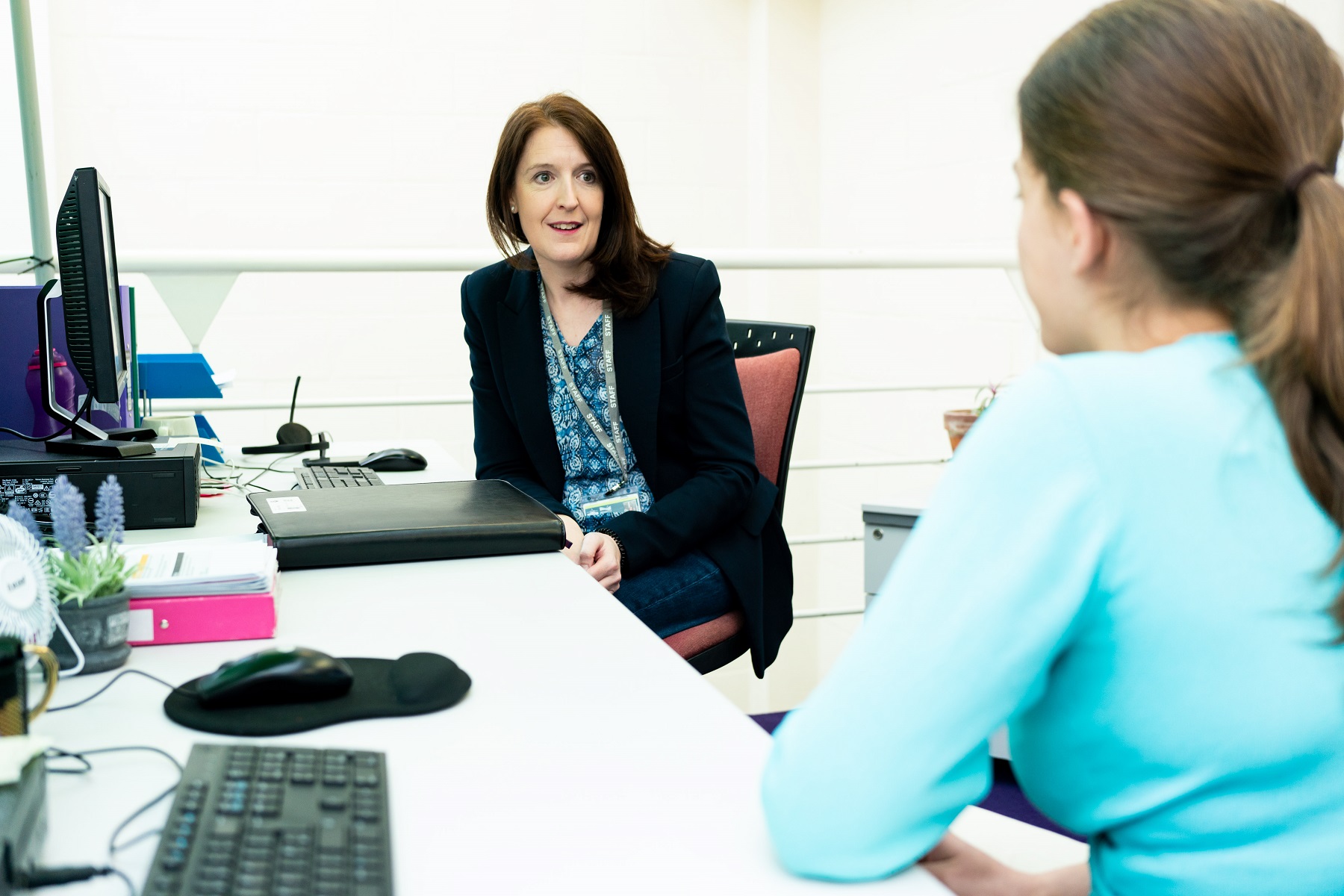 frequently asked questions
General College enquires can be made direct to enquiry@truro-penwith.ac.uk at Truro College and penwithenquiries@truro-penwith.ac.uk at Penwith College. For student and teaching specific enquiries please contact the Programme Team Adminstrator or Programme Team Leader (PTL) for the student's department in the first instance.
College starts at 9.15am and finishes at 4.15pm. Each student will have an individualised timetable which they can share with you or you can access via Parent Advantage.
Study periods are sessions during the day which are non-timetabled. We expect your son/daughter to use these sessions wisely for private study in one of our study centres.
On average we expect that students should need to work for at least an additional 15 hours per week on top of their attendance in lectures.
Sometimes this will be devoted to a written homework assignment or coursework. Other out of class work might include research, wider reading, revision and consolidation etc.
Your son/daughter can get extra help with their work by speaking to their subject lecturers about any difficulties, by using the College's Moodle (virtual learning) site and also by dropping in or making an appointment at one of our Study Centres across the College where staff are available to help with English and Maths GCSEs.
We expect all students to have 100% attendance. There is clear evidence that students who attend all of their lessons have the best chance of achieving their full potential. Attendance data is also used to inform HE applications and employment references.
There is a requirement for students in receipt of support regarding Bus Passes and Bursaries to have at least 90% attendance during the preceding term. This will be based on the actual attendance in class.
However, for students who fall below this threshold the reasons for absence, as reported by parent/carers, will be taken into account when any judgment is made regarding continuing support for the following term. It is therefore very important that parents/carers report the reason for any absence.
The parent/guardian should phone in on each day of absence to the relevant Programme Team Administrator before 9.15 am. If the student is ill this will be reported as "sickness" (S).
Students aged 18 or over can phone in to report their absence. If a student is on a college trip or visit or taking an exam, this is recorded with a 'V'. Absence for other reasons will be recorded as 'I' (Informed absence) and the reason recorded.
Parents/carers/next of kin of students who are under 18 years of age will receive an automated text message alerting you to unauthorised absence to the first lesson of the day, asking you to confirm the absence or encourage the young person in your care to proceed to their lesson.
'Advance-notice-of-absence' forms can be downloaded from the intranet or collected in College.
Advance notice-of-absence forms are only intended for college related activities and exceptional circumstances. Authorisation of advance leave is entirely at the discretion of the College and will need to be authorised by the personal tutor or Programme Team Leader.
Attendance can be monitored via the Parent Advantage system. This will provide access to live attendance, information on a student's timetable, relevant college contacts and reports.
Parents/carers are sent an email link that enables them to set up their account. Guidance on setting up an account and information on what you can see in Parent Advantage is available in two short videos.
All attendance percentages shown on Parent Advantage and on student reports are based on the simple premise that they show the percentage of actual attendance in timetabled sessions.
Parents can access the College's payment portal and other online services on our Remote Services page. 
Students are asked to pay a £30 College deposit online at the start of term. This is refundable if all texts and materials are returned at the end of the course.
Lockers are available to students who require them. Keys may be obtained from the Programme Team Administrator on the basis of a key deposit of £5 CASH per annum. It is each student's responsibility to ensure that books, personal belongings etc. are reasonably secure. The College can accept no liability for losses.
Students are asked not to bring valuable items or large sums of money into the College; if this is absolutely necessary, ask the Finance Office to lock any such items in the College safe. (NB: this facility is available only in exceptional circumstances).
At the end of each academic year, students must clear their locker, return the key and reclaim the deposit. All lockers will be emptied by a member of staff at the end of each summer term.
The admissions team receive an online application and send back an automated email to the student's given email address to confirm receipt.
Each application is then passed to the Admissions Officer for review, before going to the relevant Programme Team Leader (PTL) who will assign the student an interviewer from their subject area.  
At this stage, a second automated email will be sent with the date and time of the student interview and an email from the Admissions Team with details of how to prepare for an interview and other helpful College information.
All students are offered a face-to-face interview. If you wish to make a change to your interview, please contact the Admissions Office as soon as possible so that we can make the changes required and notify your interviewer.
The time it takes for an interview date to be confirmed will vary based on the course area. A few weeks may pass but rest assured all course areas allow plenty of time and will arrange interviews as soon as they can. Interviews continue throughout the Summer Term.
After the interview, students receive an email containing an offer to study at the College and any grades that need to be achieved at GCSE.
We keep in touch throughout the Summer Term. An email is sent in May containing information on academies and bus passes, with details of how to apply for both of these.
At the end of July, students receive further communication that will tell you when Induction Day is going to take place and details of how to register GCSE Results to confirm a place at the College.
Induction Days take place at the end of August and usually last two to three hours.  
The College holds parent and carer progress evenings throughout the academic year. Students and parents will be made aware of these dates, usually via email. We would advise following the College's official social media accounts to keep abreast of College events and to check regularly on the Events page.  
Complaints are rare but we understand that at times you may have concerns or questions about something that has occurred while your son/daughter has been at College.
In the first instance we recommend that you contact your son/daughter's Programme Team Leader (PTL). This is the person who is in charge of curriculum and pastoral needs within the department. Each PTL also has at least one Deputy Team Leader (DTL) to assist them.  
General enquiries can be made to the Enquiries office at Truro College via enquiry@truro-penwith.ac.uk and at Penwith College via penwithenquiries@truro-penwith.ac.uk
Please read our College Complaints Policy for further information on how the College handles complaints.