The College Career Service objective is to help our students as much as possible with career options, including Higher Education, Apprenticeships, alternatives to university, jobs of the future, sourcing and understanding Labour Market Information (LMI).
Discover our Career Zone
Watch our video and meet the team behind the Career Zone. Hear from students and employers and discover the benefits that the Career Zone can give you, including one-to-one appointments with career advisers and collaborative working with external agencies such as Next Steps South West.
Appointments with a careers adviser
All students at Truro and Penwith College have access to a wide range of Information Advice and Guidance (IAG) throughout their time with us. Experienced staff enable students to make the most of their time at college and plan their future. It is our aim that all students leaving college at the end of their course will have the skills, attitudes and confidence to plan their future careers and fulfil their potential.
All students whether full or part-time, Further or Higher Education, are entitled to a guidance appointment at our Career Stations, with a qualified Careers Adviser. Appointments can also be made for non-students. The advice that is given is impartial and confidential, unless we feel that the student, or someone else, could be at risk.
Our advisers hold the Level 6 in Career Guidance and Development and are on the Career Development Institutes (CDI) professional register. Conversations are timely and supportive, providing careers information, advice and guidance to students on an individual basis or in groups. Local and National Labour Market Information (LMI) is referenced and we strive to inspire, instilling the importance (and excitement) of researching possible career pathways and how this can enhance future prospects.
Personal one-to-one careers guidance
Personal one-to one careers guidance is available for all our learners and potential college students.
Our fully qualified and experienced careers practitioner provides impartial advice and guidance, supporting learners in their career planning and helping them make well informed decisions about their progression and future plans. Once enrolled, students also gain access to a dedicated Careers Hub hosted on the College's internal Sharepoint, offering help, advice and links.  
Take a Career Assessment
Take a Career Assessment to learn about yourself and Career Coach will give you career suggestions based on your interests.
take assessment
Browse Careers
Browse for careers and we will give you relevant data on wages, employment, and the training you need.
Course Search
Search for the available courses that lead to the career you want.
Build Your CV
Use CV Builder to give the most relevant detail to your CV, with suggested tasks and skills based on real job descriptions that match your experience and desired jobs.
build your cv
Talk to us about your career choices at an open event
The Gatsby Benchmarks
As students you need to know what we are striving to provide for you and where 'careers' advice comes in. We will commit to the highest possible standards in Careers Education, Information, Advice and Guidance (CEIAG) through a set of standards which define best practice.
These are the Gatsby Benchmarks and Truro and Penwith College will implement the following: 
1) A stable Careers Programme
2) Learning from career and labour market information
3) Addressing the needs of each pupil
4) Linking curriculum learning to careers
5) Encounters with employers and employees
6) Experiences of workplaces
7) Encounters with further and higher education
8) Personal guidance
*If you have an additional need, please let us know so we can arrange to see you in a suitable place. We can also organise materials or language translation to meet your needs.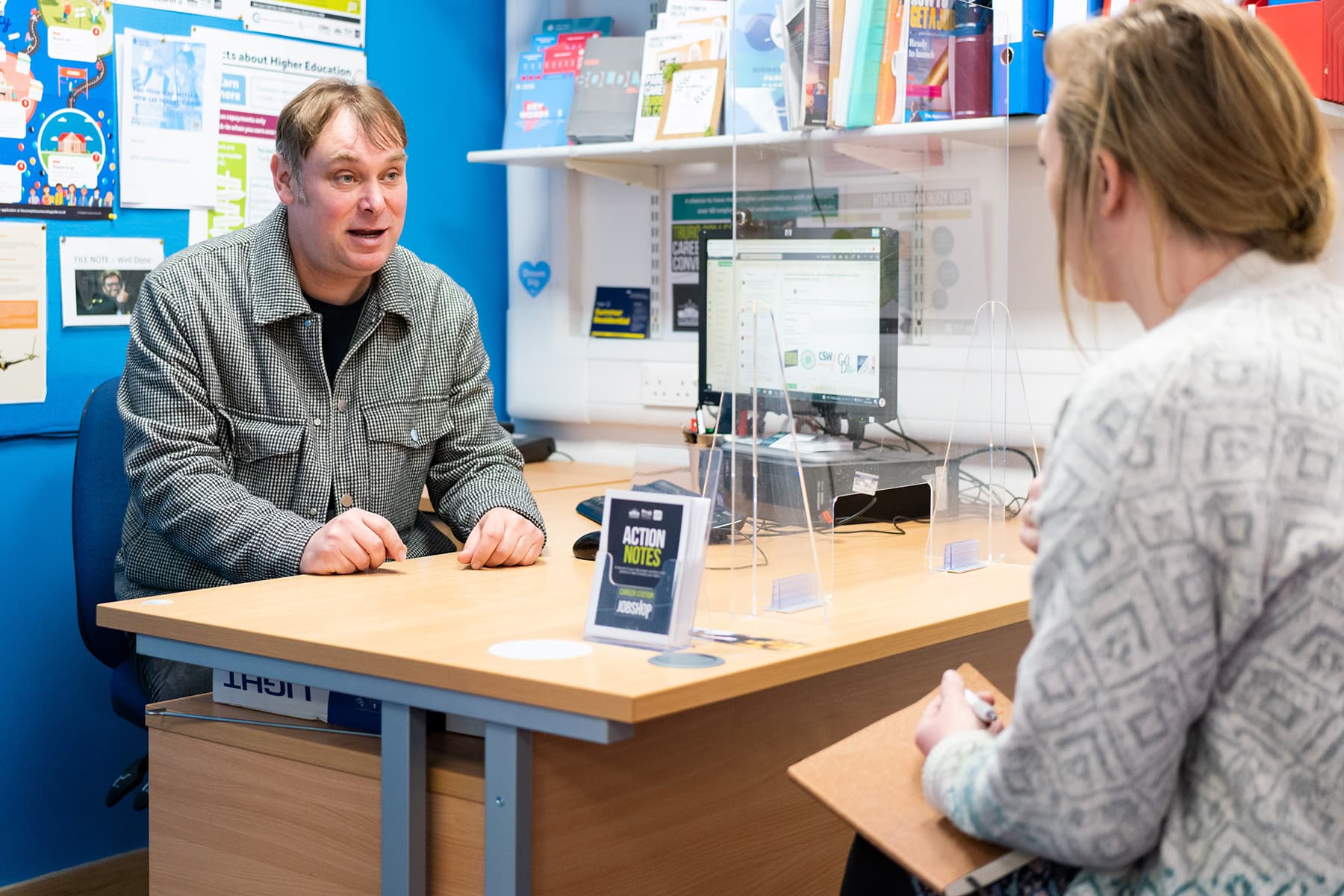 Our Strategy and Policies
Our Careers Strategy has been formulated by the Careers Strategic group to ensure our students' personal development and to give them the tools for a successful future. We provide an effective careers programme that offers advice, experience and contact with employers to inspire learners and to help them make good choices.
Useful links to websites and resources which discuss careers.