A MAJOR milestone has been reached in the opening of a new college campus in Cornwall as keys for the STEM (Science, Technology, Engineering and Maths) and Health Skills Centre in Bodmin are officially handed over.
Local construction company Fox Construction Solutions handed over the keys to Truro and Penwith College's new Ottery building in Bodmin ahead of the final fit out by college staff and specialist contractors in readiness for new students starting their studies in September.
State-of-the-art engineering machines, modern health simulation suites and the very latest technology teaching rooms are amongst the facilities included, as well as a student refectory, large conference venue and specialist space for support services.
The £6.3m STEM and Health Skills Centre will provide a range of qualifications for 16-18-year-olds and adults in subjects including Nursing, Health, Engineering and IT.
The centre is being built by Truro and Penwith College with support from the Cornwall and Isles of Scilly Local Enterprise Partnership (LEP), which is meeting £3.78m of the costs through the Government's Getting Building Fund (GBF).
Marking the key handover were representatives from Truro and Penwith College, including Principal Martin Tucker and Peter Ward, Estates Manager, as well as Fox Construction's Kevin Bate and management team and Cian Spowart, Director at PBWC Architects.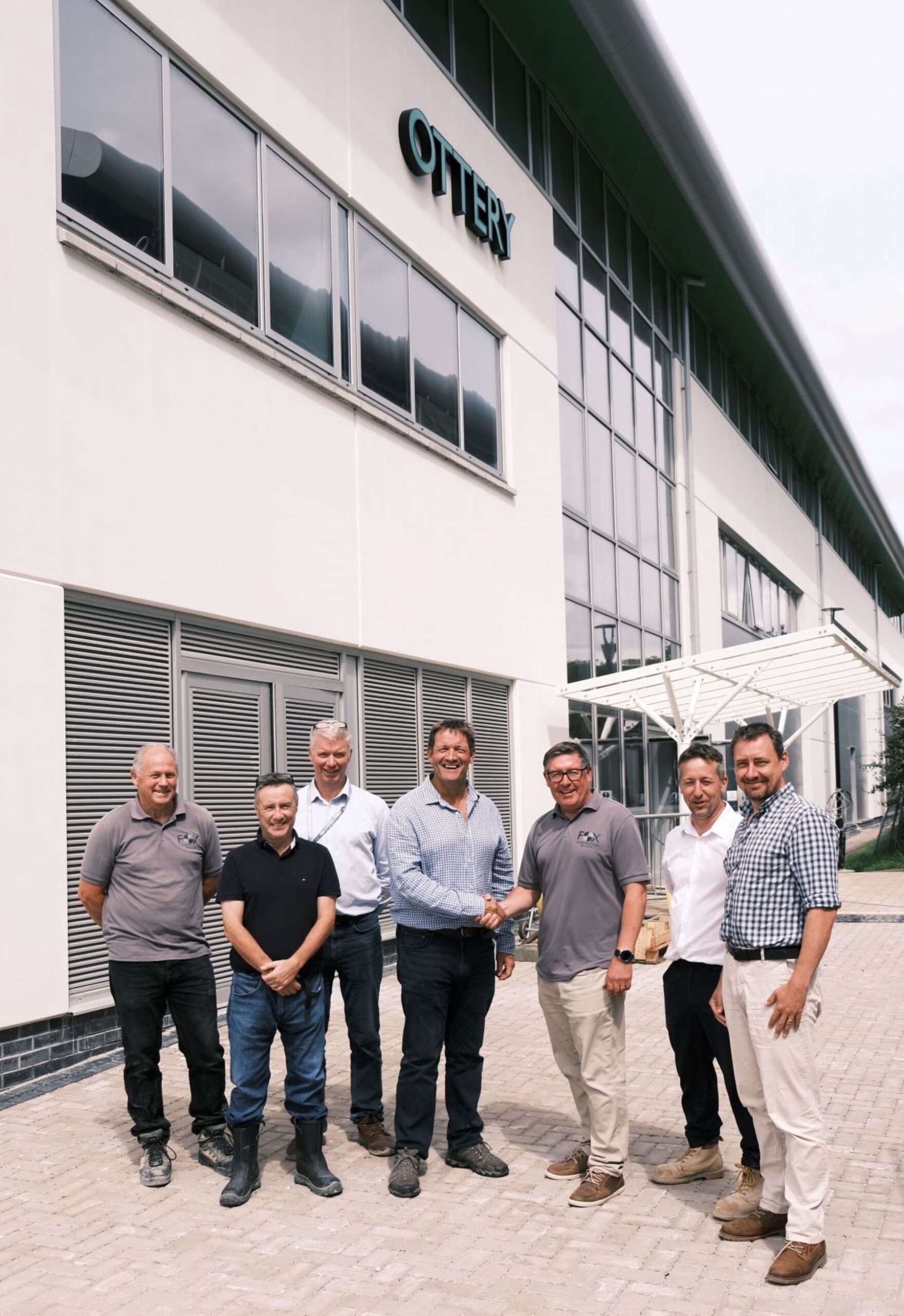 College Principal Martin Tucker and Fox Construction's Kevin Bate (centre) at the key handover for the new STEM and Health Skills Centre in Bodmin
College Principal Martin Tucker said: "We are thrilled to mark this milestone moment in the opening of our new campus in Bodmin for students across north and east Cornwall. Working in partnership with local employers and organisations we have developed a provision that matches local skills needs and will transform the teaching of industry-relevant skills in Cornwall.
"Teams from across the College's Nursing & Health, Engineering and IT departments can now move onto the final phase of fitting out our teaching and support spaces before we open to our first cohort of students in September. We cannot wait to welcome them."
Kevin Bate from Fox Construction added: "We are delighted to be associated with another flagship scheme for Truro Penwith College.  The building will provide a fantastic environment for teaching and learning and is well serviced with state of the art equipment relating to Engineering and Health Care."
Truro and Penwith College's IOT Development Leader Nick Tillyer added: "We have worked tirelessly with local employers across many sectors including, space, food & drink manufacturing, offshore wind, minerals healthcare and many others to co-develop curriculum that's fit for the future.
"This provides learners with the right skills to secure the best possible opportunity for high quality, well paid jobs in technology, computing and healthcare industries based right here in Cornwall. This is just the beginning for Bodmin and the surrounding areas, we will continue to evolve our courses as emerging sectors develop, a truly exciting time to live and work in this part of the world."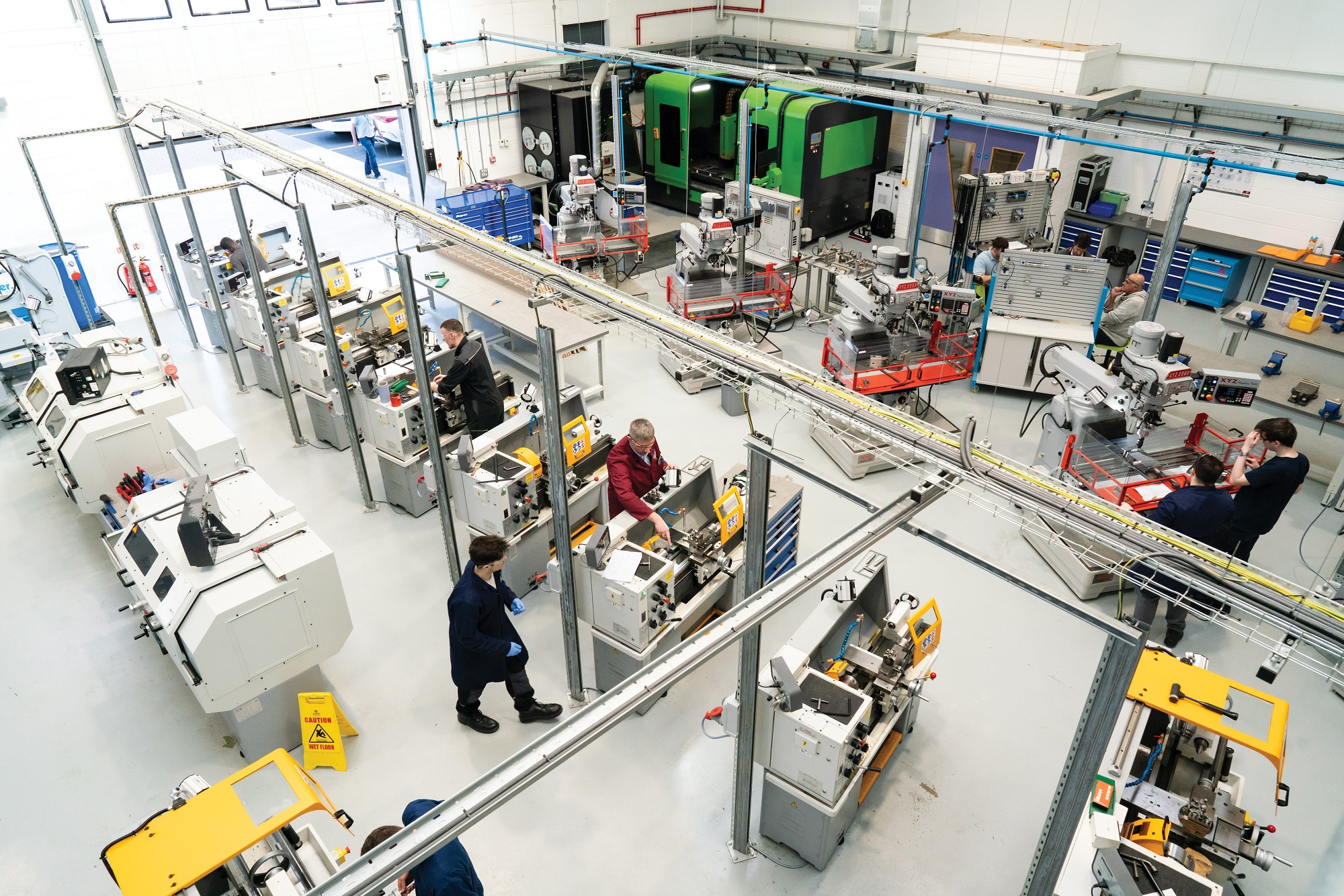 Applications can still be made for courses at the STEM and Health Skills Centre this September. Find out more and Apply here.