The College has recently collaborated with award winning burger restaurant collective Hub Box to raise aspirations at Penair Secondary School. The College and Hub Box gave a demonstration and then presented the school with aprons for their catering students.
Luke Taylor, Head of Food at Hub Box, recently collaborated with Truro and Penwith College to inspire students at Penair School by sharing his experiences, talking about seasonality and the importance of supplier relationships.
He was joined by Tony Duce, Hospitality Course Coordinator at Truro and Penwith College, who spoke to the students about routes into hospitality, including Apprenticeships and full-time course options.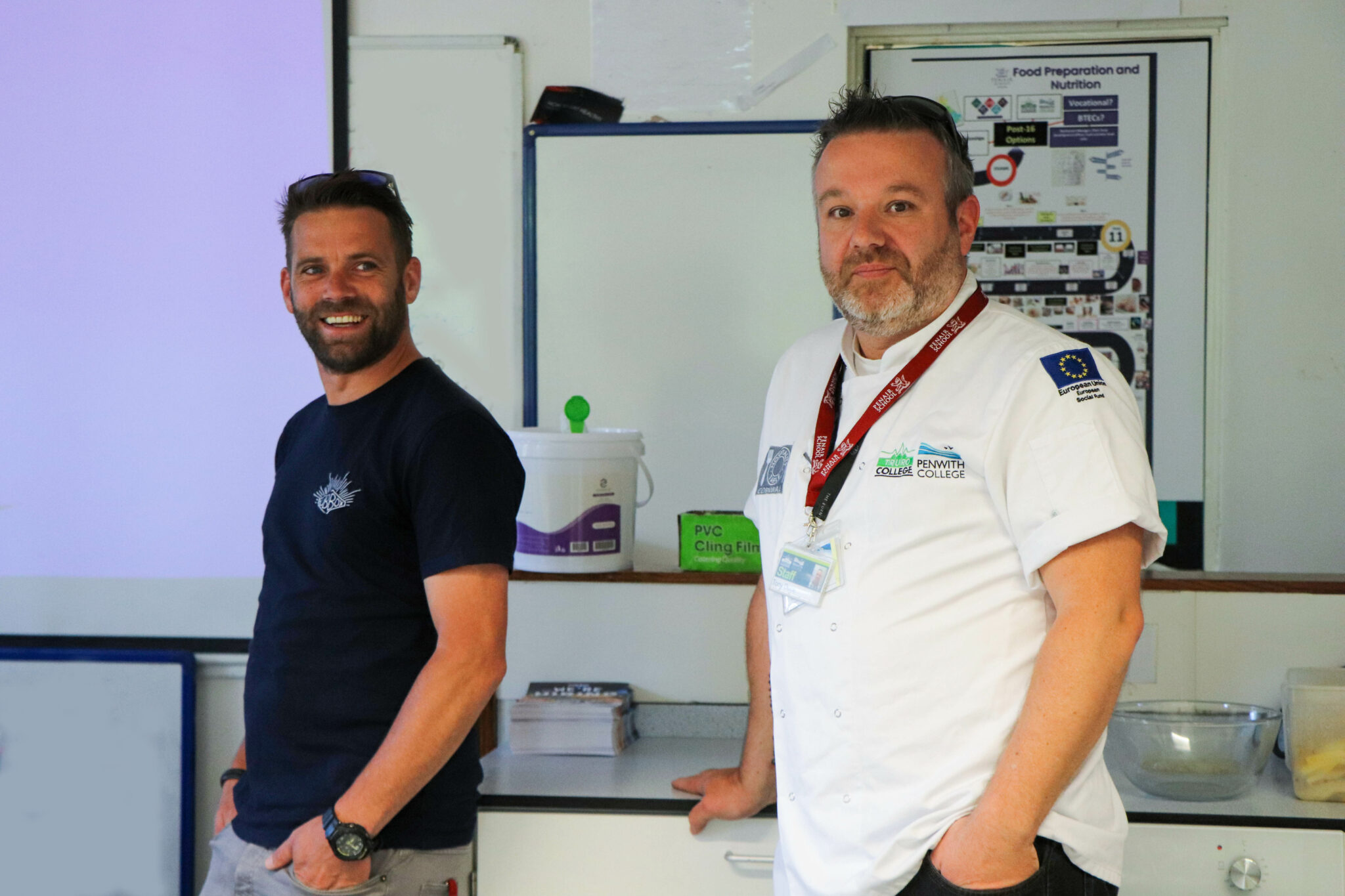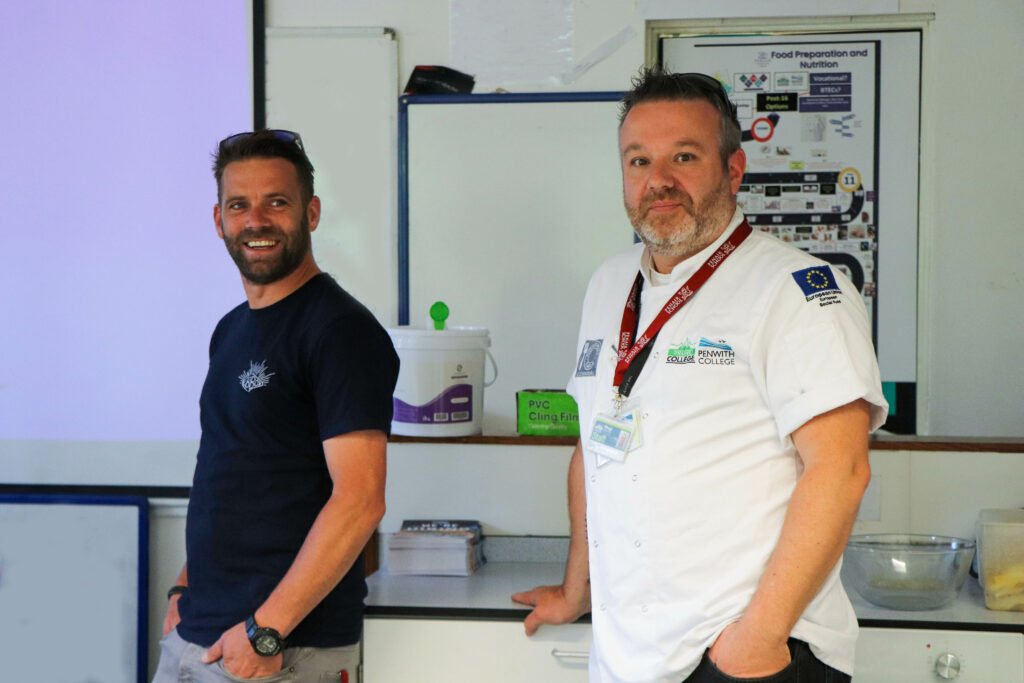 The organisers, Truro and Penwith College and ESF Project Hospitality Table Cornwall, plan school engagements with local employers to help inspire students to pursue a career in hospitality and demonstrate the progression and success these careers can achieve.
The students, guided by top tips from Hub Box on how to make a mouth-watering burger, made their own and were judged on their skills by the burger legends themselves.
A kind gesture was then received by the school from Hospitality Table Cornwall, Truro and Penwith College and Hub Box, who provided aprons to Penair School to help the provision with the hope that other hospitality businesses would be inspired to support local schools in Cornwall.
The aprons have been well received by Penair School and Leanne Sherwood, Careers Liaison, stated: "We are absolutely delighted to be working in partnership with Hospitality Table Cornwall and Hub Box to support our chefs of the future.
"Our students are so fortunate to be able to wear their new aprons provided by Hospitality Table Cornwall and Hub Box. They have benefited from inspirational talks and demonstrations and feel very professional in their new aprons."