Paul Ainsworth and his line of successful Truro and Penwith College Apprentices recently gathered at Caffè Rojano to celebrate five-years of the Paul Ainsworth Truro & Penwith College Academy.
Paul Ainsworth said he is "blown away" by the success of the Academy creating quality career opportunities while tackling Hospitality skills gaps across his collection of Cornish-based restaurants.  
A total of ten Apprentices have now graduated into full-time employees in a variety of positions throughout the Paul Ainsworth Collection including Head Chef, Senior Sous Chef, Assistant Sommelier and Front of House roles.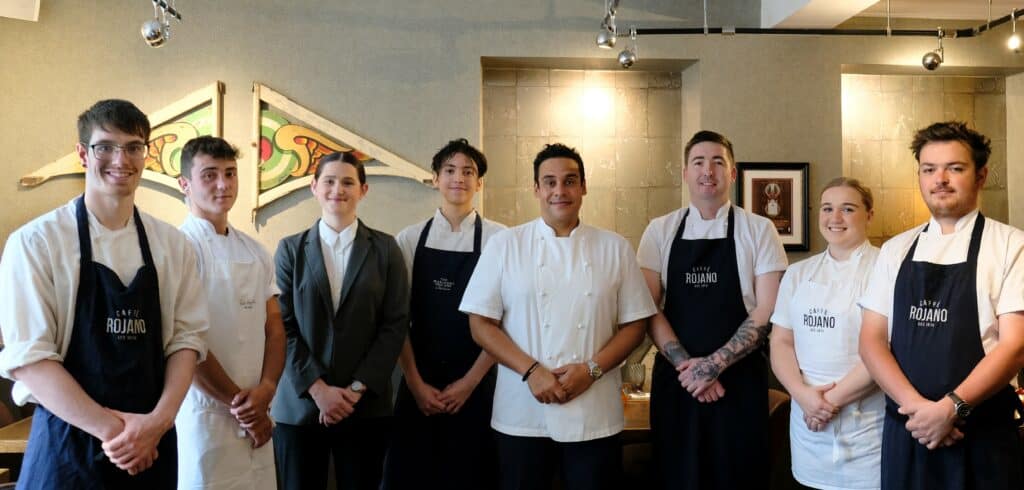 Paul Ainsworth celebrates with the Apprentices.
Paul's first ever Truro and Penwith College Apprentice, Liv, set the tone when it all began back in 2018 and at the age of just seventeen progressed to fully running a section at his Michelin Star restaurant; Paul Ainsworth at No 6.  
Initially Paul thought he may have got lucky with Liv but was quickly surprised by the quality of Apprentices coming through the College's training kitchens, Paul commented: "I don't know what I was expecting after Liv, but I did not expect the quality of Apprentices which quickly followed".  
During an interview at the five-year celebrations Paul was quick to say that there have been too many Apprentice success stories for him to mention them all by name, but adds: "Loren is now an Assistant Sommelier at No 6 and has worked with me for four-years throughout the Collection." 
H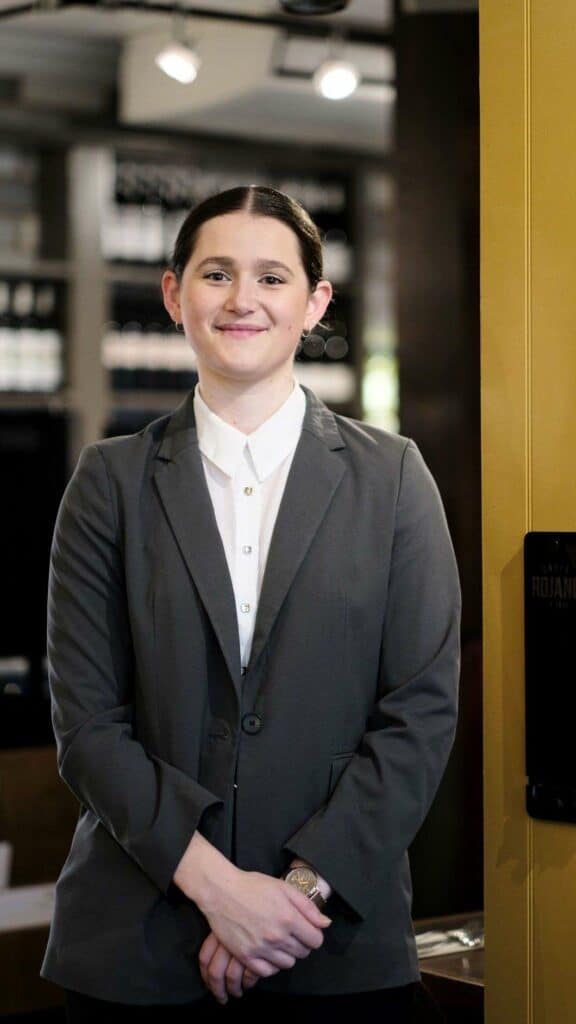 Loren is now an Assistant Sommelier at No 6 
Loren started her journey on the Level 2 Diploma in Food, Beverage and Professional Cookery at Truro College before progressing to the Hospitality Team Member Apprenticeship with the Academy. 
Another name Paul highlighted was Issy: "Issy's journey blows my mind on how quickly she has got herself into an amazing position as Senior Sous Chef at Café Rojano, managing daily operations," he beamed.
Issy's journey started with the Level 1 Diploma in the Introduction to Professional Cookery at Truro College where she successfully applied to study the Level 2 Commis Chef Apprenticeship with the Paul Ainsworth Collection. Speaking about her rapid rise in the industry Issy said: "The combination of learning skills in the classroom and working in the industry gives you a great understanding of the job you are hoping to secure full-time. We all [Apprentices] work across the Ainsworth Collection too, so you get to see the entire range of distinctive styles."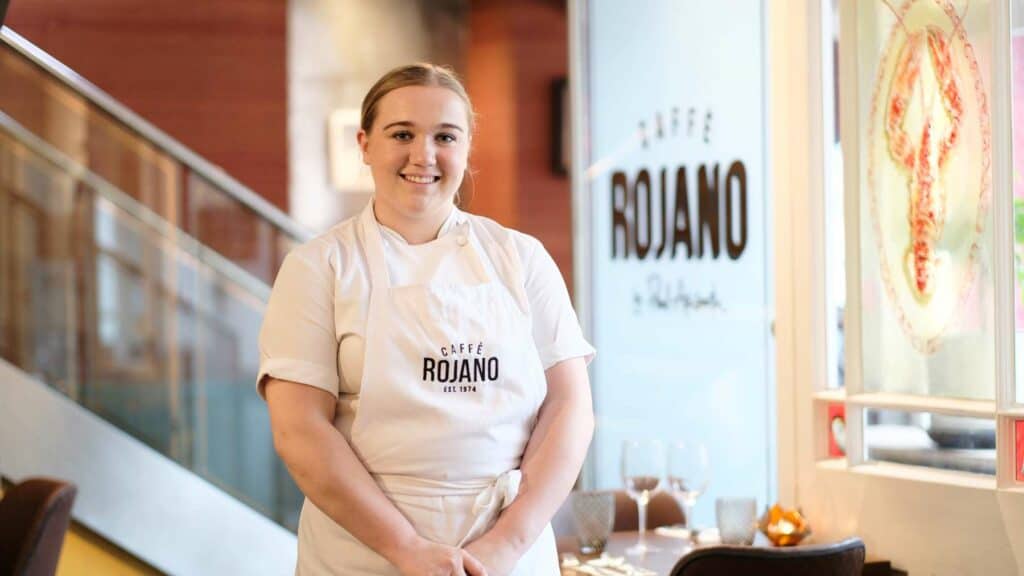 Issy is now Senior Sous Chef at Café Rojano
Recently awarded the AA Chefs', Chef of the Year 2023, Paul is one of the best known, respected chefs in the industry and put his name to the Academy thanks to confidence in both the Apprentices and industry expert teaching team at the College.
When asked what he looks for in an Apprentice, Paul did not hesitate in his response: "There is one single ingredient I look for when appointing an Apprentice and that is commitment. 
"We don't expect you to have the professional skills. It's our job to pass that knowledge on to you, the correct working practices, techniques, dishes, recipes. All I need to see is someone who is committed", he explains. 
Paul has found that Apprentices who show commitment from the start tend to develop other beneficial attitudes such as good discipline, drive, energy, passion and the desire to be the very best version of themselves. 
Not only needing his Apprentices to have the right ingredients, Paul says partnering with a great College was key in his Michelin Star quality being carried through the entire Academy. Paul explains: "We wanted to work with a college where the students felt comfortable and had good quality lecturers who are knowledgeable about the current industry." 
Paul found this at Truro and Penwith College through a blend of the latest industry-standard facilities and industry-expert lecturers. Paul adds: "At Truro and Penwith College you have quality lecturers invested in Hospitality itself, with a foot into the local industry. That is why I wanted to set up an Academy with it as our partner." 
Paul is not stopping after five-years of success and is keen to support more students into full-time careers. Paul said proudly: "I love seeing how these students progress and how their journeys develop".  
With another six Apprentices about to begin their journey this academic year, in both the kitchen and front of house, the partnership between one of the UK's best chefs and restaurateurs and the nationally acclaimed Truro and Penwith College continues to serve up more talent for the Cornish hospitality industry. 
Employers and learners are encouraged to contact apprenticeships@truro-penwith.ac.uk for more information about quality careers at Truro and Penwith College, or to visit www.truro-penwith.ac.uk/apprenticeships to discover more.