The University Centre Truro & Penwith is celebrating its first-ever cohort of Graduates from its Level 4 Hospitality Management HNC Apprenticeship, with the Graduates receiving their awards at the University Centre's 25th Graduation Ceremony on Saturday 14 October at Truro Cathedral with their family, friends and tutors supporting them.
Alongside celebrating completing her degree, graduate Molly celebrated winning the Pearson Academic Partnership Prize, which she was both delighted and surprised to receive. After being presented the award for overcoming challenges in both her workplace and personal life during her studies, Molly explained "I think this award, which I wasn't expecting at all, is in recognition of pulling myself through it with lots of hard work and dedication."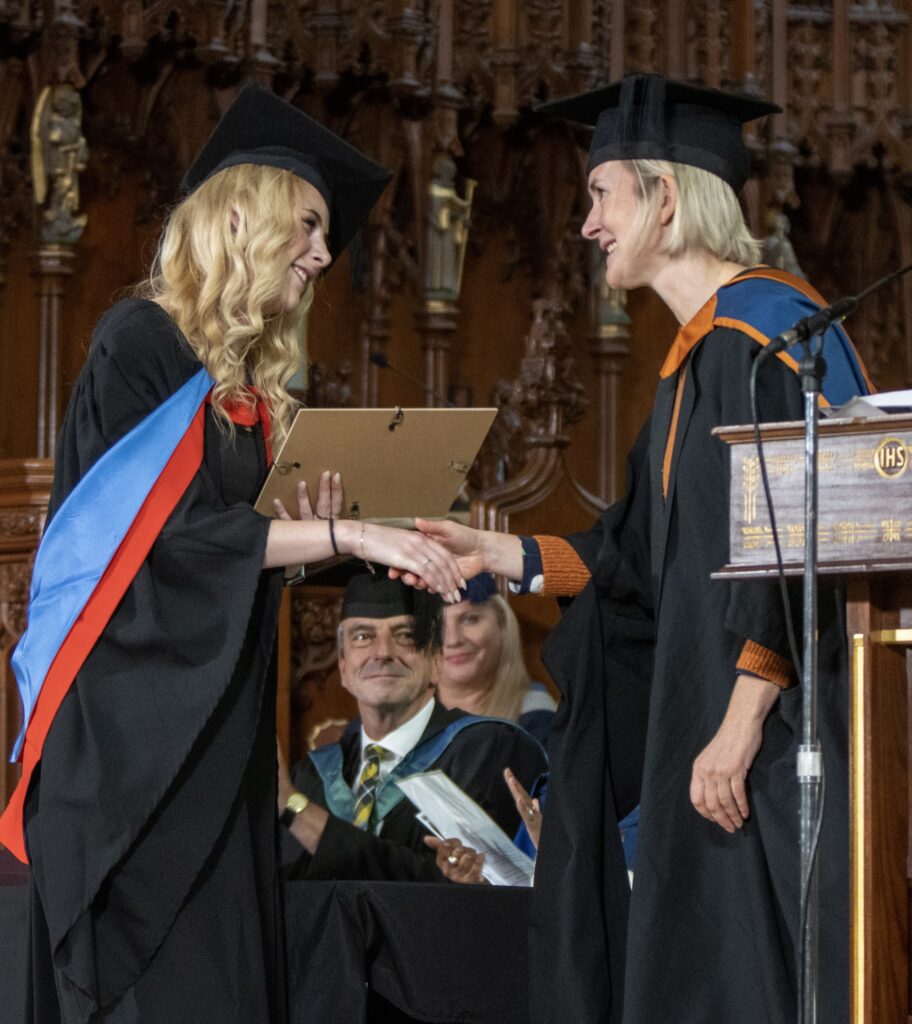 Vanessa Offland, Programme Lead for the course, played a pivotal role in guiding the talented Graduates, all of whom have already been promoted or progressed in their careers. Vanessa expressed her delight: "All of our cohort have been promoted or have taken on more responsibility since completing their program. We worked closely with key employers to develop a management curriculum that is not only relevant and challenging but also business-oriented. Due to the success of the HNC course, we are currently exploring the potential of expanding our curriculum offer in this area."
The Level 4 Hospitality Manager HNC Apprenticeship has undoubtedly proven to be a steppingstone for these Graduates, propelling them into promising careers within the Hospitality industry. Their success speaks volumes about the program's effectiveness in preparing students for the dynamic and competitive world of Hospitality Management.
The University Centre Truro & Penwith offers a diverse range of educational opportunities to students and professionals in Cornwall. Find out more about our courses.