PPD courses are for students who are unsure of their future career, need a change of direction, or have not had success in the past so need a fresh start and a new approach.
The PPD courses and the support available at Truro and Penwith College help students to stay in full-time education and offer new opportunities to gain useful skills, get work experience and build confidence. They can lead on to higher level courses, apprenticeships, or employment and focus on employability skills and a work placement.
This approach can result in some amazing successes, where students who were unsure or struggling previously can find new direction and develop a new enthusiasm and focus.
By coupling classroom learning with work experience and employability, as well as confidence-building and a focus on improving a student's mindset and life skills, it is a holistic approach.
Robin Philp, the College's PPD Programme Team Leader, has been detailing his aspirations for what his department can achieve in helping young people.
"PPD's so important in giving the opportunity for a student to stay engaged at College and give meaningful ways to explore options and progression routes toward what they want to do. We give support mechanisms and opportunities to develop and progress," says Robin.
"We have amazing links which can open doors for students. We have great relationships with businesses and charities that give our students work placements and other opportunities. We're allowing students to see what their potential is."
Robin also spends part of his time in Chelsea football kit, as he is also involved in football training with students at the College, and the College Football Academy is a Chelsea FC Foundation Development Programme.
Truro and Penwith College welcomes students who may not have previously been successful or are unsure of the right direction for them.
PPD can also help students get sector-specific qualifications to enhance employability.
"After Covid, young people are even more vulnerable than ever before, unsure about what they want to do," added Robin, "we offer the students a change in their mindsets and give them networks.
"A lot of young people don't know what they're good at. Once you unlock that potential it's an opportunity to take that step forward.
"We're growing and we can adapt, PPD is not bound, our curriculum can cover a wide range of elements. We can give the students the whole package. A lot of students lack confidence, have low self-esteem or are not confident at communicating.
"Our Traineeships, for example, will be the next big thing we are developing further. They are a softer step moving into the world of work that can lead to an Apprenticeship."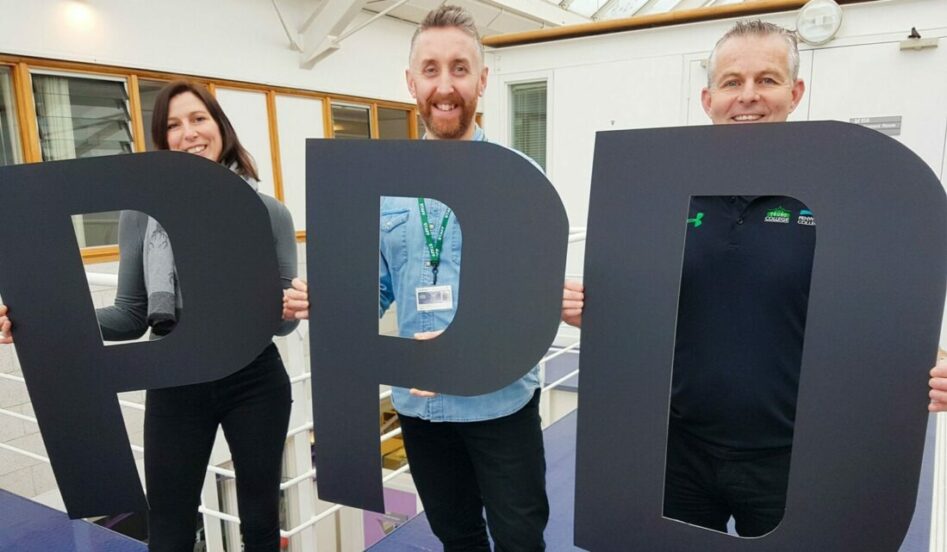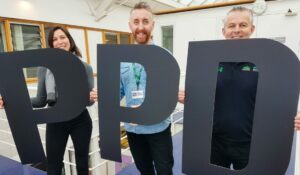 Paul Yearsley, PPD and Employability lecturer at the College, says: "PPD is a great opportunity to work on students' personal development, basic life skills, attitude, engagement, mental health and wellbeing, preparing them for employment but also giving pastoral care and a lot of support.
"Our lecturers are very much in tune with the students and the difficulties they may be having with their mental health. Confidence is the biggest thing. We create an environment that they feel comfortable to explore in."
Jodie Stafford, PPD Lecturer and Work Placement Officer, added: "Some students have no confidence when they come to us. They leave more confident in themselves and with a direction of what they enjoy doing. Some students have left us and gone on to work in some really cool areas."
Student Scott Millar, from St Stephen, does the Level 3 in Personal Professional Development and his work placement was with Nursem, the skincare brand. Nursem make skincare products for nurses and the founders went on 'Dragon's Den' and got funding from Tej Lalvani.
"Nursem is an amazing skincare band," says Scott. "The 'Nursem Promise' is that for every product sold they give a month's worth of hand cream to a nurse or midwife. I work in customer service and market research. My long-term plan is to have a business of my own, so this will have a huge impact. The knowledge that I now have about how to start and run a business has made a huge difference and will be a huge stepping-stone for me."