One of the country's top chefs visited Truro and Penwith College this week to meet its professional cookery students and give them a taste of the skills they will need to succeed in the profession.
Paul Ainsworth and Derek Mapp from the Ainsworth Collection welcomed the first years to class during their first week.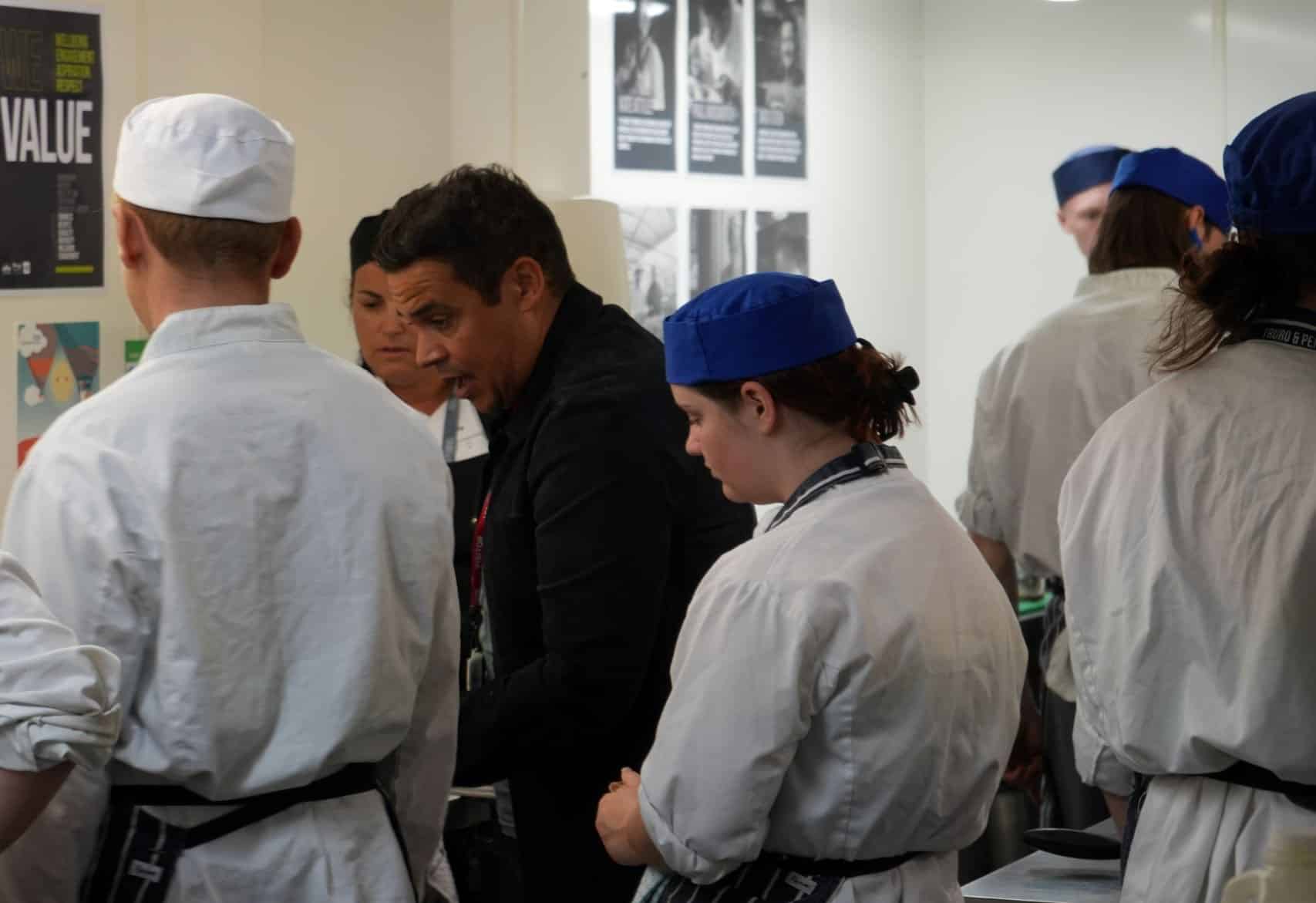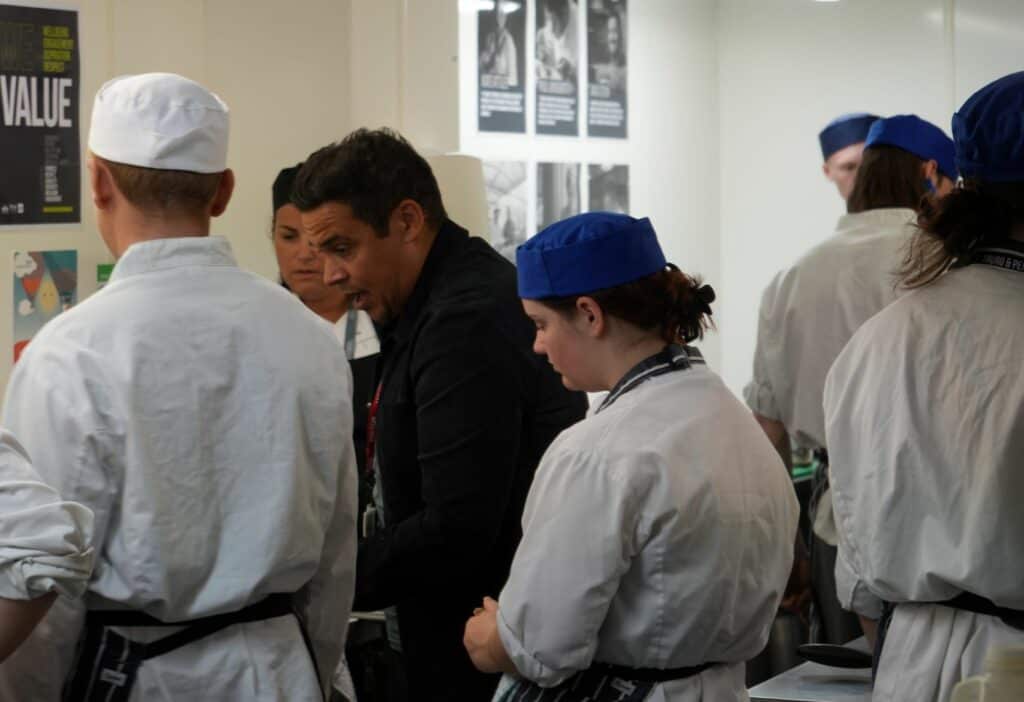 The Michelin star chef and restaurateur surprised the students with a cookery masterclass before mixing and chatting with the new cohort who were buzzing with enthusiasm to learn from one of the most successful chefs in the industry.
Shaking hands with hospitality lecturers the college visit signifies the close partnership between Truro and Penwith College and leading companies in Cornwall's hospitality industry.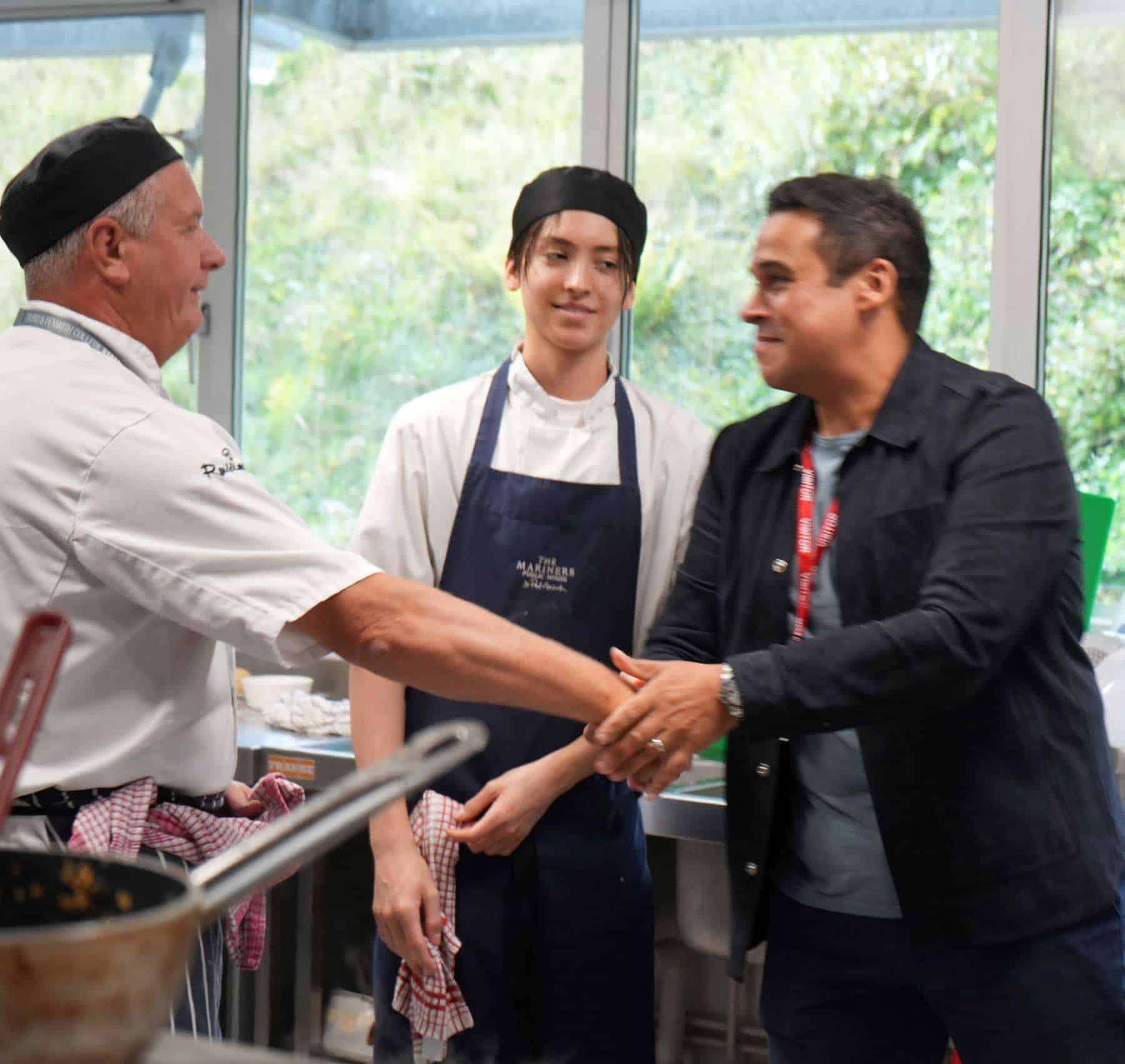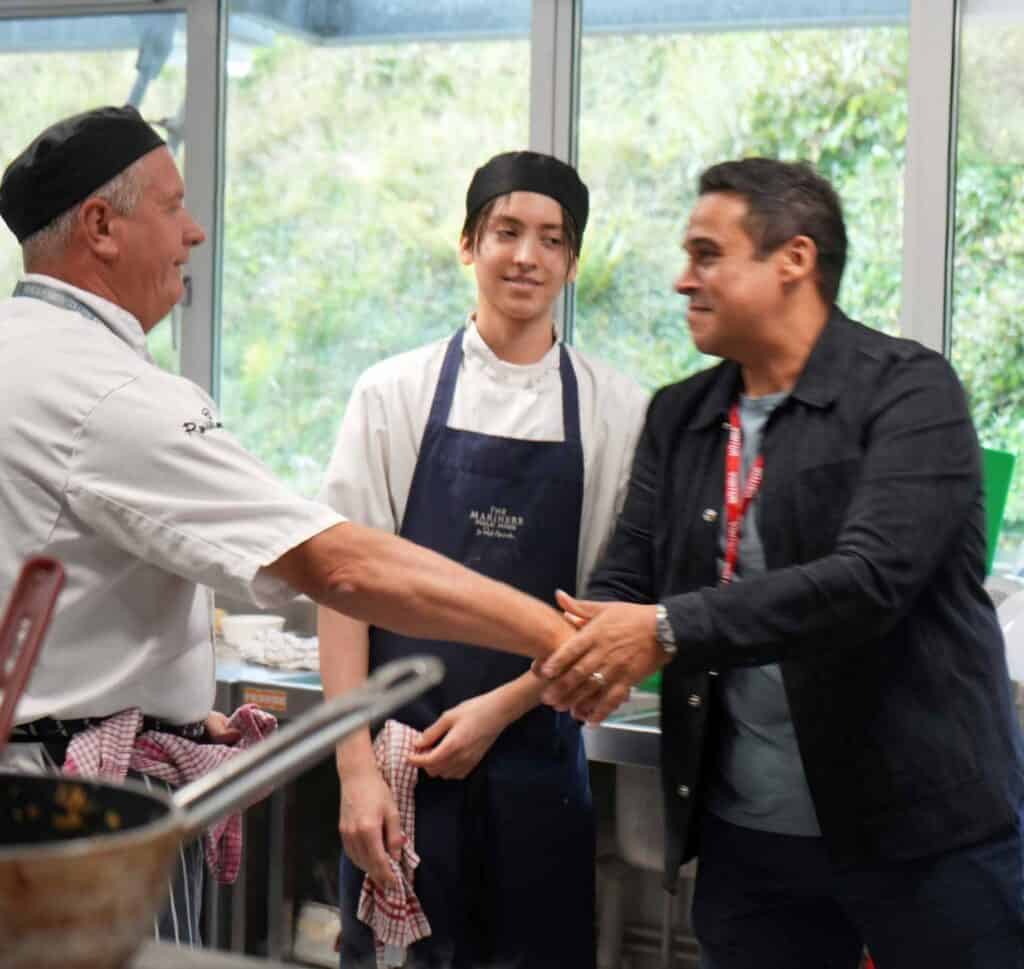 The Ainsworth Collection now includes a number of high-end hospitality venues in North Cornwall including Number 6, the Michelin star and four AA Rosettes restaurant, in Padstow. During the visit, the talented duo discussed the future progression of hospitality with Martin, College Principal, career leads and pupils from a local secondary school.
Tony Duce, Deputy Team Leader in Hospitality at Truro College, said: "Their expertise and dedication to excellence align perfectly with our commitment to providing outstanding education and opportunities for both our Apprentices and full-time students."
The College offers an amazing opportunity to do an Apprenticeship with the Paul Ainsworth Academy. Speaking about why he chose to partner with the College Paul said:
"I loved what I saw. The facilities are phenomenal, and the tutors have the same energy and goals as I have, to do our bit for our industry and make a difference."