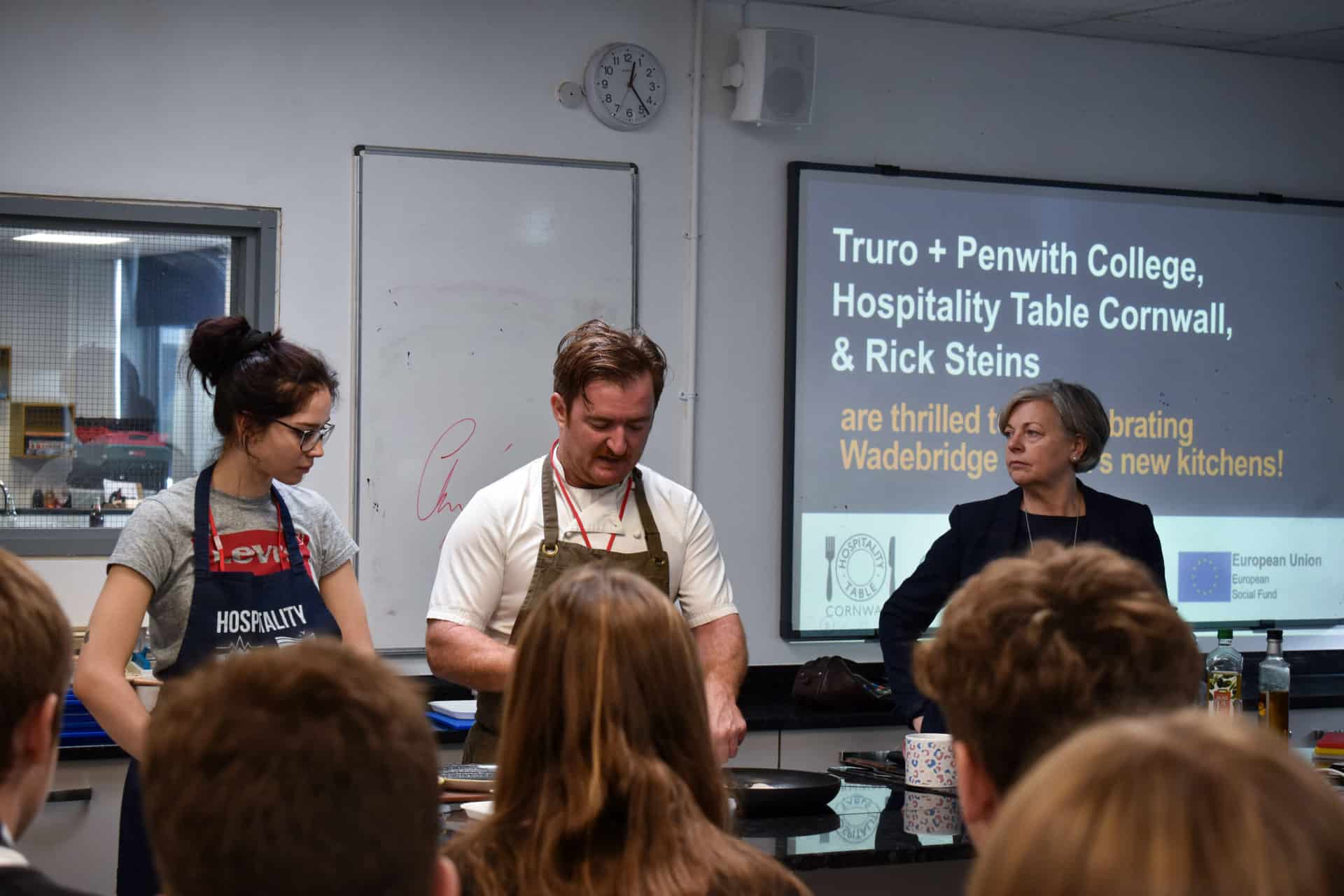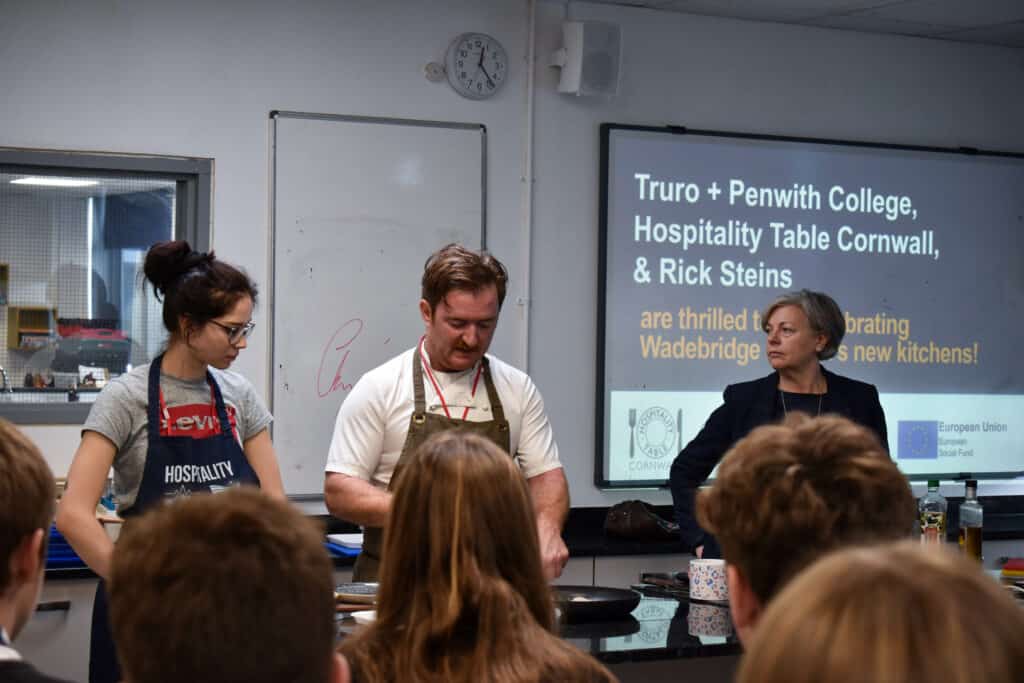 Wadebridge School has invested in enhancing its catering provision and enriching student career aspirations by updating its kitchen and catering areas. The new kitchens have been opened by well-known local chef Jack Stein – son of Rick Stein – and Truro College's Hospitality Coordinator Tony Duce who then collaborated on a demo for the students.
Students were able to watch Jack and Tony in action, using ingredients provided by the College, and then replicate the demo they had seen in pairs. This gave Jack and Tony time to move around and see the students work, give them tips, and review their dishes, with a prize for the winning team.
The collaboration allows Wadebridge School to not only promote the hands-on skills required by the industry, but also the opportunities that can come with careers in hospitality and the creation of routes from school through to college with employers at the forefront.
The opening of the new catering facilities aims to support the hospitality industry and develop students' knowledge to inspire them to consider a career in hospitality. By the school investing time and money into these areas, students are shown that the school values such skills and careers, as well as how vital and wanted such positions are. Connections between schools and industries is essential to motivate the next generation's career choices.
Jack Stein said "I wish I had a facility like this when I was in secondary school. Hospitality is the growth industry in Cornwall. We normally see students come through Truro and Penwith College, so it's great to see students learn before that stage – this is the school my kids will be coming to, its great they have a brand-new kitchen facility and looks fantastic."
The Steins Group is a family run business that started with Rick and Jill Stein in 1975 with family at the heart. Today the business employs over 600 staff which includes Apprentices and former students from Truro and Penwith College.
Truro and Penwith College's Hospitality Coordinator Tony Duce added: "The hospitality department at Truro and Penwith College is very proud to work with schools in the area to help develop the hospitality superstars of tomorrow.
"Future skills are a key part of what we are delivering at the College and working with partners such as Rick Steins cement's the delivery of outstanding full-time and Apprenticeship programs in the hospitality sector."
Wadebridge School aims to create a caring and stimulating environment in which high standards of teaching and learning are promoted, as well as somewhere that all students can achieve success which is supported by this new development.