Over 70% of graduating students from the University Centre Truro and Penwith have achieved top grades of 2:1 or First-Class Honours Degrees in a year of outstanding success for the Centre.
Foundation Degree (FdA) students also enjoyed top results with over 60% achieving Merit and Distinction grades.
Students celebrated unlocking their futures without leaving Cornwall during Results Day at the University Centre Truro and Penwith, with the top grades marking a moment of immense pride for both students and staff.
Among the students receiving their long-anticipated results were husband and wife, Mia and Daniel Mulligan. After three years of hard work on their LLB (Hons) Law and BA (Hons) Business Enterprise and Leadership degrees, they joyfully opened their envelopes together.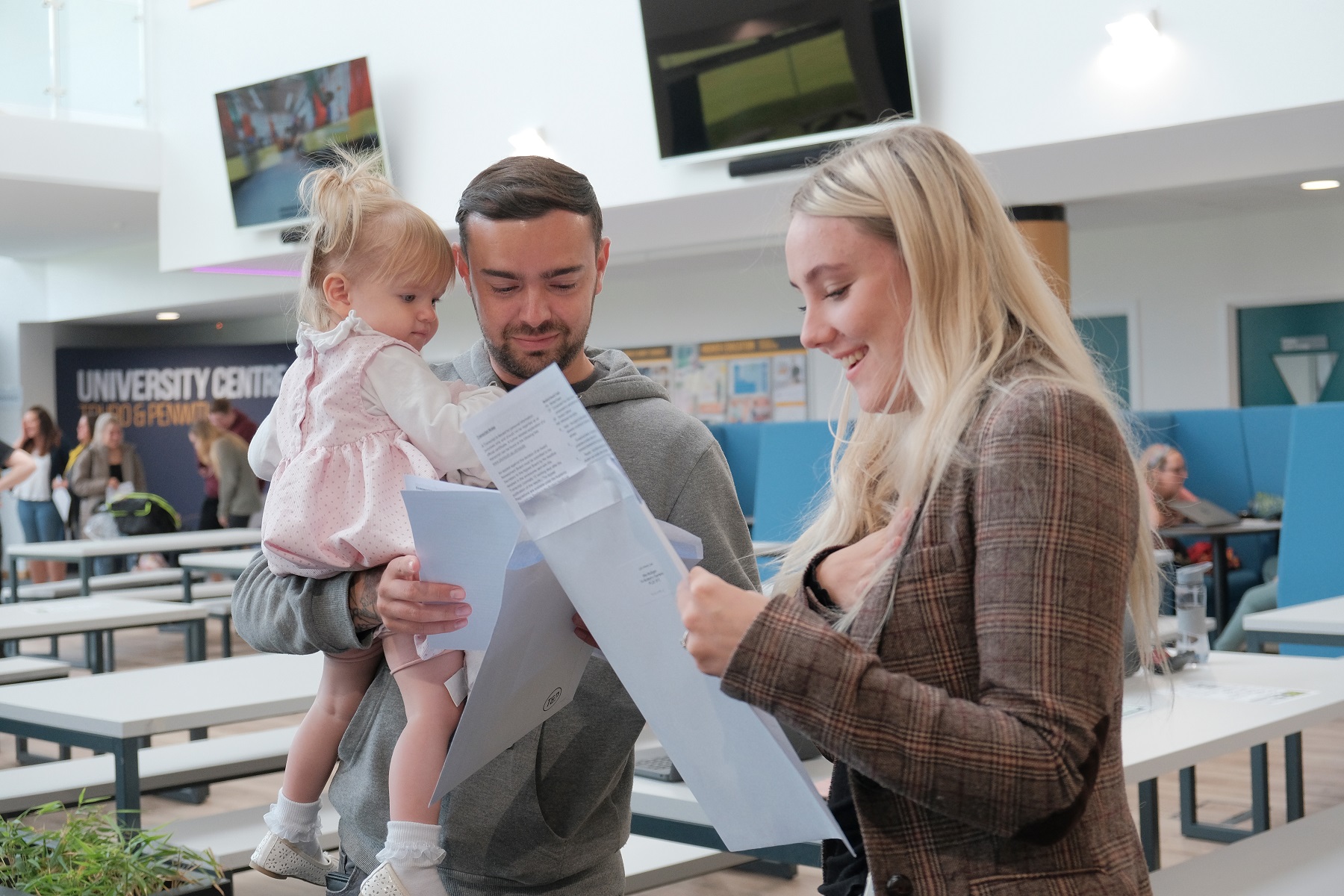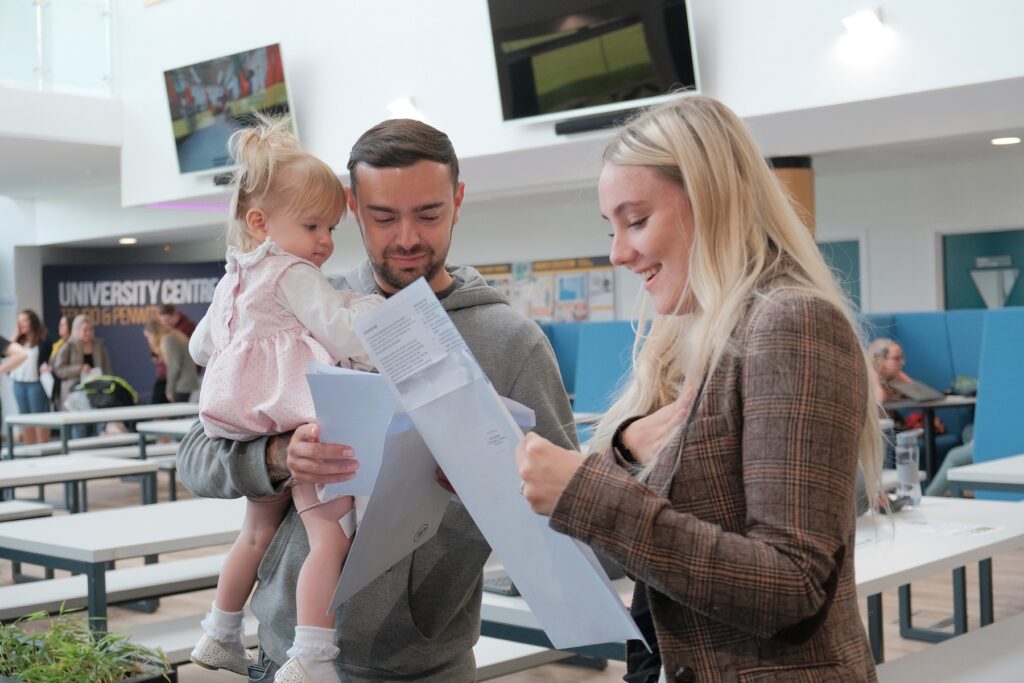 Mia shared her experience and said: "With our children, it was important for us to not have to travel too far, and having the same teachers throughout has meant that I have felt that I have never had to face anything alone. It's been challenging juggling both of us studying and childcare, but we did it and I am proud of both of us."
Another student celebrating her success is Rachel Tranter, who received a First-Class Honours Degree in BA (Hons) Applied Media. Rachel was delighted with her results, especially after her final year project was showcased at the Hall for Cornwall as part of the University Centre's Annual Media Degree exhibition.
Rachel expressed her gratitude for the opportunity to work with local businesses whilst studying as she worked with local surf schools, The Wave Project and Natural England. She commented: "It's been great to work with them on a professional level, it was a great experience, and it will really help me in the future."
Rachel also expressed her gratitude to the team and for resources at the University Centre: "The staff have been amazing, anything you need they are there for you. I have been able to use the media equipment and studios too. My advice would be, just go for it, no matter what age you are. I came here and started my degree at 32 and now I'm ready for the next steps."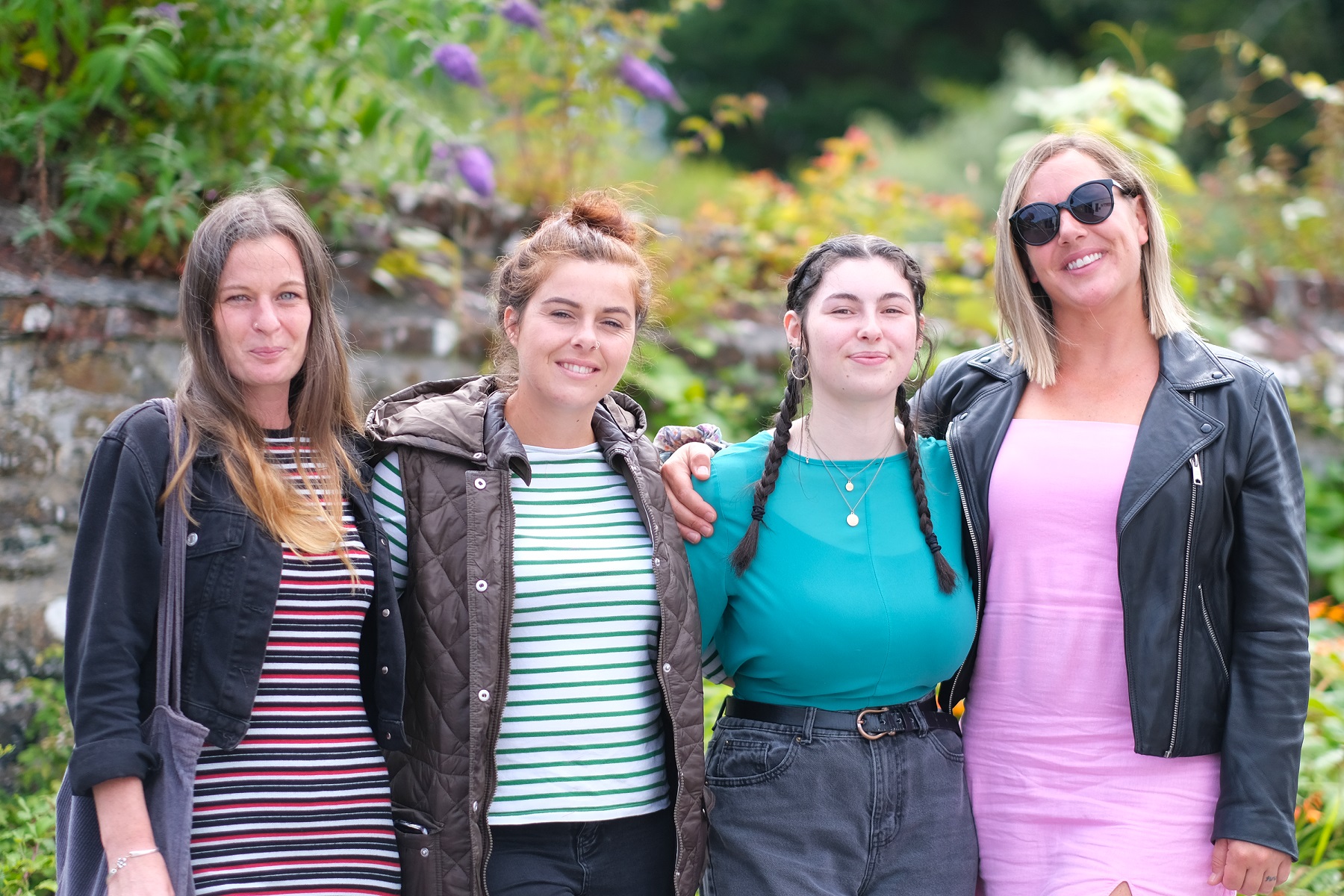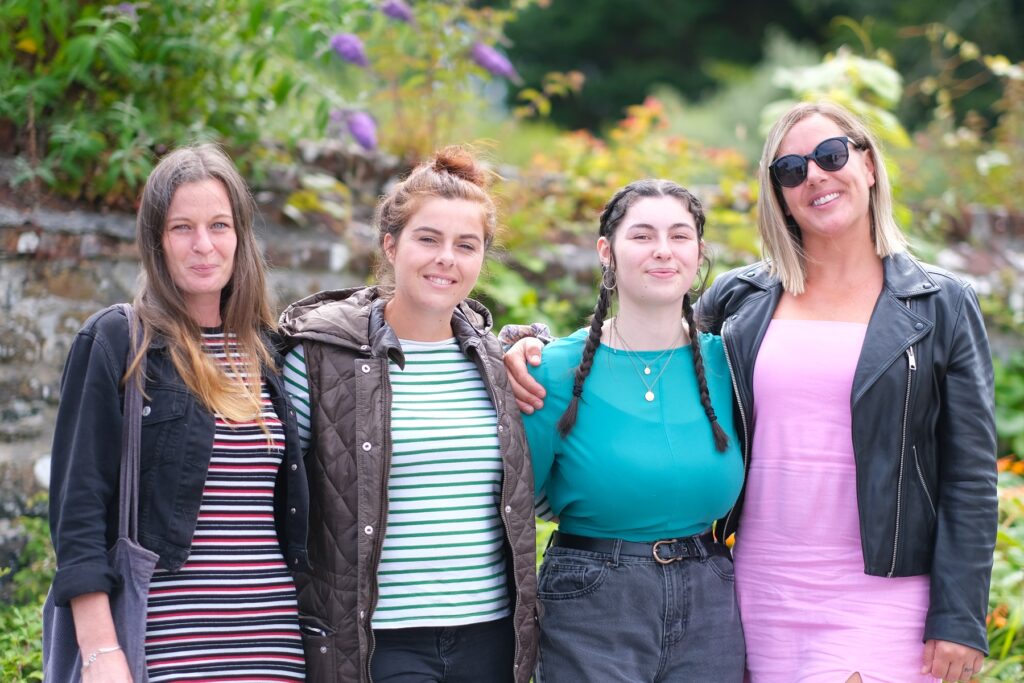 Dr Emily Myatt, Head of the University Centre Truro & Penwith, who welcomed students on the day commented: "I'd like to congratulate each and every student on their hard work. We pride ourselves on offering learners a quality, local education while maintaining a small and friendly environment.
"Every member of staff throughout the University Centre, from lecturers to support staff recognise the importance of each individual and also deserve our congratulations for the guidance they have offered to support students achieving their results and the best possible start to their careers in Cornwall".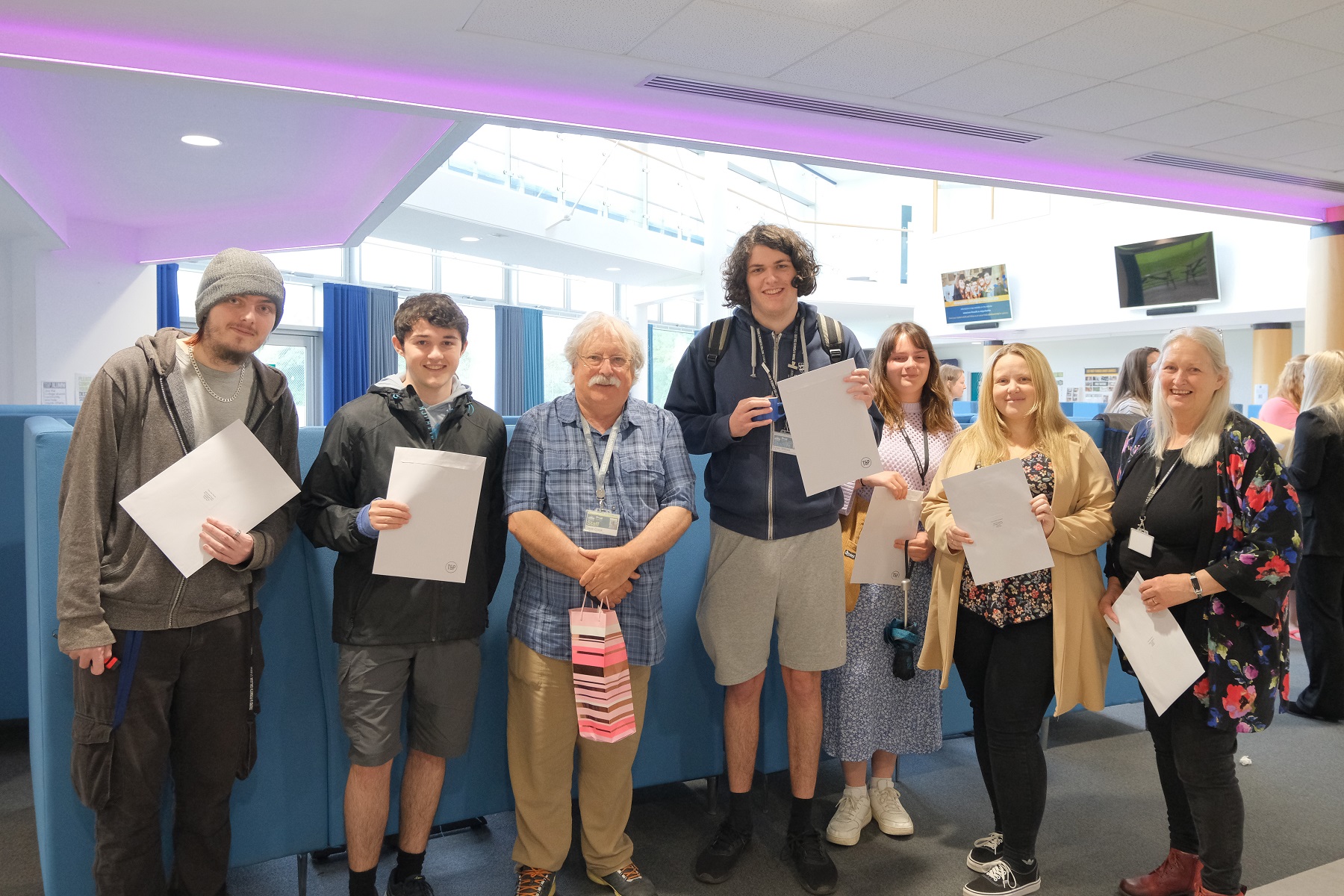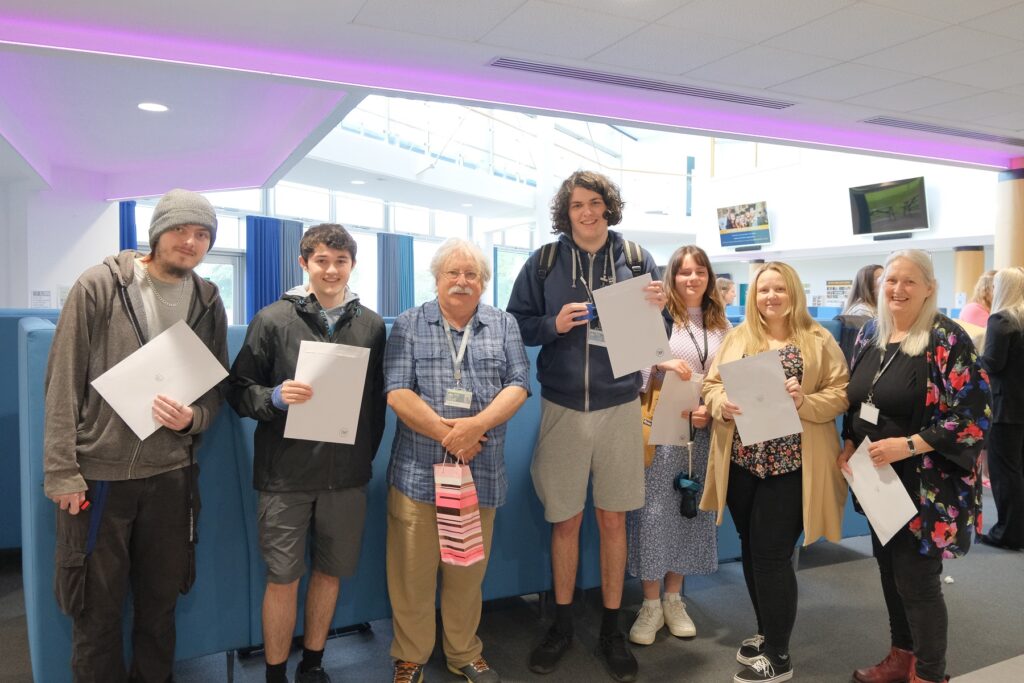 The University Centre Truro and Penwith provides a supportive and flexible environment for all its students, regardless of the courses studied. With condensed and flexible timetables allowing students to balance work, family, and studies, and smaller class sizes providing more personalised attention. The Centre focuses on creating a harmonious study-life balance.
Offering a wide-range of University courses, from BA and BSc Honours Degrees to Foundation Degrees, Higher National Diplomas, Higher National Certificates, and Access courses, the University Centre Truro and Penwith provides an accessible route to higher education for all. The Centre specialises in close links with employers and subject areas such as; Nursing, Engineering, Business & Law, Sport & Health, Silversmithing & Jewellery, and many more. Discover the full range of courses.
Those interested in studying at the University Centre Truro & Penwith are encouraged to contact HEenquiry@truro-penwith.ac.uk or attend an Open Event for help and advice.