Top universities from across the UK flocked to Truro last week to offer support and advice to over 1,300 young people.
Cornwall's first-ever Higher Education Progression Fair was hosted by the University Centre Truro & Penwith, with the event organised and run by Next Steps South West.
The University Centre and Next Steps South West (NSSW) partnered to host, design and plan the event to offer 16-18 year-olds an opportunity to explore their options after it was announced Cornwall's traditional UCAS Discovery Exhibition will not be going ahead in 2023.
Despite the cold snap that blanketed many parts of the UK, 45 of the country's top universities answered the call to help the University Centre and NSSW raise aspirations amongst Cornwall's young people and support them to find their futures with informed choices for their next step.
Over 1,300 students from schools and colleges across the county were treated to welcome talks covering university choices and how to apply before exploring universities of their choice, with information stands spanning over two floors offering the opportunity to meet staff and discover their options.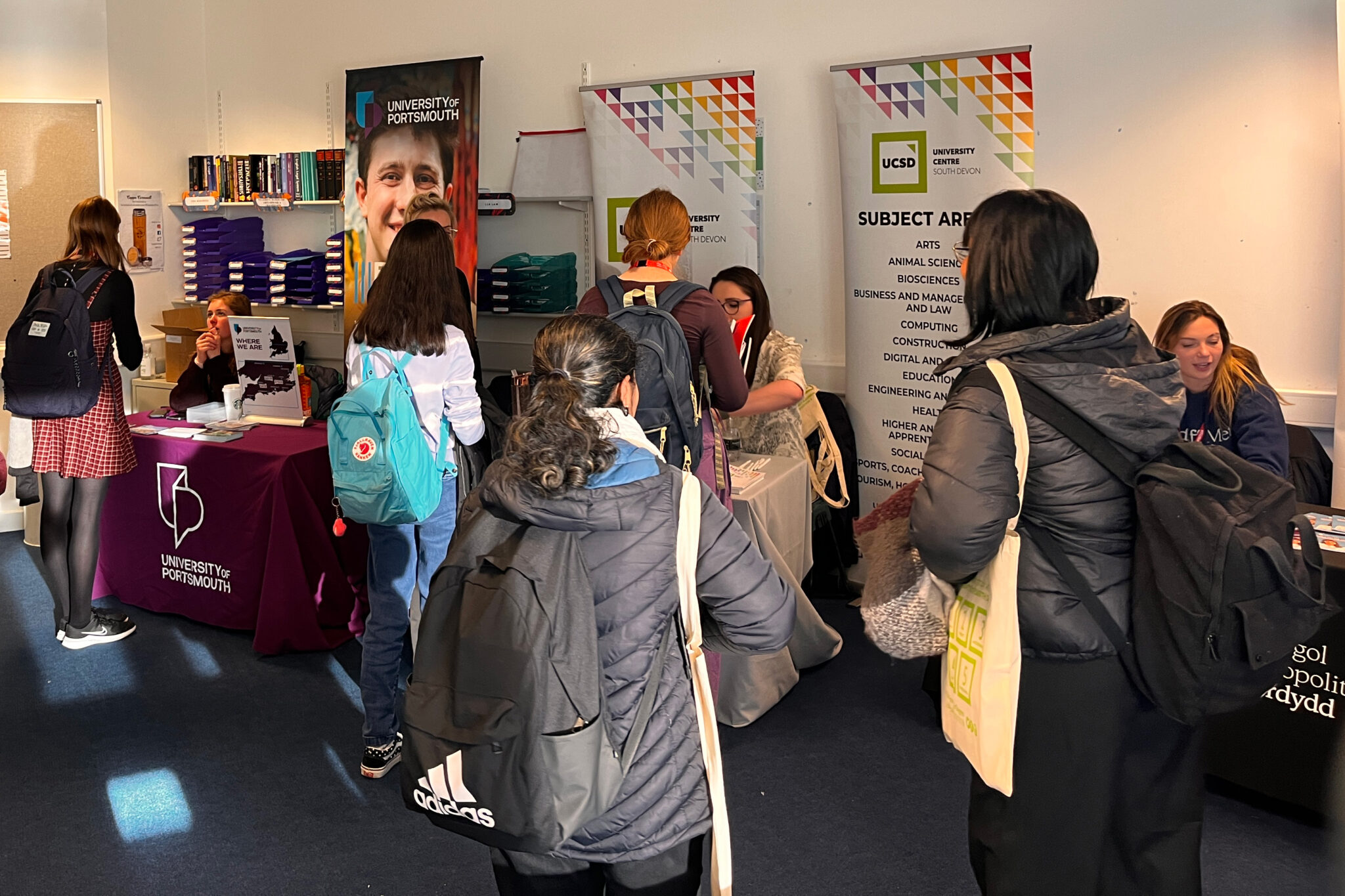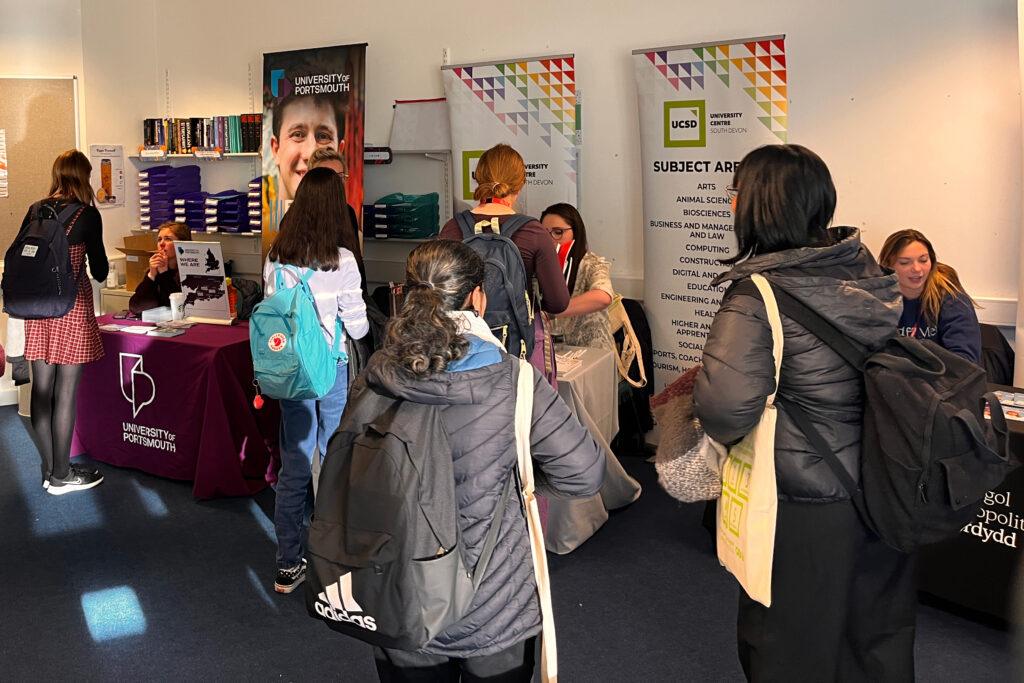 Andrew Smart, Programme Team Leader of the University Centre Truro & Penwith commented: "I am extremely pleased that we were able to make the University Centre available to host this event and we plan to continue running it in future years to ensure 16-18-year-olds in Cornwall receive the best advice and opportunities.
"It was great to see so many students from schools and colleges across the county. We were able to use two floors of the University Centre on the day and students were able to move from room-to-room discussing their options. I'm so pleased that Next Steps South West were able to put this together to help Cornwall's students."
Niki Williams from Next Steps South West, who was joined by colleagues Lindy Orchard and David Trowt to organise and lead the event said: "In previous years UCAS, the University admissions service, has run an information event in Cornwall but this year they were unable to come this far west so the nearest event was in Exeter.
"Next Steps South-West (NSSW) felt this was likely to be a challenge for many A level, T level, International Baccalaureate (IB) and BTEC Diploma students in Cornwall and so we put together an event for students from across the county. Luckily the University Centre Truro & Penwith was able to help us with a venue and support staff and despite the weather we had 45 universities attend in person with six attending virtually".
In addition to exploring stands for the many universities in attendance students also had the opportunity to attend talks from specific institutions throughout the day.
Royal Holloway, University of London exhibited at the event and said: "It was a very well-run and enjoyable day, we spoke to lots of very engaged and interested students, many of whom asked some really good questions, which was great."
IB student Mia attended the event and commented: "Everyone was really helpful, I came away with a lot more confidence about what I want to do"
Students in need of advice to support with University options are encouraged to visit the Next Steps South West website where they can access a range of support and contact options: Higher Education and You (nextstepssw.ac.uk).
Those interested in studying at the University Centre Truro & Penwith should visit truro-penwith.ac.uk/uni where they can find out more about the qualifications available, contact information and support to apply.