The University Centre's 24th Graduation ceremony recognised the achievements of students who have worked hard to obtain Higher Education qualifications. This year's ceremony saw students from 2020 join the celebrations after Covid delayed their in-person event during the pandemic.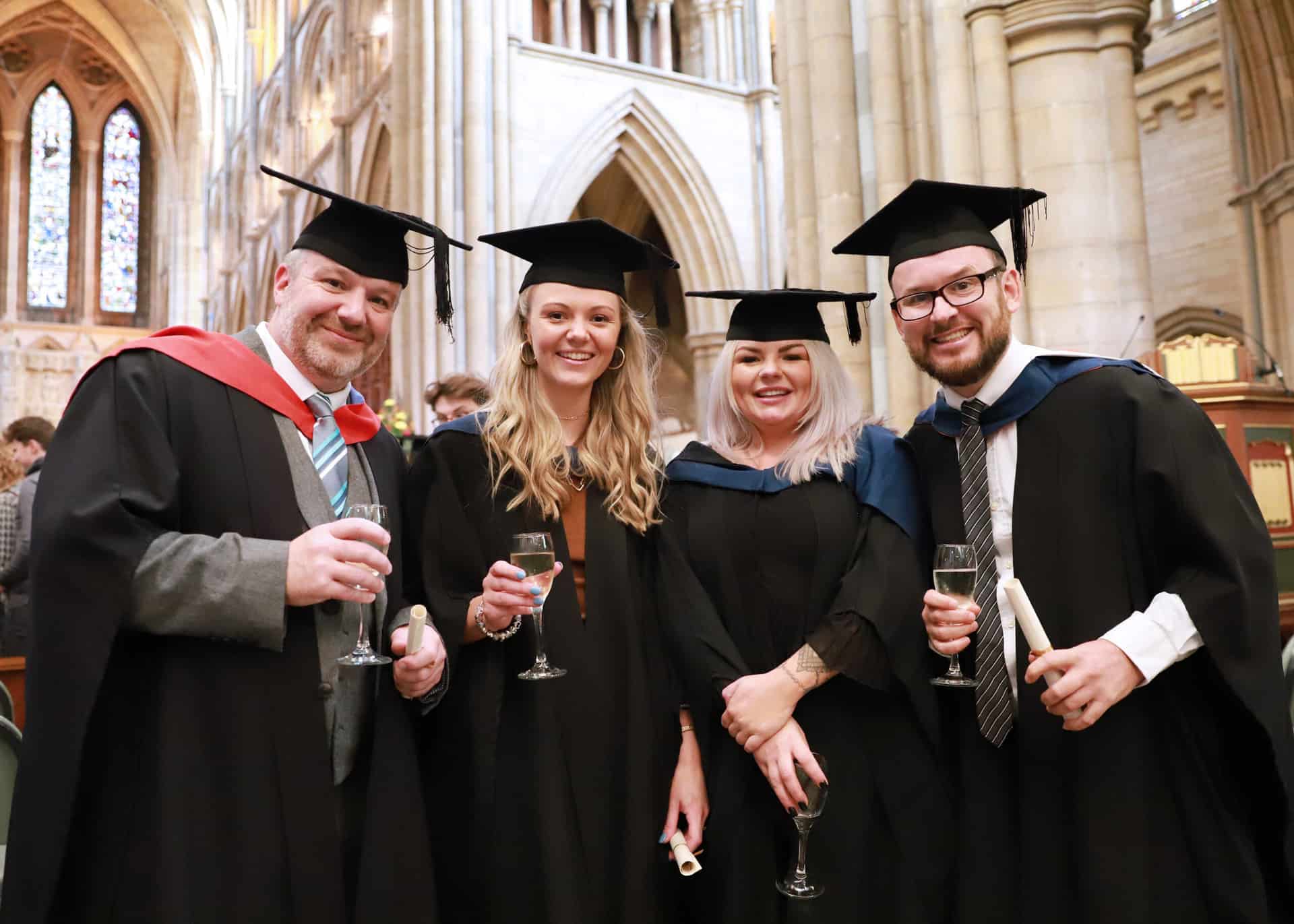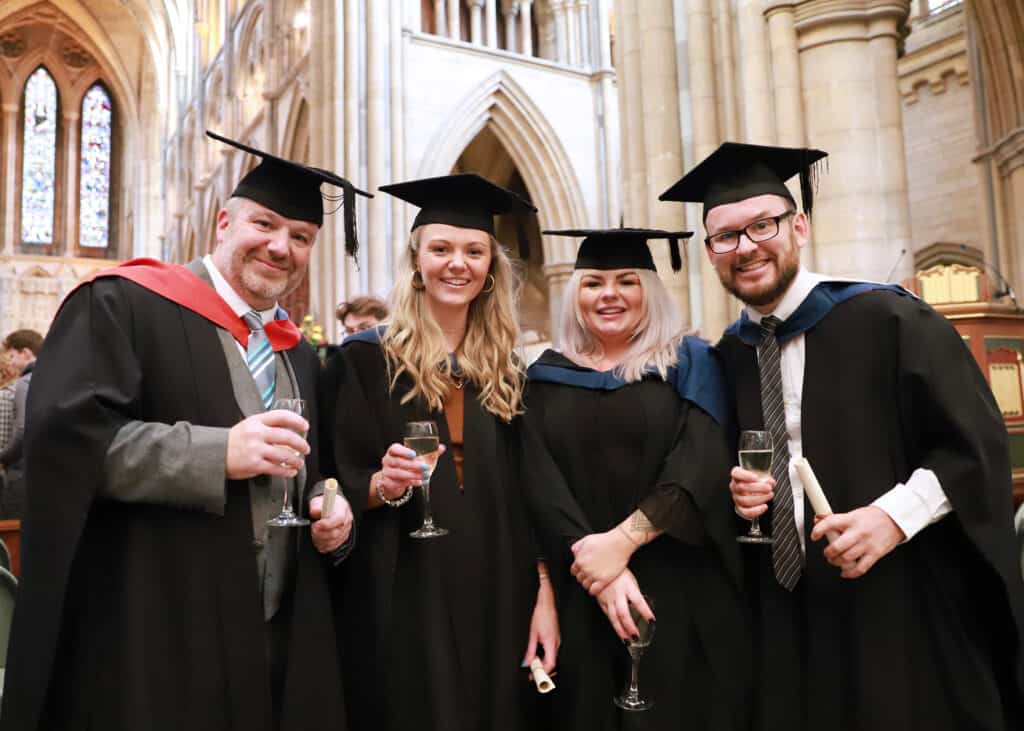 Supportive friends, family, fellow classmates, and staff were joined by special guest, Olympic swimmer and TV personality Mark Foster to give each and every one of the graduating students a celebration to remember.
After a warm welcome from the Dean of the Cathedral Simon Robinson, graduates, and guests heard from Martin Tucker, Principal at Truro and Penwith College, of which the University Centre is a part, who was thrilled to speak to the graduates about their success.
He said: "The students here today have shown a resilience beyond what we could have expected as they have continued their studies through a backdrop of a global pandemic. During these times, our graduates have continued to excel, and I want to praise them for being questioning, curious, ambitious and determined. Our mission is to educate, and education can alter people's lives."
"Current developments in our Higher Technical Qualifications will allow us to meet the emerging skills needs being identified in Cornwall, as the county established itself as leaders in renewable technology, such as offshore wind, the new space technology and in engineering. We are now training nurses here in Cornwall who can enter direct employment in the county and begin to address the shortages in our health services."
Mark Foster gave a motivating and inspiring speech to the graduates with stories of his career and his attitude towards achieving your own goals. He spoke about the hard work and determination that are involved in creating your own success and committing to what you want to achieve, and regardless of the outcome of your attempt, if you learn something, you have achieved.
Mark has appeared at five Olympic games and five Commonwealth Games and is one of the most consistently prolific swimmers in Britain. Outside of his sporting career, Mark is a patron for a multitude of charities, he is an avid fundraiser and ambassador, using his platform to raise both awareness and money for charities close to his heart. Mark has also appeared on a wide range of television shows, including Strictly Come Dancing, and has continued to be part of the BBCs Sports coverage as a commentator and analyst.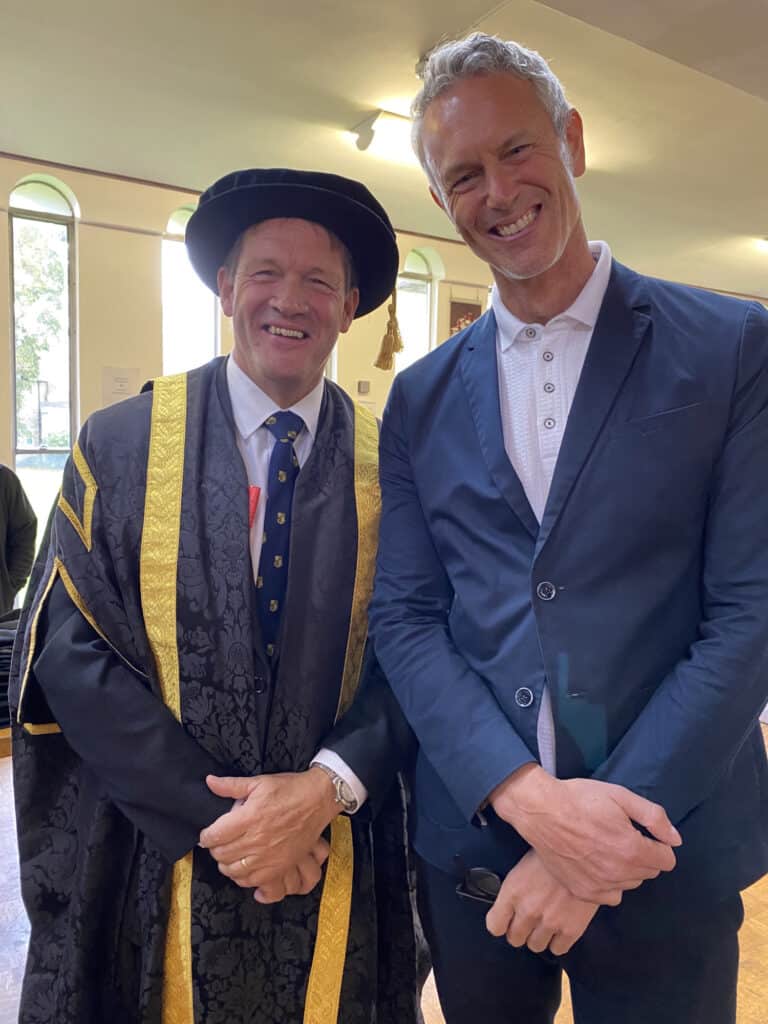 Awards were presented by Professor Archie Clements, Deputy Vice Chancellor, Research and Innovation, University of Plymouth. There were also several awards and honourable mentions including the Student Ambassador Award, Bianca Trew Cup, Education Cup, Children and Young People's Workforce cup and Principals commendations.
BA (Hons) Applied Media graduate Vanessa Leaver, who received a Principal's Commendation for academic excellence, said of the ceremony: "For me sharing this spectacular Graduation ceremony at Truro Cathedral with my family was a truly special way to celebrate the achievements of the past three years."
Individual Academic partnership awards from the University Centre's three awarding bodies, University of Plymouth, University of Greenwich and Pearson UK were also presented during the ceremony.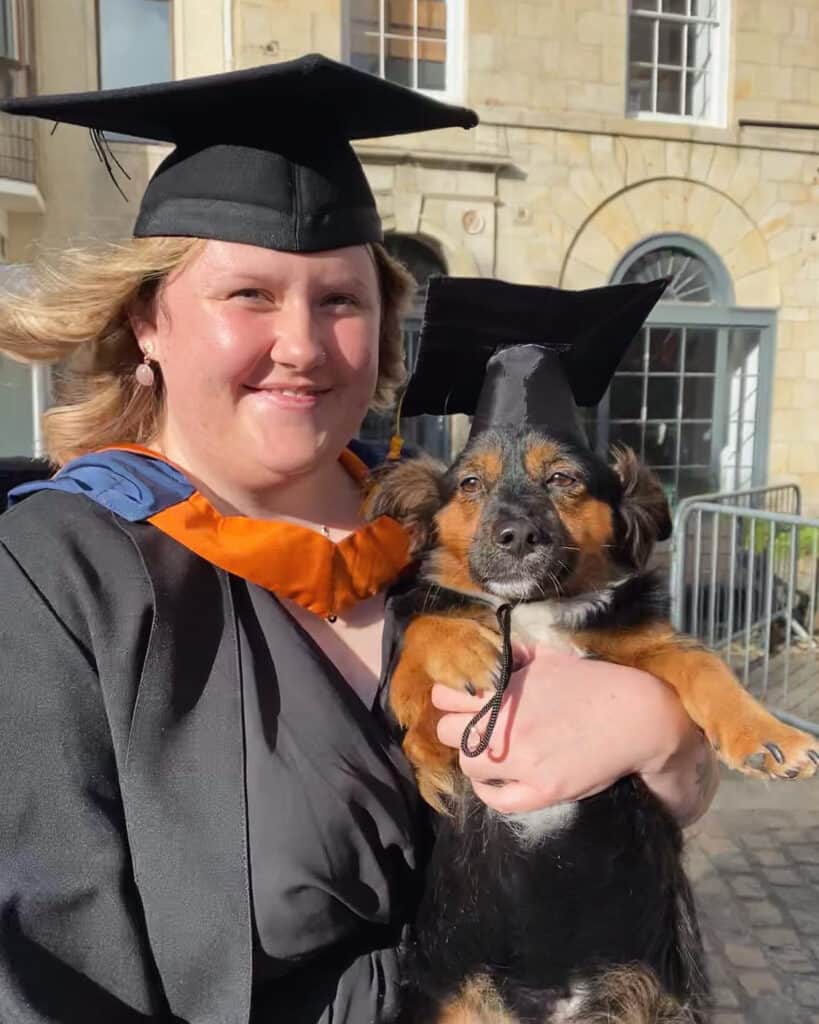 Chelsea Warne was the winner of the University of Plymouth Academic Partnership prize, presented by Mark Glasson, the Faculty Partnerships Manager at the university. Chelsea was awarded the prize for "being a model student, a pleasure to have in class, and succeeding in producing some outstanding and inspirational pieces of work in the field of mental health. Chelsea is an exceptionally kind, caring and compassionate person and is always thinking about others needs before her own. She spent a lot of her time listening and supporting her peers."
Since completing her BA (Hons) Human Behavioural Studies, Chelsea has found employment as a support worker and is applying for a traineeship to become a probation officer. Talking about her time at the University Centre, Chelsea said: "It was great to have an option that was near home, to be able to study but also have my family close by. The lecturers and staff are really supportive, nothing was too much for them".
After the final award was given and the event drew to a close, graduates departed Truro Cathedral, safe in the knowledge that their future careers are now closer than ever before.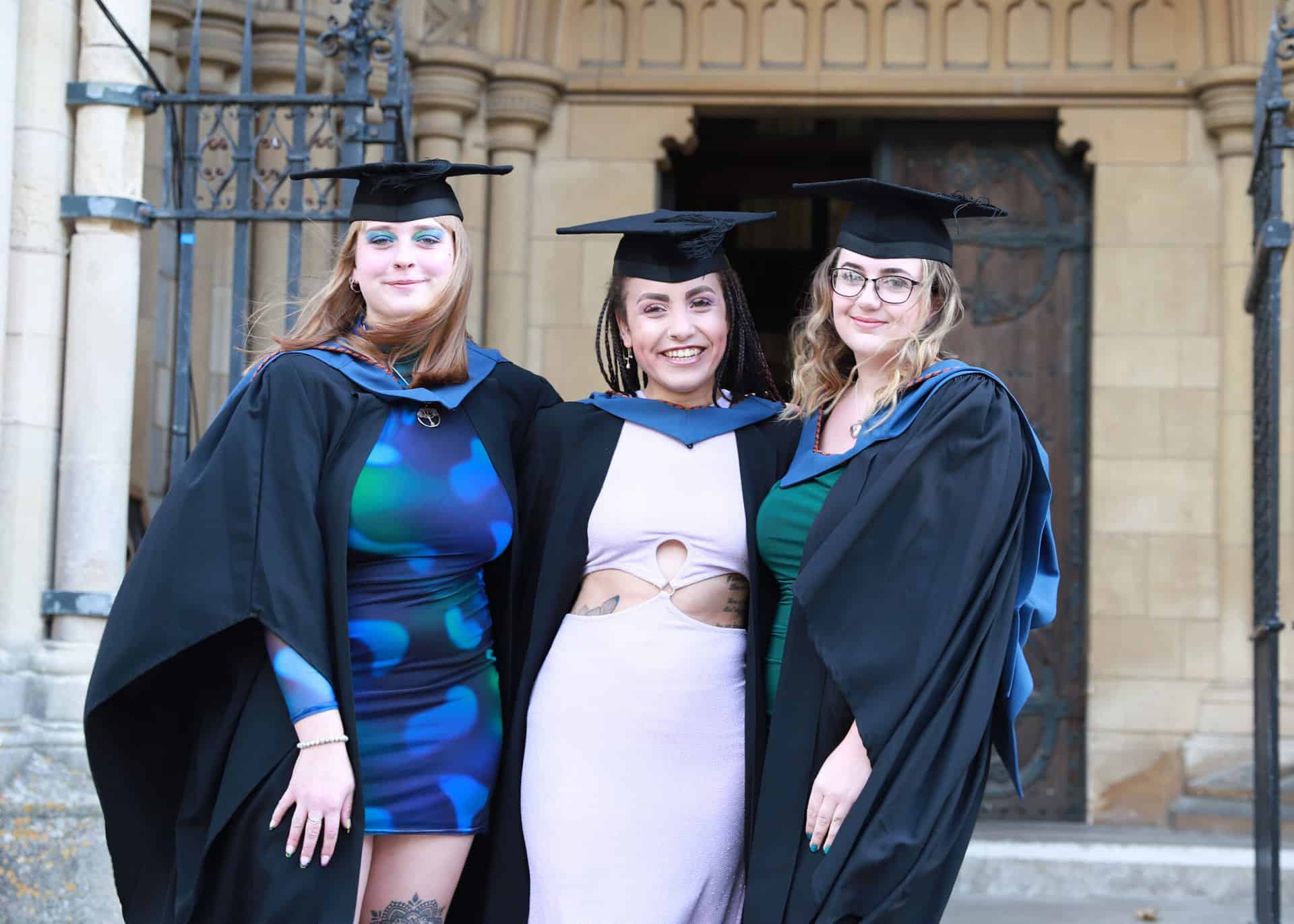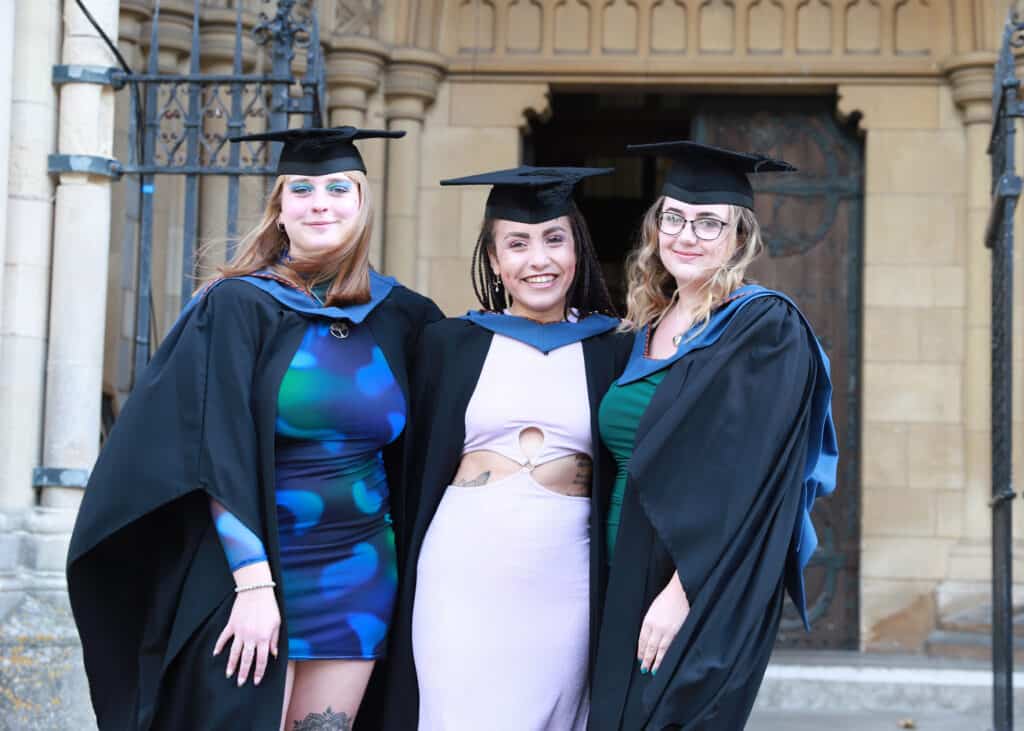 University Courses are closer than you think; with over 50 courses and higher-level Apprenticeships spanning 12 subject areas including, Engineering, Construction, Nursing and Sport, there has never been a better time to think about changing your future at the University Centre Truro and Penwith. If you've been thinking about a change in direction and are interested in a subject area, discuss your options at the Open Day on Saturday 05 November, head to www.truro-penwith.ac.uk/uni to find out more.