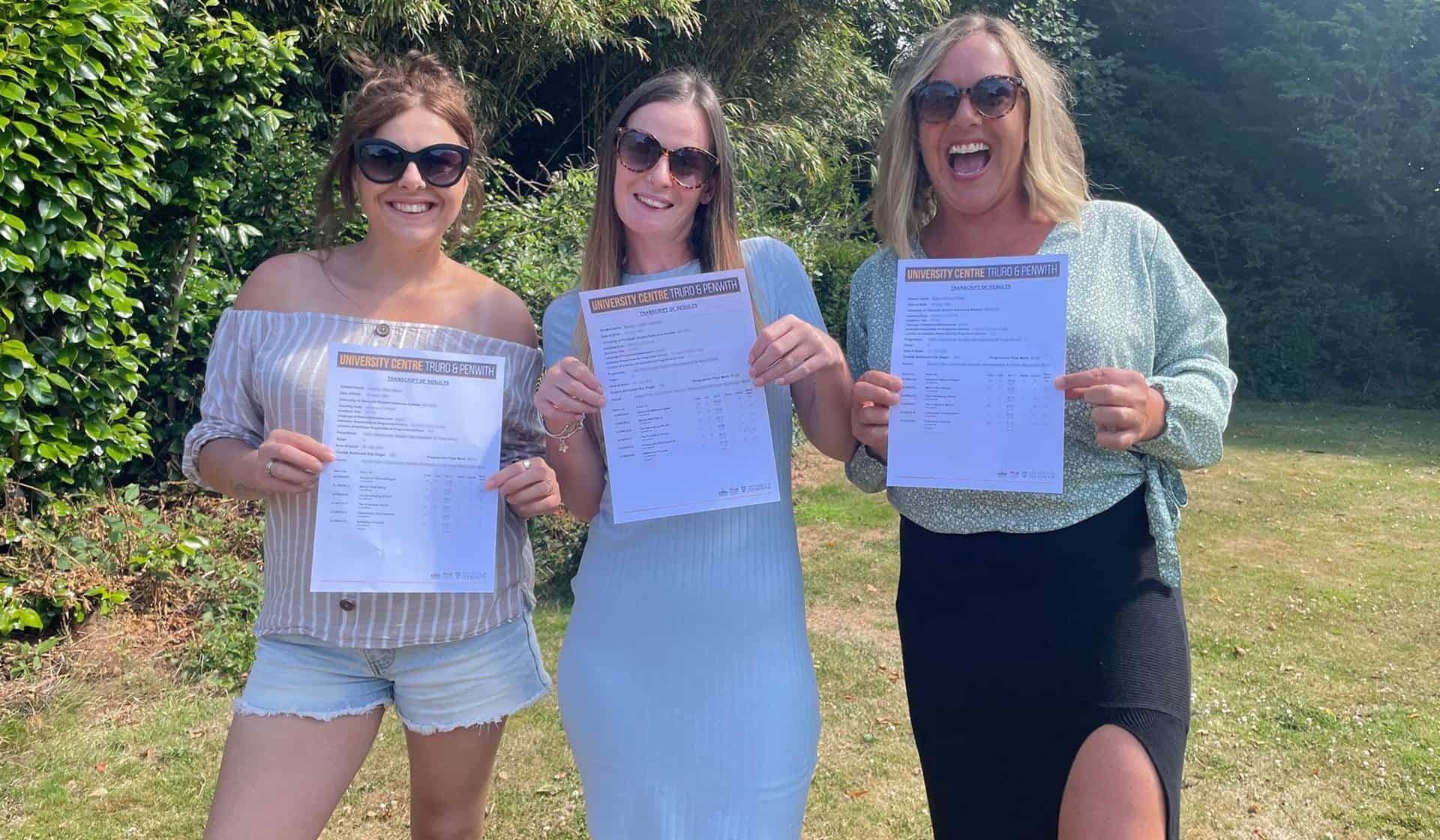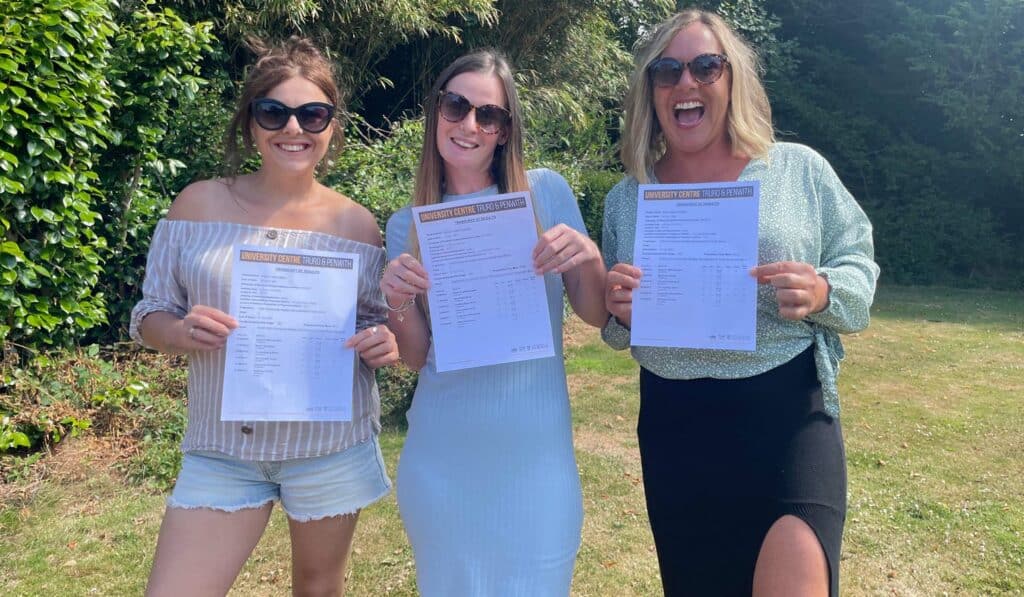 Students have praised the adaptability of learning, career routes available and the opportunity to live and learn in one of the best counties in the country and are now embarking on their careers.
Over 75% of graduating students achieved a 2:1 or First-Class Honours Degree, with over 60% of those completing Foundation Degrees achieving top Merit and Distinction grades.
Those collecting their results took part in July's National Student Survey (NSS) that rated the University Centre exceptionally highly. Student satisfaction with their course was scored at an impressive 91.8% overall, with mature learner course satisfaction at over 95%. Quality of teaching and academic support were also highlighted having been rated at 93% and 89% respectively (NSS data is available at NSS data: provider-level – Office for Students).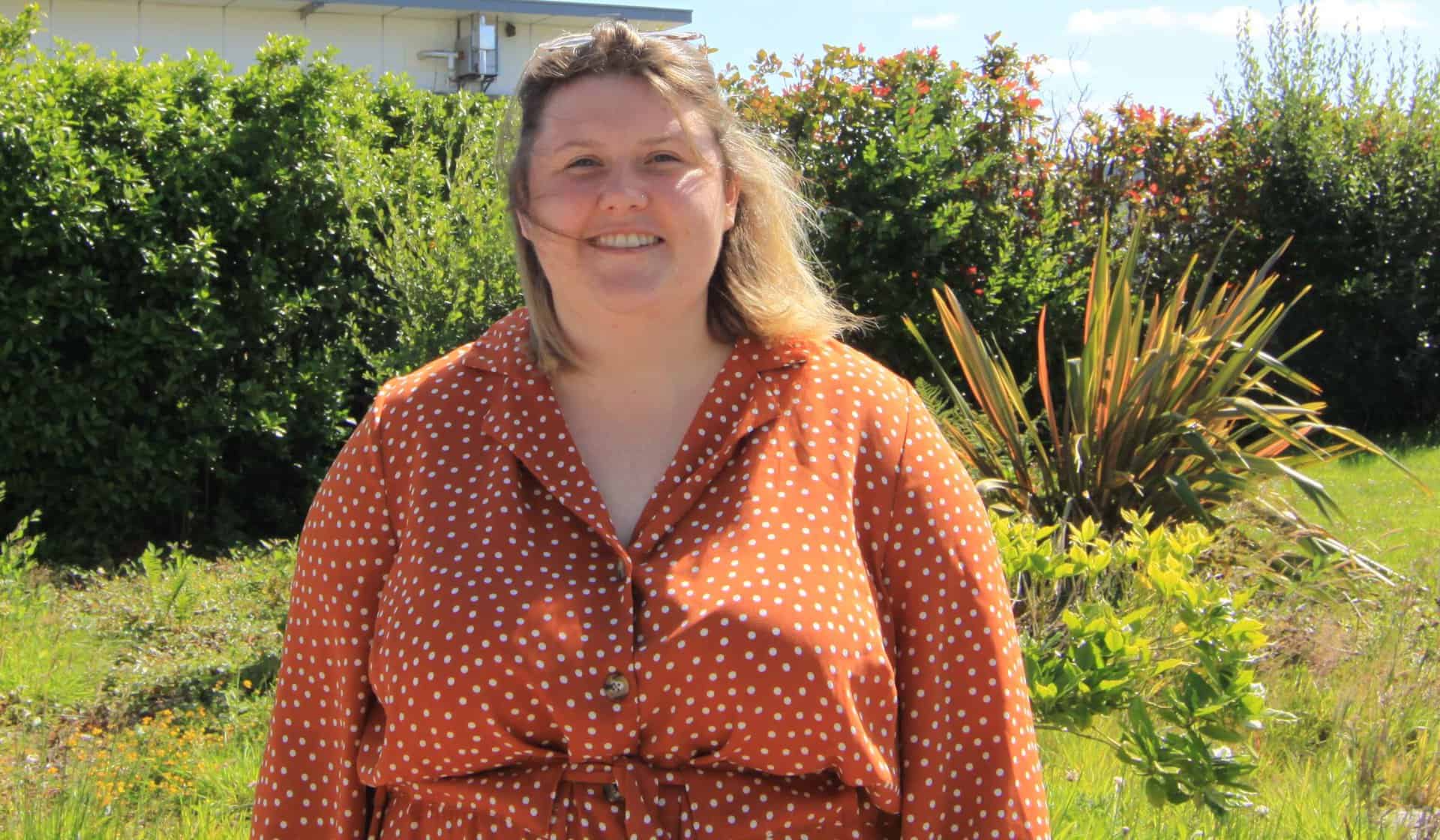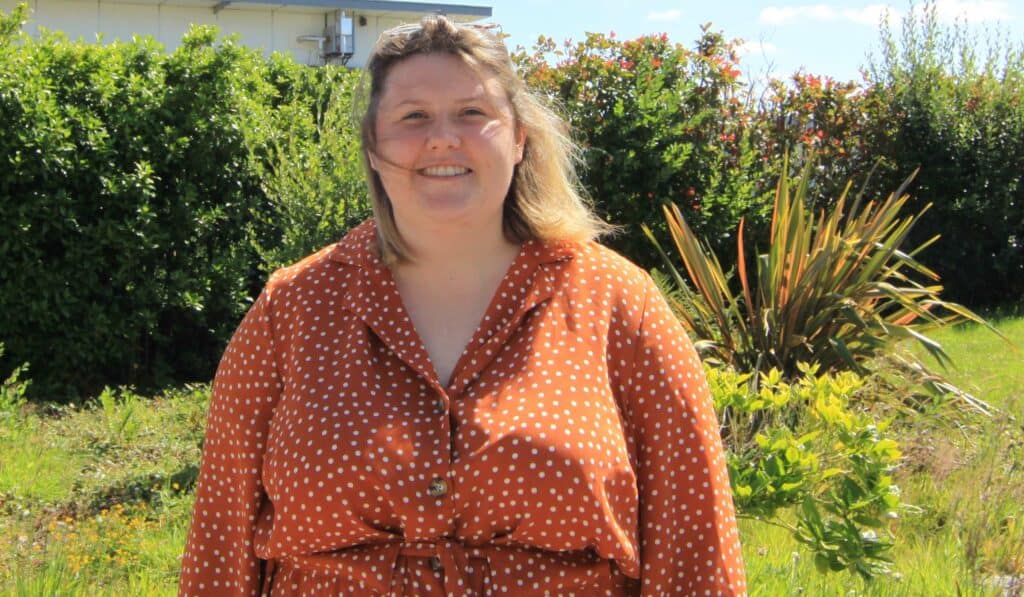 Chelsea Warne completed her BA (Hons) Human Behavioural Studies, alongside working as a Drug and Alcohol Support Worker and is using her new qualification to support her application to achieve her dream of becoming a Probation Officer.
Chelsea said: "It was nice to combine knowledge that I have learnt at work and from the course in my job. I chose to come to the University Centre as it allowed me to learn while being with my family.
"The lectures have been really supportive, nothing is too much for them. I have now applied for a Training Programme to become a Probation Officer".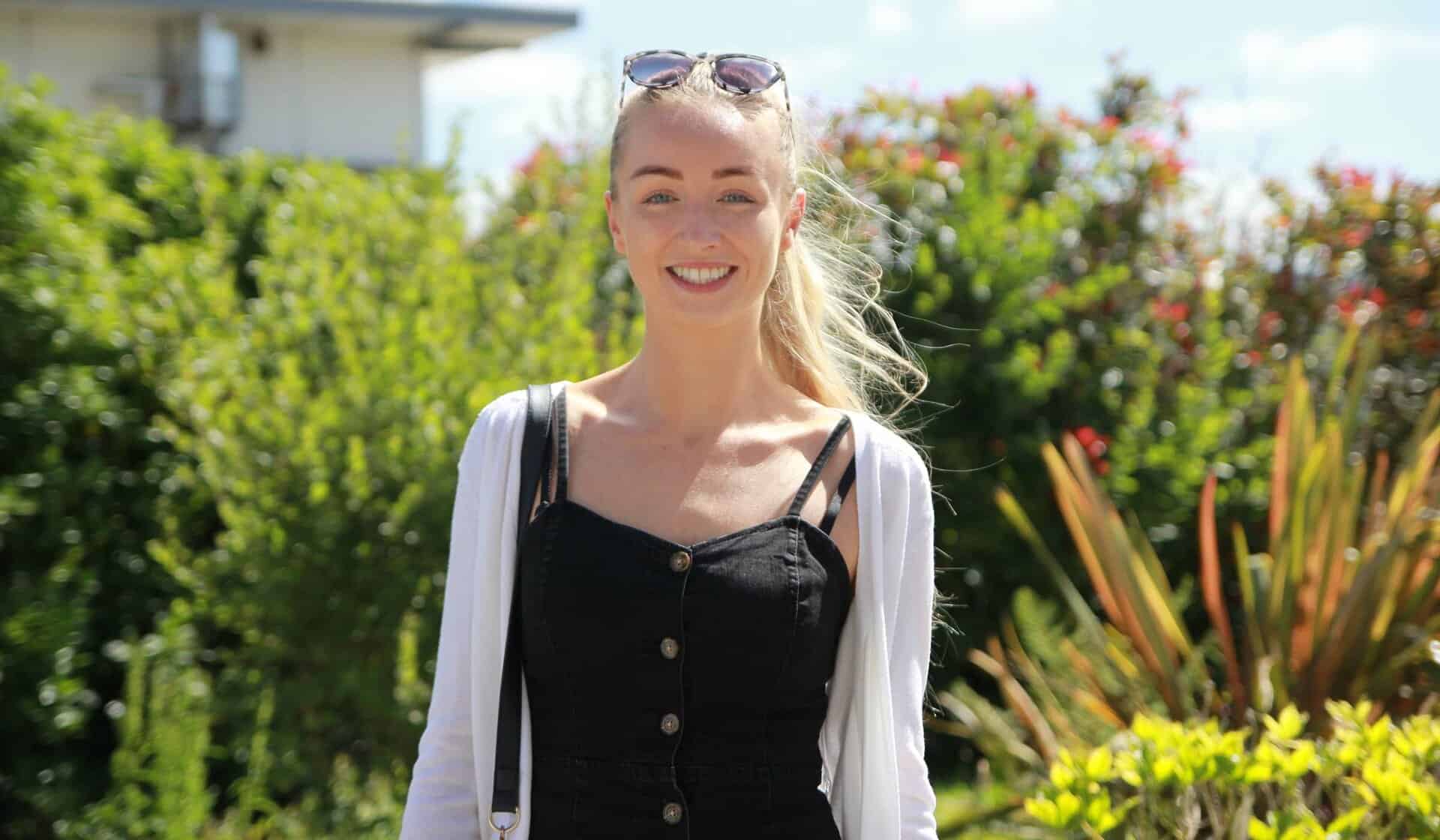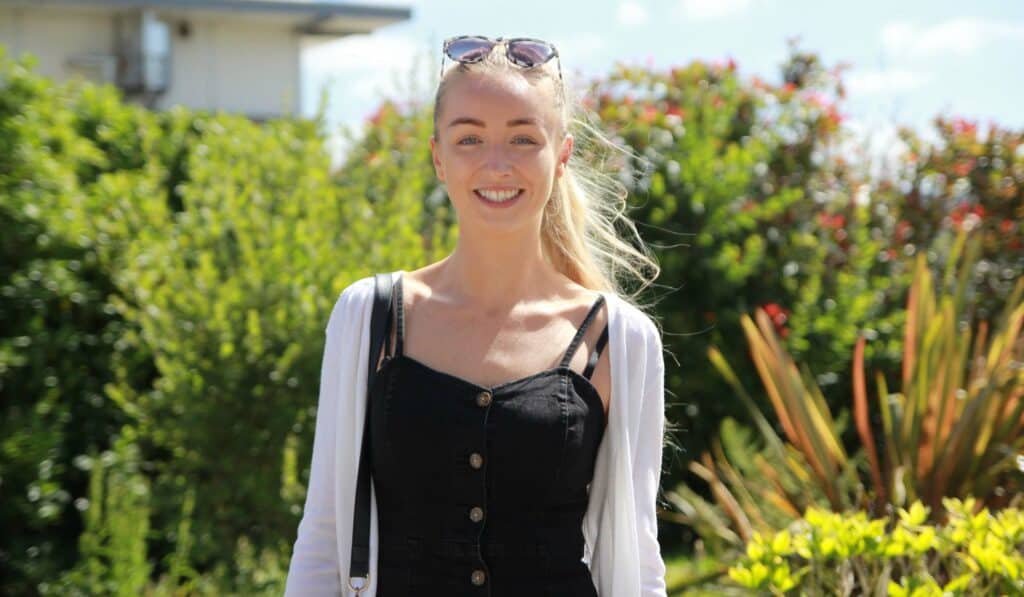 Finishing top of her course, Victoria Stowell is also celebrating her First-Class Honours Degree achieving a grade of 81 in BA (Hons) Human Behavioural Studies alongside juggling family life and being a mum to her young son.
Victoria commented: "My favourite part of the course was seeing myself grow as a student, I never would have thought I would have been capable, seeing my progression over the three years is amazing and it gives you confidence in yourself.
"The tutors and lecturers are amazing with all the help, advice and encouragement they give you, the one-to-one support is incredibly different to what you get when you go to one of the big universities. I completed an Access course in Humanities, Teaching and Law before starting my degree which really helped me to get back into education".
Many of the successful students have benefitted from outstanding facilities through the College's new Future Skills Institute, that launched what has been lauded as a 'pioneering package of training, facilities and cutting-edge courses' in July, with the new £7.3 million Valency Building at Truro College playing host to state-of-the-art facilities as part of the South West Institute of Technology.
Regardless of the courses studied students enjoy condensed and flexible timetables that allow them to work alongside their studies, support their family and enjoy a harmonious study-life balance, while smaller class sizes aid learning and offer more time for one-to-one support.
Dr Andrew Smart, Programme Team Leader at the University Centre Truro & Penwith commented: "I'd like to congratulate each and every student on their hard work. We pride ourselves on offering learners a quality, local education while maintaining a small and friendly environment. The outcome of the recent National Student Survey is incredibly pleasing and is evidence of our commitment to support our students to succeed.
"Every member of staff throughout the College from lecturers to support staff recognise the importance of each individual and also deserve our congratulations for the guidance they have offered to support students achieving their results and the best possible start to their careers in Cornwall".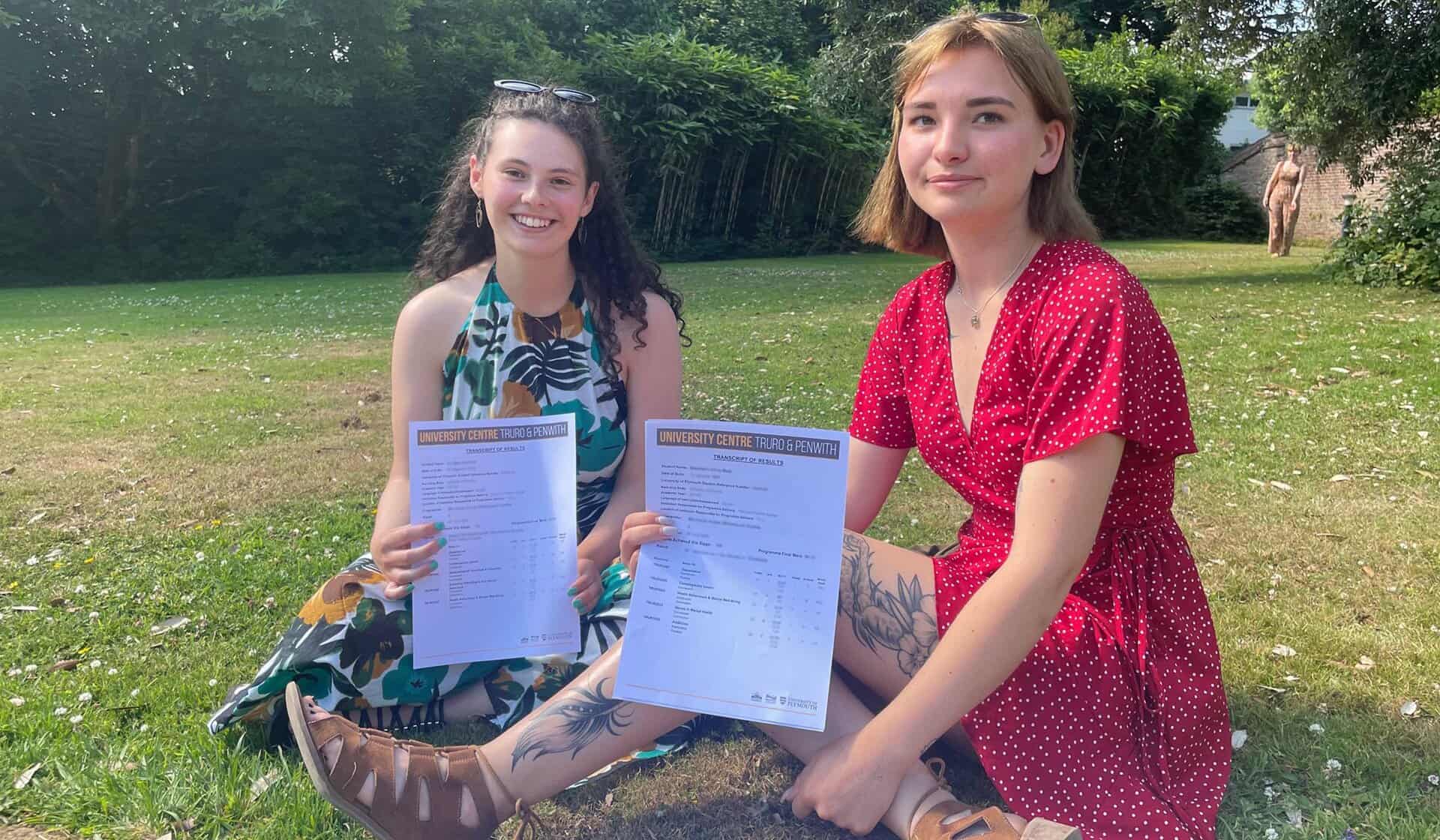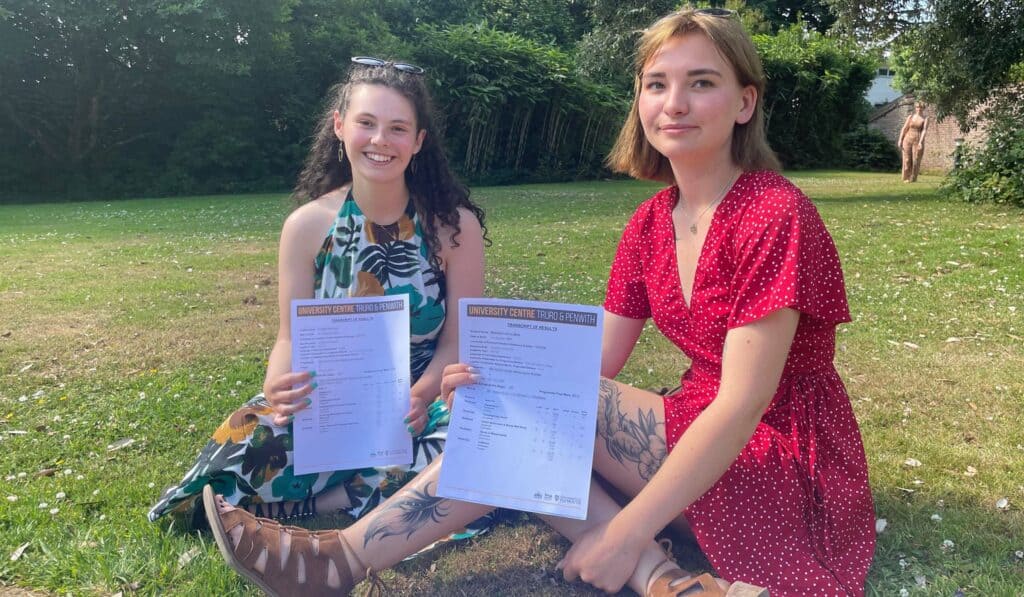 Find your future with the University Centre Truro & Penwith
Offering a range of University courses from BA and BSc Honours Degrees to Foundation Degrees, Higher National Diplomas, Higher National Certificates and Access courses, the University Centre Truro and Penwith offers a route into University level education for everyone. Specialist subjects include Nursing, Engineering, Business & Law, Sport & Health, Silversmithing & Jewellery, Archaeology and many more. To discover the full range of courses visit; www.truro-penwith.ac.uk/uni.
September 2022 will see the University Centre broaden the horizons of local study even further with the addition of a brand-new LLB (Hons) top-up course that allows students completing one of it's Law Foundation Degrees to continue their studies for a third year and achieve a full Law Degree in Cornwall.
The University Centre's career driven learning options also benefit from the College's recently launched Future Skills Institute, developing training in collaboration with employers and in line with the local skills strategies of the Cornwall and Isles of Scilly LEP, Cornwall Council and Cornwall Chamber of Commerce.
Students have access to a host of state-of-the-art facilities through the new £7.3 million Valency Building at Truro College, with a £6.3 million Health and Skills Centre due to open in Bodmin in 2023 as well as continued facilities developments at the Penwith campus.
The new facilities have already seen the College launch its new University level Space Engineering Technician Apprenticeship alongside a suite of Nursing qualifications from Level 3 – 6 to support the frontline of Cornwall's NHS and provide local access to quality careers in the sector.
For September 2022 the University Centre has announced it will once again offer a £1,000 non-means tested 'Technical Bursary' to students studying selected Science, Technology, Engineering and Maths (STEM) courses.
Those interested in studying at the University Centre Truro & Penwith are encouraged to contact HEenquiry@truro-penwith.ac.uk or attend a College Open Event for help and advice; www.truro-penwith.ac.uk/events.