Do you enjoy drawing, would you like to explore a broad range of materials and processes, improve your skills and knowledge, work creatively, see and understand the world in a different way? This course develops your skills and thinking, either as a personally enriching interest or as a progression towards a career within the creative industries. This course offers a range of varied and exciting workshops, to develop skills and knowledge that is fundamental to the world of art and design. The course gradually builds around personal interests, to develop your creativity.
Stunning creative environment
Wide range of resources
Small class sizes
Specialist lecturers
Work experience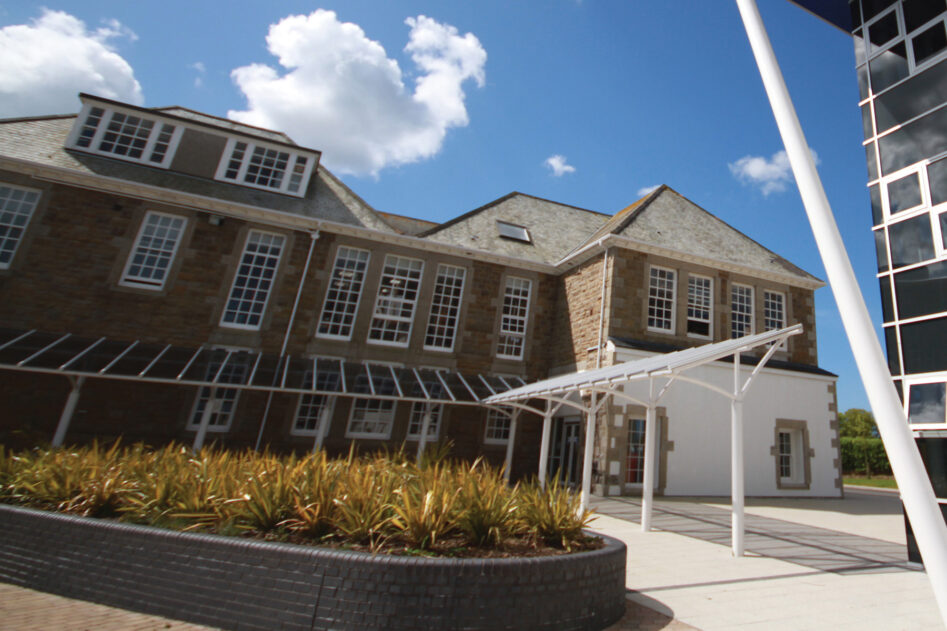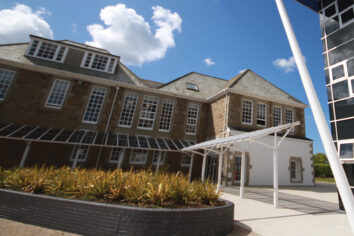 This course aims to expand your knowledge and skills in Fine Art. The subject's main aim is to communicate ideas in an exciting visual form while exploring drawing, painting, mixed media and printmaking. All in a stunning setting in the dedicated Art and Design building at Penwith.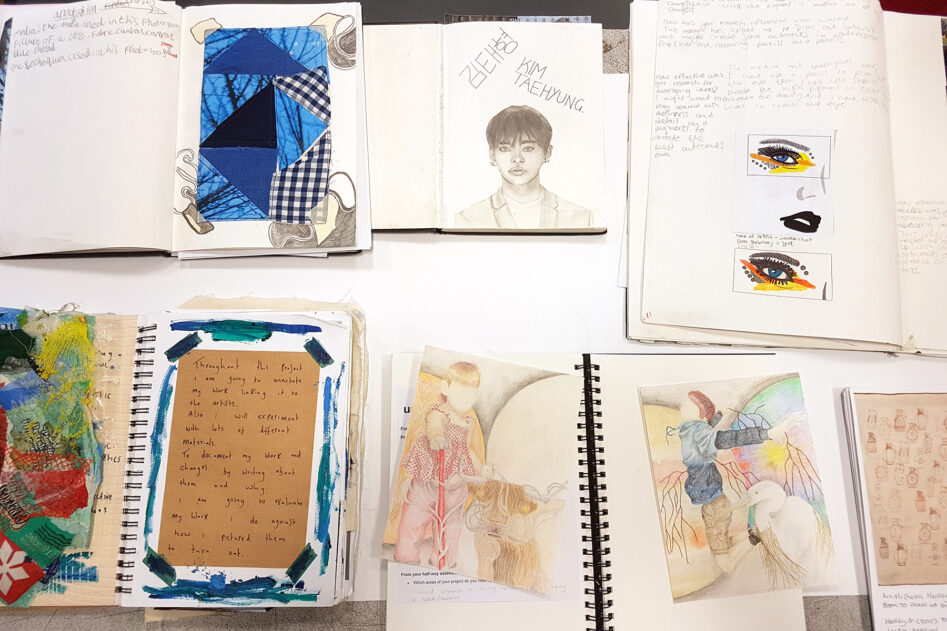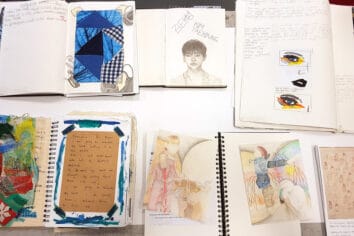 Friendly and Knowledgeable Staff
The art and design team are friendly, supportive, ambitious and hardworking. Achievement relies on your attendance, punctuality and commitment to learning, both independently and within lectures.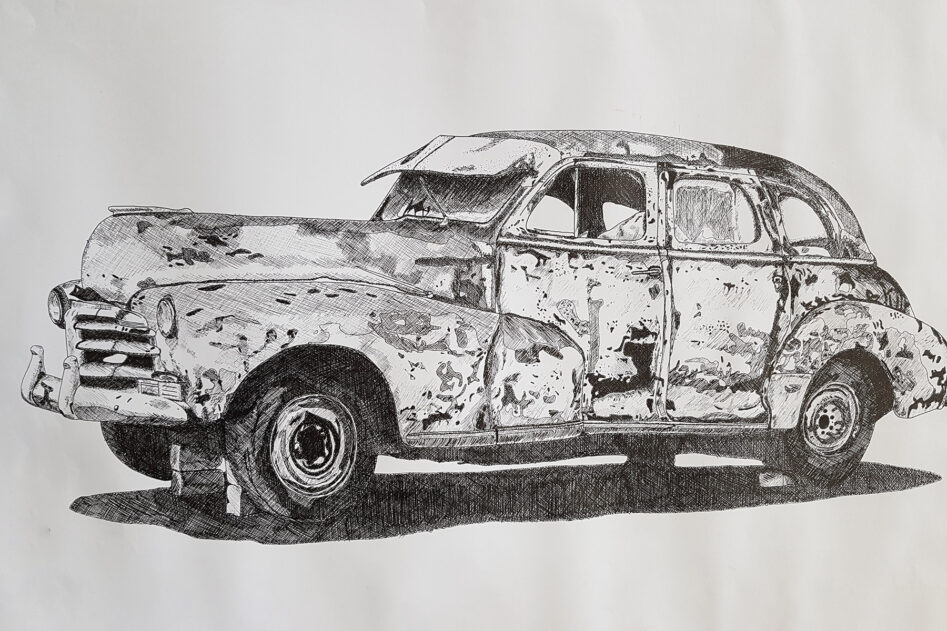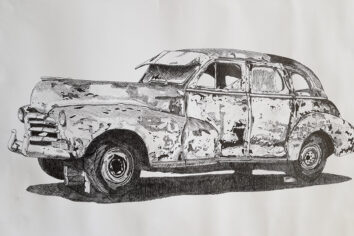 The course is structured to encourage personal confidence and develop a broader range of preferences and interests. As the course develops you will be given the opportunity to explore a range of personal ideas communicating them through the imagery and artefacts you create.
WHAT WILL I LEARN?
Year 1: Begins with observation, with workshops on a range of two-dimensional approaches including tone, mark making, ink & mixed media, colour theory, painting and printmaking. You will investigate artists ideas through their imagery and techniques, developing an ability to analyse your own and others work.
Year 2: You build upon your first year of learning through a personally negotiated coursework project and an exam project. Experimental workshops at the start of the year encourage you to take risks and work in new ways. There is a written element in the second year, strengthening your analytical skills through discussion and written work, preparing you well for Higher Education.
WHERE WILL IT TAKE ME?
After studying Fine Art at Penwith College you will have developed your personal style and have built a diverse portfolio of work.
Progression can include a broad range of art and design fields, with varied careers, dependent on the other subjects you study, including art therapist, architect, interior designer, teacher, art gallery curator, fine artist, textile designer, graphic designer and illustrator.
Fine Art is highly valued by many universities as a 'Classical' subject, allowing progression onto any specialism within Art and Design education. Students can also progress to foundation year degree courses to further develop their creative skills and training.
Read More
ASSESSMENT ARRANGEMENTS  
Component 1: Personal Investigation 
Internally Assessed
60% of A Level
The Personal Investigation consists of a major in-depth, practical, critical, and theoretical investigative project/theme-based portfolio. Learners will be required to carry out an extended critical and contextual analysis (1000-word minimum requirement).
Component 2: Externally Set Assignment 
Internally Assessed
40% of A Level
Learners will be required to independently develop a personal response to one of a varied range of stimuli. Learners will develop their response during a preparatory study period culminating in a 15-hour sustained focus study.
ENTRY REQUIREMENTS       
In addition to general A Level entry requirements a keen interest in drawing to develop your creativity, as a design stimulus and as a means of gathering creative ideas and making them visible is absolutely essential.
INFORMATION & SUPPORT
Independent practice will be supported through PowerPoints, worksheets and other guides available through our Moodle course. We also provide further support through focused boards on Pinterest. College trips to visit museums and galleries will be offered and we encourage our students to visit galleries both locally and nationally to support their work.
Do you have a question that we haven't answered so far? Talk to our admissions team. We're here Monday-Friday 8.30am-4.30pm.