The Access course is a 1-year course run over 3 days per week. It is for adults wanting to gain an academic qualification so as to gain access to University. It provides you with a qualification that leads you into your chosen career in the Health and Social Care sector. In previous years students have gained places to train as nurses, teachers, midwives, paramedics, operating department practitioners, occupational therapists and in other health care professions.
This course also provides learners with a step-up to Higher Education by giving them the necessary grounding and qualifications for progression to University Courses.
Small Class Sizes
Supportive environment
Clear career guidance
Excellent progression
Study skills embedded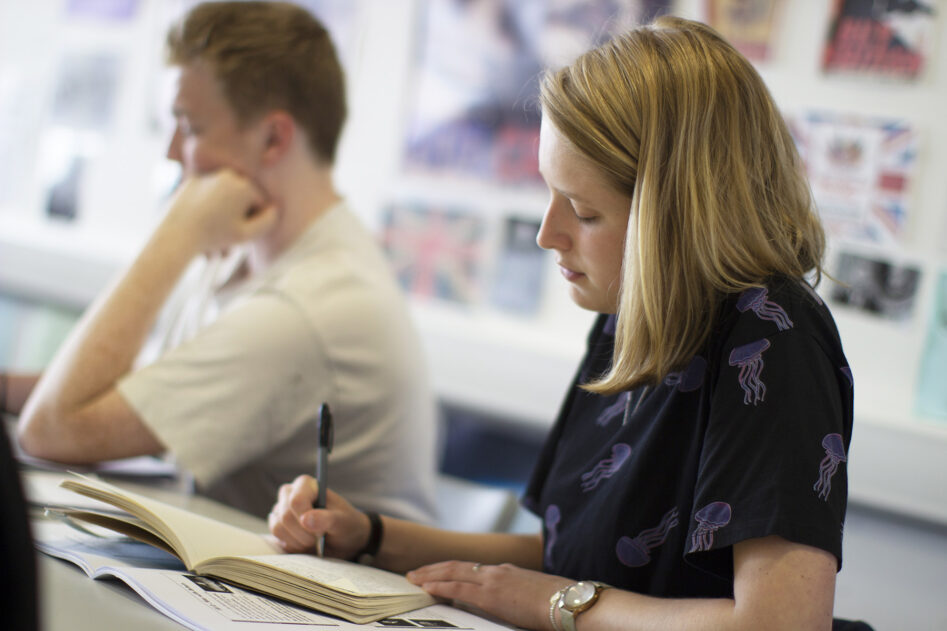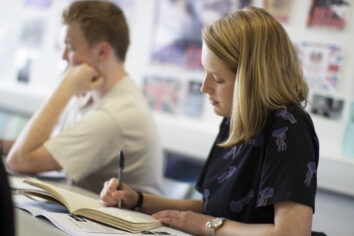 This route provides excellent study skills in specific subject areas, giving people the confidence to succeed.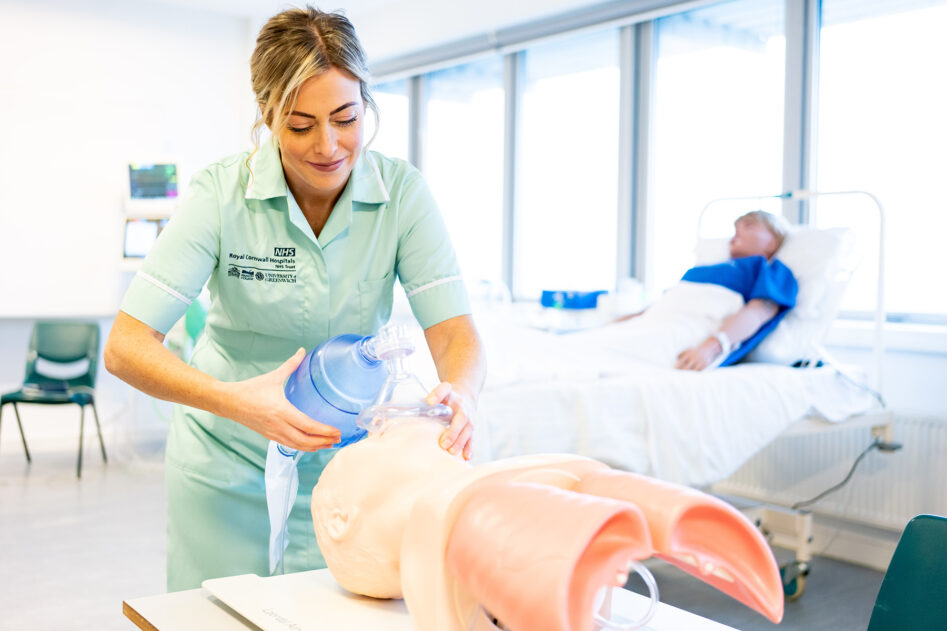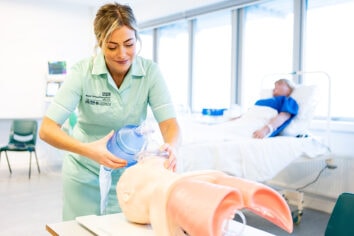 Students progress to a wide range of universities near and far, and the vast majority of our students are accepted at their first choice of university.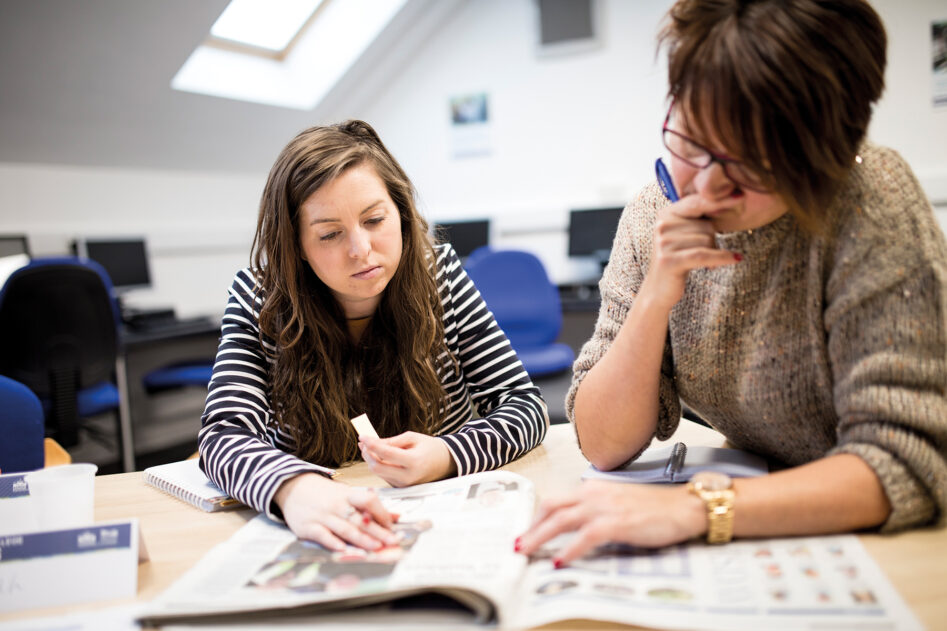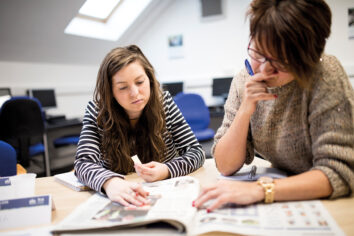 Experienced Specialist Tutors
You will be taught by staff with extensive experience who will advance your knowledge and skills to meet the expectations of higher education.
What Will I Learn?
Students study three core subjects, which are Human Biology, Psychology and Sociology. Together these form the 45 academic subject credits, which can be graded at Pass, Merit or Distinction. In addition to the core subjects learners will also undertake 15 credits in Study Skills. This will help you to develop your written skills, which is particularly important if you have not studied for a number of years. The units are designed to give students the full confidence they will need for Higher Education. Skills developed include: exam preparation and performance, essay writing, referencing, presenting information to peers, how to apply to university, time management, etc.
This course has a varied curriculum and encompasses a wide range of subjects. You will cover the following content:
Human Biology:
The Structure and Function of Cells
Heart and Circulation
Homeostasis
Muscular-skeletal System
Human Nutrition
Human Reproduction
Ventilation, Respiration and Energy
Nervous System
Psychology:
Exploring Perspectives in Psychology
Social Psychology
Health Psychology
Stress and Wellbeing
Sociology:
Key Perspectives in Sociology
Sociology of Health
Sociology of the Family
Identity and Society
Read More
Where Will It Take Me?
The Access to Higher Education programme is designed to give students the necessary grounding to progress on to Higher Education courses. The majority of British Universities will accept Access to Higher Education courses as an alternative to A Levels and other more traditional routes. In previous years students have gained places to train as nurses, teachers, midwives, paramedics, operating department practitioners, occupational therapists and in other health care professions.
Assessment Arrangements
Assessment is continuous throughout the course and consists of essays, reports, presentations and other written assignments. You will also be required to sit an examination as part of the course requirements; this will help you to prepare for university level study.
You will have a personal tutor who will support you throughout the course and assist you in completing the university admissions (UCAS) process. Furthermore, your Study Skills lecturer will assist you in developing the necessary academic skills and attributes for study at university level.
Entry Requirements
We recommend that you have GCSE Maths and English at a min of Grade C/4 to complete Access. However, it may be possible to complete one alongside, but this would be considered on a case by case basis. This would have to be done as an evening class.
For further information about GCSE Maths or English, please contact Nanette Wherry (Part-time adult education coordinator): nanettew@truro-penwith.ac.uk. It is also advisable to check the GCSE requirements for the higher education course you wish to complete following the Access course as they may have different stipulations.
Information & Support
We encourage all students to read widely and conduct their own research into their future career and into all subjects covered on the course. Our library staff can help you with all aspects of this. We have excellent teaching staff who are here to support you to success on this course. Our study skills team can offer additional 1:1 support sessions to ensure your academic progress. Our student services team can help you with all things outside of your coursework including childcare, transport, financial advice and counselling.
Awarding Body: CAVA
Meet the staff, tour the campus and find out about life as a student at one of the best colleges in the country.
What you could earn
Medical Practitioners
Ophthalmic Opticians
Paramedics
Dental Practitioners
Nurses
Physiotherapists
Therapy Professionals
Medical Radiographers
Annual openings in Cornwall
257
Annual openings in Cornwall
9
Annual openings in Cornwall
12
Annual openings in Cornwall
14
Annual openings in Cornwall
678
Annual openings in Cornwall
40
Annual openings in Cornwall
8
Annual openings in Cornwall
27