The Level 3 Apprenticeship is designed to enable students to gain a formal qualification at College whilst working. This Apprenticeship will suit individuals who are continuing a role as a site carpenter within a construction environment, offering a practical approach and a solid platform for further progression. An advanced site carpenter will normally work on a building site or in domestic and commercial premises, preparing and installing complex and often bespoke building components such as high-quality doors, shaped linings, staircases with turns, complex wall and floor units, erecting bespoke structural carpentry (inclined roofs and joists) and erecting complex roof structures (e.g. inclined roofs with hips, valleys and dormers).
Pathway to HE
Supervisory Skills
Bespoke Solutions
Outstanding Facilities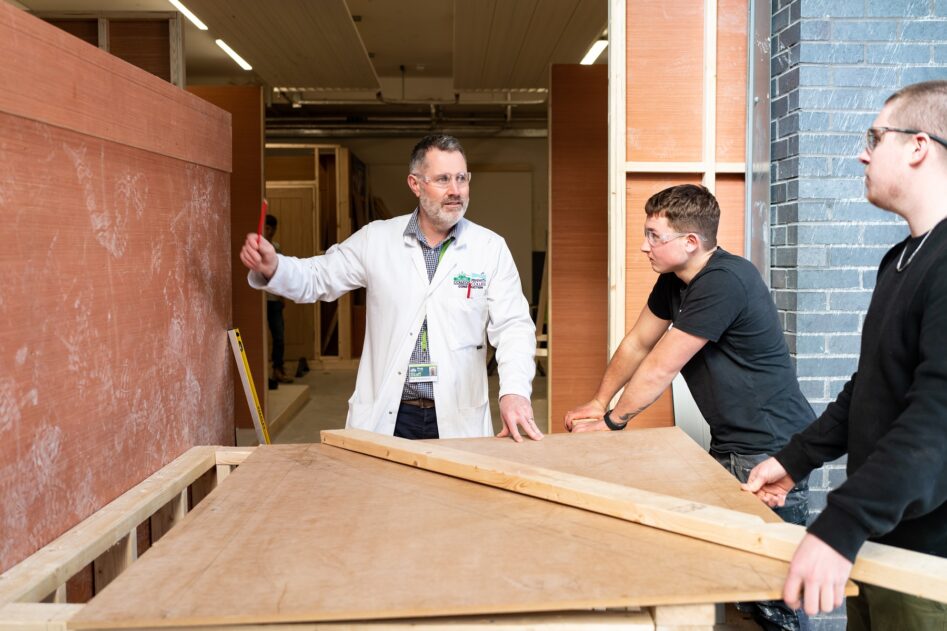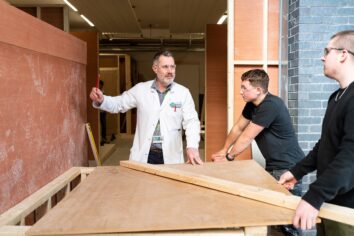 Learn from sector experts
You will be taught by staff with extensive experience who will advance your knowledge and skills to meet the expectations of the construction industry.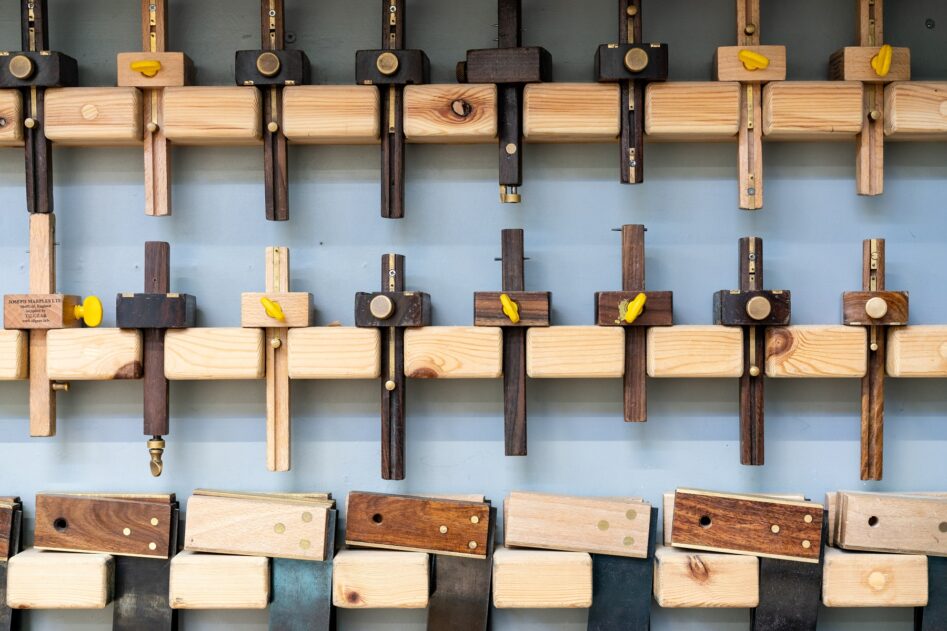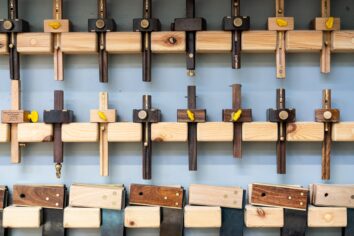 Enjoy professional environments
Enjoy workshops that replicate the world of work within industry, kitted out with tools and materials which meet those used on site.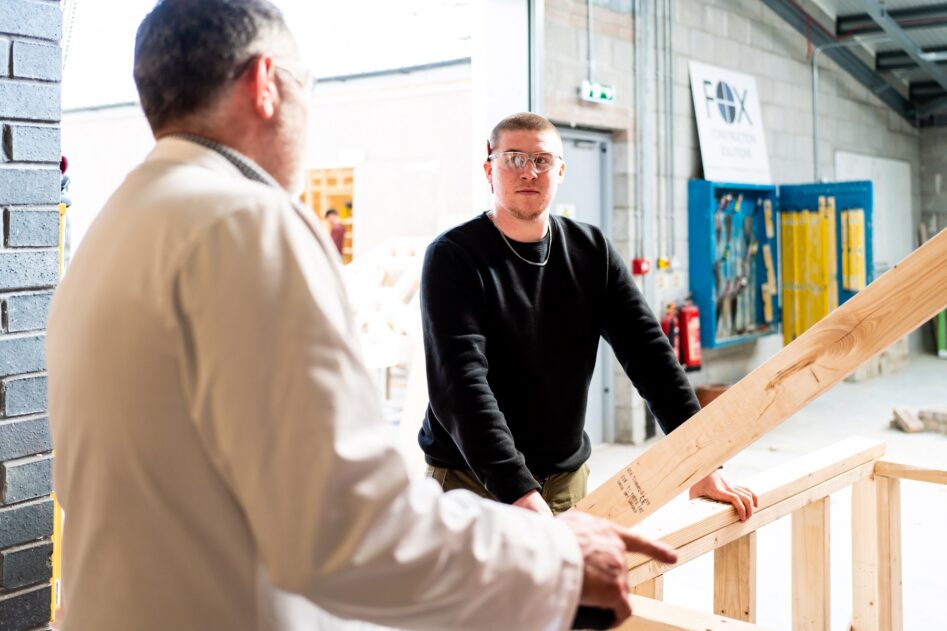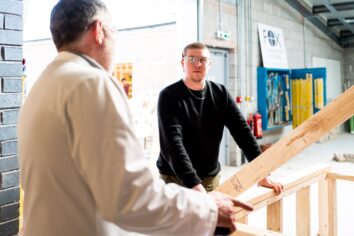 Develop skills in line with industry needs
Learn skills that are required in industry, enhancing not only your knowledge and practical ability but also your future employability.
What Will I Learn?
The programme is broken down into modules of delivery which are covered within industry with your employer and during your time at College. The curriculum is divided into a few categories. An example of what you will be covering is detailed below:
Knowledge
How to access data needed to plan and execute work tasks accurately, including an understanding of Building Information Modelling (BIM) and its impact on construction projects.
The technical principles of advanced site carpentry, such as effective and appropriate installation.
How to carry out advanced calculations and work out cutting angles for complex carpentry work such as using a roofing square to calculate roofing components and using a sliding bevel to mark out splayed joints.
How to form complex joints associated with advanced site carpentry work, such as splayed and compound angles.
Skills
Utilise a range of advanced trade skills which allow them to carry out complex carpentry work to highly skilled standards and tolerances, to include measuring, marking out, fitting, cutting, splicing, finishing, positioning and securing.
Install complex and non-standard doors and window frames, shaped door and hatch linings, partitions with openings and changes of direction and staircases with turns.
Install accessible service encasements, bespoke wall/floor units and fitments, panelling and stair components (e.g. balustrades, handrails and spindles with turns).
Read More
Where Will It Take Me?
This qualification will allow you to progress on to employment, enhancing the skills and knowledge that you have gained at Level 3, or to progress on to a Higher-Level Apprenticeship or a HNC/HND in Construction. This course will also suit existing site carpenters, allowing them to enhance their career prospects and progress onto further study.
Entry Requirements
For entry to this programme, you will need a Level 2 Carpentry qualification (or equivalent) and you will need either a Level 2 in Functional Skills or a Grade 3 in English and Maths GCSE. You must have a keen interest in construction and a good work ethic. You must be able to work alone and as part of a team and demonstrate commitment to the course.
Assessment Arrangements
The employer, in consultation with the training provider, will make the judgement as to whether the Apprentice is ready for end-point assessment through the achievement of the following: Level 3 National Vocational Qualification (NVQ) in Site Carpentry and a recognised Level 2 English and Mathematics qualification. On conclusion that the assessment gateway requirements have been achieved, you will be able to proceed to the end-point assessment stage of the Apprenticeship. It is expected that you will complete the assessment gateway requirements within three months of your planned Apprenticeship completion.
Your end-point assessment will consist of the following measures of knowledge and competence:
Knowledge Test
Practical Assessment
Additional Information
We provide all of the tools and materials for the course, however you will be responsible for your own PPE and will be required to come equipped with a pair of steel toe capped boots and a pair of safety glasses.
Awarding Body: City and Guilds
Do you have a question that we haven't answered so far? Talk to our admissions team. We're here Monday-Friday 8.30am-4.30pm.
What you could earn
Quantity Surveyors
Chartered Surveyors
Architects
Chartered Architectural Technologists
Production Managers and Directors in Construction
Construction and Building Trades Supervisors
Elementary Construction Occupations
Construction Operatives
Annual openings in Cornwall
27
Annual openings in Cornwall
11
Annual openings in Cornwall
5
Annual openings in Cornwall
0
Annual openings in Cornwall
63
Annual openings in Cornwall
40
Annual openings in Cornwall
85
Annual openings in Cornwall
30