This Apprenticeship will prepare you to provide high standards of care to patients undergoing surgery. You'll learn to work with a team of highly skilled surgeons, anesthetists, and nurses in an Operating Department in NHS Trust Hospitals and the Independent sector.
The course combines both academic and clinical practice. This allows you to put your learning into practice and develop the skills required to care for patients, primarily in the operating department. Some learners will have the opportunity to complete a Surgical First Assistant Skills endorsement and develop specialist skills to assist surgeons during surgery.
Earn While You Learn
Industry-Standard Facilities
Excellent Staff
Highly Regarded Course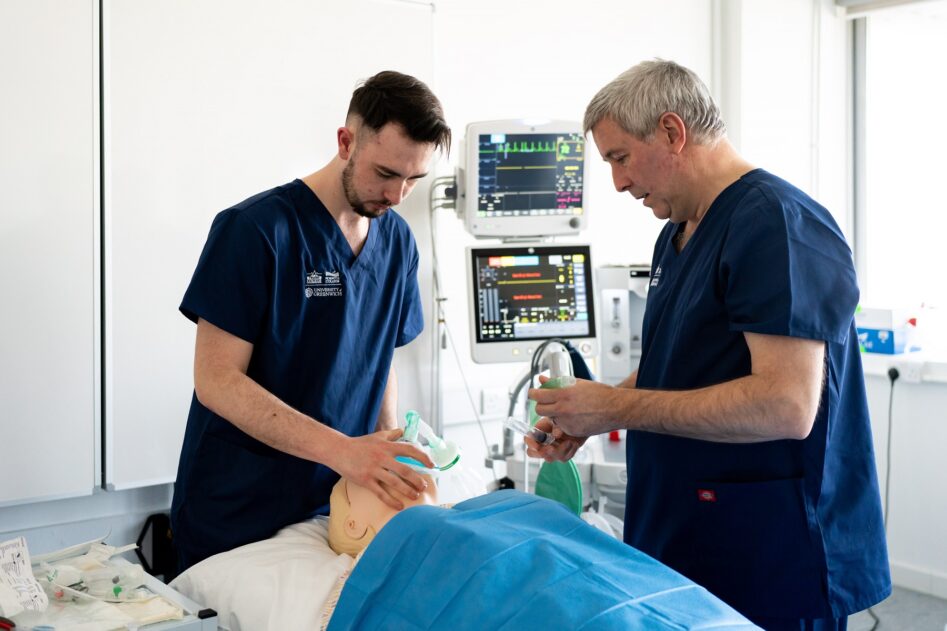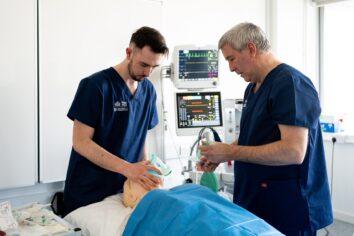 Talented pool of educators
Our highly qualified and experienced staff are both teachers and researchers, giving you access to a talented pool of educators.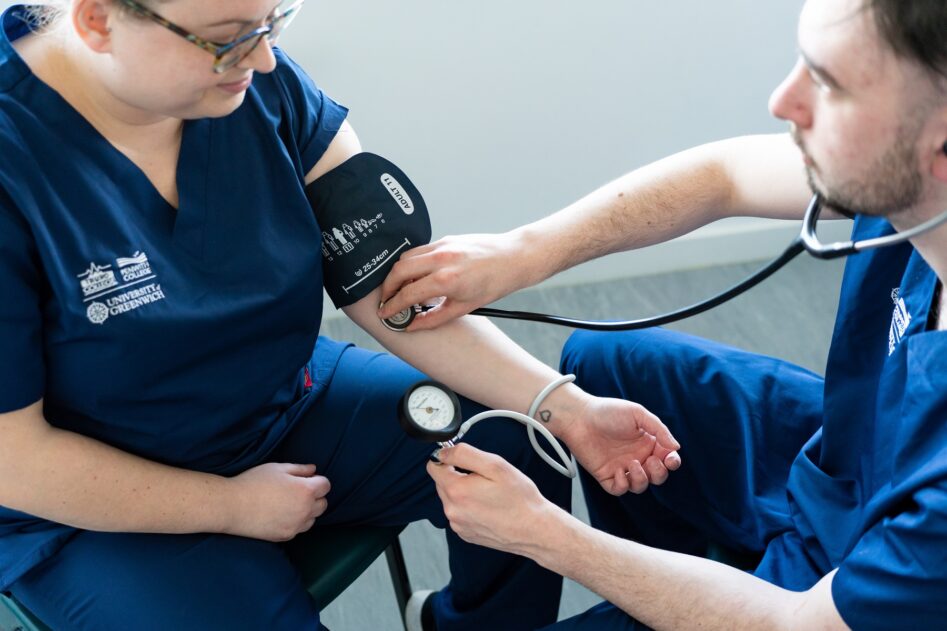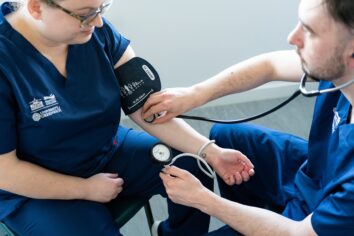 Great Career Progression Opportunities
When you complete your course be eligible to apply for registration with the Health and Care Professions Council (HCPC) as a registered Operating Department Practitioner.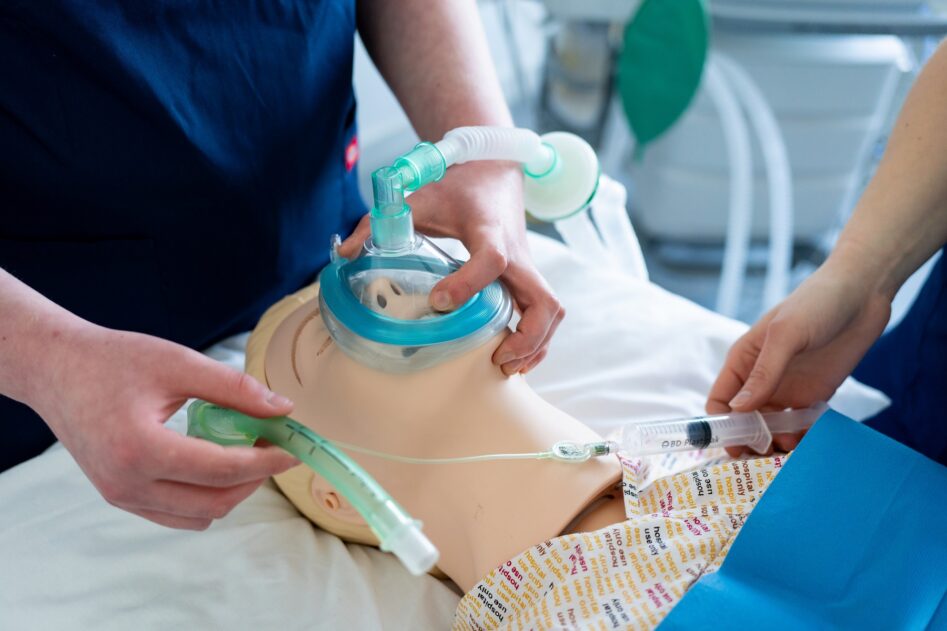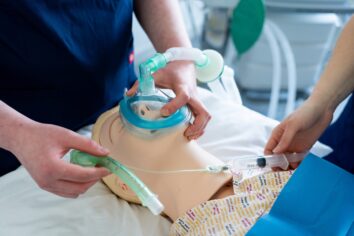 Some of your learning will take place in our brand-new simulation suite where you will be able to practice your acquired skills in a supported simulated environment.
WHAT WILL I LEARN?
When you join us, you will be taught and supported by an experienced team of lecturers and professionals who have a wealth of hands-on experience of delivering health and social care; the course is led by an Operating Department Practitioner.
Year 1
Anatomy, Physiology and Pharmacology (30 credits)
Technology to Support Patient Care Within the Operating Theatre Department (30 credits)
Introduction to Operating Department Practice (30 credits)
Professional and Academic Development (30 credits)
Year 2
Pathophysiology: Illness and its impact upon individuals (15 credits)
Enhancing Operating Department Practice (30 credits)
Care of the Emergency Surgical Patient (30 credits)
Medicines Management (15 credits)
Understanding Research in Evidence-Based Practice (30 credits)
Year 3
Advancing Operating Department Practice (Apprentice EPA) (30 credits)
Role Transition to Registered Operating Department Practitioner (30 credits)
Exploring Evidence for Professional Practice (30 credits)
Students are required to choose 30 credits from this list of options.
Surgical First Assistant Skills (30 credits)
Surgical First Assistant Skills (Endorsement) (30 credits)
Read More
WHERE WILL IT TAKE ME?
On completion of your degree, you will be eligible to apply for professional registration as an Operating Department Practitioner with the Health and Care Professions Council and to commence your career as a registered Operating Department Practitioner.
Assessment Arrangements
During the programme you will have placements in the Operating Theatre Department and other associated clinical practice areas. When on placement you will be allocated a practice educator who will support your learning and development on placement and will complete the formal assessment of your clinical practice learning.
Entry Requirements
From the start of your apprenticeship, you will need to be employed full-time (30 hours or more per week) in an appropriate healthcare setting.
If you are not already employed in a health or social care setting, you should contact NHS Trusts and other healthcare organisations in your area to check if they are recruiting apprentices.
For entry, you will need to have 112 UCAS tariff points made up from:
A-Levels
BTEC National Awards
International Baccalaureate
Access to Higher Education Diploma
Or
Diploma in Health and Social Care (level 3)/NVQ (level3)
Or
You will also need at least three GCSEs at grade 4/C or above including mathematics and English or a recognised level 2 equivalent.
Where English is not the applicant's first language, the applicant should have successfully completed an IELTS test with a score of 7.0 and no element below 6.5.
Consideration will be given to applicants with substantive and relevant work experience.
Occupational health and DBS (Disclosure and Barring Service) checks are carried out by the employer. Completion of the Care Certificate is desirable prior to starting the programme, as completion of the Care Certificate within 3 months of commencing the programme is a requirement of the Apprenticeship Standard.
Information & Support
The course fees are shared between the government and employers
Further costs may include (but are not limited to):
Resources: you may need to purchase books for your studies, as well as specific computer software (estimate, £150 per year)
Memberships: applying for membership of a professional body at the end of the course may incur further costs.
Additional Information
During the programme you will complete a minimum of 1800 hours in practice during the 3-years full time.
Placement is an opportunity to relate theory learned in the programme to practice and to develop the professional, team working decision-making skills which are required of an Operating Department Practitioner.
Do you have a question that we haven't answered so far? Talk to our admissions team. We're here Monday-Friday 8.30am-4.30pm.
What you could earn
Medical Practitioners
Ophthalmic Opticians
Paramedics
Dental Practitioners
Nurses
Physiotherapists
Therapy Professionals
Medical Radiographers
Annual openings in Cornwall
257
Annual openings in Cornwall
9
Annual openings in Cornwall
12
Annual openings in Cornwall
14
Annual openings in Cornwall
678
Annual openings in Cornwall
40
Annual openings in Cornwall
8
Annual openings in Cornwall
27