The course is for students with a Foundation Degree, HND, or Cert Ed, in an education-related subject who wish to top up their existing qualifications into a full degree that will be focused on education and training. The purpose of the course is to develop students' professional knowledge and graduate-level skills so that they can progress within education or to initial teacher training courses. Graduates from the course have successfully moved on to a range of roles in Primary Schools, Further Education, alternative provision and higher study.
High Success Rates
Vocationally Relevant
Grounded in Practice
Successful Career Progression
Skills Development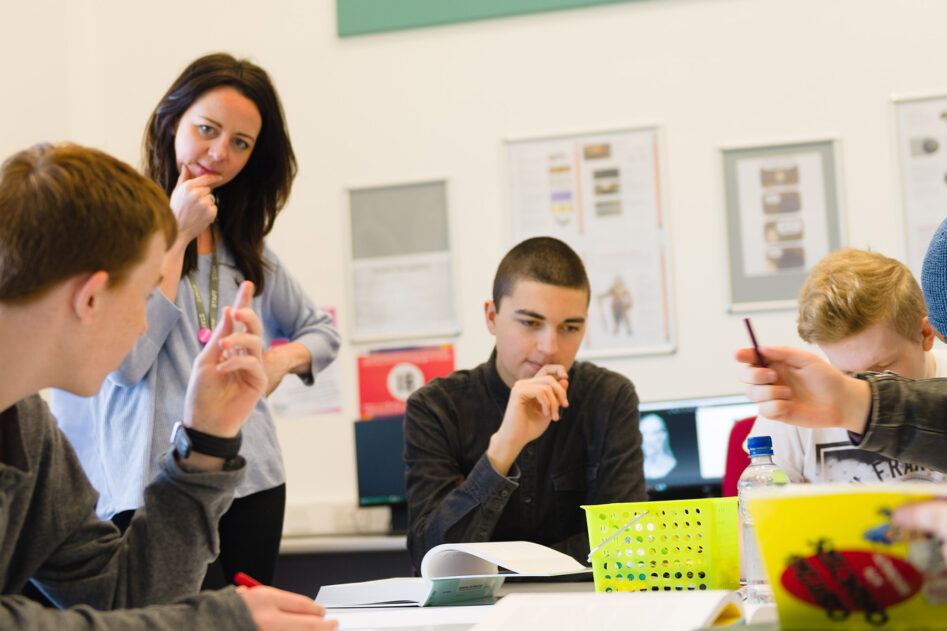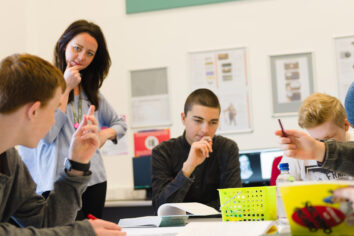 Graduates from the BA (Hons) Education and Training course have been successful in pursuing a range of careers such as Primary School Teachers, Further Education Lecturers, Administrators, Early Years Leaders, and research students.
Assessments on the course allows students to focus on any aspects of Education and Training (within certain limits) which are personally relevant to their experience, interests and intended areas of career progression.
The course team are all experienced and practicing education professionals, who have strong links to a range of educational settings, institutions, and teacher training providers, which supports content, delivery and student progression from the programme.
WHAT WILL I LEARN?
Students study the current educational landscape in the UK and further afield across a range of modules and themes. Issues from the past are investigated to introduce social and philosophical influences, which resonate with current issues in education today. The role of technology in education is examined in depth, as is the changing nature of professional practice in the UK. Module assessments allow students to focus their study on aspects of particular interest to them and their career development. Their dissertation study allows for a considerable choice of topics. Students develop skills in research, critical analysis, data presentation, problem-solving, and skills required in education and training such as design and presentation skills.
The modules of study are:
Historical Developments in Education
Contemporary Issues
Innovative Technologies
Professional Practice
Dissertation
Read More
WHERE WILL IT TAKE ME?
The course is strongly linked to employment and supporting the development of vocational knowledge, as students can research and tailor assessments to topics relevant to their interests and future careers. Links to the workplace are made throughout the course and students are encouraged and supported in work-related learning as required. The course also incorporates transferable skill development specifically required by the profession: presenting; synthesis of information; time management and organisation. Finally, the course uses a variety of current guest lecturers to ensure that in the ever-changing world of education, our graduates remain at the forefront of the sector.
Graduates may progress to Initial Teacher Training courses in the FE sector PGCE, Primary PGCE, with SCITT or Schools Direct. Some have moved into administration or support roles in schools, and others into management roles in Further Education. Progression is also possible Masters level study such as the MA in Education at Plymouth University
Assessment Arrangements
The open-ended nature of assessments on the course allows students to focus on aspects of Education and Training (within certain limits) which are personally relevant to their experience, interests and intended areas of career progression. A variety of types of assessment develop skills in research and verbal and visual presentation.
Entry Requirements
Applicants must have already achieved 120 credits at Level 4 and 120 credits at Level 5 in an Education or Training based area. This usually means a Foundation Degree or equivalent. Practicing educational professionals with a Cert Ed and evidence of further professional development such as QTLS are welcome to apply.
Students are also required to have GCSE English, Maths and Science at grade 4/c or above.
Additional Information
UCAS COURSE CODE: X300
DURATION: 1 year full time, 2 years part time
LOCATION: Truro College
AWARDING BODY: University of Plymouth
Do you have a question that we haven't answered so far? Talk to our admissions team. We're here Monday-Friday 8.30am-4.30pm.