The BSc (Hons) Applied Social Science degree is a Level 6 programme designed to draw your expertise from your level 4/5 qualification, extending and applying your knowledge and understanding towards contemporary issues in society. Studying a range of social science disciplines including, psychology, sociology, economics, and social policy, you will finish this course with a highly desirable qualification, leading to a range of graduate career options. Through this course, we will nurture your autonomy, allowing you the scope to build and focus on your strengths and personal interests as a student.
Small Class Sizes
Board Career Options
Employability Focused
Part-time option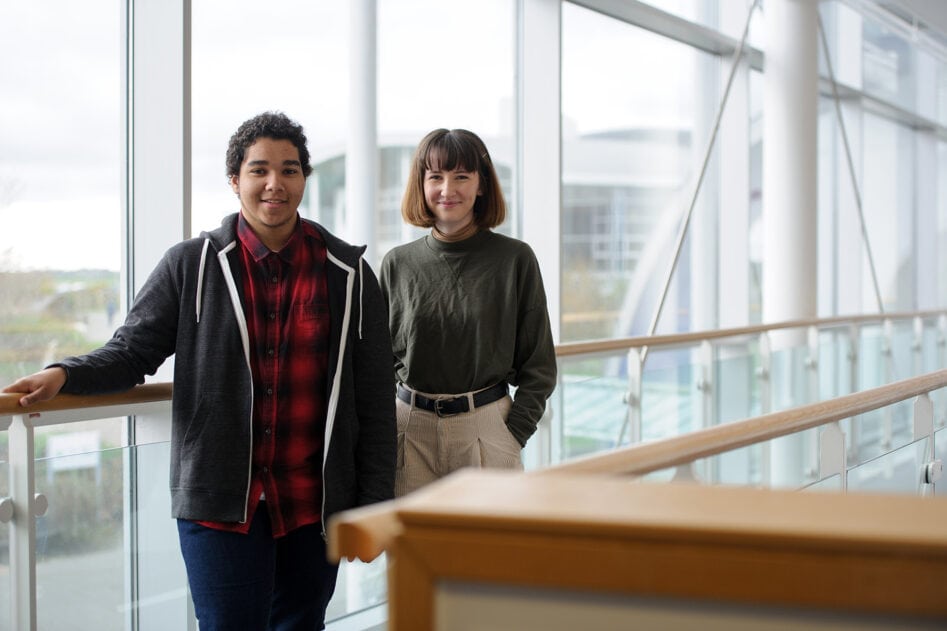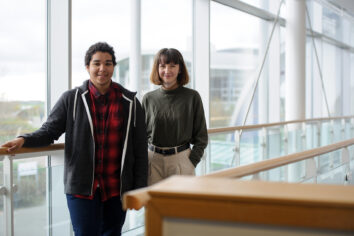 Focusing on the application of social science to contemporary social issues of the environment, culture, education, health and care, identity, crime and more, students on this multidisciplinary programme gain an adaptable, highly applicable qualification, opening up a wide range of graduate opportunities.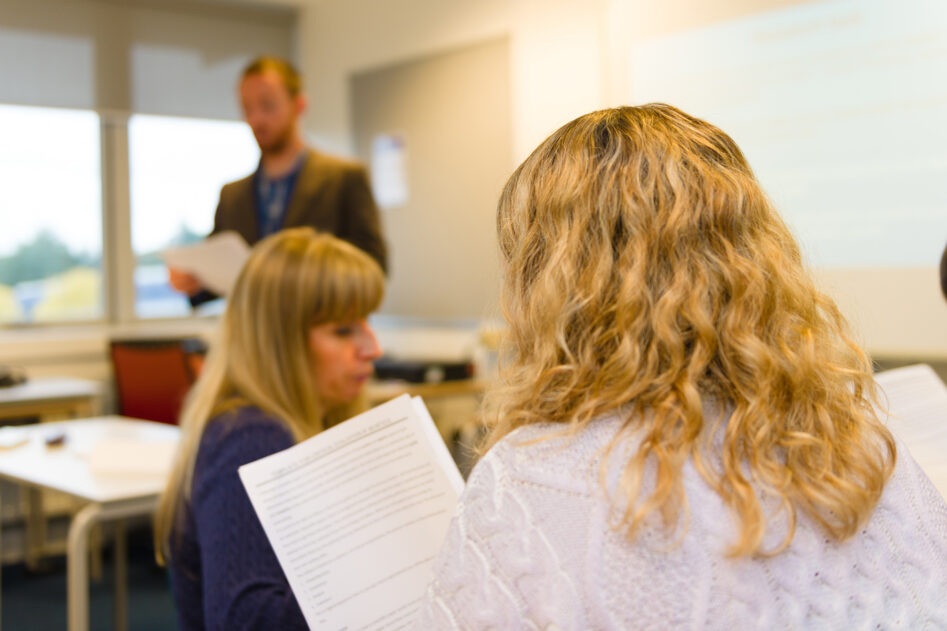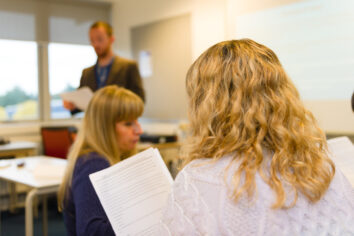 Experienced and Knowledgeable Tutors
Study a diverse range of topics with experienced staff with subject specialisms within the fields of; crime and terrorism, sub-cultural theory, education for sustainable development and more!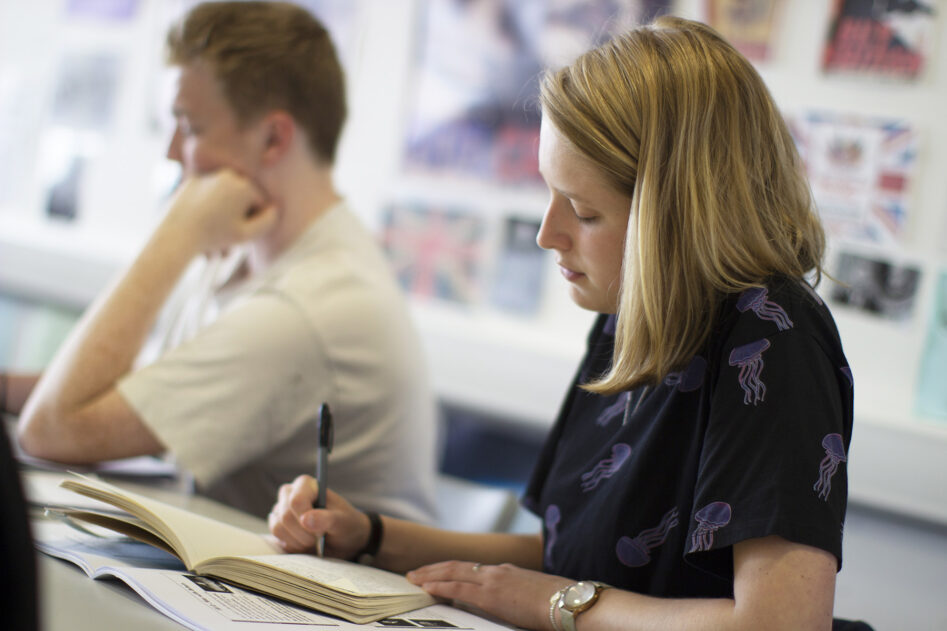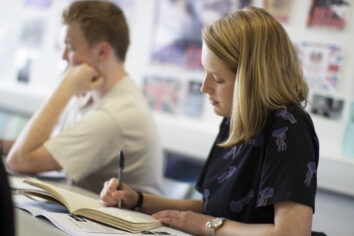 Contemporary theories of social science are studied and put in the context of both the individual and society through authentic assessment. Notions of identity are analysed with an emphasis on students developing their own professional identity and gaining valuable employability skills
WHAT WILL I LEARN?
Combine broad and balanced investigations into the social sciences with an exploration of a range of social problems such as poverty, unemployment, crime, child abuse, pollution and environmental damage. The BSc (Hons) Applied Social Science will help you explore contemporary public policy and how social, economic and political decision-making influences both the individual and wider society.
Our policy is to run small groups means that the teaching sessions are highly interactive allowing for debate and practical activities to enhance the learning experience.
Dissertation (40 Credits: Core) – The dissertation module allows you to identify a topic of interest to you personally and to carry out a detailed investigation of this topic. You are assigned an individual supervisor and have lead lectures alongside this also. Students have explored a range of topics, including: the impact of childhood religion on adult identity, the importance of careers advice for FE students, awareness of public health messages regarding nutrition, literacy teaching and the gender gap and the impact of poverty on mental health.
The Philosophical Foundations of Social Science (20 Credits: Core)
The Contemporary Application of Social Science (20 Credits: Core)
Crimes of Harm: Investigations into State and Corporate Harm (path 1) (20 Credits: Optional) – This module considers the complex nature of defining and measuring crime, and how this has been addressed by social scientists. Analysing corporate crime, organised and state crimes, students investigate different forms of harm: financial, physical and environmental that are perpetrated by corporations, the state and individual white-collar offenders.
Crime in Rural and Coastal Communities (path 1) (20 Credits: Optional)
Social Justice in Rural and Coastal Communities (path 2) (20 Credits: Optional)
Trauma Informed Practice with Children, Young People and Families (path 2) (20 Credits: Optional)
Read More
WHERE WILL IT TAKE ME?
This BSc (Hons) programme is delivered with the aim of maximising student employability. It combines theory with application to practice and affords students the opportunity to tailor every assignment to their chosen field.
Suitable careers linked with the programme are such as:
Education
Youth Offending Teams
Probation Services
Family Services
Advice work
Social work
Charities and the voluntary sector
Public services
Critical thinking
Data analysis
Project management
Typical progression routes into postgraduate study are:
BA Social Work (Plymouth University)
Postgraduate Certificate in Education (Truro College)
School Centered Initial Teacher Training (Truro College)
Read More
Assessment Arrangements
The methods of assessment for this course are comprised of coursework (83%), and practical assessment (17%) there are no examinations on this course.
Entry Requirements
If you have successfully completed a Foundation Degree or HND in Social Science, Psychology, Education, or a related course then you may be able to progress onto this course.
Additional Information
This course is one year full-time or two years at part-time.
Location: Truro campus.
Awarding Body: University of Plymouth
UCAS Institution: Truro and Penwith College
UCAS Institution Code: T85
UCAS Course Code: 37Y2
UCAS Course Title: SocSci
Do you have a question that we haven't answered so far? Talk to our admissions team. We're here Monday-Friday 8.30am-4.30pm.
What you could earn
Conservation and Environmental Associate Professionals
Psychologists
Counsellors
Welfare Professionals
Natural and Social Science Professionals
Social and Humanities Scientists
Physical Scientists
Social Workers
Annual openings in Cornwall
5
Annual openings in Cornwall
32
Annual openings in Cornwall
7
Annual openings in Cornwall
5
Annual openings in Cornwall
3
Annual openings in Cornwall
2
Annual openings in Cornwall
7
Annual openings in Cornwall
19