This course will suit you if you have an interest in the physiological and psychological approaches to developing groups and individuals across a wide range of activities, from grassroots through to those at the top of the sports performance pyramid. You will be studying a range of sport and health-related topics whilst developing a strong academic approach to these topics. You will discover how to apply theoretical and practical techniques to analyse and improve the sporting performance of both yourself and others, as well as improve general health and fitness. You will learn the 'Functional Anatomy' of the human body, then apply appropriate use of both 'Specialised Fitness Training' approaches using our highly equipped sports facilities.
You will also learn how to analyse training and coaching systems to compare yourself and others with elite performers in order to fine-tune sports skills and techniques. You will explore psychological approaches appertaining sports performance and discover theories and coping methods to support athletes in periods of weakness to improve mental performances.
Alongside the Sport and Exercise Science Extended Certificate, which is equivalent to one A Level, you will also have the option of continuing to enjoy and study two further A Levels to develop your depth and breadth of knowledge.
Equivalent to one A Level
50% exam & 50% coursework
Can lead to a variety of careers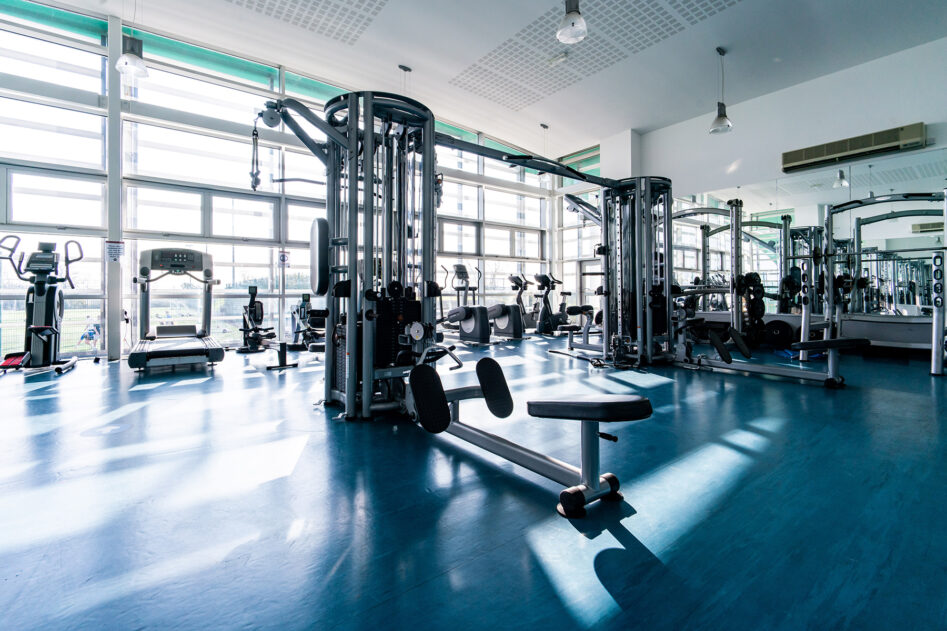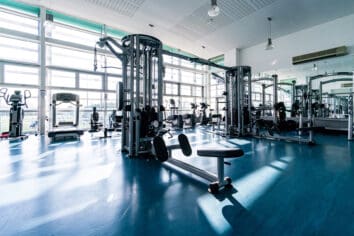 Access to Outstanding Facilities and Staff
You will be taught by staff with extensive personal experience and subject specialism in their field who will advance your knowledge and skills. Alongside the classroom, your learning environment will also include our impressive gym, full-sized astroturf and sports hall.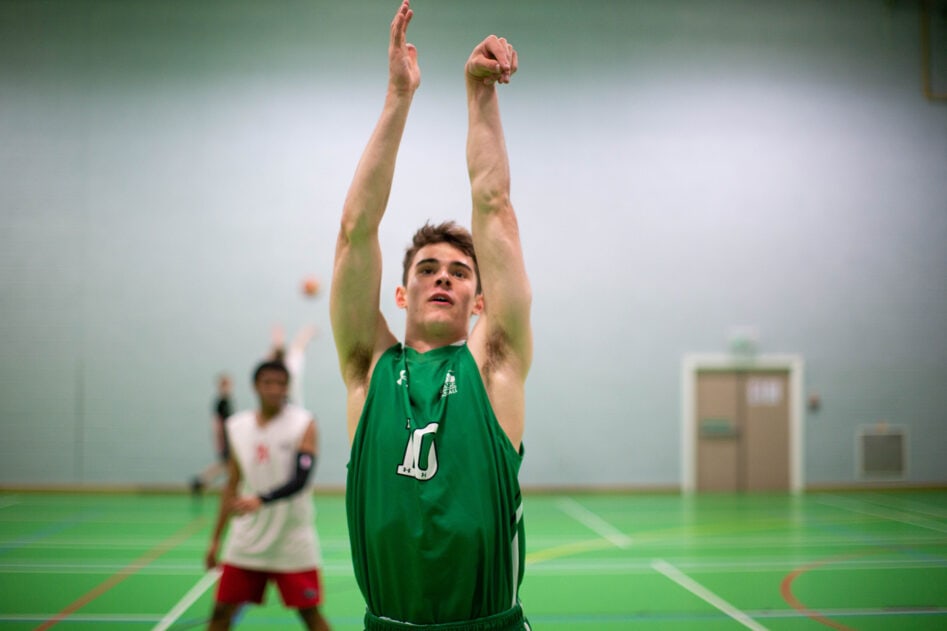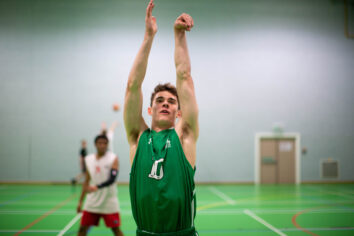 Progression and Employability
We will encourage you to research topics, gather and synthesise information and present your findings in a clear, coherent way. You will also be encouraged to evaluate situations and performance, recognise strengths and limitations and then recommend strategies for improvement.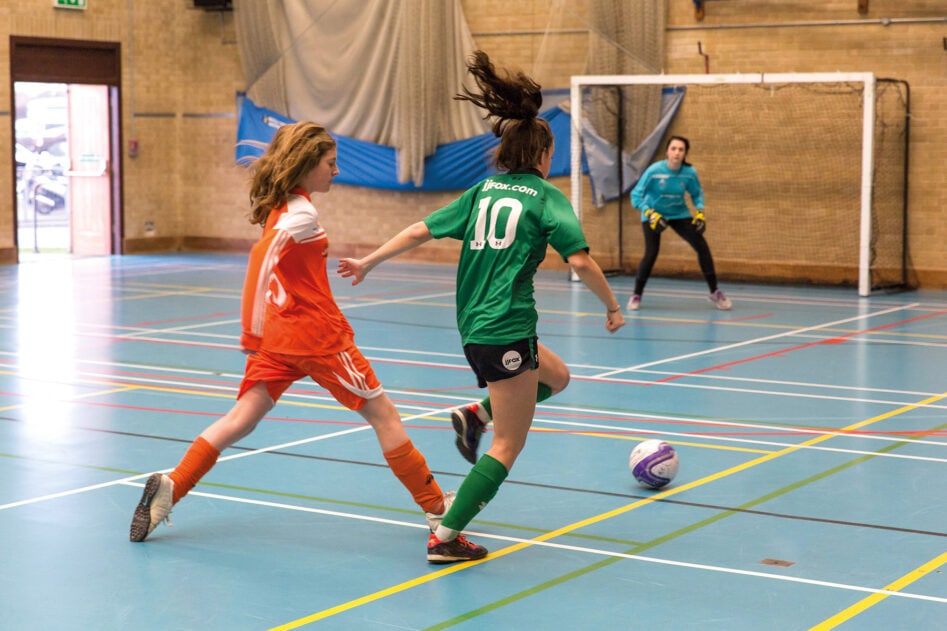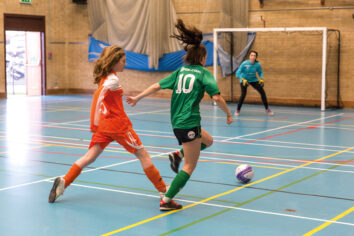 You will discover how to apply theoretical and practical techniques to analyse and improve the sporting performance of yourself and others, as well as improving general health and fitness.
What Will I Learn?
The course is an academic programme that combines theory and some practical sessions to cover Sport and Exercise Science core elements of Anatomy and Psychology. You will also learn the appropriate use of our excellent strength and conditioning facilities as well as laboratory and field-based testing resources. Your course will be split over two years (*externally assessed through examination).
Year 1
Functional Anatomy*
Specialised Fitness Training
Year 2
Applied Sport and Exercise Psychology*
Coaching for Performance and fitness
Where Will It Take Me?
A natural progression from this course is to move to Higher Education and develop specialist knowledge in areas such as sports therapy, sports nutrition, and sports psychology and teaching. Progression to Higher Education will require study of the Extended Certificate in conjunction with other Level three subjects (2 A Levels).
Alternatively, you can move into employment in areas such as personal training, sports technology development, the sports clothing industry, sports development, or the leisure industry.
Assessment Arrangements
Your achievement in this subject is dependent upon excellent attendance, punctuality and effort. You will learn in a friendly atmosphere, using a variety of assessment methods including:
Formal exams
Practical assessments
Coursework assessments
Presentations
Time-constrained assessments
Homework tasks
Reports
Grading throughout the programme is by a wide range of assessment methods including formal exams, assessments, presentations, essays and time-constrained assignments.
Entry Requirements
Entry requirements for the Extended Certificate is 4 GCSEs at Grade 4 or above. This must include both Maths and English.
Please be aware that you will require higher grades for entry to A levels programmes. Requirements will be dependent on the A Levels selected.
Information & Support
Throughout the course, you will be required to complete at least 4 hours of independent study time per week. To support you in this you will have access to lecturers via email and will be able to access support materials and resources via our virtual learning environment, Sharepoint.
For your first day at college you should bring your sports kit, a pen and a notepad.
You will be expected to wear academy sports kit or suitable black sports kit (when undertaking practical activities). Academy sports kit can be purchased from the college at an additional cost. Purchase is not compulsory, but we would expect one item of Truro & Penwith College kit to be available to wear when representing the college at external events.
There is also a refundable charge for library resources and locker keys.
For more information, please contact vickyp@truro-penwith.ac.uk. 
Do you have a question that we haven't answered so far? Talk to our admissions team. We're here Monday-Friday 8.30am-4.30pm.
What you could earn
Senior Police Officers
Police Officers (Sergeant and Below)
Police Community Support Officers
Sports Players
Sports and Leisure Assistants
Leisure and Sports Managers
Senior Officers in Fire, Ambulance, Prison and Related Services
Fire Service Officers (Watch Manager and Below)
Annual openings in Cornwall
2
Annual openings in Cornwall
20
Annual openings in Cornwall
3
Annual openings in Cornwall
7
Annual openings in Cornwall
33
Annual openings in Cornwall
28
Annual openings in Cornwall
2
Annual openings in Cornwall
7