This course is intended for post-16 learners who want to progress directly into employment in the health and fitness sector as a gym instructor or personal trainer. It gives a broad introduction to working in the sport and fitness industry, and it can also lead to further study at university. This is a career-focused qualification with industry endorsement and accreditation. The qualification provides the knowledge and develops the skills and application required for professional accreditation with the Register of Exercise Professionals (REPs) and the Chartered Institute of Management for Sport and Physical Activity (CIMSPA) Gym Instructor and Personal Trainer standards.
The content of the new BTEC Nationals have been developed in collaboration with employers and representatives from higher education and relevant professional bodies. They have ensured that content is up to date and that it includes the knowledge, understanding, skills and attributes required in the sector.
Top Class Sports Facilities
Access to wide range of sports
Excellent Academic success
Regular Sports Fixtures and Tours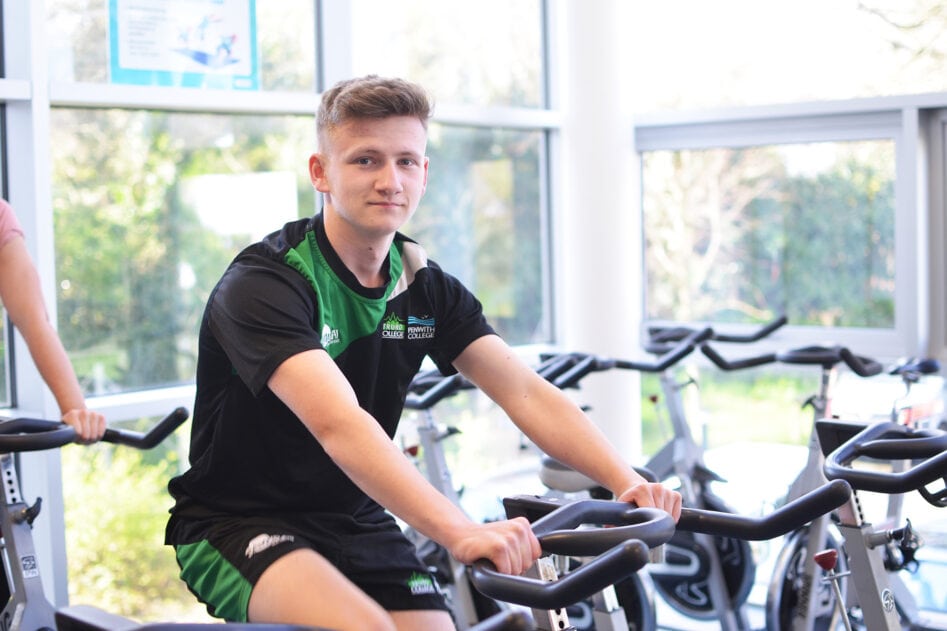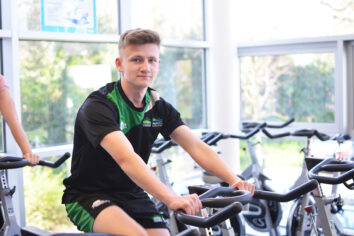 High quality teaching of theoretical aspects are reinforced through practical sessions. Enabling the students to develop and experience real life scenarios.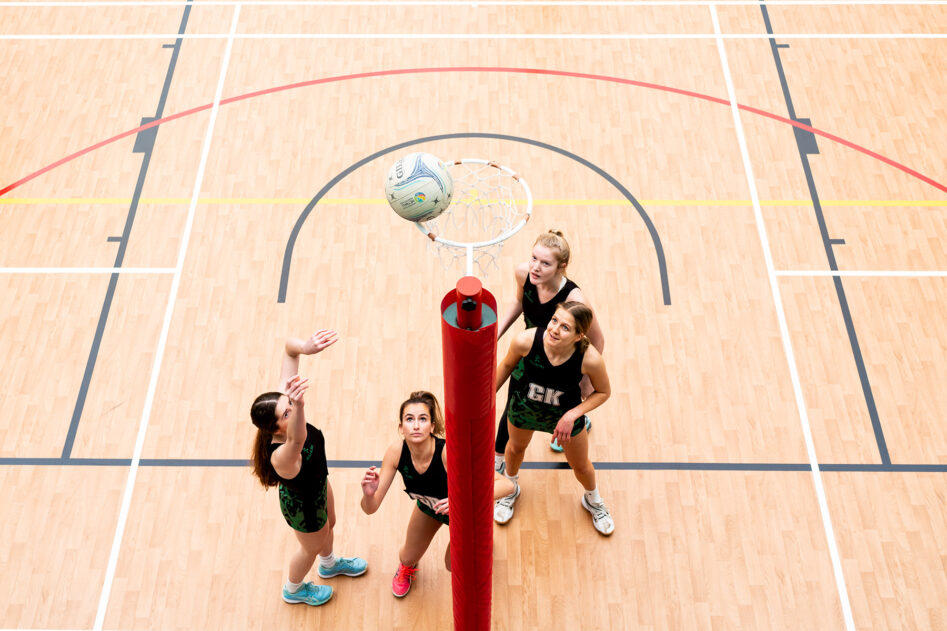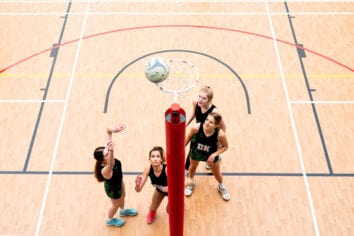 Preparation for Next Steps
An excellent tutorial programme coupled with pastoral support enables the students to make informed decisions about their next steps. Whether this be employment within the sporting industry or in a higher education capacity.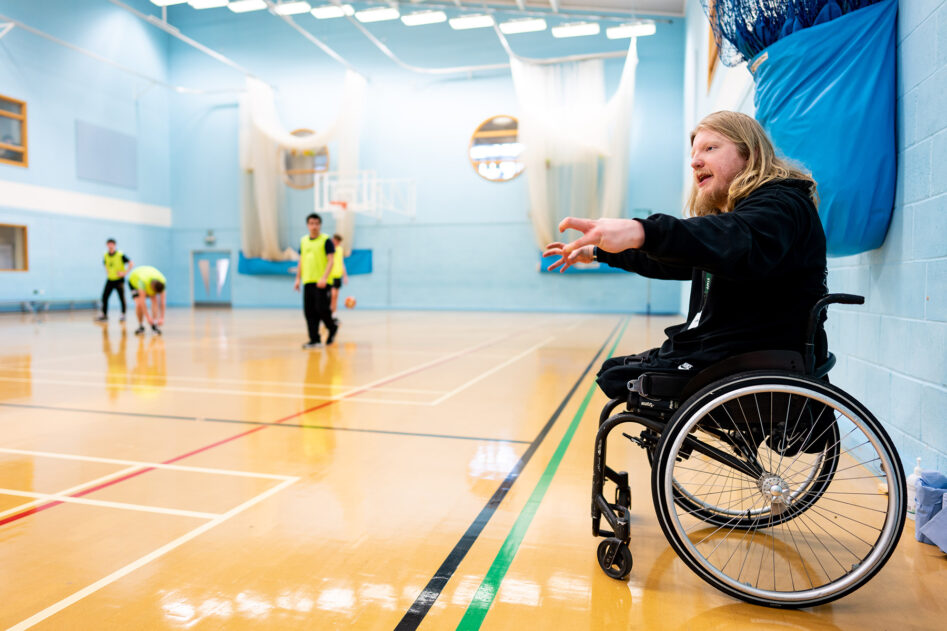 Pursuing Sporting and Academic Excellence
The course enables students to effectively combine both sporting and academic pathways to the highest levels. Lecturing staff and academy coaches possess a wealth of experience and expertise in their chosen fields that ensures excellent delivery in all areas.
what will i learn?
You will study through a combination of practical experience and theoretical based learning. Taught units will include health, wellbeing and sport careers in sport and active leisure, fitness skills development, self employment in sport and nutrition for physical performance.
Year 1
Careers in sport and Active Leisure Industry
Health, Wellbeing and Sport
Fitness Skills Development
Self-Employment in Sport and Physical Activity
Fitness Testing
Fitness Training
Year 2
Personal Trainer Skills Development
Research Project in Sport (Pearson set)
Nutrition for Physical Performance
Business and Technology in Personal Training
Sports injuries
Functional Sports Massage
Read More
where will it take me?
As a result of studying this course, our students can follow careers in the fitness industry. The primary focus is on progression to employment as a personal trainer and supports learners in setting up their own personal training and exercise instruction business.
Learners can progress from this qualification to higher-education degree programmes, such as a BA (Hons) in Health and Fitness and a BSc (Hons) in Diet, Fitness and Wellbeing.
assessment arrangements
Over the two-year course you will complete compulsory assignments for the internally assessed units which could include written reports, presentations and practical demonstrations. The course also requires work placements set at a designated time by the college in a suitable setting.  You will be assisted with finding a placement, but we recommend you have an input into finding a work placement which is linked to your future employment.
entry requirements
You will attend an interview with the course coordinator, your performance and attitude with be considered as well as your commitment to the health and fitness industry. You are also expected to achieve at least 4 Level 4 Grades in any GCSE's inc. Maths and/or English.
information & support
Working within the Student Services area, the Student Support team will see you on a one to one basis and offer advice and guidance on financial, personal and emotional issues. A professional team of staff work together with your personal tutor to support you so that you can successfully complete your course and recognise pathways to progression after leaving College.
For more information email: vickyp@truro-penwith.ac.uk or phillt@truro-penwith.ac.uk
Do you have a question that we haven't answered so far? Talk to our admissions team. We're here Monday-Friday 8.30am-4.30pm.
What you could earn
Senior Police Officers
Police Officers (Sergeant and Below)
Police Community Support Officers
Sports Players
Sports and Leisure Assistants
Leisure and Sports Managers
Senior Officers in Fire, Ambulance, Prison and Related Services
Fire Service Officers (Watch Manager and Below)
Annual openings in Cornwall
2
Annual openings in Cornwall
20
Annual openings in Cornwall
3
Annual openings in Cornwall
7
Annual openings in Cornwall
33
Annual openings in Cornwall
28
Annual openings in Cornwall
2
Annual openings in Cornwall
7