This advanced, two-year full-time course is designed for young people who have an interest in broad engineering disciplines and wish to gain a nationally recognised qualification at Level 3. It is ideal if you want to progress to university, an advanced Apprenticeship or employment. The qualification is also suitable for learners who have not yet decided on a particular engineering specialism and who wish to gain a broader understanding of engineering.
Study Practical Skills
Simulated Working Environments
Quality Careers
'Work Ready' Qualification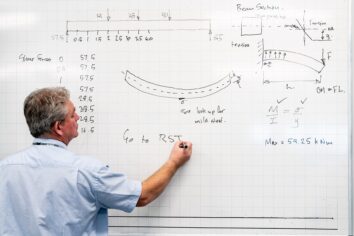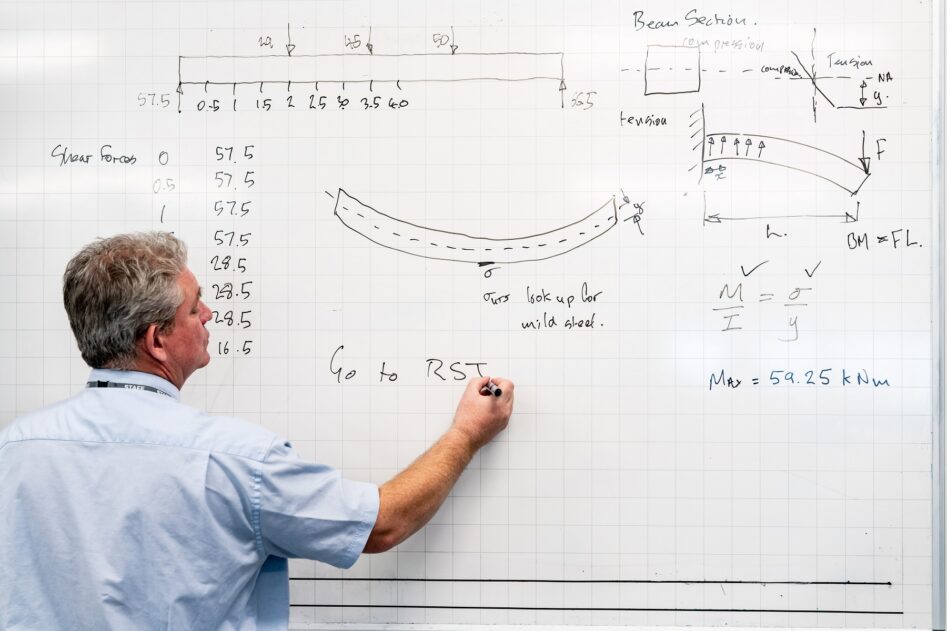 Learn from sector experts
You will be taught by staff with extensive experience who will advance your knowledge and skills to meet the expectations of the engineering industry.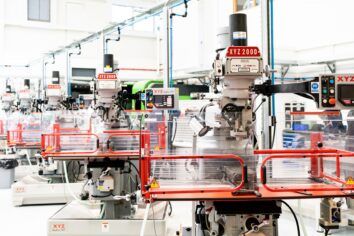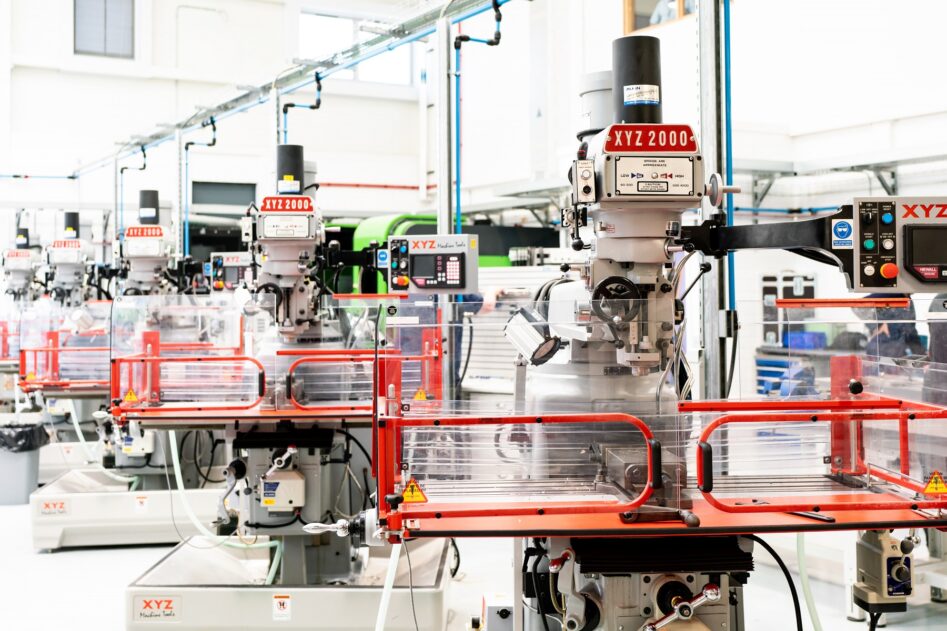 Enjoy professional environments
Enjoy modern workshops that are second to none within a further education setting. With a wide range of different machine tools and equipment.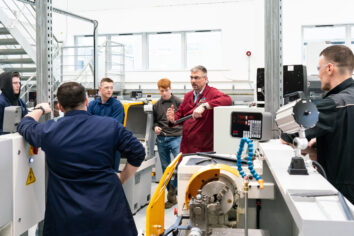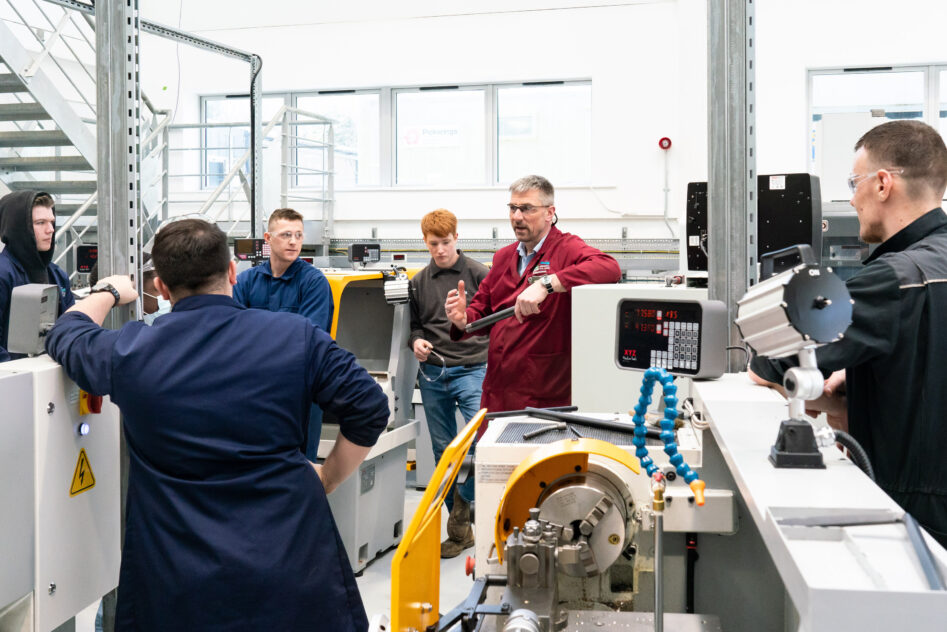 Develop skills in line with industry needs
Learn skills that are required in industry, enhancing not only your knowledge and practical ability but also your future employability.
What Will I Learn?
The programme is broken down into modules of delivery which are covered during your time at college with your tutor. An example of what you will be covering is detailed below:
Engineering Principles
Delivering Engineering Processes
Product Design & Manufacture
Applied Commercial & Quality Principles
Specialist Project
Microcontroller Systems
Calculus [Mathematics]
Further Engineering Mathematics
Electronic Devices & Components
Analogue Electronic Circuits
Mechanical Behaviour of Metallic Materials
Static Mechanical Principles
Behaviours
Personal responsibility and resilience: Comply with the health and safety guidance and procedures, be disciplined and have a responsible approach to risk, work diligently regardless of how much they are being supervised, accept responsibility for managing time and workload and stay motivated and committed when facing challenges.
Work effectively in teams: Integrate with the team, support other people, consider implications of their own actions on other people and the business whilst working effectively to get the task completed.
Effective communication and interpersonal skills: An open and honest communicator, communicates clearly using appropriate methods, listen well to others and have a positive and respectful attitude.
Focus on quality and problem solving: Follow instructions and guidance, demonstrate attention to detail, follow a logical approach to problem solving and seek opportunities to improve quality, speed and efficiency.
Continuous personal development: Reflect on skills, knowledge and behaviours and seek opportunities to develop, adapt to different situations, environments or technologies and have a positive attitude to feedback and advice.
Read More
Where Will It Take Me?
The course gives learners specialist knowledge and technical skills, enabling entry to an Apprenticeship or other employment, or progression to related higher education (university) courses.
Upon completion of the course, employment areas may include; Engineering Technician, Electrical Engineer, Mechanical Engineer, Rail Design Engineers, Manufacturing Engineer, Production Management.
Assessment Arrangements
The employer in consultation with the training provider will make the judgement as to whether the Apprentice is ready for end-point assessment through the achievement of the following: Level 2 National Vocational Qualification (NVQ) in Engineering and a recognised Level 2 English and Mathematics qualification. On conclusion that the assessment gateway requirements have been achieved, you will be able to proceed to the end-point assessment stage of the Apprenticeship. It is expected that you will complete the assessment gateway requirements within three months of your planned Apprenticeship completion.
Assessment
Learners will be assessed through projects, coursework, assignments and externally set assessments and examinations.  Success will be tracked though the year to form a final grade, giving UCAS points in the same way as A Level grades.
Entry Requirements
For entry to this programme, you will require Grade 5 GCSE or above in Maths and Grade 4 or above in English. You must have a keen interest in Engineering and a good work ethic. You must be able to work alone and as part of a team and be able to demonstrate commitment to the course.
Additional Information
PPE
We provide all of the tools and materials for the course, however you will be responsible for your own PPE and will be required to come equipped with a pair of steel to capped boots and a pair of safety glasses.
Awarding Body: EAL
Meet the staff, tour the campus and find out about life as a student at one of the best colleges in the country.
What you could earn
Mechanical Engineers
Vehicle Technicians, Mechanics and Electricians
Electrical and Electronics Technicians
Electronics Engineers
Assemblers (Electrical and Electronic Products)
Electrical and Electronic Trades
Electrical Engineers
Electricians and Electrical Fitters
Annual openings in Cornwall
12
Annual openings in Cornwall
64
Annual openings in Cornwall
12
Annual openings in Cornwall
3
Annual openings in Cornwall
5
Annual openings in Cornwall
20
Annual openings in Cornwall
11
Annual openings in Cornwall
48