This course is designed to prepare students to be 'work ready', creating a 'real world' carpentry experience with the latest professional tools and equipment to make study as close to a working environment as possible. The course is delivered by passionate lecturers with many years' experience in the trade. The lecturers are well equipped to advise and deliver students onto the career pathway they desire; completion of a Site Carpentry Diploma can open doors to many other routes within the construction profession. Supervisory skills such as planning, organising and pricing work will be covered along with practical skills specific to site carpentry including first fix and second fix tasks.
Simulated working environments
Work ready training
Real world carpentry experience
Career pathway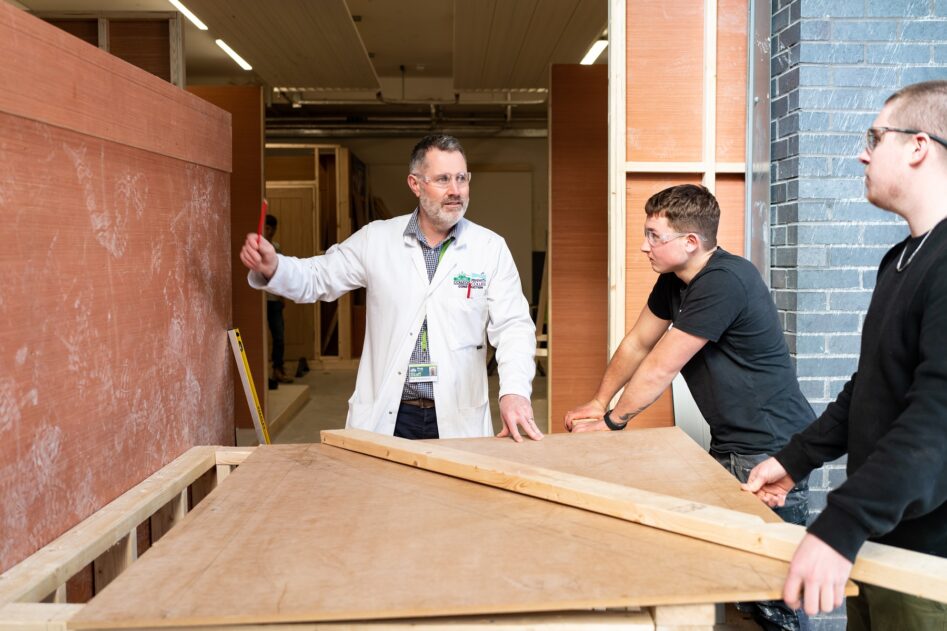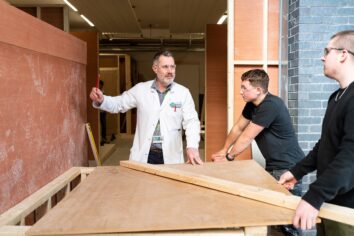 Learn from sector experts
Students will be taught by lecturers with extensive experience who will advance knowledge and skills to meet the expectations of the construction industry.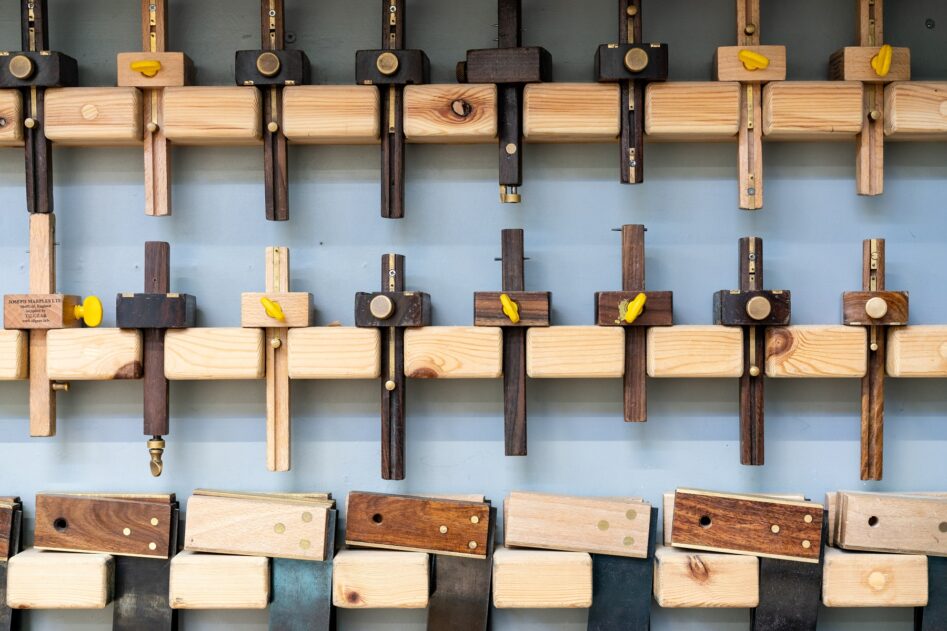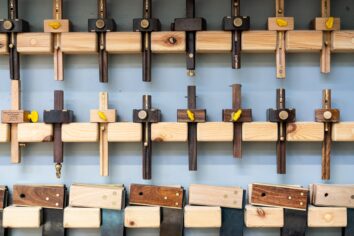 Enjoy professional environments
The College's new Construction areas are kitted out with the latest industry-standard equipment and resources, enjoying partnerships with some of the UK's largest industry suppliers.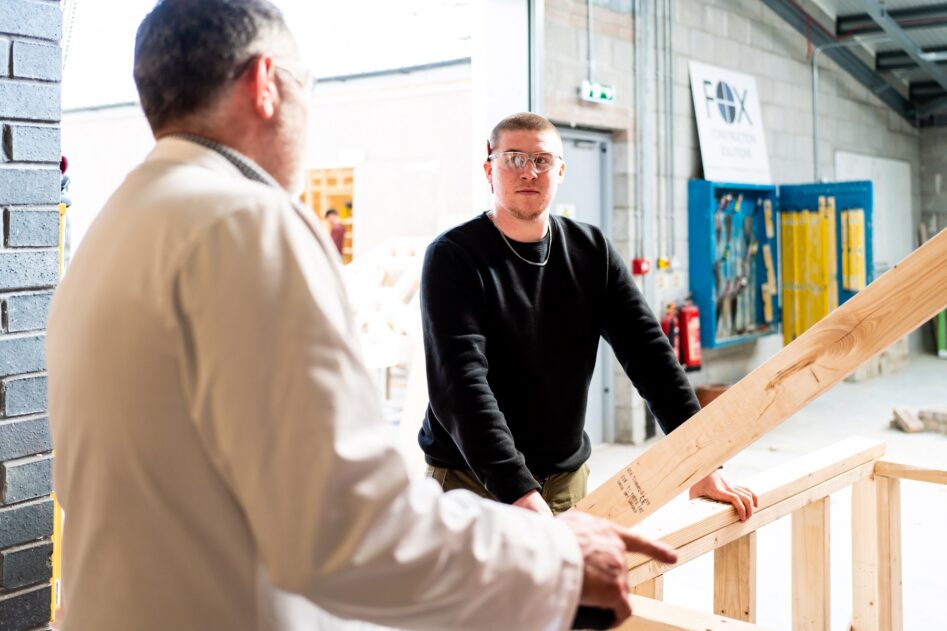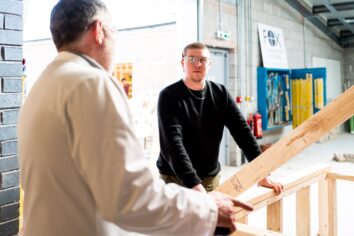 Develop work-related skills
During tutorial programmes students will develop personal and work-related skills that help prepare them for full-time work after completing qualifications at College.
WHAT WILL I LEARN?
Students will learn the various elements of Site Carpentry enabling them to perform to the expected level within the industry. Units are designed to teach the practical skills involved, as well as an overview of how a construction site is run, including the rules and regulations. Building sites are very strictly controlled, so it's important that students learn about building regulations. The following compulsory units will be studied:
First Fix Flooring and Roofing
Secondary Fixing Operations
First Fix Stairs
Secondary Fix Double Doors and Mouldings
Set-Up and use Transportable Machinery
WHERE WILL IT TAKE ME?
This qualification prepares students with the knowledge and practical skills required to become a skilled Site Carpenter. Options to study further would include a higher-level qualification such as a Level 3 Diploma in Site Carpentry, an Apprenticeship with a local employer, or T Level.
Students will be able to complete specialist, complex tasks, on a construction site, commercial or domestic premises. You may also become self-employed working as a sub-contractor, and this is a popular route within the industry.
ASSESSMENT ARRANGEMENTS
Student's End Point Assessment will consist of the following measures of knowledge and competence:
Knowledge Test
Practical Assessment
ENTRY REQUIREMENTS
Students will require a Grade 2 GCSE in English and Maths, a keen interest in construction and a good work ethic.
Students must be able to work alone, as part of a team and demonstrate commitment to the course.
INFORMATION & SUPPORT
The College provides all tools and materials for the course, however students will be responsible for their own PPE and will be required to come equipped with a pair of steel toe capped boots and a pair of safety glasses.
Awarding Body: City and Guilds
Do you have a question that we haven't answered so far? Talk to our admissions team. We're here Monday-Friday 8.30am-4.30pm.
What you could earn
Quantity Surveyors
Chartered Surveyors
Architects
Chartered Architectural Technologists
Production Managers and Directors in Construction
Construction and Building Trades Supervisors
Elementary Construction Occupations
Construction Operatives
Annual openings in Cornwall
27
Annual openings in Cornwall
11
Annual openings in Cornwall
5
Annual openings in Cornwall
0
Annual openings in Cornwall
63
Annual openings in Cornwall
40
Annual openings in Cornwall
85
Annual openings in Cornwall
30