You will work with UEFA A and B licensed coaches, using the FA's Four Corner Model of Learning, and will take part in up to five hours of football-related activities per week. The Four Corners cover practical and theoretical learning across a wide range of topics such as: strength and conditioning, nutrition and hydration and sports injury/physiotherapy. All students will have the opportunity to compete for places in any of the four teams that play weekly, although players in the First Team squad will normally be of county standard or higher. There will also be the opportunity to play recreational football through the Team19 initiative and a weekly six a side tournament. Those selected into the three teams run by the College will all compete weekly in highly competitive fixtures. Alongside this, they will be entered into the National cup and have the opportunity to compete regionally to gain a place to represent the South West at AOC National Championships in April each year.
Footballers aiming for the top of the game will work with top UEFA A and B licensed coaches and use some of the best facilities in the region. Players will also be given the chance to develop leadership, coaching and officiating skills through additional qualifications and experience in local schools.
There may be the opportunity to participate in a variety of trips and tours, with a focus on playing and developing skills. Past tours have included the Sanix World Championship Tournament in Japan, Valencia CF in Spain as well as a range of English venues. In 2015 and 2016, the team was invited to play in the Dallas Cup, USA.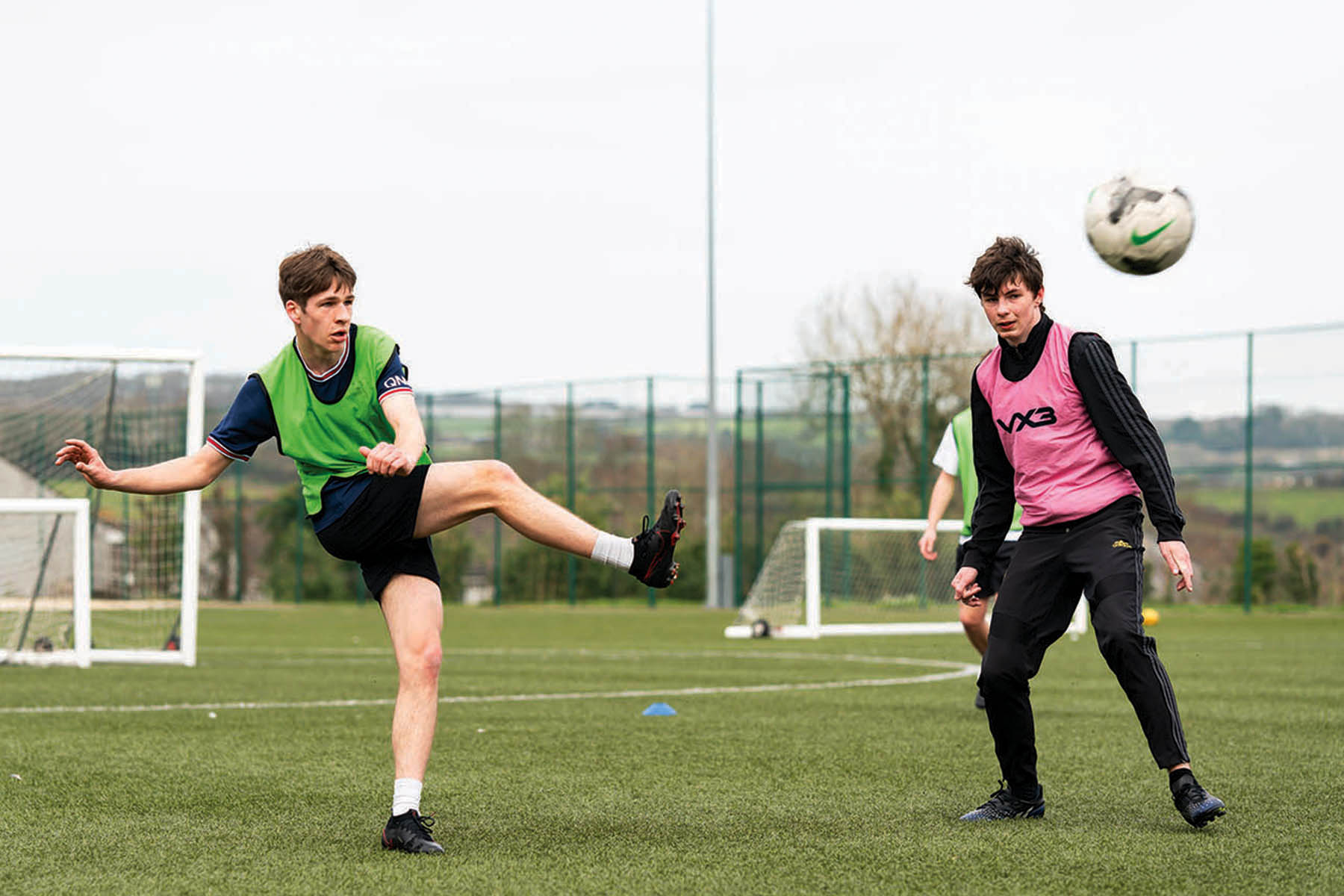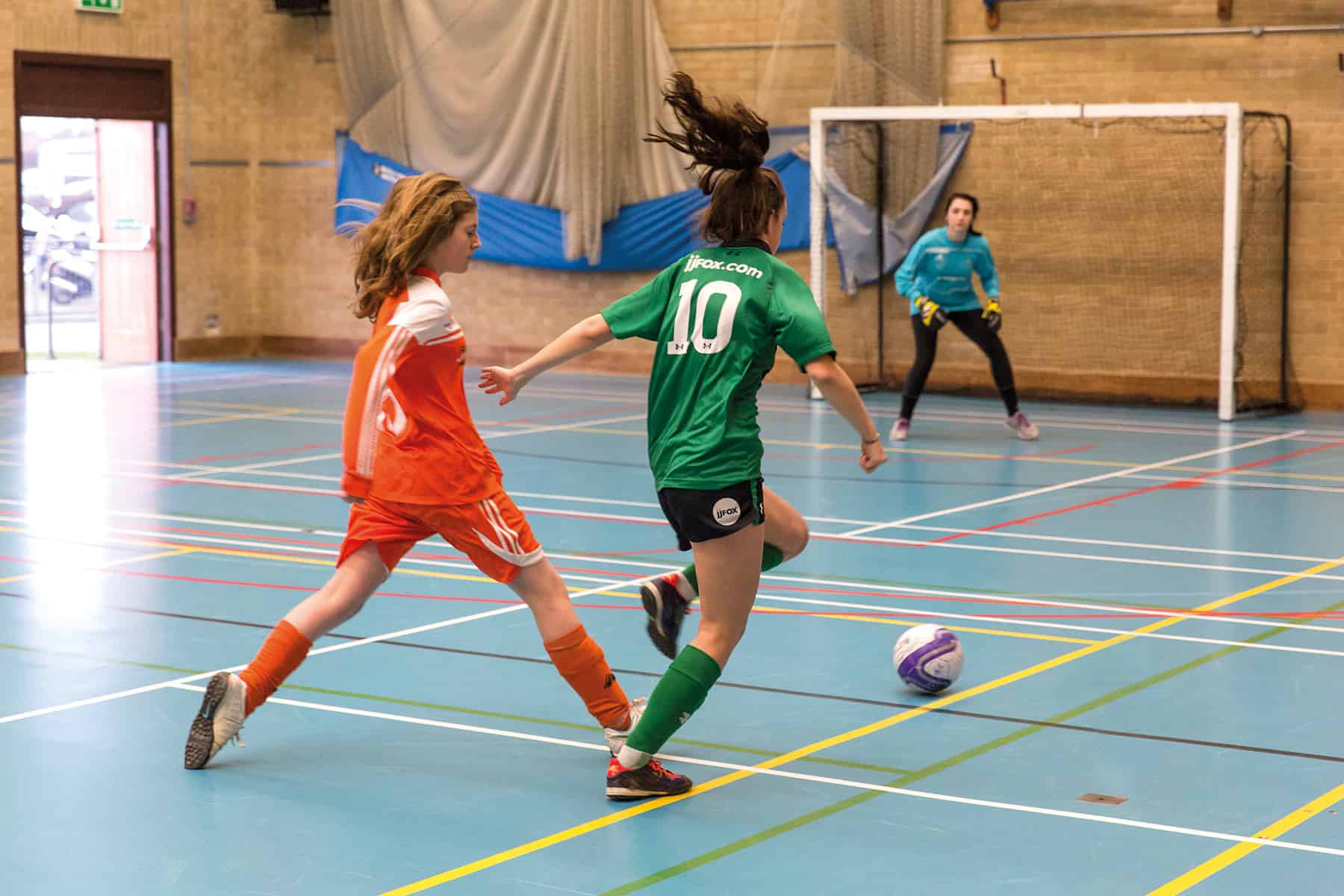 Players can take part in football related activities each week, including theory sessions, coaching, fitness, skills work and post-match analysis, in addition to competitive matches.
You will enjoy up to 4 hours per week with your coaches, when matches are not available a full comprehensive training schedule will be offered. The College enters teams in all AOC Sport leagues, cups and tournaments, as well as playing in local leagues and friendlies. As a player, you'll have the opportunity to develop your coaching skills by completing the Sport Leaders Awards and FA Level 1 Coaching.
We plan to be the development centre for Women's Football in Cornwall, through our Football Academy. We've already established links with several local clubs and hope to develop the girls' coaching abilities with the possibility of them pursuing professional careers as coaches and players. Previous players have progressed to Apprenticeships in football coaching and scholarships to universities in the USA.
Team Honours - Truro
2010 – Cornwall Schools and Colleges League Semi Finalists
2010 – County Cup Semi Finalists
2011 – County Cup Finalists
2012 – County Cup Winners
2012 – BCS South West Division 2 Champions
2017 - National Football Youth League (U19 - South West Division)
Player Honours - Truro
Harry Evans Final BCS England trial – 2013.
Joe Stone and Harry Evans SW Colleges team – 2013.
Team Honours - Penwith
2015/16 – Cornwall Schools FA U18 League Cup Winners
Player Honours - Penwith
Callum George – Cornwall U18s, 2012/13
Harry Corin – Cornwall U18s, 2012/13
Finn Scott – Cornwall U18s, 2013/14
Dom Angove – Cornwall U18s, 2015/16
Alumni
Callum George – Cornwall U18s, 2012/13
Harry Corin – Cornwall U18s, 2012/13
Finn Scott – Cornwall U18s, 2013/14
Dom Angove – Cornwall U18s, 2015/16
Team honours
2011 – British Colleges South West League Champions.
2011 – British Colleges Cup South West finals.
2013 – British Colleges South West Champions (seven-a-side).
Players' honours
2012 County honours for Jess Collett, Georgia Lane, Kayley Lane, Monica Lewis, Katie Pearce, Chloe Richards, Cassie Ringham, Nikki Russell, Tash Scott, Beth Willshaw and Sophie Wilson.
2012 BCS South West honours for Chloe Richards and Kayley Lane.
2022 - Cornwall Women's U18 county team - majority of players are academy members.
Playing football with my friends and peers day in day out, every week gives me the drive and desire to want to play at the highest level that I possibly can.
JORDAN, SPORT AND EXERCISE SCIENCE LEVEL 3 EXTENDED DIPLOMA ALUMNI AND FORMER FOOTBALL ACADEMY 1ST TEAM CAPTAIN