If you are a musician with a passion for playing music either in a band or as a solo artist, then The Rock and Pop band is for you!
The group gives musicians the opportunity and rehearsal space to build, practise and perform sets of music or develop music projects throughout the year, and what you choose to do is completely decided by you!
There will be opportunities to perform live in front of audiences and create recordings in our dedicated studio, the choice is yours. Some previous performance experience or regular music practice is essential for this activity.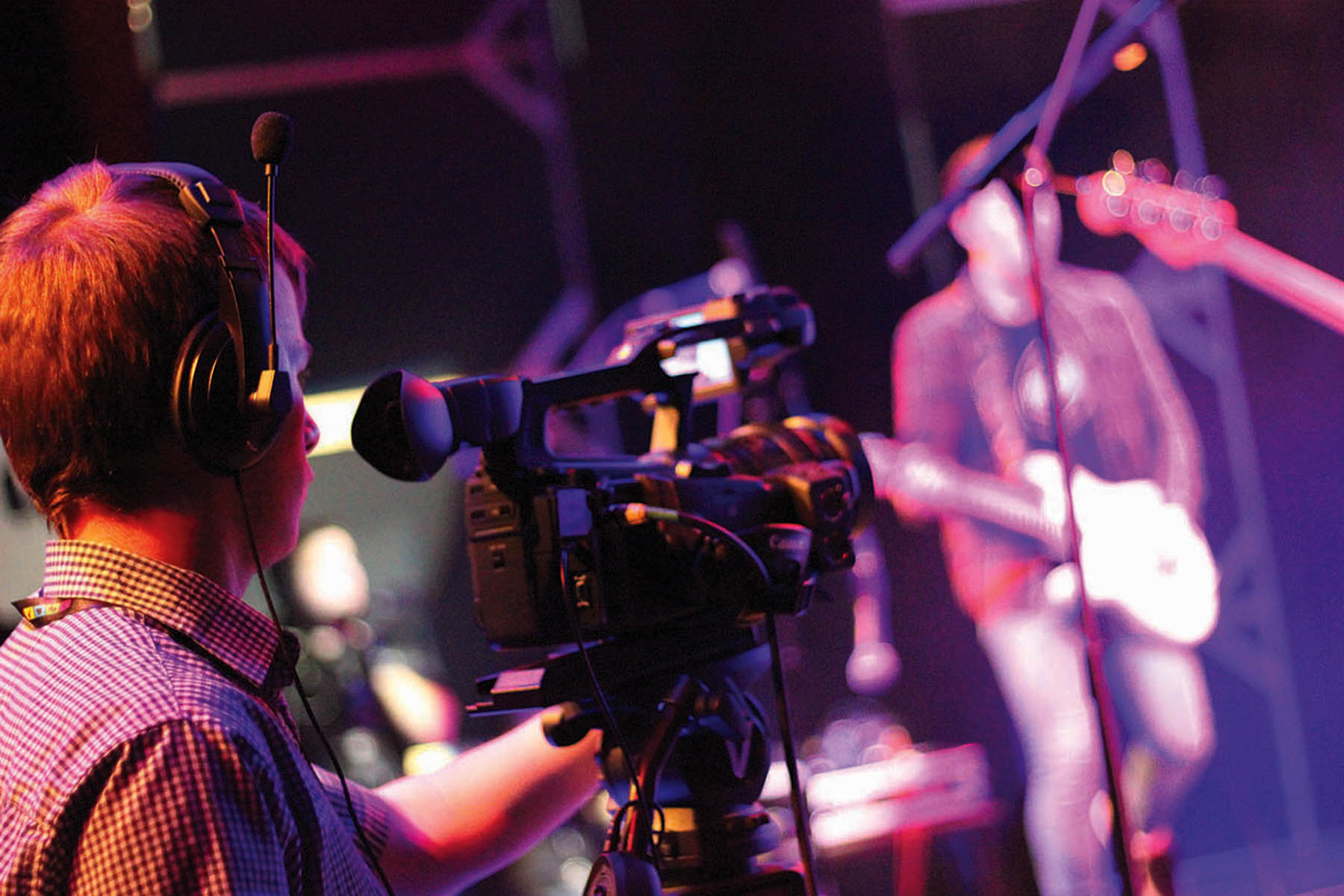 Have you ever wondered what is going on backstage? For every music, theatre, and film production, for every exhibition, conference, community or corporate event, there are a whole team of backstage artists, designers, engineers, producers, managers, technicians and crew. If you would like to get involved in putting on events join Live Events Management.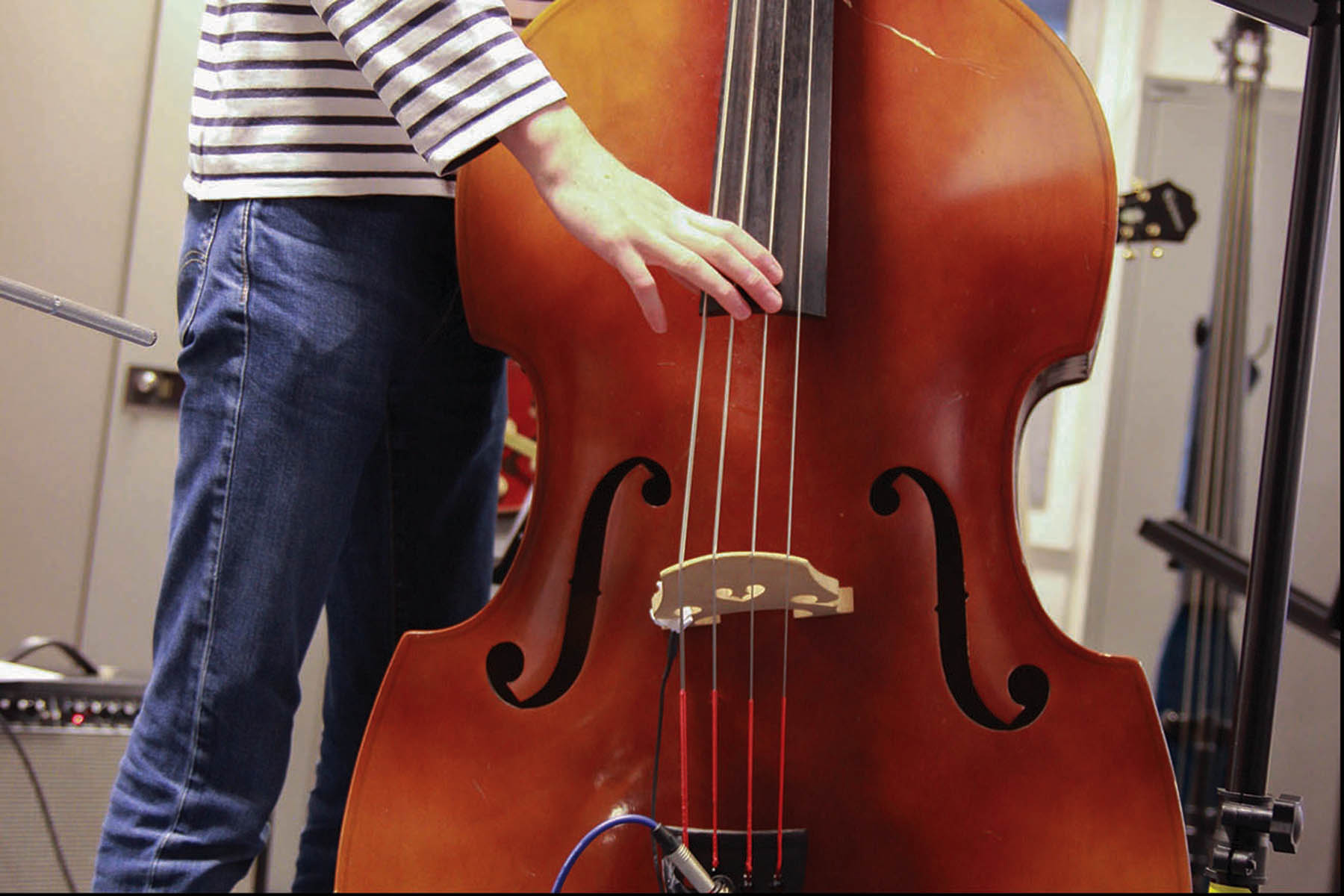 Jazz Performance & Improvisation
The Jazz band is a hugely popular option for musicians who are keen to learn to perform in a larger jazz ensemble and develop both performance as well as improvisational jazz solo skills.
The group is open to you regardless of instrument whether it be brass, woodwind, guitar, bass, keyboard, drums or vocals, and the purpose will be to build a repertoire of jazz standards as well as some other funk, soul, and popular jazz covers.
You will have the opportunity to work collaboratively and develop some technical theory to enhance your soloing if that is something you are interested in.
Musicians should have some experience and interest in jazz or improvisation, and chart or sight reading is recommended.
The Music for Media group will look at all aspects of music for the moving image, whether that be film, television or radio drama.
This exciting option will cover aspects such as spotting (deciding where music should go in a film as well as how it should sound), title music, beds (background music) and stings (short musical idents), arranging and orchestration, developing themes and analysing film music. There will also be an investigation of locative music (geolocated music that is site specific), instillation music and audio branding.
This activity is practical based and allows you to develop a portfolio which you can use for university interviews or as way to gain employment or freelance work. You will be mainly using Logic Pro but you will also get to try Sibelius.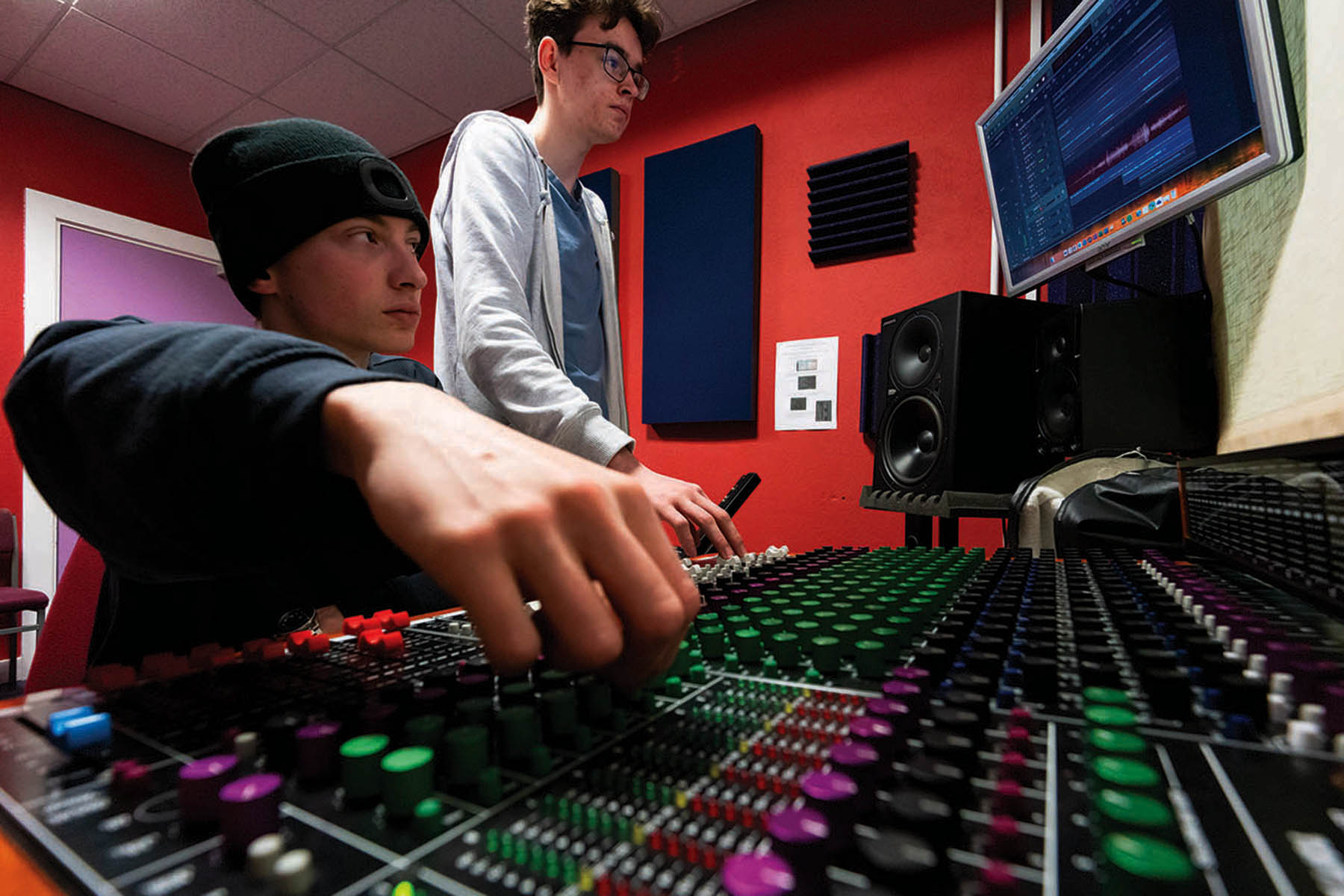 I really enjoy playing in the Jazz Band. The music is challenging, and improvising pushes me out of my comfort zone. It's great fun to take part in. The Jazz Band has helped me with my confidence in ensemble playing, and it helps develop my musical skills, such as sight reading and improv.
Eithne - Jazz Band