A journey of discovery
Truro and Penwith College has come a long way since opening to its first 16-18 year-old students in 1993. Celebrate with us and share the successes of our amazing students and exceptional staff as we hit our 30-year anniversary. Our original mission statement - To provide the best possible learning experience, leading to the highest possible level of achievement by our students - has guided us through the past 30 years and will continue to lead us into the future.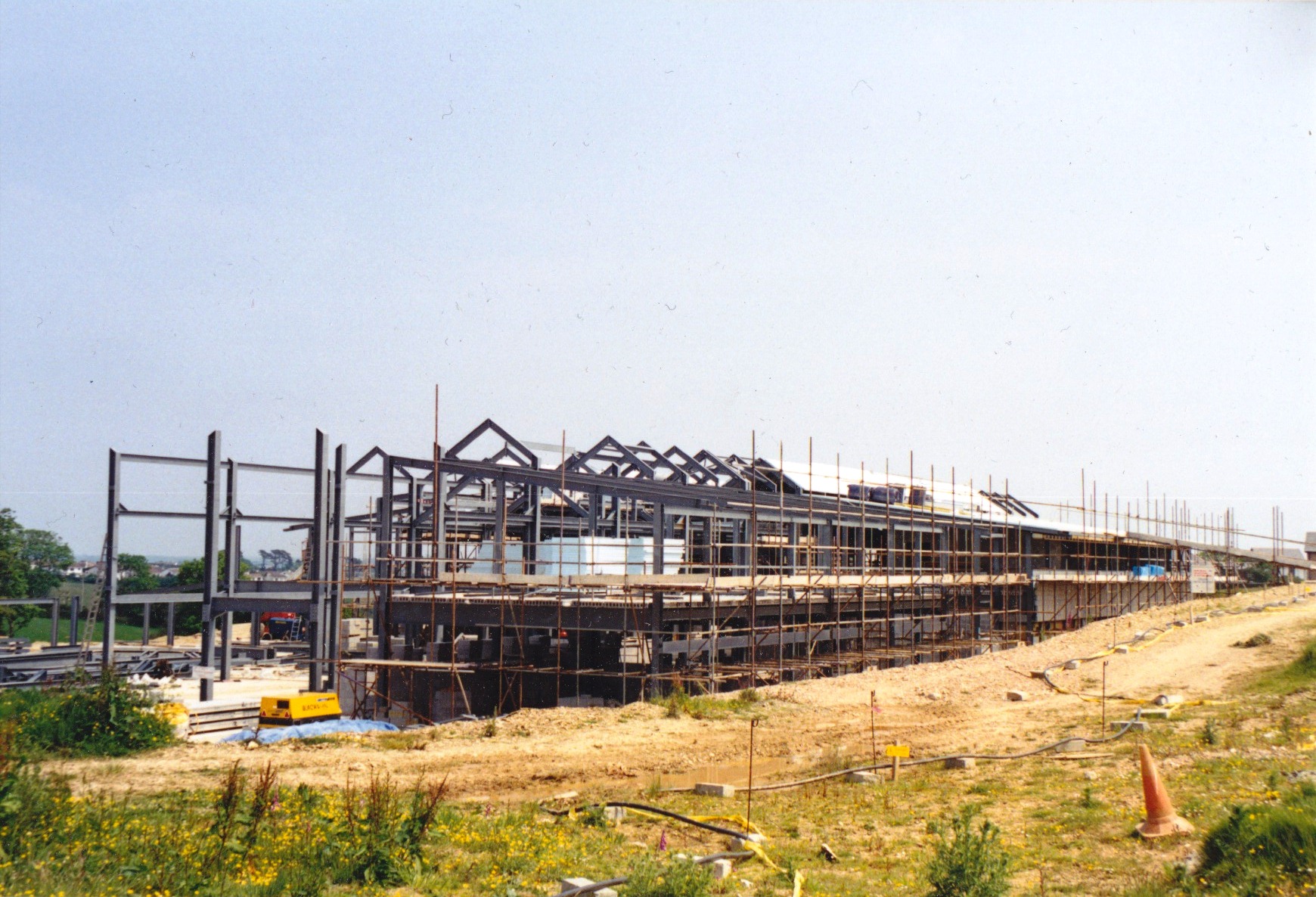 The first Truro College building - Mylor - in 1993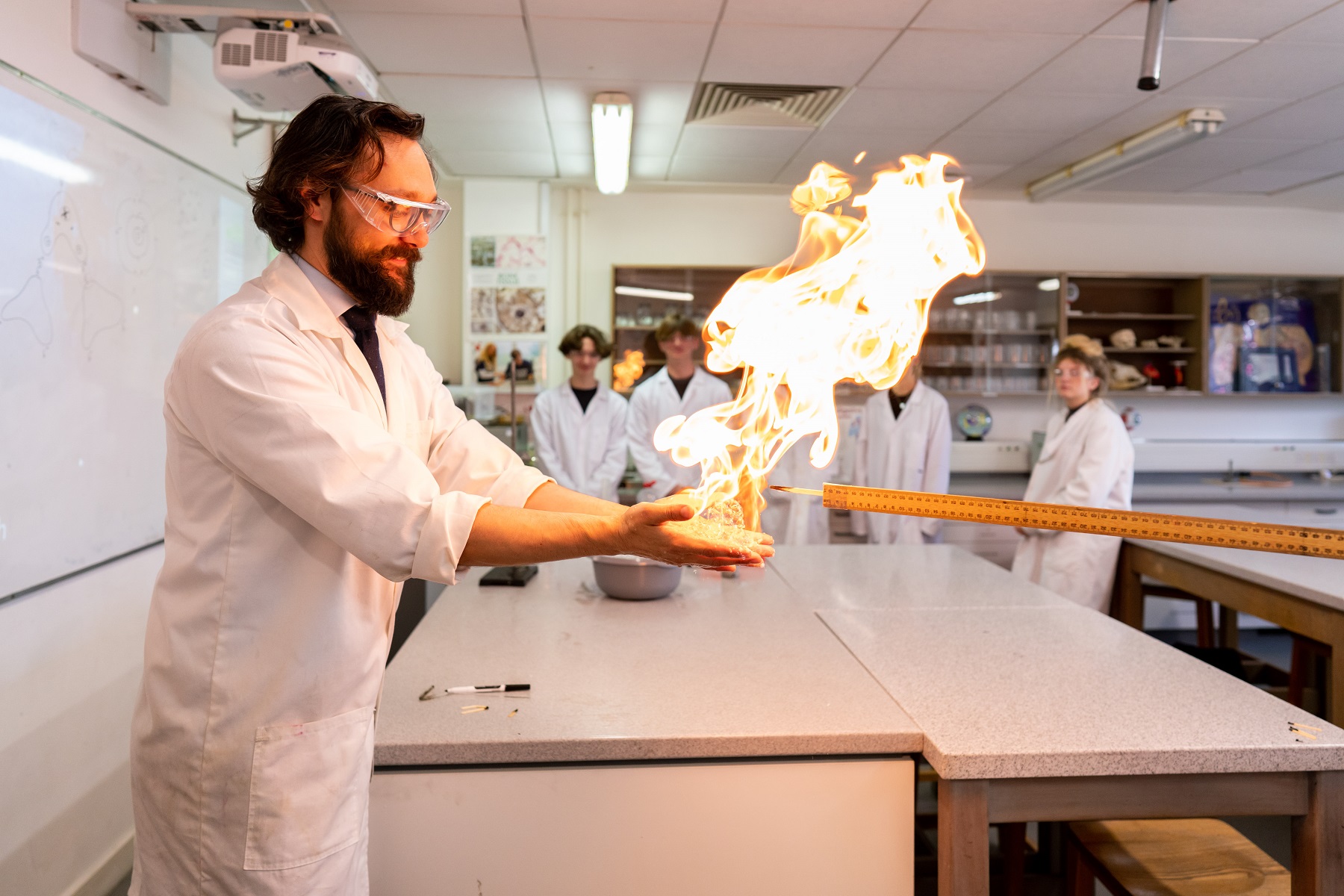 Higher education commenced in 1998
Truro College was founded in 1993 to replace the Truro Sixth Form College
and merged with Penwith College in 2008.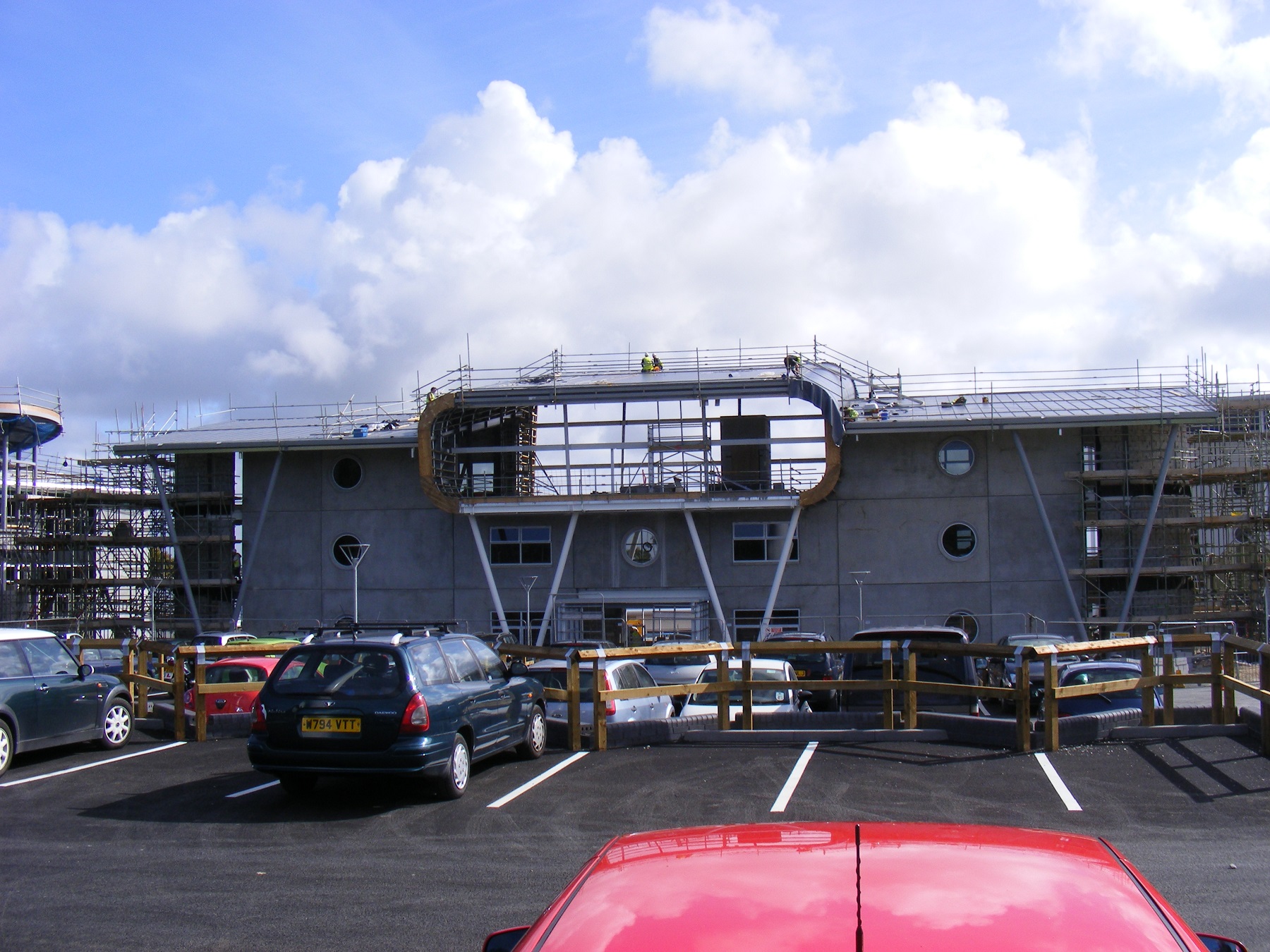 Higher education rated best in the south west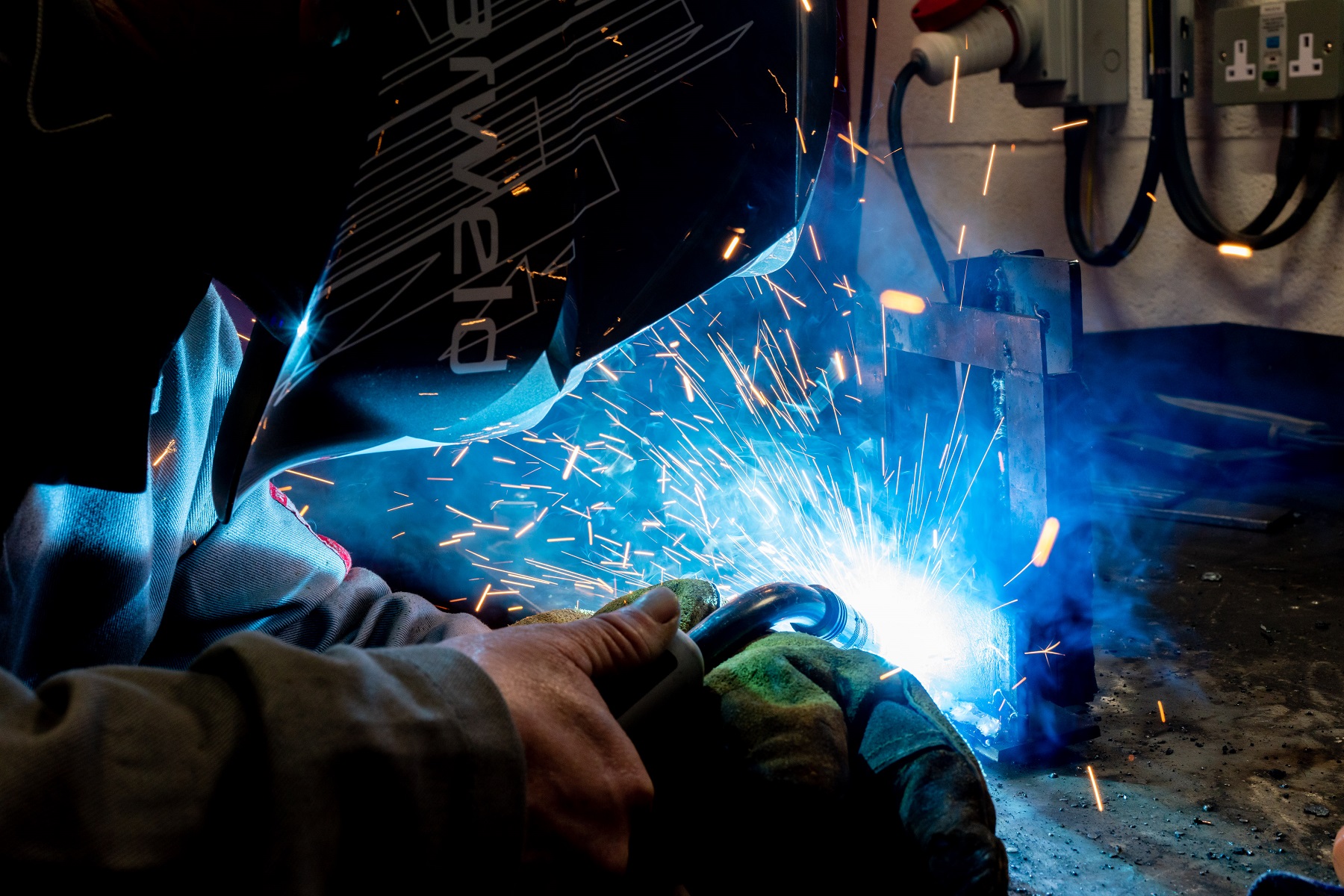 Truro and Penwith merger completed in 2008
We were the first tertiary college to be awarded 'Outstanding' status by Ofsted in 2006,
and the first to retain an Outstanding rating, as Truro and Penwith College, in 2016.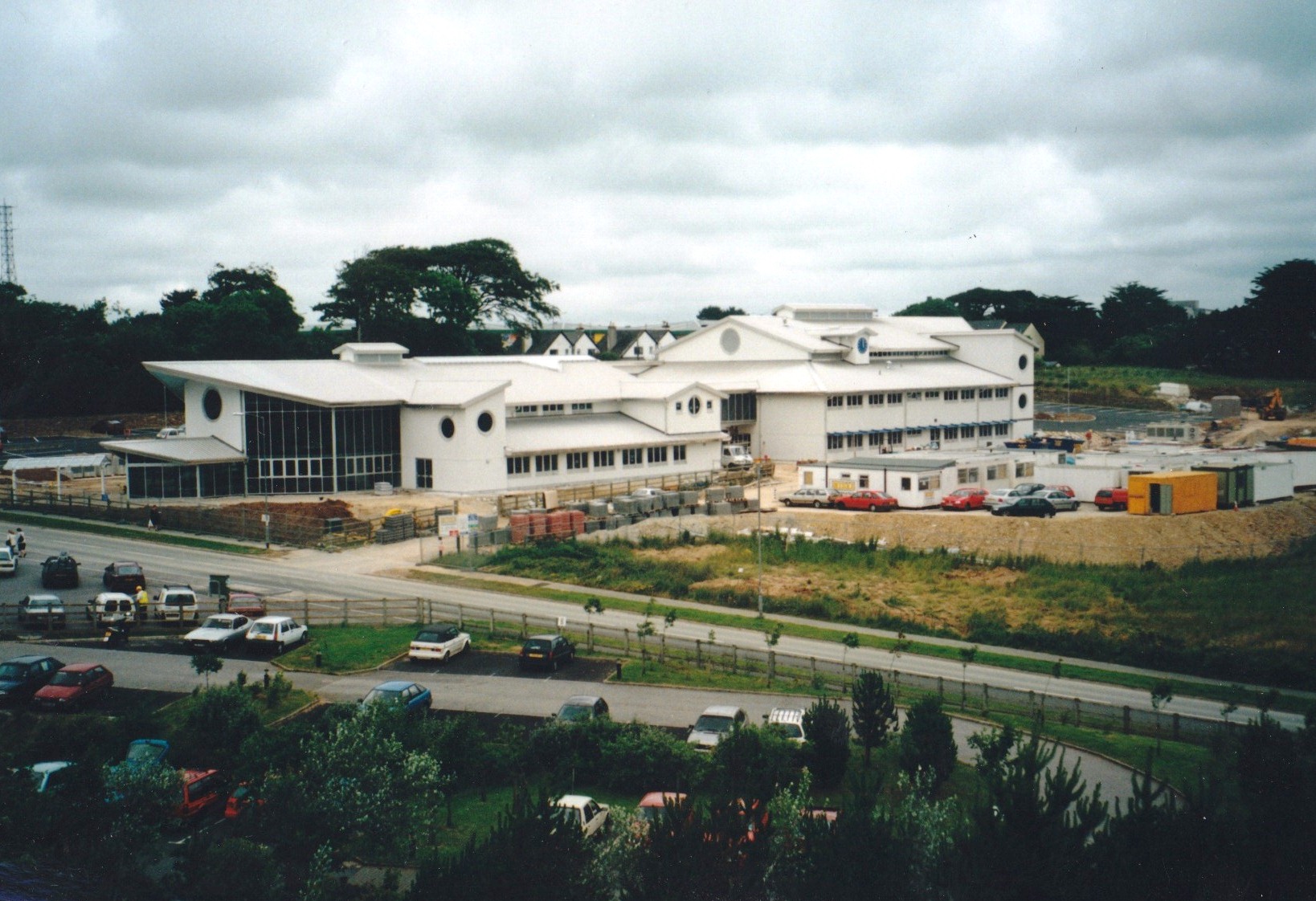 Created the University Centre Truro & Penwith in 2021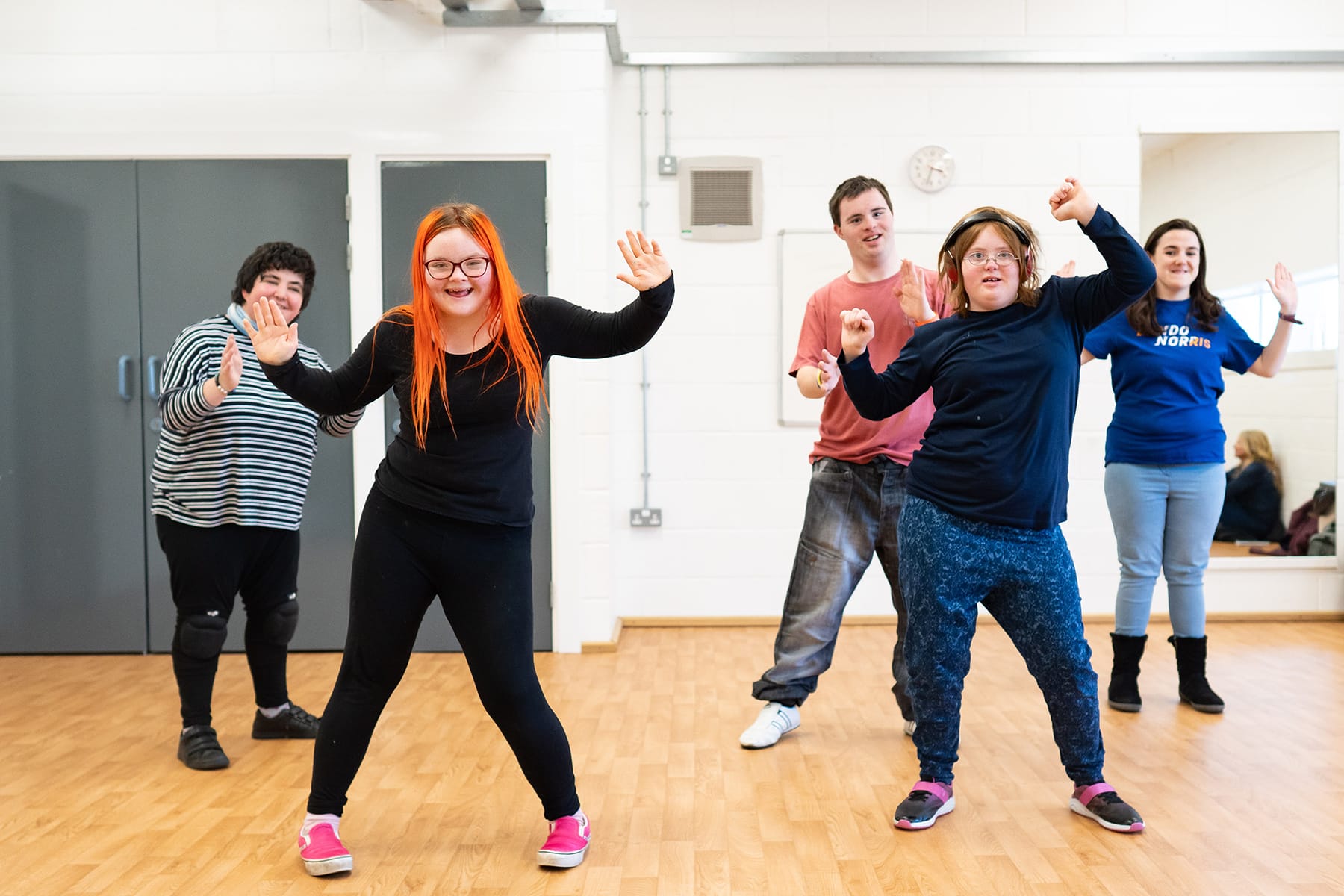 The modern Fal building opened in 2007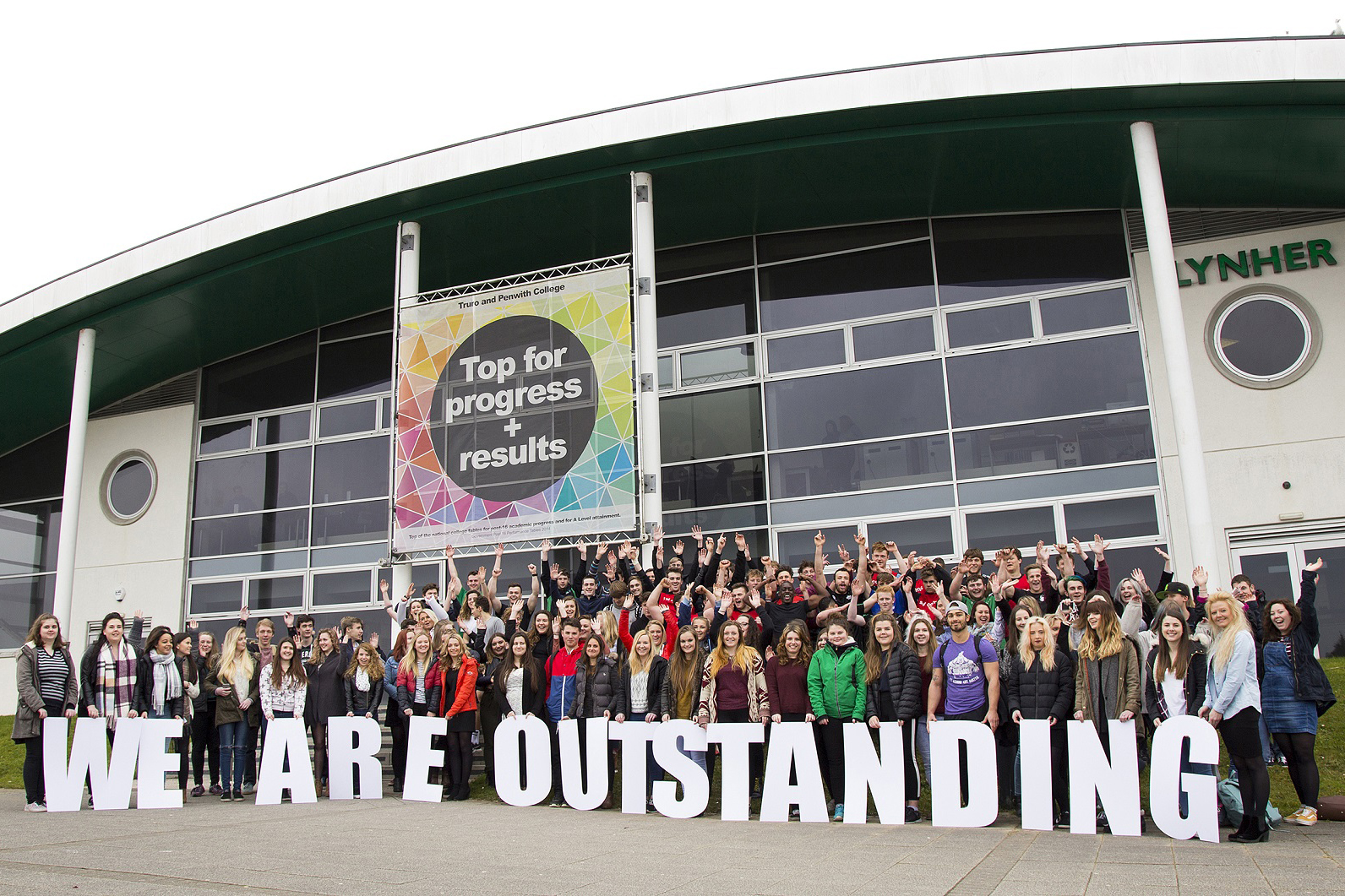 2023 marks Truro and Penwith College's 30th anniversary year and this summer is the perfect time to celebrate our achievements and look to a bright future ahead.
Our vision has been built on a foundation of ambitions and values which encourages students to Look Further, Reach Further and Go Further.
We were the first tertiary college to be awarded 'Outstanding' status, the highest designation, by Ofsted in 2006, and the first to retain an Outstanding rating, as Truro and Penwith College, in 2016.
We have been recognised as the top non-selective provider of the International Baccalaureate Diploma in the UK, the best provider of Hair and Beauty apprenticeships in the UK and the highest A Level points-per-student and value-added progress score in the UK.
The College has assisted in the creation of the Ofsted Outstanding Callywith College, which opened in Bodmin in September 2017 and has been rated the best sixth form college in England by the Department of Education.
More recent developments include opening the South West Institute of Technology building in Truro and this September we will open the new STEM & Health Skills Centre in Bodmin.

We wouldn't be where we are today without the support of our students and staff. A huge thank you to all our staff for their hard work and dedication towards making Truro and Penwith College a fantastic centre for further and higher education. On Monday 12th June, our staff will be sharing their memories, student stories and amazing milestones that Truro and Penwith College has achieved over the last 30 years. See how our campuses have transformed, building state-of-the-art facilities and shaping students' futures into lifelong careers. Watch this space for staff interviews as we take a journey back to 1993.
Do you have a Truro & Penwith College story of your own?
We would love to share your fond memories and personal milestones at the College. Leave us a message below and we will share it in our 30-year anniversary memory book. The book will also be travelling with us to the summer events this year where you can sign it in person.
1993
Truro College is officially opened with Jonathan Burnett as the first Principal.
Mr Burnett said of the opening: "When students come to the college, whether they are young or mature, attending full or part time courses, they are all expecting high quality provision with high standards. We want to meet that expectation."
1994
The College has a successful first year with an 88 percent pass rate, 5 percent above national figures.
1995
The Callenick building opens along with the Terrace Restaurant.
1997
The College is named the best in the South West and 17th nationally, according to Government A Level league tables. Tresillian building opens and Haven House opens in Truro city centre – a dedicated conference and training centre.
1998
Higher education is added to the College offer.
1999
The College welcomes its first International Baccalaureate students.
2002
Helford building opens. The College is awarded Beacon status and this has been followed by Investors in People, Investors in Careers and a Matrix accreditation (a quality standard for information advice and guidance services) which recognises independent and impartial advice to learners about their post-16 options, which characterises the College's approach.
2003
Allen building opens.
2006
The merger of Truro and Penwith College is decided. Lynher building opens. The College receives its first 'Outstanding' rating by Ofsted.
2007
The Fal building opens.
2008
Truro College merges with Penwith College and one of the biggest moments in the College's history takes place. The two campuses keep their individual identities, but continue to be one of the most successful colleges in the UK.
2009
Rugby students win the Daily Mail RBS Under 18 cup.
2010
As part of the £30million redevelopment of Penwith College, Treneere Manor, Porthcurno, Sennen, Zennor, Gwenvor and Lamorna buildings open at Penwith campus and Sedrick, the 100kw wind turbine, is built. David Walrond becomes Principal of Truro and Penwith College.
2012
The White Building, a new centre for art and design, and the Seaton Building, a facility for automotive, construction and engineering, open.
2016
Truro and Penwith College retains 'Outstanding' by Ofsted. The College also receives Gold TEF rating from the Office for Students for its higher education.
2017
The College receives the prestigious National Beacon Award for Excellence in Leadership and Governance.
2020
David Walrond retires as Principal and Martin Tucker is appointed.
2021
The University Centre Truro and Penwith is created to replace Truro and Penwith College higher education with new courses and a new identity for future students . The £7.5million South West Institute of Technology building - Valency - opens at Truro College signalling a new focus on engineering, digital, renewable construction and Electric Vehicles for the college.
2023
The brand-new STEM and Health Skills Centre in Bodmin is built to provide students of all ages in north east Cornwall with a specialist provision based on local career needs in Engineering, Digital and Health.