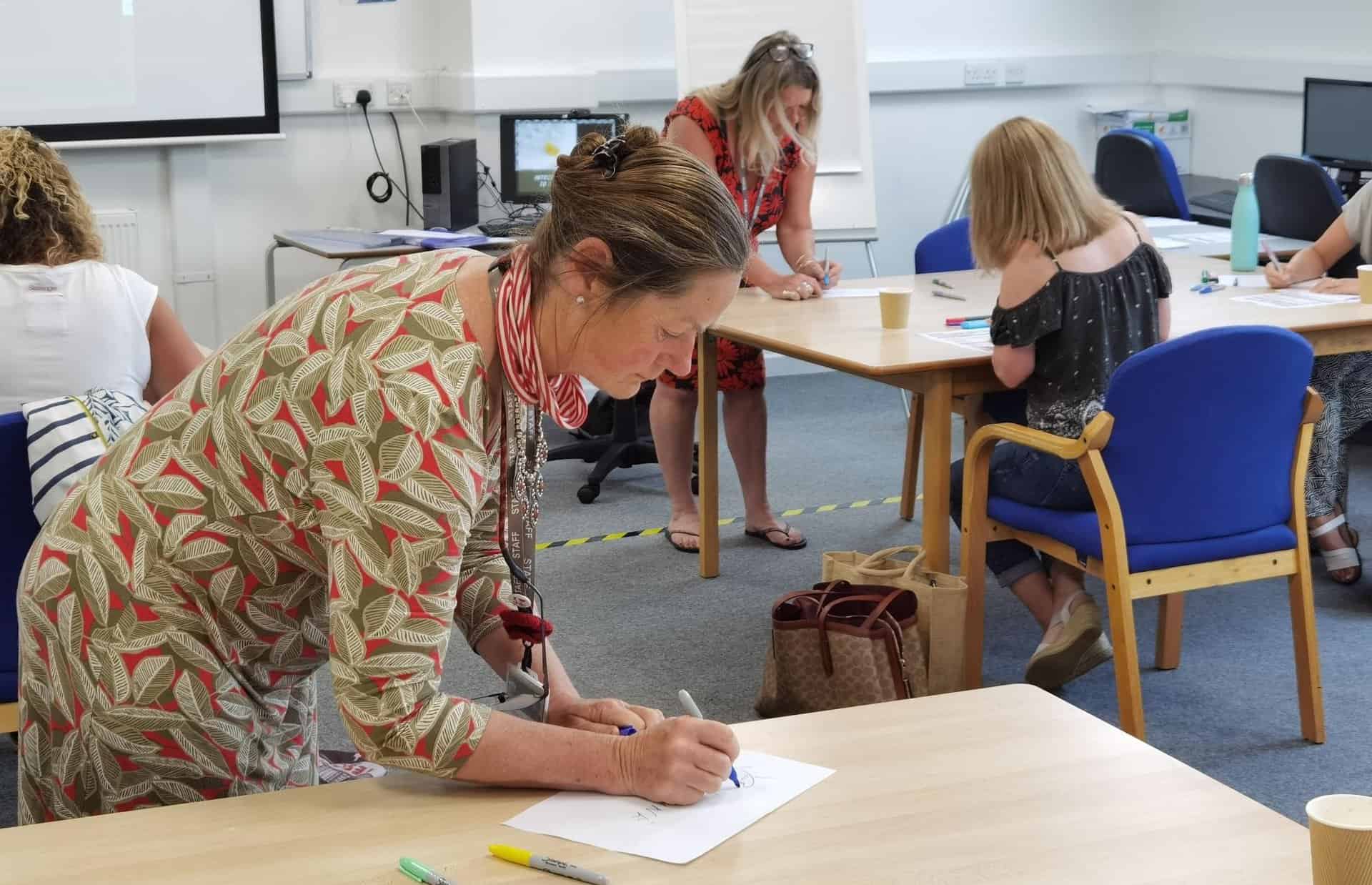 We offer a range of pre-course activities to help you to make an informed choice about your next steps, including FREE taster sessions and FREE Higher Level Skills Days.
The project is also able to support you when progressing towards a range of University Level qualifications, to help you to remove the barrier between you and your path to a University Level short course or professional qualification at Level 4 or above.
For further information please contact: success@truro-penwith.ac.uk
SUCCESS courses are designed for you to succeed at gaining a higher-level qualification! They are a flexible & affordable work-based way to learn by increasing your skills and confidence in a range of subject areas. Delivered by industry experts SUCCESS are a contemporary form of blended learning with relevant assignments. Fusing theory and practice you will be fully supported and guided throughout.
Why do them?
Accredited through Plymouth University
Each module is worth 20 credits
Modules can be used towards a Plymouth University Certificate of
Professional Development
Flexible & affordable
5 days of taught sessions over 2 to 3 months
Who are they for?
EVERYONE! Whether you have been to University or not; are working in a role and want a qualification to support and develop your practice with theory or you want to change career, the SUCCESS tutors and AHLS Team are here to support you every step of the way.
This Institute of Leadership & Management L5 programme is assessed through work-based assignments. This course requires significant periods of self-study outside of the scheduled sessions and a number of assignments which encompass critically evaluating techniques and developing new processes within your work role.
Why do them?
Gain an internationally recognised qualification
A supportive, focused environment for you to review, assess and develop your ability as a senior manager
Improve your own, and organisational, performance.
6 days of taught sessions over 2 to 3 months (or 12 sessions weekly online)
Who are they for?
Practising middle and senior managers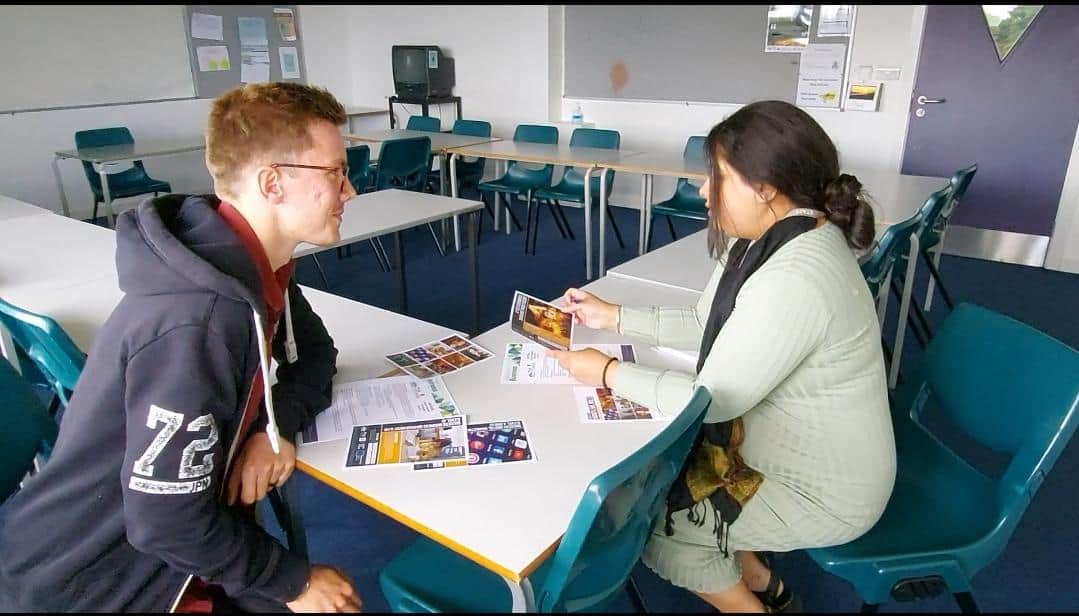 50% off - eligibility criteria
The eligibility criteria for part funding towards our ILM or University SUCCESS modules are:
You need to be able to show that you have the right to live and work in the UK (proven through showing ID).
You should not have accessed the funding before through any provider.
You must attend a 4-hour awareness activity.
Complete a short guidance appointment with our Guidance Officer.
Gain short insights into subjects that could really supercharge your business or provide a possible path for your future career at our FREE Taster Sessions. Led by Industry experts these vibrant sessions are free to attend and include a networking lunch. Attendance also unlocks a 50% discount to SUCCESS & ILM courses, subject to eligibility.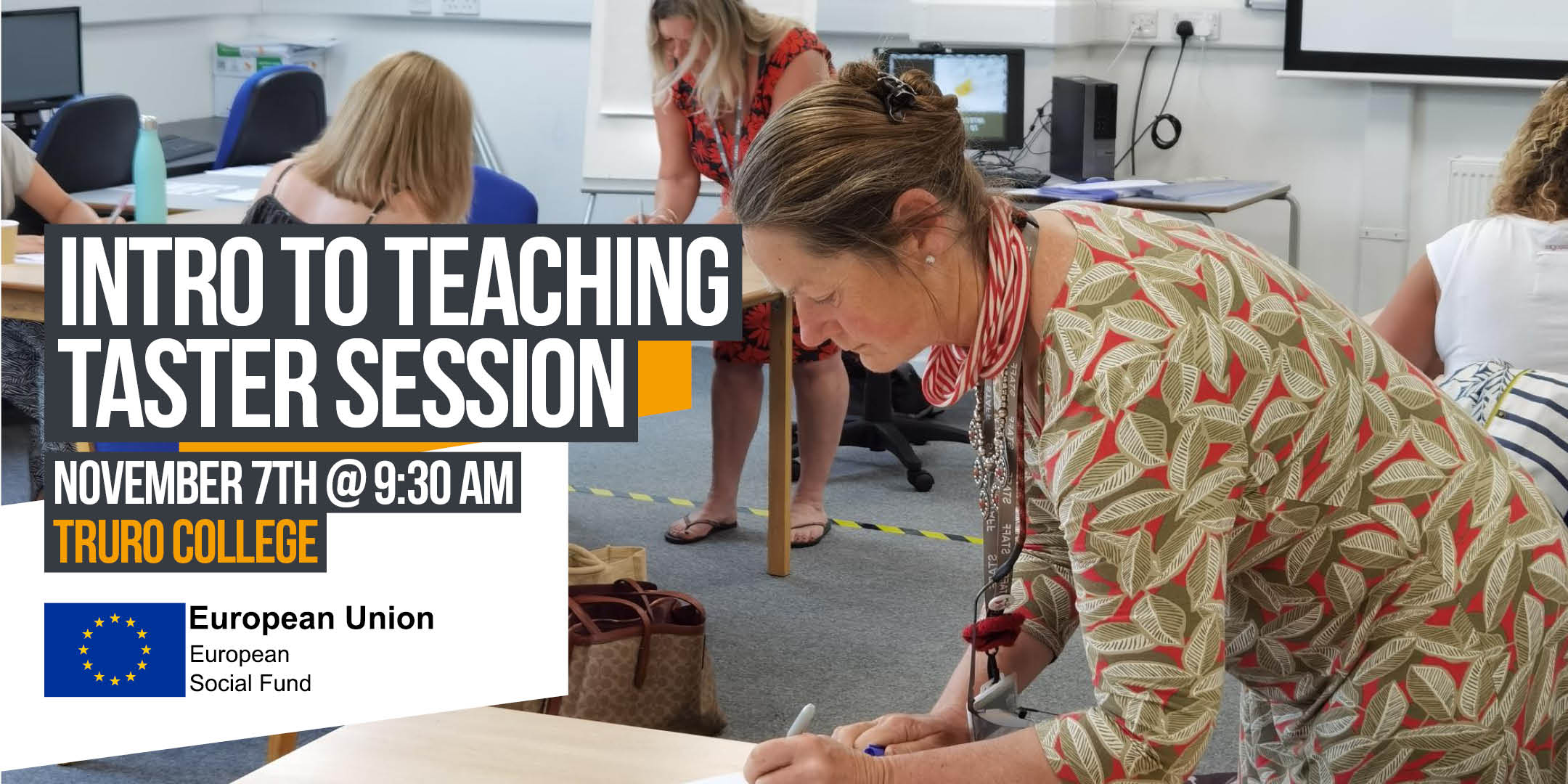 Truro College Fal Building • Truro
Free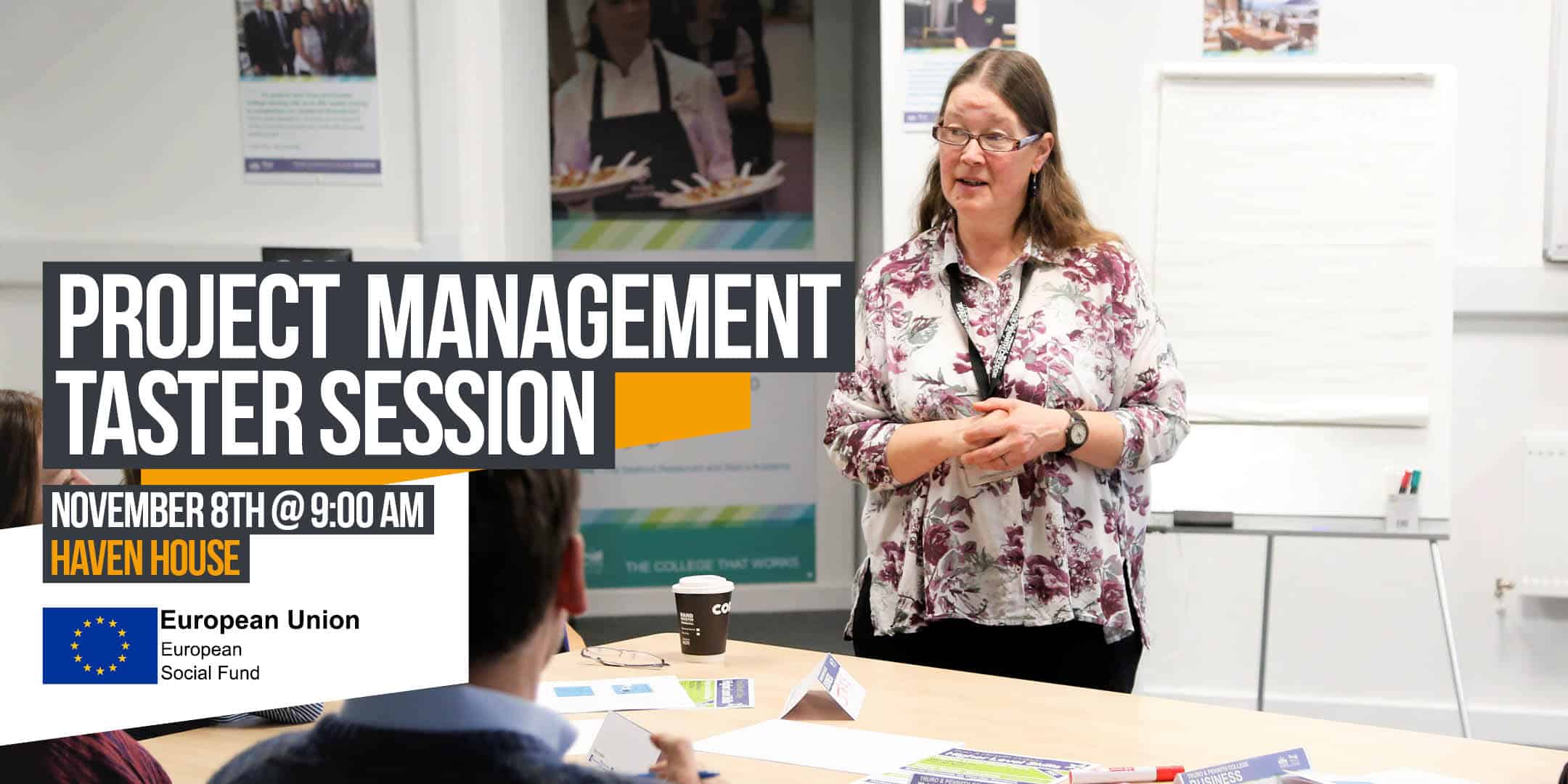 Fal Building Truro College • Truro
Free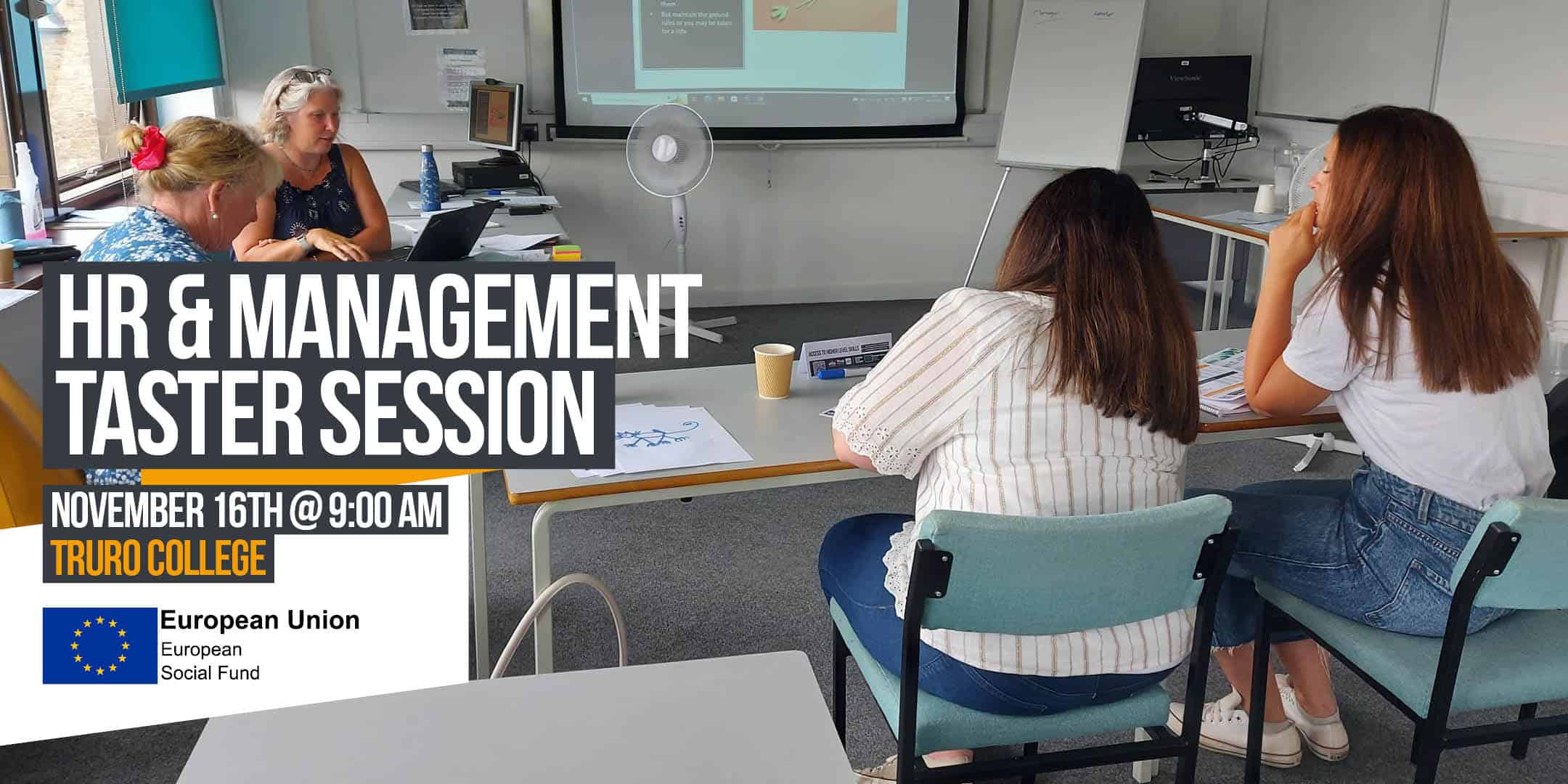 Fal Building Truro College • Truro
Free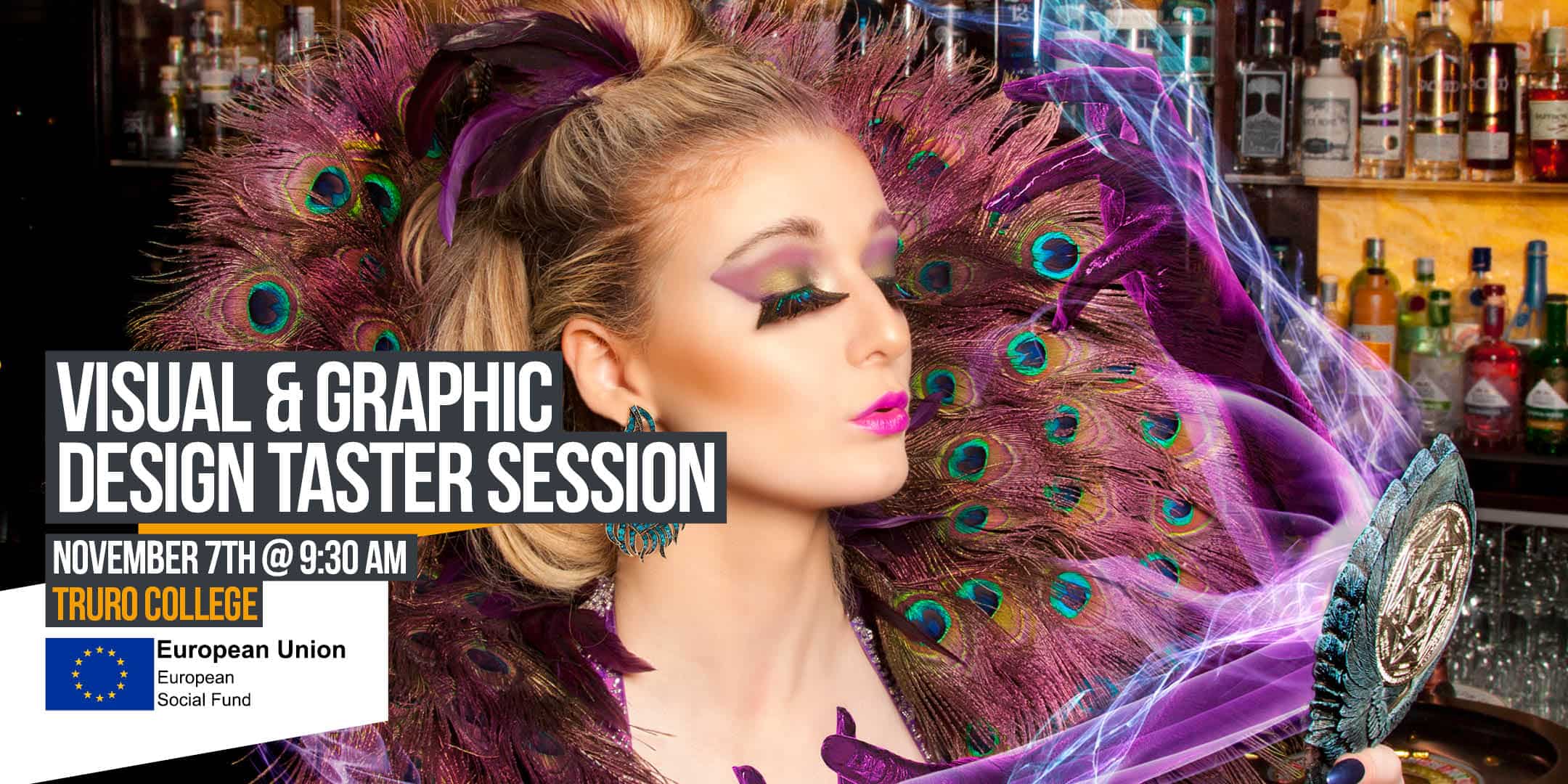 Truro College Fal Building • Truro
Free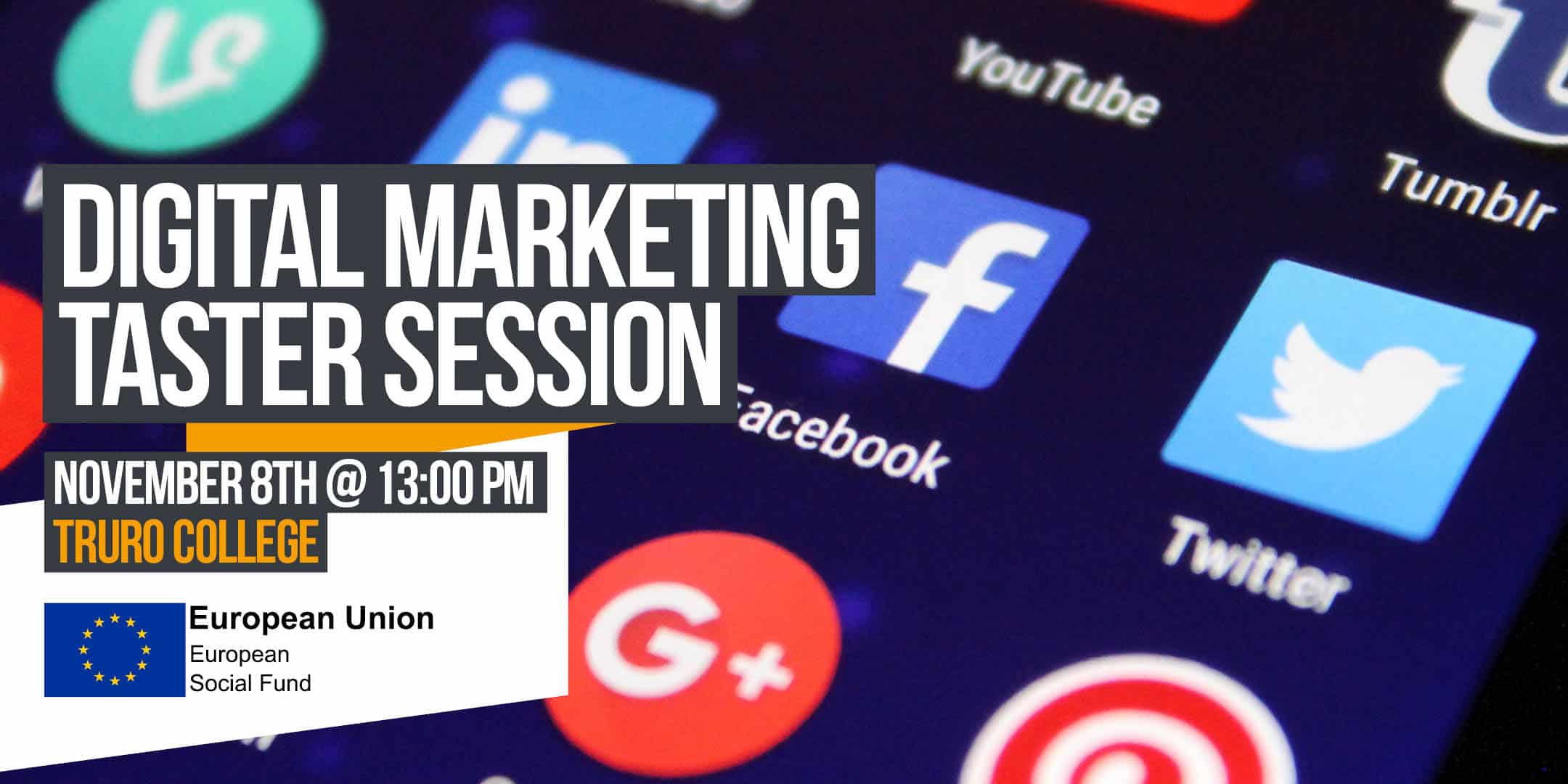 Fal Building Truro College • Truro
Free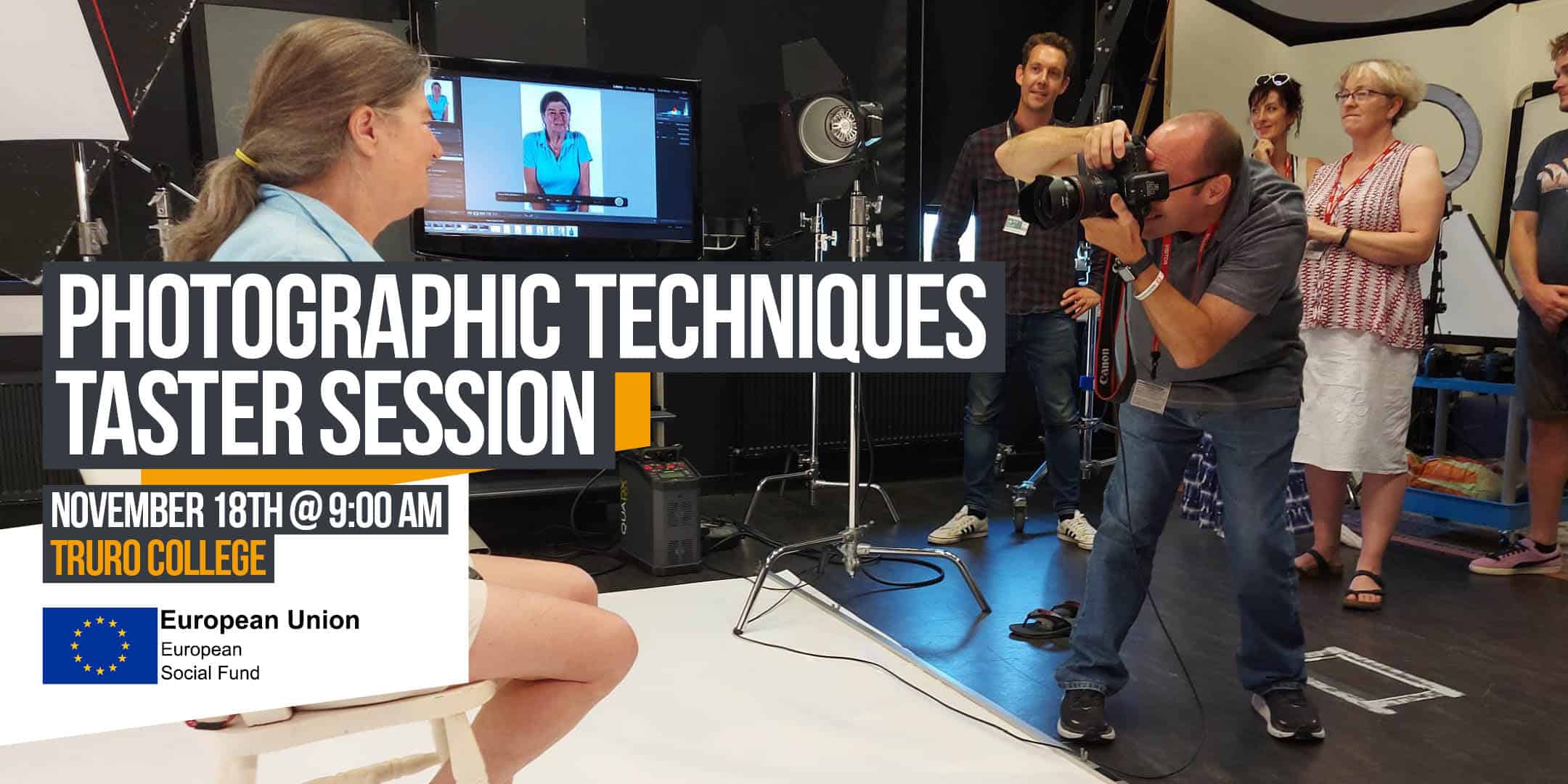 Fal Building Truro College • Truro
Free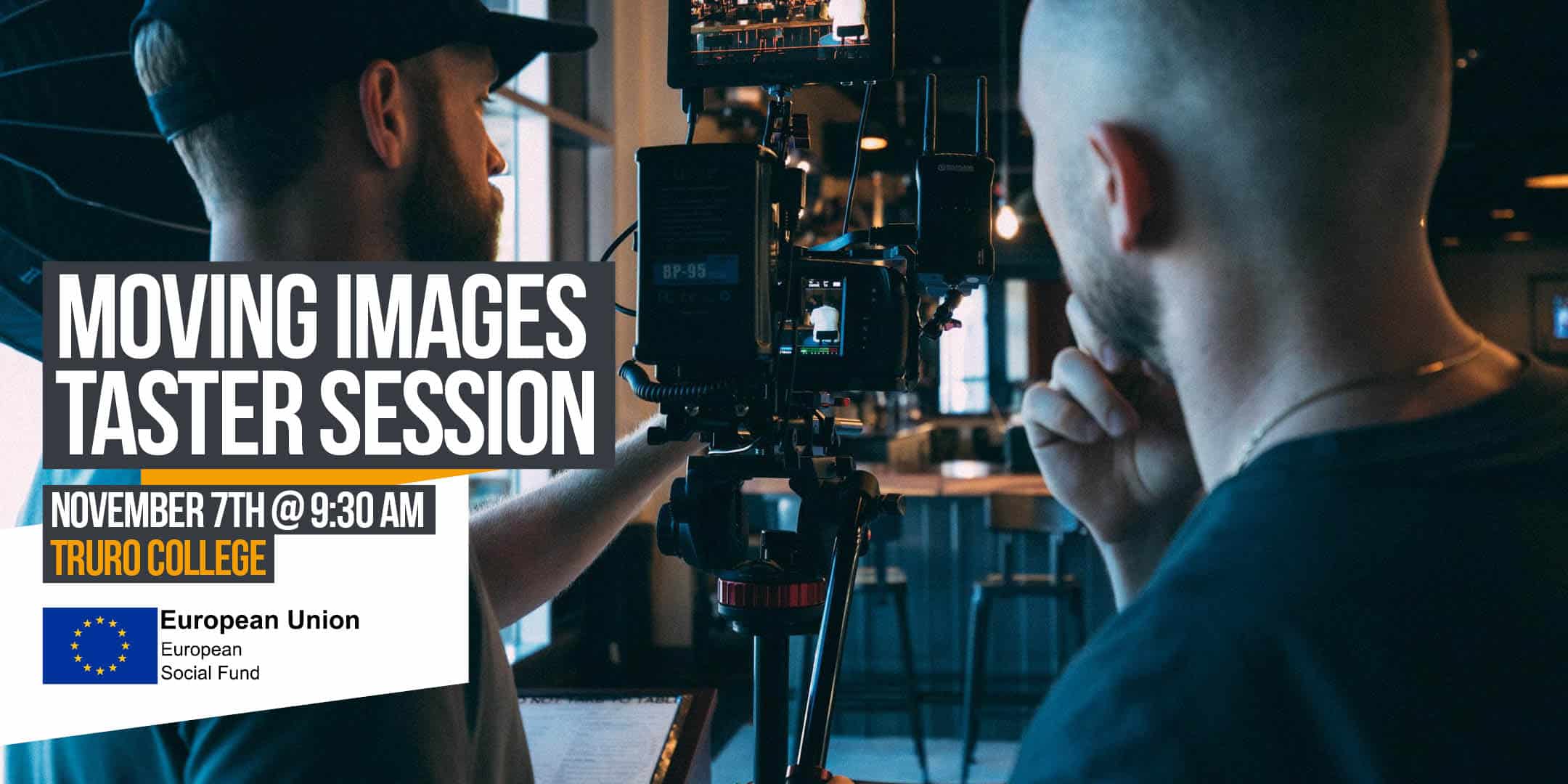 Truro College Fal building • Truro
Free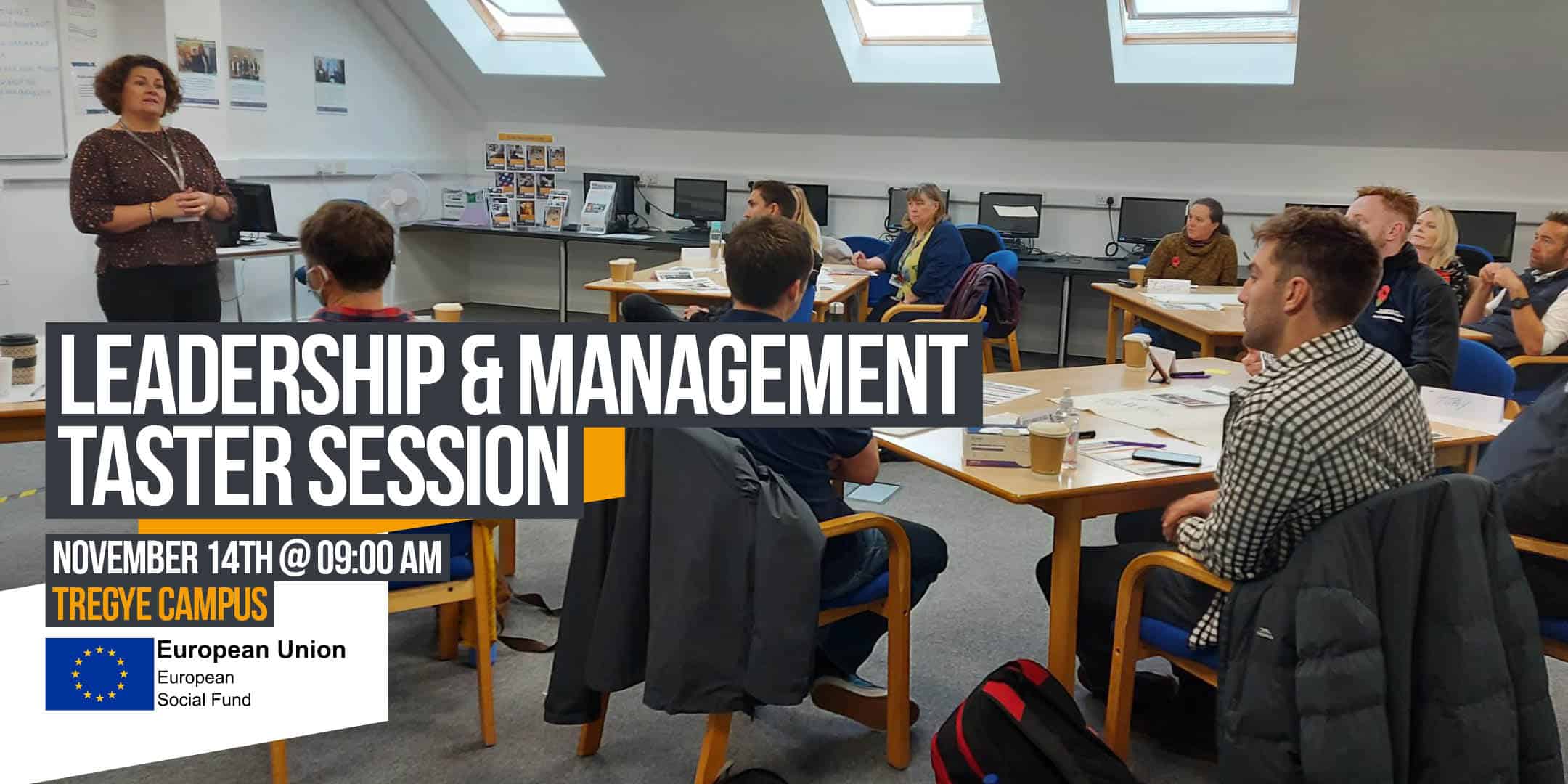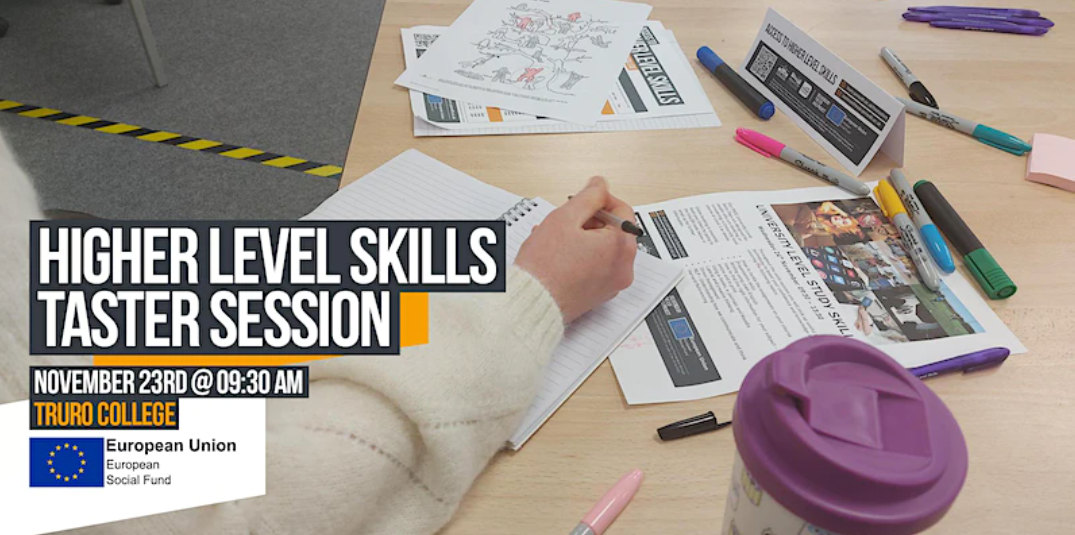 Fal Building Truro College • Truro
Free
course start dates autumn 2022
| | | | | | |
| --- | --- | --- | --- | --- | --- |
| L5 ILM Leadership and Management | 08/09/2022 | 6 Days | 09:00 - 17:00 | £925* | 22 Sept | 06 Oct | 20 Oct | 03 Nov | 17 Nov |
| L4 SUCCESS Digital Marketing Opportunity | 20/09/2022 | 5 Days | 9:30 - 16:30 | £830* | 04 Oct |18 Oct | 01 Nov | 15 Nov |
| L4 SUCCESS Photographic Techniques | 23/09/2022 | 5 Days | 9:30 - 16:30 | £830* | 07 Oct | 21 Oct | 11 Nov | 25 Nov |
| L4 SUCCEEE Visual & Graphic Techniques | 23/09/2022 | 5 Days | 9:30 - 16:30 | £830* | 07 Oct | 21 Oct | 11 Nov | 25 Nov |
| L4 SUCCESS Moving Image Techniques | 23/09/2022 | 5 Days | 9:30 - 16:30 | £830* | 07 Oct | 21 Oct | 11 Nov | 25 Nov |
| L4 SUCCESS Business, Management and HR | 28/09/2022 | 5 Days | 9:30 - 16:30 | £830* | 12 Oct | 26 Oct | 09 Nov | 23 Nov |
| L4 SUCCESS Project Management | 19/10/2022 | 5 Days | 9:30 - 16:30 | £830* | 02 Nov | 23 Nov | 07 Dec | 14 Dec |
course start dates spring 2023
| | | | | | |
| --- | --- | --- | --- | --- | --- |
| L5 ILM Leadership & Management | 05/01/2023 | 6 Days | 09:00 - 17:00 | £925* | 19 Jan | 02 Feb | 23 Feb | 15 Mar | 29 Mar |
| L5 ILM Leadership & Management (ONLINE) | 10/01/2023 | 10 Days | 16:00 - 18:00 | £925* | 17 Jan | 24 Jan | 31 Jan | 07 Feb | 21 Feb | 28 Feb | 14 Mar | 22 Mar | 28 Mar |
| L4 SUCCESS Business, Management and HR | 18/01/2023 | 5 Days | 9:30 - 16:30 | £830* | 01 Feb | 22 Feb | 08 Mar | 22 Mar |
| L4 SUCCESS Project Management | 25/01/2023 | 5 Days | 9:30 - 16:30 | £830* | 08 Feb | 22 Feb | 08 Mar | 22 Feb |
| L4 SUCCESS Photographic Techniques | 10/02/2023 | 5 Days | 9:30 - 16:30 | £830* | 24 Feb | 10 Mar | 31 Mar | 21 Apr |
| L4 SUCCESS Visual & Graphic Techniques | 10/02/2023 | 5 Days | 9:30 - 16:30 | £830* | 24 Feb | 10 Mar | 31 Mar | 21 Apr |
| L4 SUCCESS Moving Image Techniques | 10/02/2023 | 5 Days | 9:30 - 16:30 | £830* | 24 Feb | 10 Mar | 31 Mar | 21 Apr |
| L4 SUCCESS Digital Marketing Opportunity | 21/02/2023 | 5 Days | 9:30 - 16:30 | £830* | 07 Mar | 21 Mar | 28 Mar | 18 Apr |
*50% funding may be available subject to eligibility
sign up to keep up to date with the latest news & announcements