An innovative new 'Accelerate Programme' for 16-18-year-old students aiming for academic excellence in STEM subjects and competitive university applications has been launched at Truro and Penwith College.
The College's latest innovation focuses on Science, Technology, Engineering and Maths (STEM) subjects, following decades of national acclaim for leading levels of student achievement and acceptances to the UK's top universities.
The College has launched its new Accelerate Programme to the delight of academic students and their families across Cornwall, with record levels of interest from those wishing to join the programme from September 2023.
The news comes after the College is rated top in the South West region for offers to the UK's best universities and named as a Centre of Excellence, by the Telegraph newspaper, as one of the leading institutions for nurturing students to achieve places at the UK's top Russell Group Universities.
Nearly a quarter of the College's students applying to Oxbridge and Cambridge universities were successfully offered places in 2023, well over the UK average of 14.7%.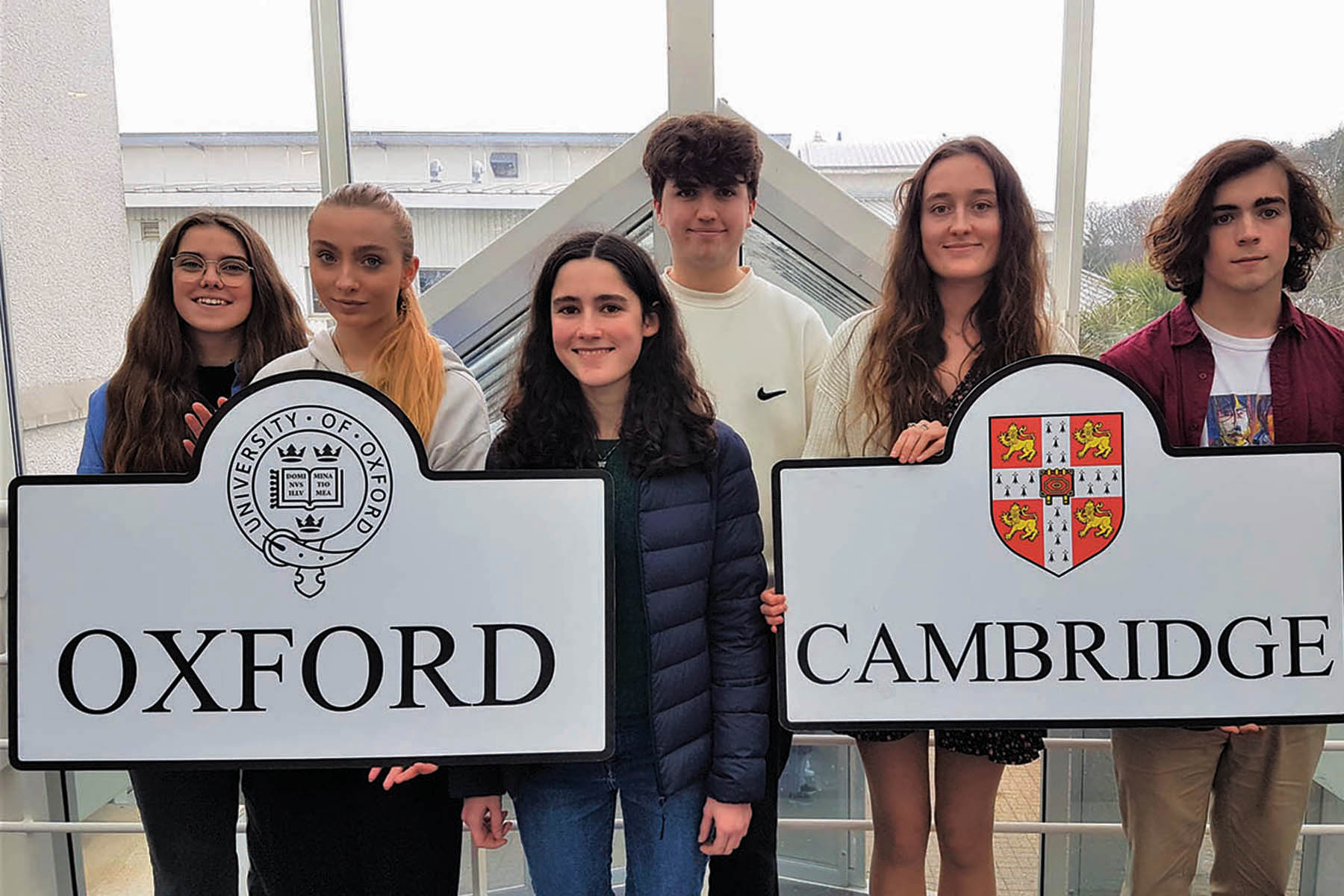 Entry to the universities is particularly competitive, so the College has an intensive programme to support all Oxbridge applications.
The new Accelerate Programme enhances the College's nationally leading levels of student success even further, bringing the most academically minded students together for a wealth of experiences, enrichment and support alongside their A Level programmes that will continue to keep the College's students one step ahead of their peers.
Students accepted onto the programme will be supported to study up to four A Level qualifications, at least two of which will be in STEM (Science, Technology, Engineering and Maths) subjects.
The new bespoke, well-rounded and extensive programme of study will be supplemented by at least one STEM-based Academy from the College's nationally leading Enrichment offer to boost student success further in areas such as Medical, STEM Research, Computing, Maths and more.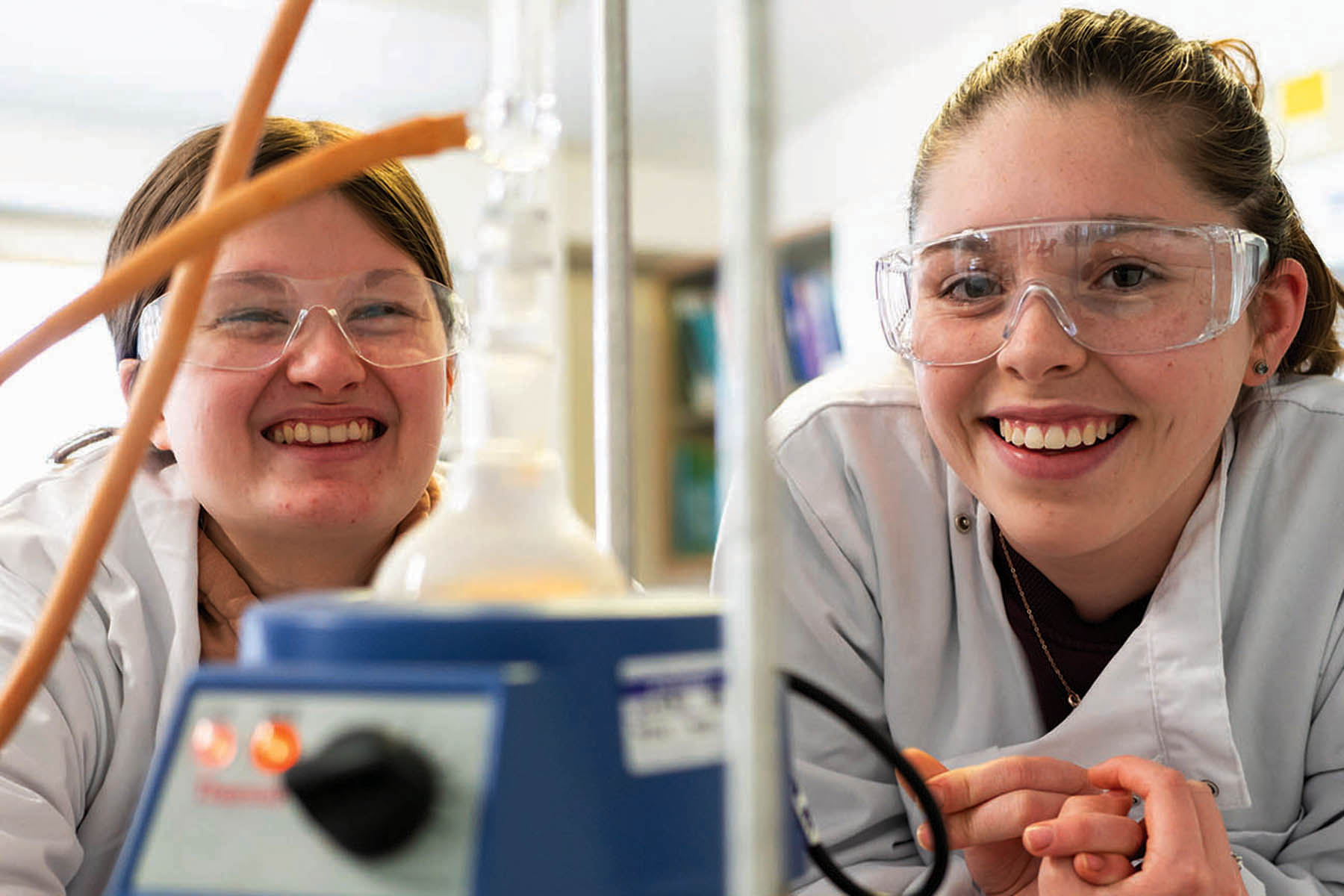 We have a number of extra-curricular pathways available to our students, which are grouped as the STEM Academy.
The College is using its relationships with leading bodies and institutions across the globe to supplement qualifications and Academies with talks from leading professionals, outreach opportunities, attending student research conferences, Olympiads and competitions alongside opportunities for work experience, dedicated support for Oxbridge applications and an EPQ (Extended Project Qualification) worth 28-UCAS points to boost university applications.
A range of dedicated and specialist tutorials rounds-off the Accelerate Programme focussing on study skills, academic progress reviews, development of meta-cognition, one-to-one university application support, personal development, wellbeing, leadership and social skills.
Maria Lee, Accelerate Programme Coordinator at Truro and Penwith College commented: "At Truro and Penwith College, we recognise that success at university-level education is not only about academic excellence, but also about fostering wellbeing while developing leadership and social skills alongside a range of well-rounded opportunities, enabling our students to confidently step into the world and manifest positive change in society and on the world stage.
"At Truro and Penwith College we are committed to widening participation in highly academic university courses. It's incredibly pleasing to bring this level of academic opportunities to aspirational students across Cornwall and we can't wait to get started in September."
The College's latest line of high achievers received their A Level results earlier this month, with the class of 2023 achieving a staggering 100% pass-rate in 41 A Level and 16 Vocational subjects, more than many of Cornwall's smaller 16+ institutions are able to offer.
144 of the very top A* grades were achieved at the College in 2023 with 99% of students receiving an A Level pass, representing huge levels of student achievement.
Truro and Penwith College Principal, Martin Tucker, said of the 2023 results: "All the hard work of the fantastic students and staff at Truro and Penwith College has been rewarded with another set of impressive outcomes for our students.
"To see so many students celebrating their successes and looking forward to the next stage of their education and training is wonderful, their educational journey so far has not been straightforward which makes these results even more remarkable."
Prime Minister Rishi Sunak visited the College in February to tour the multi-million-pound investments that have been made in state-of-the-art, industry-standard learning facilities with the new £7 million South West Institute of Technology building opening just last year and the College recently receiving a share of £16 million in capital funding from The Wolfson Foundation to renovate Science labs.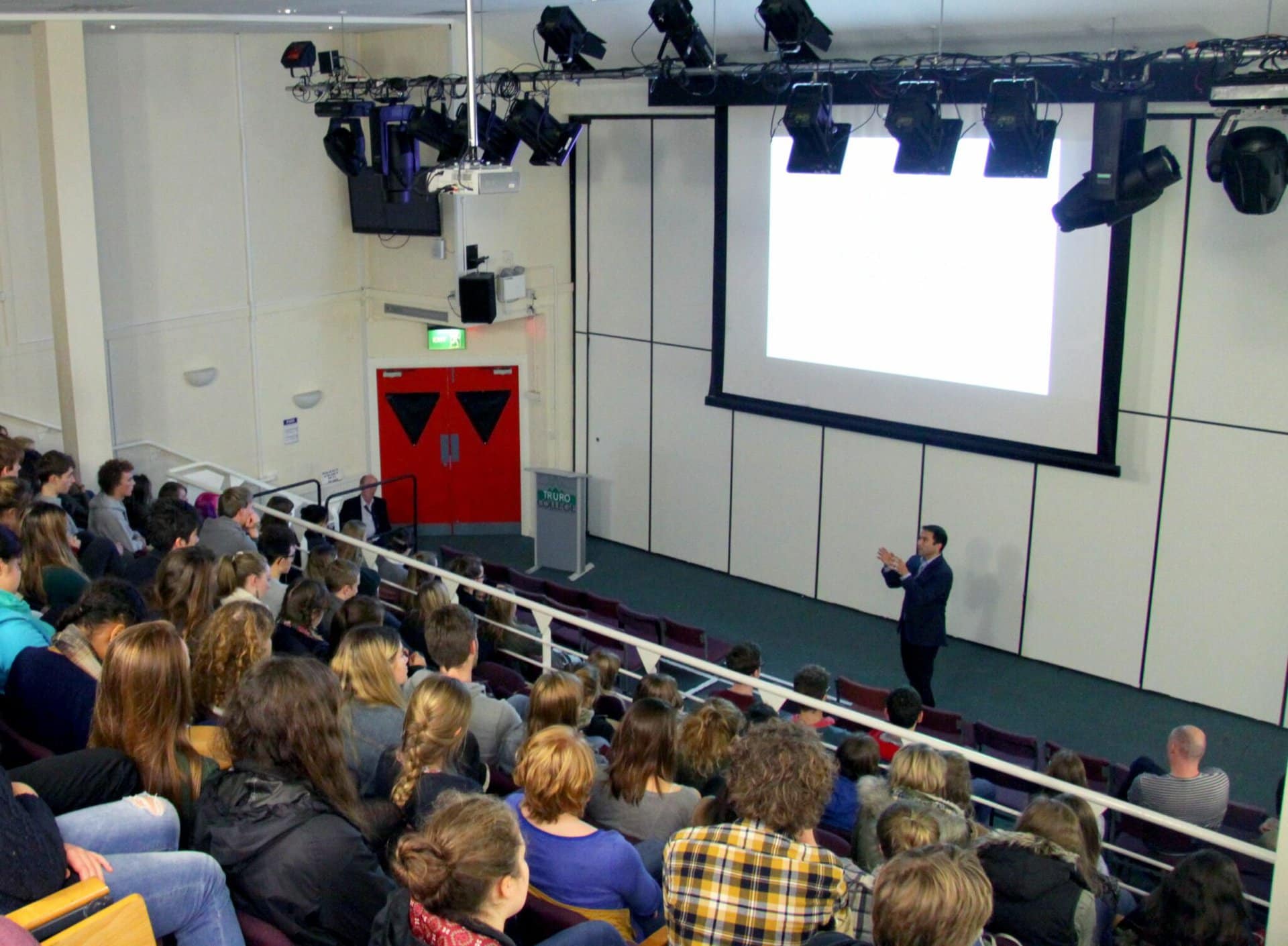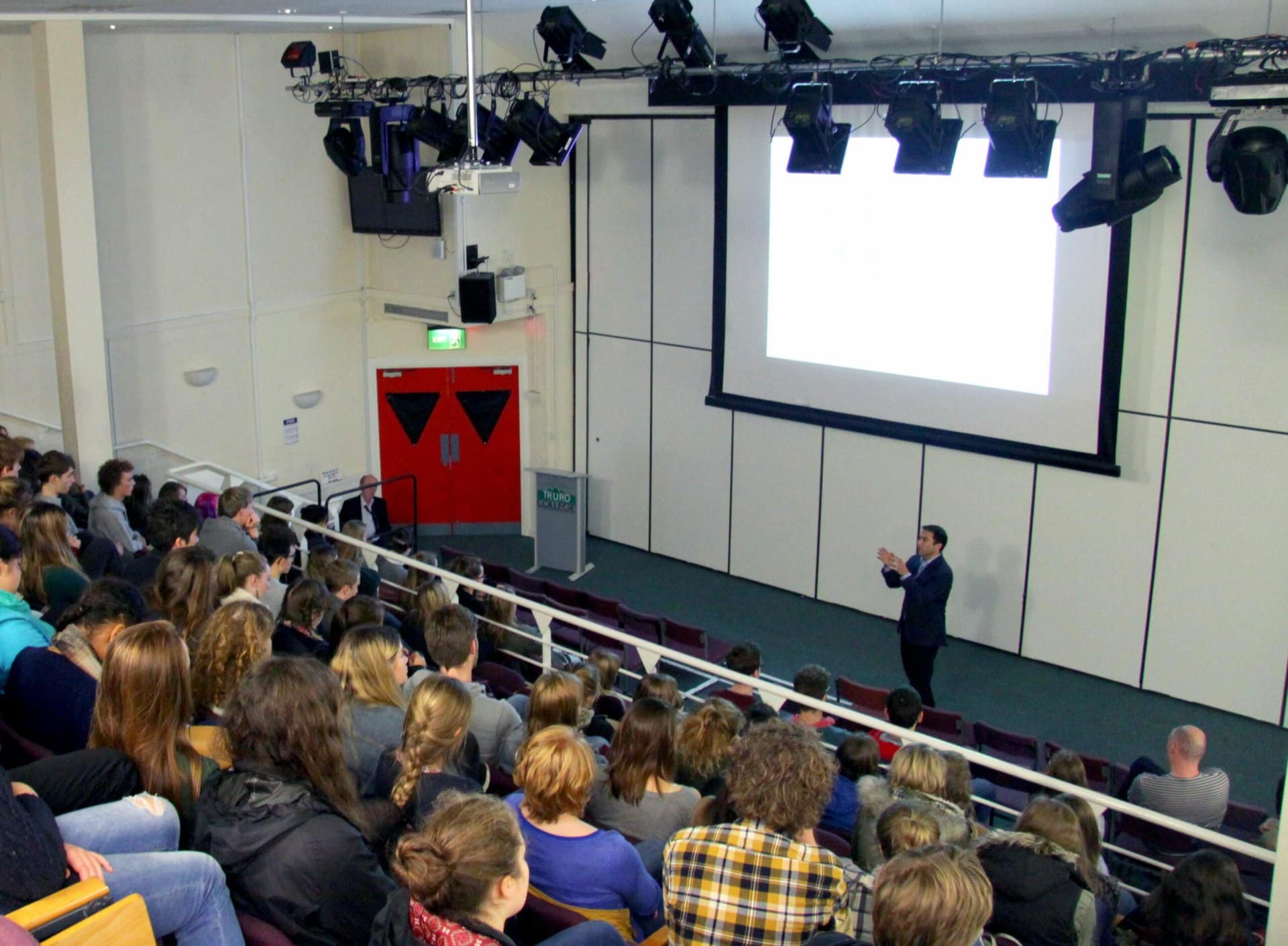 If you are curious, inquisitive and enjoy learning, then the Academic Academy is for you.
For applications, help and support contact the College's admissions team on 01872 305000 or Email. View the dates of our 2023/24 Open Events here, offering the opportunity for students to discover facilities, meet industry expert tutors and find their future.