Twelve students from Truro and Penwith College are off to Oxbridge having received offers to study at two of the world's most famous and competitive universities.
The triumphant twelve represent success for nearly a quarter of the 51 students that have applied for places at Oxford and Cambridge, placing the College well over the national average success rate for independent schools and colleges of 20%.
Students are set to read a wide variety of subjects, continuing their world-class education and future career aspirations in areas including; Philosophy, Politics & Economics, Archaeology, History, Classics, Materials Science, Biochemistry, Maths, Engineering Science, Engineering and Natural Sciences (Physical).
Considered two of the world's most competitive universities, the A Level and International Baccalaureate (IB) students from Truro and Penwith stood out from the crowd during the intense application and interview process thanks to the College's programme of support for all Oxbridge applicants.
The dedicated programme of support includes; visits from admission tutors, residential visits to the universities, dedicated Oxbridge events, pre-interview test and application support, one-to-one mentoring, talks from current Oxbridge students and mock interviews with specialist help, including the involvement of College Governors and external specialists.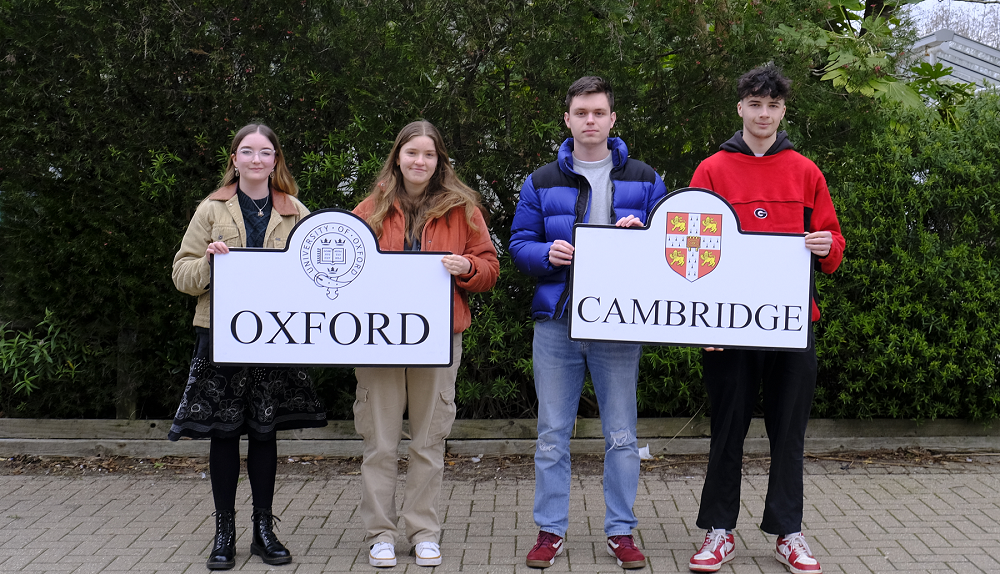 The College's Academic Academy is also a popular choice for Oxbridge hopefuls. The Academy forms part of the College's leading Enrichment programme, requiring students to select an extra-curricular option designed to challenge them to look further, reach further and go further, with options including academic support, recreation, health and hobbies.
The Oxbridge offers continue the College's long track record of exceptional academic success after it was rated best in the South West for entry to top universities in 2022, after 300 students received offers for Russell Group Universities, a group of 24 prestigious Universities across the UK.
Amy studies A Levels in Illustration and Graphics, Maths, Further Maths and Physics at Penwith College and received the programme of Oxbridge support, achieving an offer to study Engineering at Cambridge. Amy said: "I found the mock interviews very helpful. The timing of all the preparation was well thought out so I didn't feel rushed at any stage of the application."
Kit also benefitted from the Oxbridge support programme, studying A Levels in History, Politics and English Literature at Penwith and has received an offer to read History and Politics at Oxford. Kit said: "The [College's] Oxbridge trip really helped me make up my mind where to apply. It was great that the trip was free which widens access to all relevant students no matter what their economic circumstances."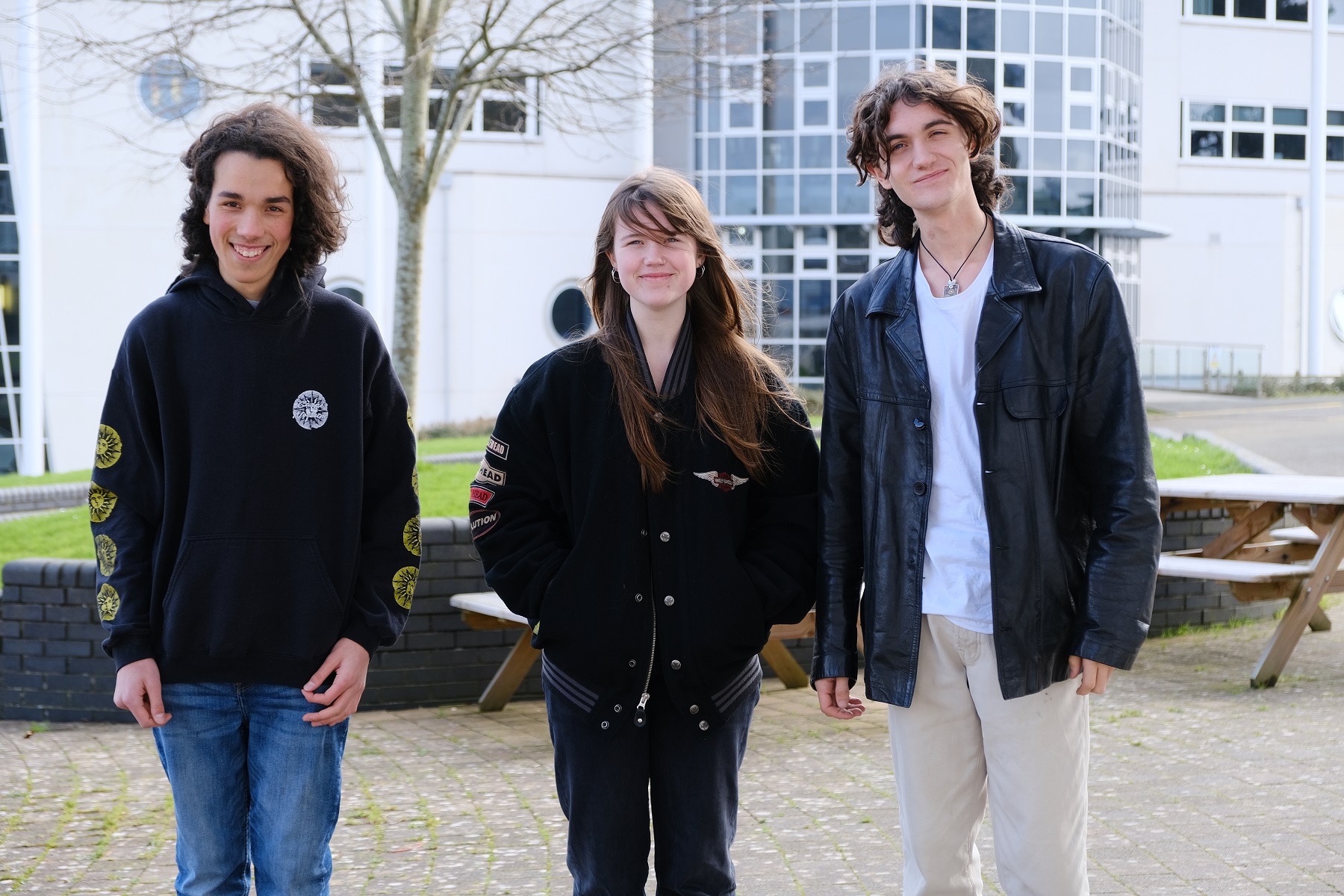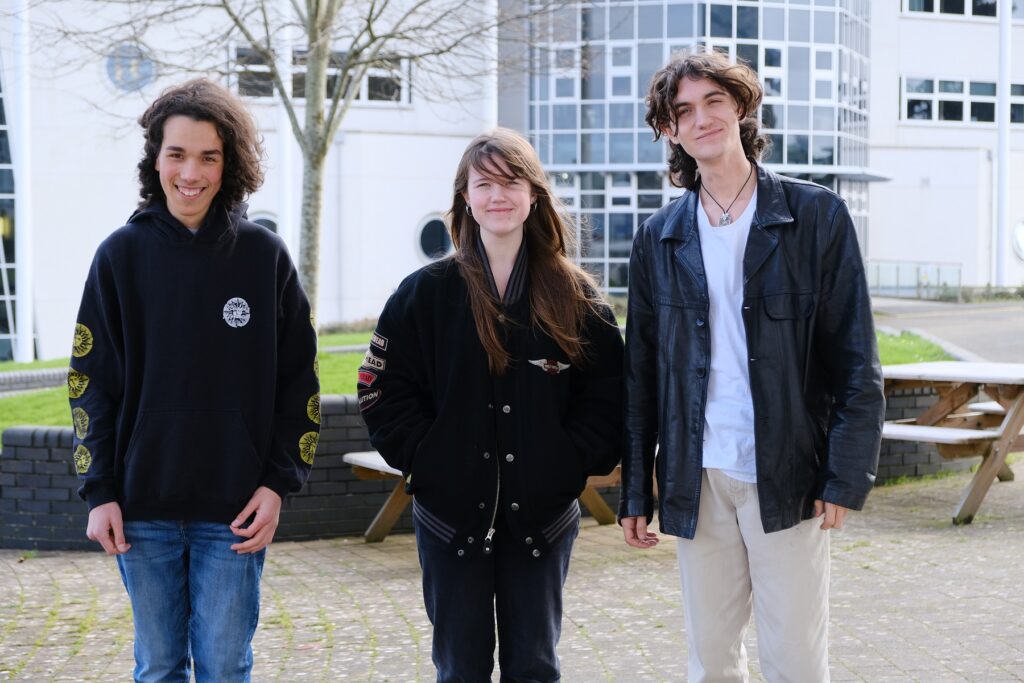 Angela Liversedge, Oxbridge Lead at the College commented: "We are absolutely delighted with the success of our students in securing places across all subject disciplines. Nationally, the competition for places at Oxford and Cambridge is fierce and it is therefore remarkable that, despite this intense competition, nearly a quarter of all our Oxbridge applications received offers.
"This superb achievement requires the students applying to have commitment and tenacity; not only do they have to focus on their academic work but also undertake significant extra activity as part of the admissions process. We congratulate all those who made an application this year.
"Our thanks also goes to all those involved in helping the students. Support for Oxbridge applicants within the College is extensive, with specialist support tutors, pre-application residential visits, visits from admission tutors and practice interviews from our Governors, staff and external experts."
Applications to study at Truro and Penwith College in September 2023 remain open with information and online applications available at truro-penwith.ac.uk.