The Prime Minister, Rishi Sunak, has visited Truro College today to help mark National Apprenticeship Week and to see first-hand the future of Apprenticeships and Science, Technology and Engineering delivery in Cornwall.
The Prime Minister was accompanied by Truro and Falmouth MP Cherilyn Mackrory and Truro and Penwith College Principal Martin Tucker on a tour of the College's South West Institute of Technology building.
During the visit, the Prime Minister spoke with full-time students and apprentices in the College's state-of-the-art engineering, aerospace, and electric vehicle workshops. He praised the College's focus on delivering "fantastic opportunities" for students to work in the industries of the future.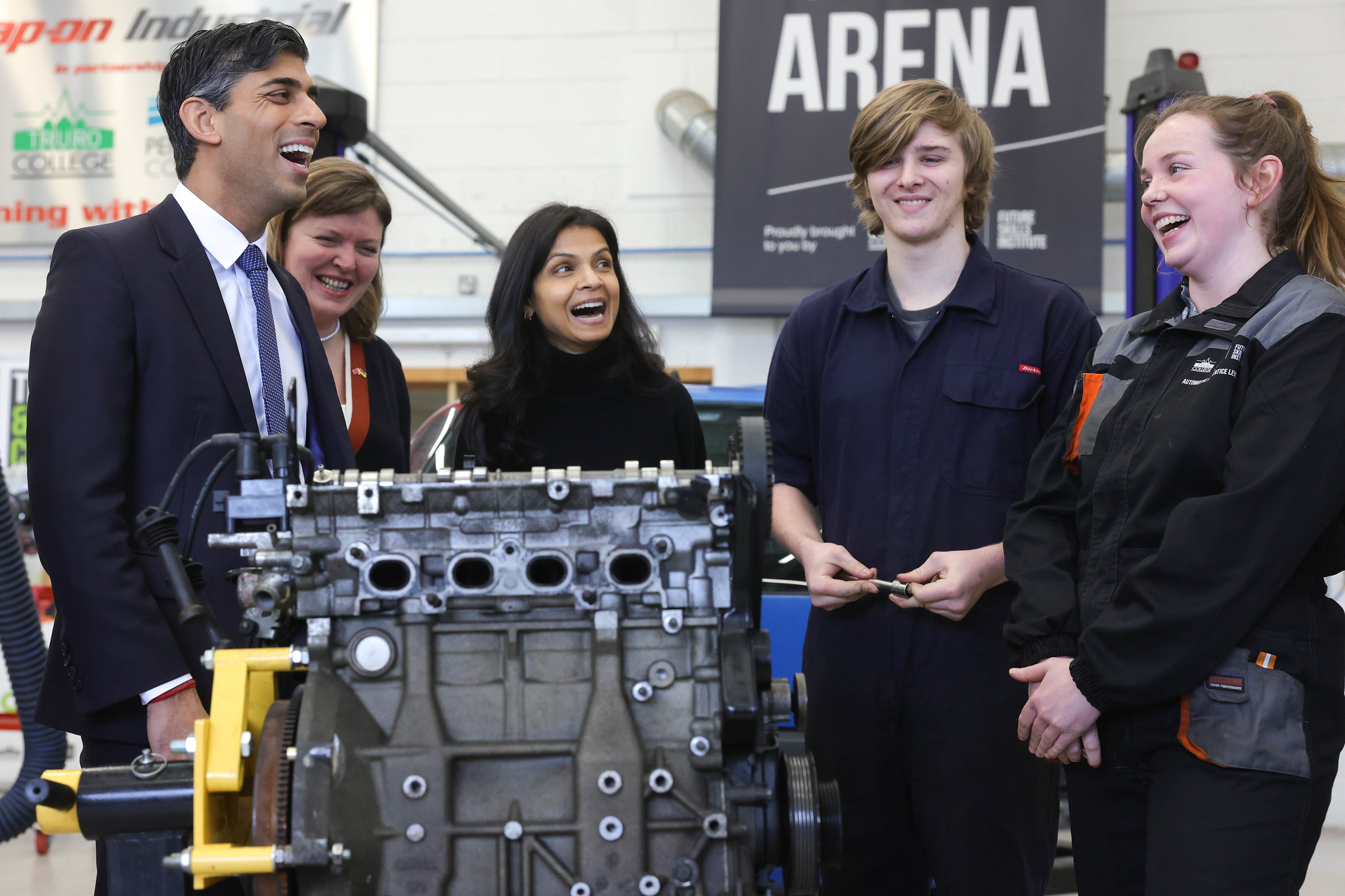 He also commented on the fantastic work the College is doing in co-creating courses with industry to specifically address the skills gaps of the future in Cornwall and beyond.
Speaking to College Apprentices, the Prime Minister confirmed the Government's commitment to Apprenticeships and highlighted its focus on higher level technical qualifications, increasing entry onto Apprenticeships and Higher technical qualifications by, for example, making applications available via the UCAS system.
Talking to full-time Level 3 Engineering diploma students, the Prime Minister said: "It's absolutely brilliant. You'll all have great careers but you'll also discover things and different ways of doing things and that is what we need.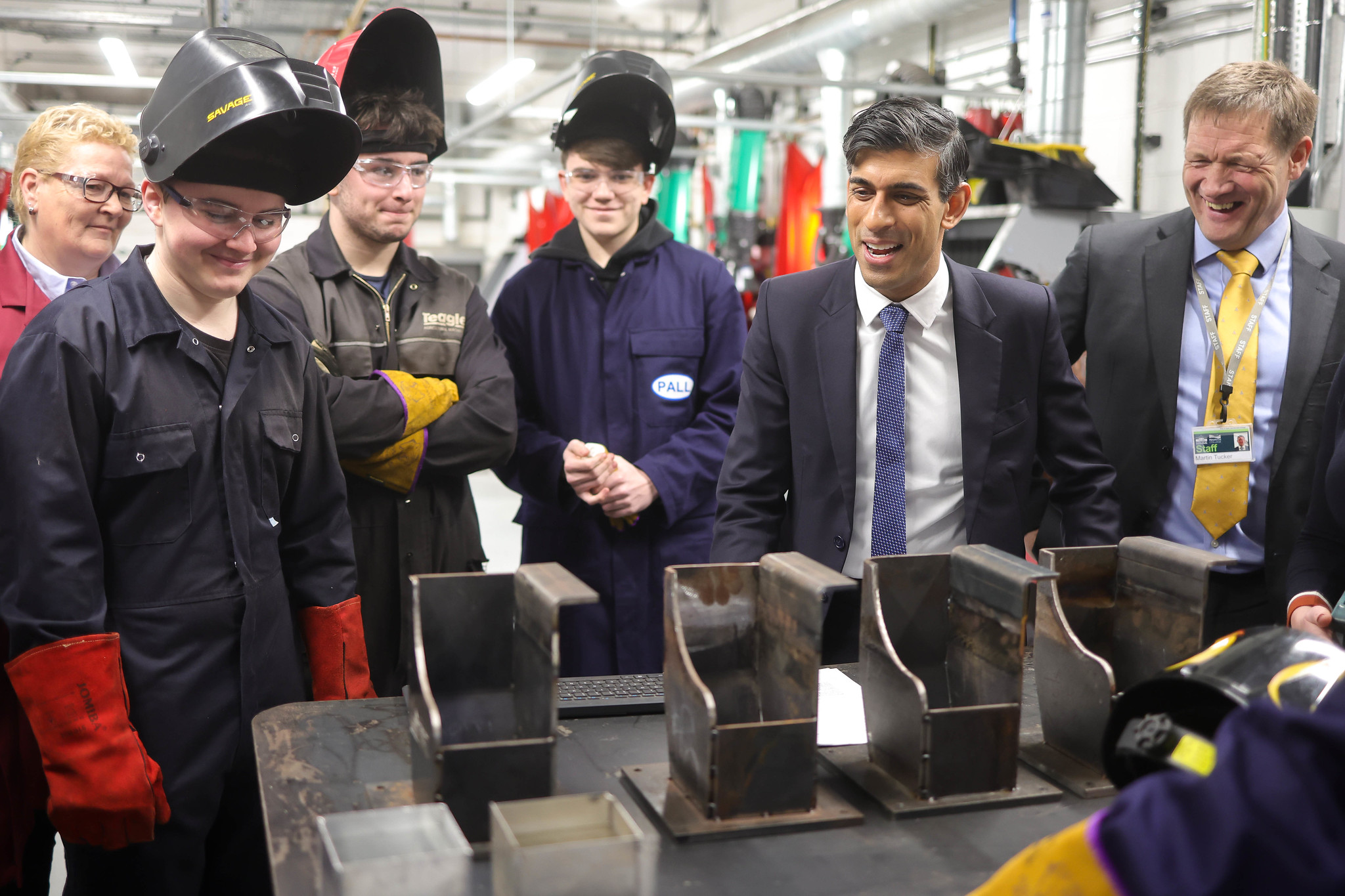 "We need lots more engineers in our country. This week we created a brand-new Government department for Science, Innovation and Technology because that is how you drive growth, create jobs in the modern world and we fully support people like you who are doing all these amazing things. It is the number one thing in the country we've got to do more of."
The visitors were given hands-on experience with some of the College's specialist engineering equipment including industry lathes and electric vehicle components.
The Principal of Truro and Penwith College Martin Tucker said: "It was a real pleasure for the College to host The Prime Minister today. It provided the opportunity for us to showcase the rich and diverse curriculum offer at the college and through the interactions between our students, staff and the PM demonstrate the outstanding quality of our teaching, student support, physical resources, and links with local employers across a range of sectors."
Cherilyn Mackrory, MP for Truro and Falmouth added: "I was delighted to show the Prime Minister the excellent work that Truro College have undertaken in their new innovative Science, Technology and Engineering department where they met some outstanding apprentices in apprenticeship week.
"This is a first-class facility built on Government funding and shows how important this is in providing opportunities for Cornish young people to explore and progress these important skills. The Principal of the college, Martin Tucker, has a lot to be proud of and I will ensure I support him going forward."