On both A Levels and level 3 Vocational Diplomas, students at the Ofsted Outstanding College were awarded over a 99% pass rate across more than 5,000 exam entries. At A Level, over 87% of students received the highest A* – C grade.
Nationally, this figure puts the highest-grade average for students at Truro and Penwith College 5% above the England average of 82%.
This year has seen the first cohort of new T Level qualification students receiving their awards and again, grades reflect the exceptional set of results across the College's entire 16-18 provision.
91% of T Level students achieved a merit or distinction grade, equivalent to three B grades at A Level or above, with 68% achieving the highest possible distinction or distinction* grade, equivalent to three As or A*s at A Level.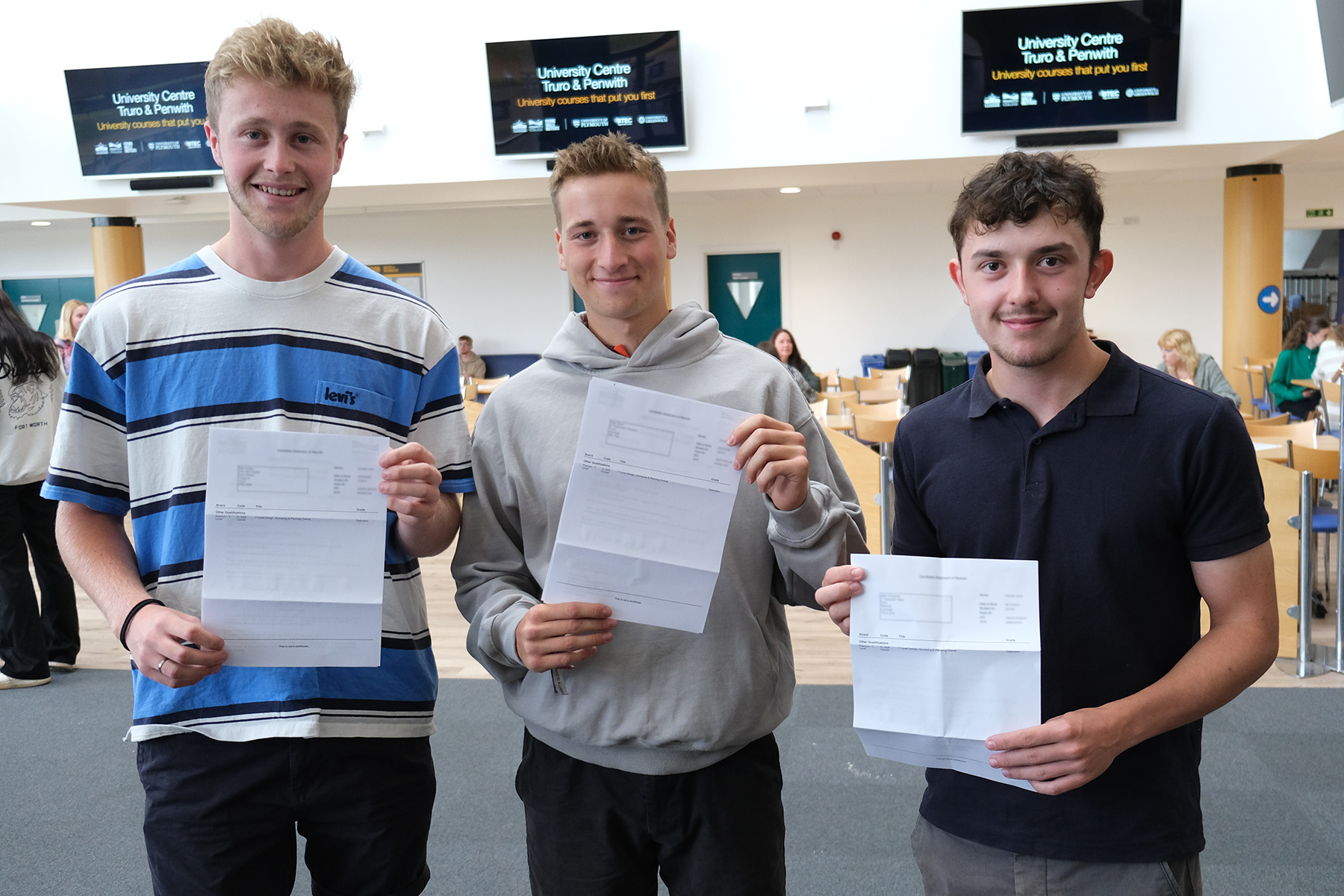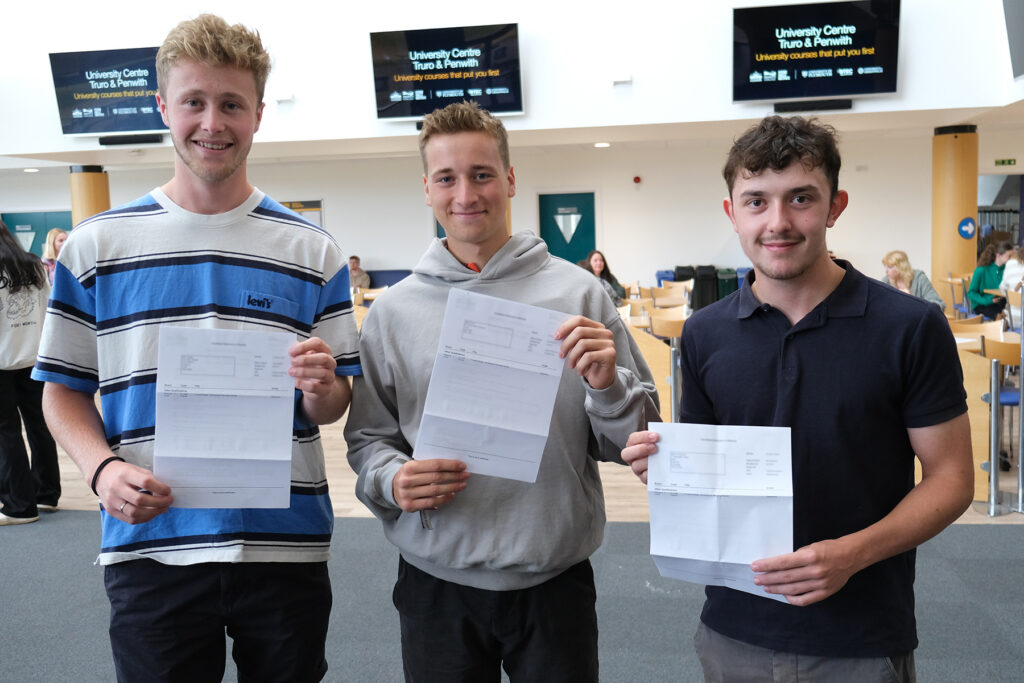 The results are being particularly celebrated at Truro and Penwith College as the first set of grades awarded purely on exam and coursework entries, rather than Teacher and Centre Assessed Grades (TAG & CAG) used by awarding bodies during the two years of the covid pandemic.
The College saw a 100% pass rate in 40 A-Level subjects, two thirds of its entire A Level provision. There was a 100% A-C grade achievement in many A Level subjects including English Language and Literature, Biology, History, Computer Science, Economics, French, Spanish and Photography.
In total, 296 of the highest A* grades were awarded to A Level students, securing them the most competitive places at university. Truro and Penwith College is ranked one of the top state providers in the country for helping its students achieve places at the universities of Oxford and Cambridge.
This year, 11 students have met their Oxford or Cambridge offers, with a record 314 places offered for students at the most prestigious Russell Group universities.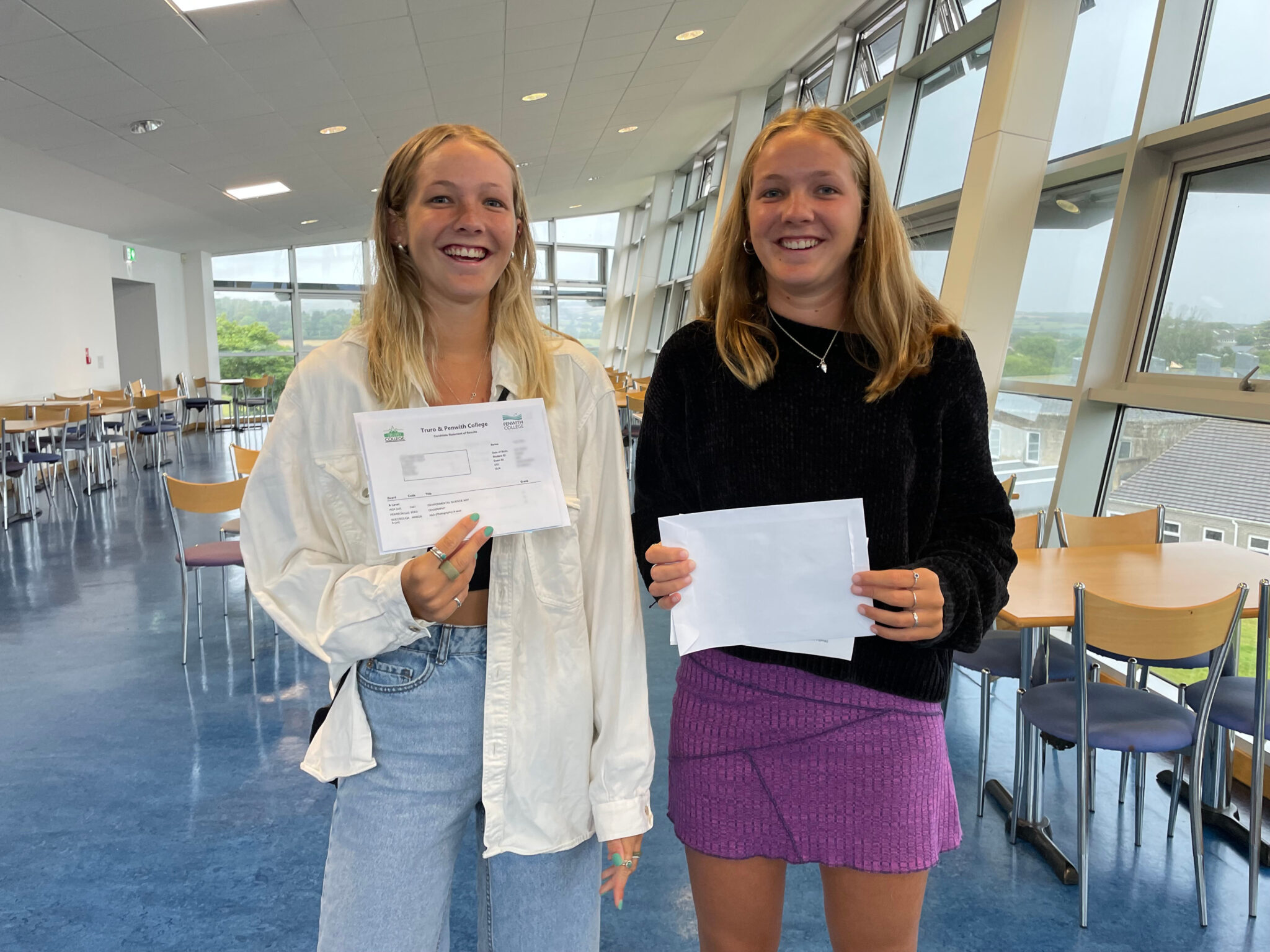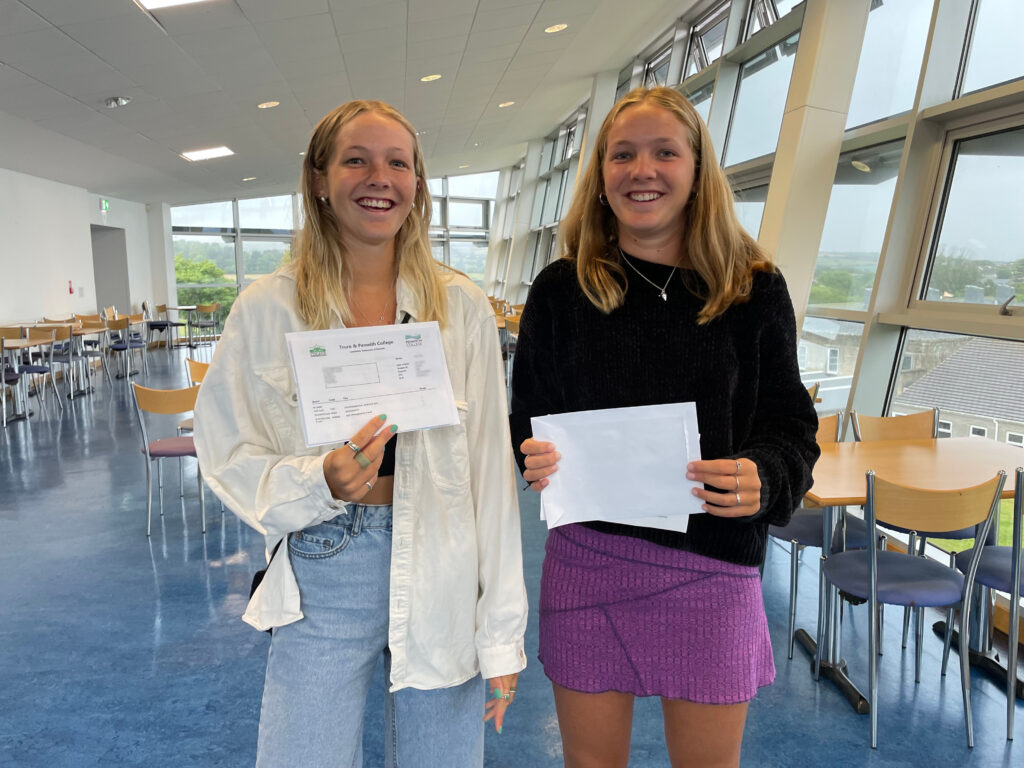 Truro and Penwith College is currently rated the top in the South West for offers to get into the UK's best universities and was named as Centre of Excellence as one of the leading suppliers of Russell Group universities, by The Telegraph newspaper.
On Vocational courses, there was a 99.2% pass rate overall, with a 100% pass rate in 16 level 3 Vocational Diploma subjects.
Over 700 students achieved their level 3 Vocational Extended Diplomas in subjects including Science, Engineering, Sport and Exercise Science, Information Technology and Health and Social Care.
80% of students gained high grades of a triple merit or above, equivalent to at least three B grades at A Level.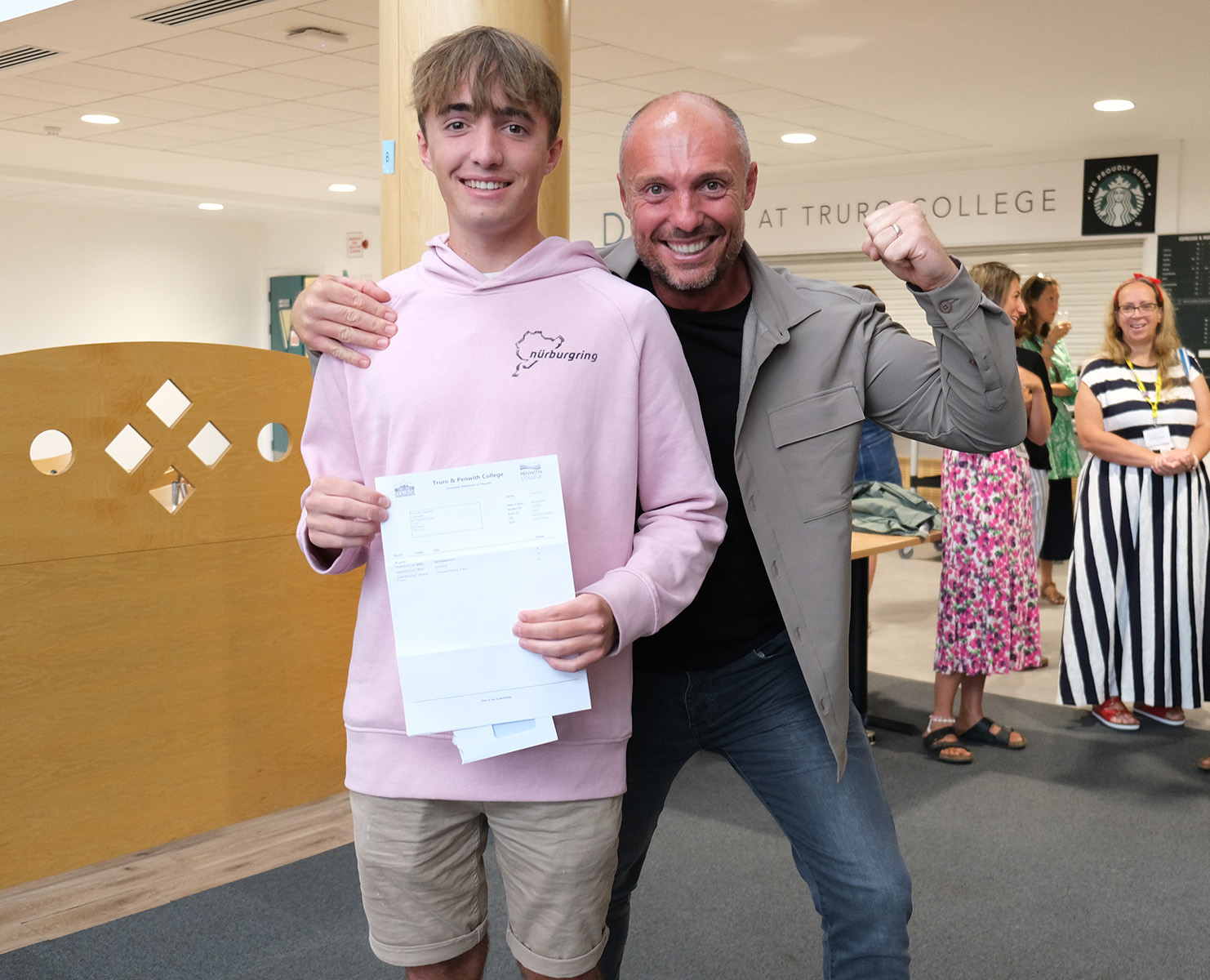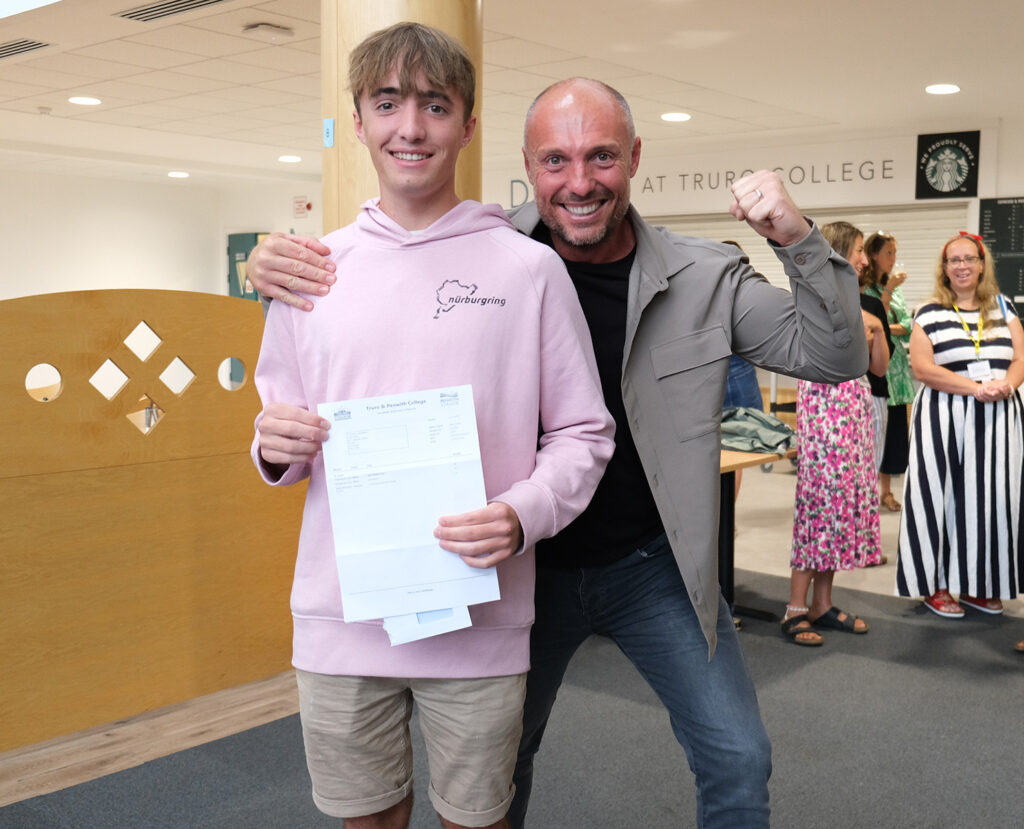 Truro and Penwith College Principal Martin Tucker said of the 2022 results: "Our students are well regarded for having the tenacity, dedication and positivity to do exceptionally well in their studies and this year has proven to be no exception.
"That they have received these very high grades following two years of significant challenges highlights not only their own enthusiasm for learning, but also reflects the very high levels of support and encouragement they receive from our outstanding teaching and support teams across the College.
"Myself, my colleagues and all the Governors at Truro and Penwith College heartily congratulate all of our students for their exceptional results today and wish them all the very best as they progress to university or into their chosen workplace."