A Level Art students Tom and Theo have won the prestigious RBA Star Students award. The pair won the art accolade from the Royal Society of British Artists with projects from their A Level Fine Art course at Truro. Now excitingly as part of the prize their winning entries will be displayed in a central London gallery.
Each year the RBA holds a national competition for aspiring young artists across the country to win the opportunity to display their art at its annual exhibition in the capital. This year's RBA annual exhibition is special as it celebrates the bicentenary of the society. Tom and Theo's winning work will be displayed as part of the RBA Star Students collection.
The show opens to the public on the 2nd of March, at Mall Galleries, London.
Expressing his joy of the entries and why they stood out to the judges Mick Davies, President of Royal Society of British Artists, part of the judging panel, said:
'Green Portrait' by Tom Benyon
"This is an excellent drawing, and the choice of green background is a very bold one.  The reflected light in the hair and on the face is skillfully done.  It reminds me of a painting by Van Gogh, who also chose bold and daring backgrounds.  We saw many portraits in the submissions, and this one definitely stood out."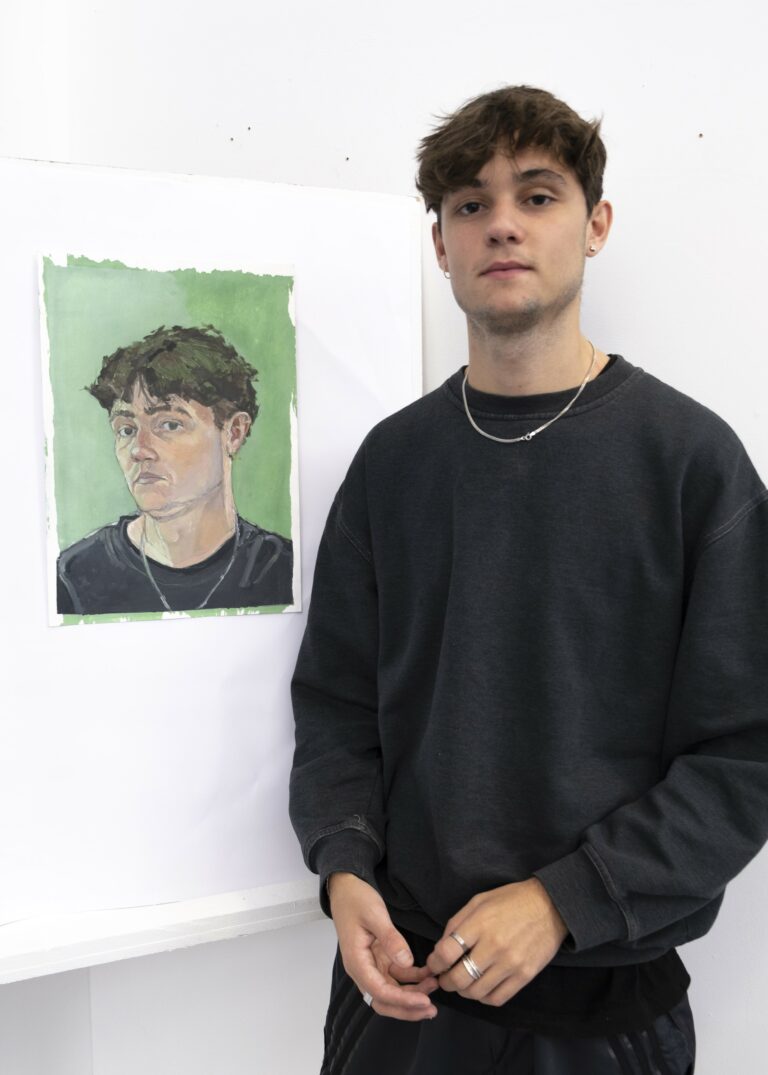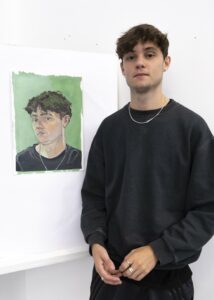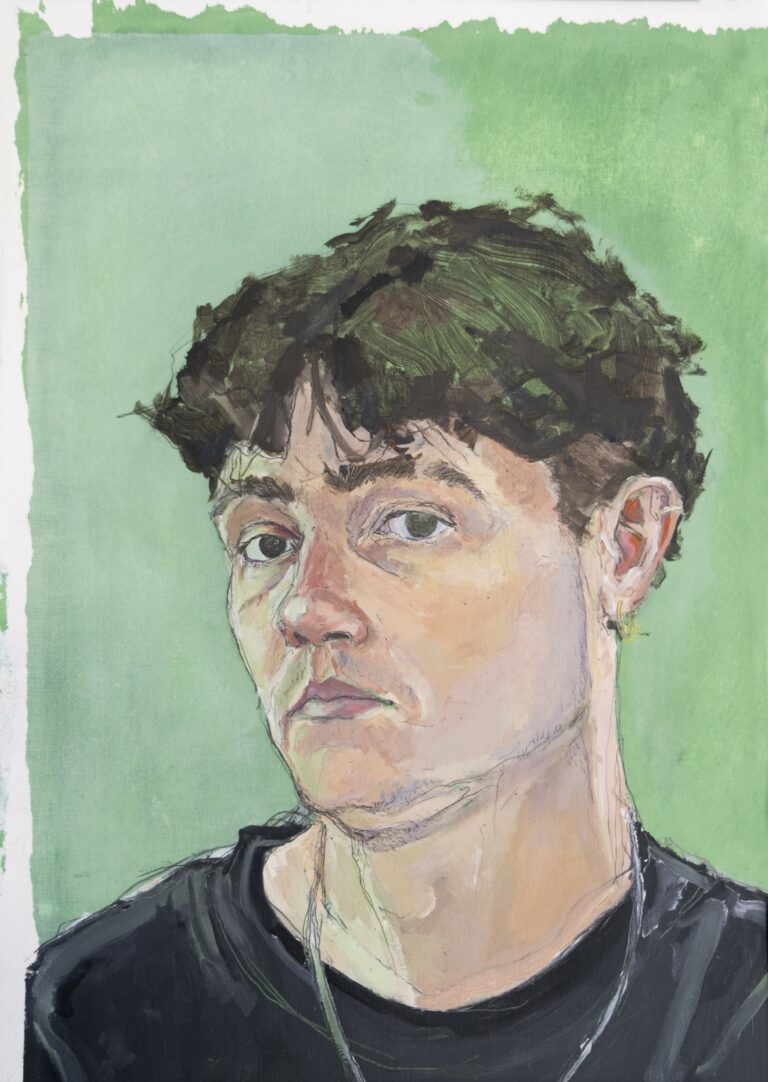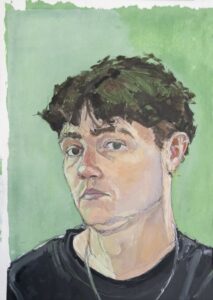 'Untitled' by Theo Dunford
"I think this work is something special – I kept getting drawn back to it because it fascinated me.  The execution of this work is cleverly done, and the image is really strong and thought provoking.  This is a unique piece of work and entirely different from so many of the others which we saw – it is both figurative and abstract in the same breath!"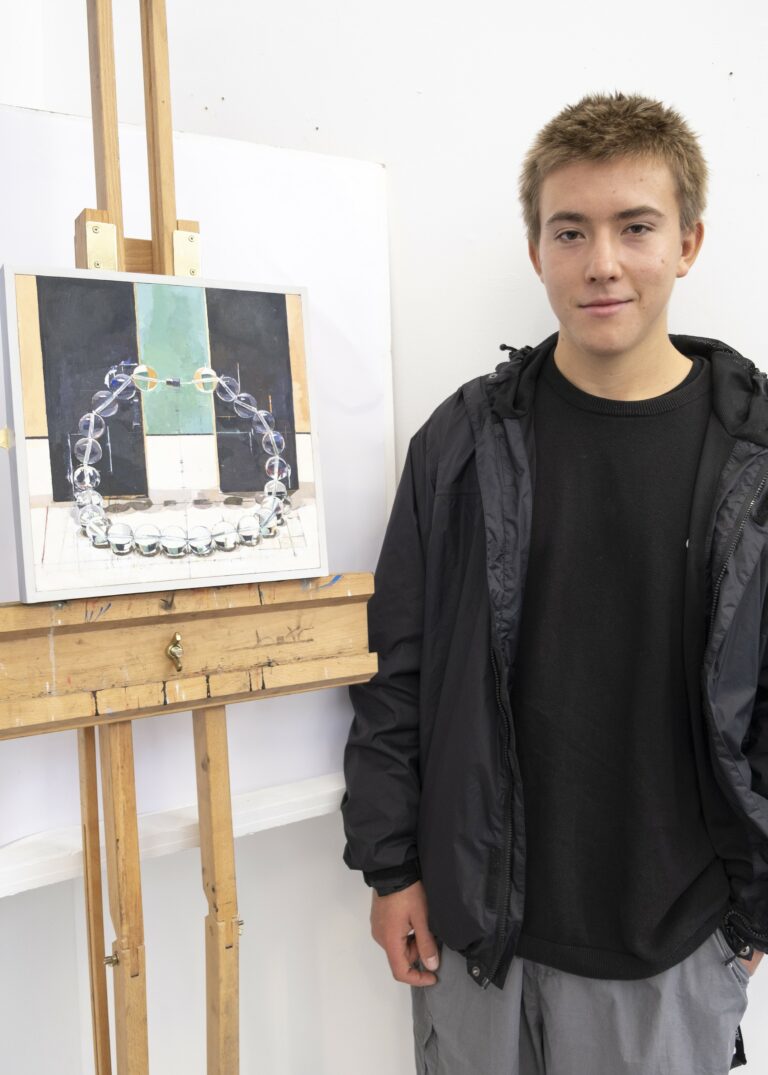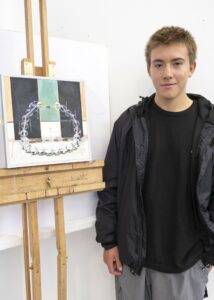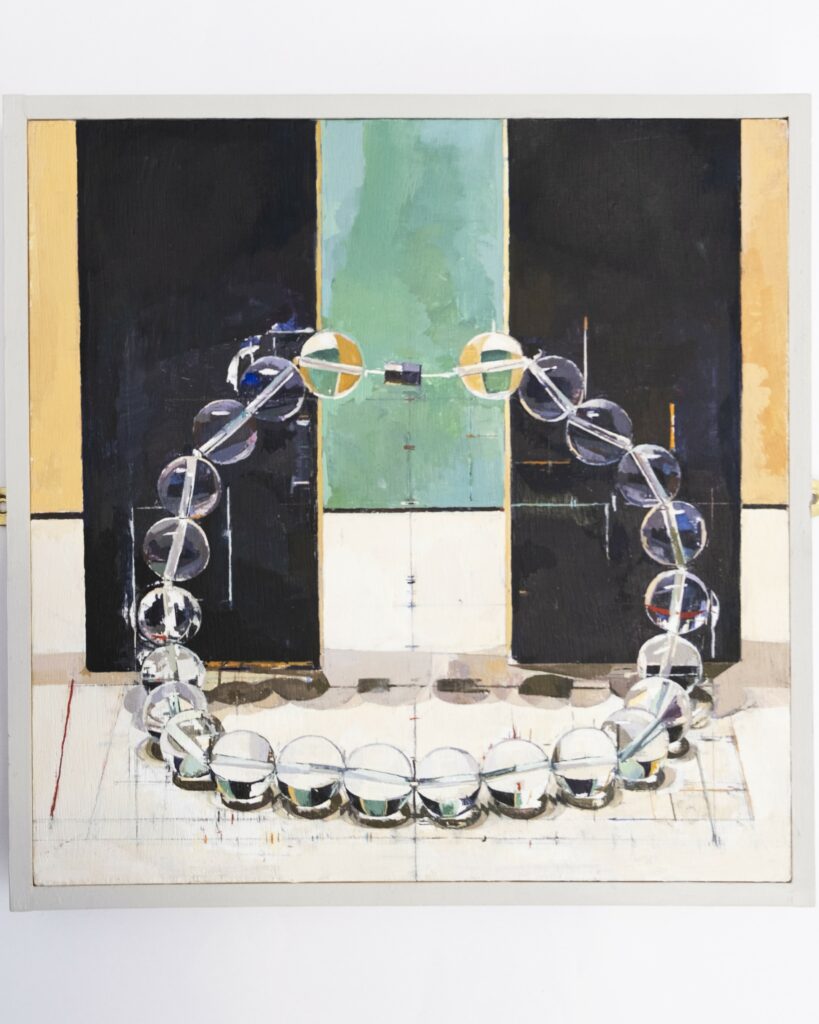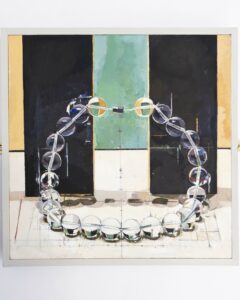 "This is a first for me to ever have my painting displayed in an exhibition let alone London."  Said Tom. Talking about his inspiration for the piece he continued, "I painted my project live from viewing my portrait in a mirror and worked on how the light could affect the colours on my face. The fact it's won an award is amazing. "
Excited award winner Theo said: "It is a big opportunity for me to show my work. I chose the necklace because I wanted an object that would come into the foreground and recede into the background."
Although proud of their achievements both aspiring artists aren't letting the bright lights of London dazzle them too soon. They are continuing their studies at college on the Foundation Diploma in Art and Design at Tregye. Just imagine what experts will say about their work after completing that course.