Do you enjoy drawing? Would you like to explore a broad range of materials and processes, improve your skills and knowledge, work creatively, see, and understand the world in a different way? This course develops your skills and thinking, either as a personally enriching interest or as a progression towards a career within the creative industries. You will develop key skills and knowledge fundamental to the world of art and design. During a series of workshops you will explore a range of two-dimensional materials and approaches. You will explore how a range of modern and historic artists have communicated ideas through their imagery and techniques. Year two builds on your learning with experimental workshops, encouraging you to take risks and work in new and different ways.
think creatively
learn visually
refine skills
practical application
visual analysis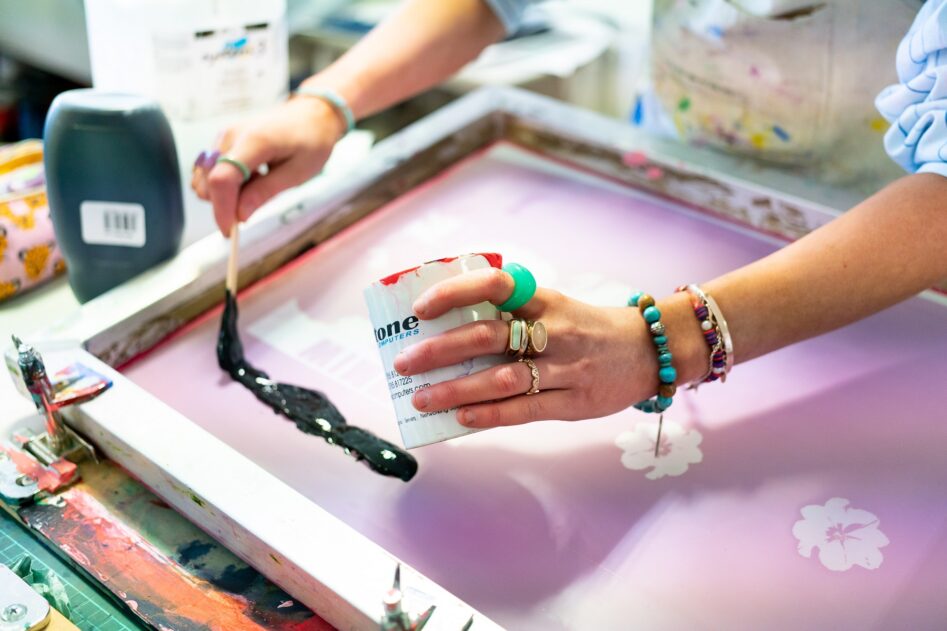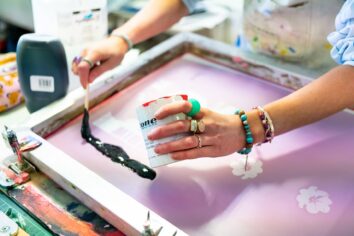 The opportunities to develop practical fine art skills in both observational drawing and drawing to develop ideas. As well as painting, mixed media and printmaking – including lino cutting, dry point and screen printing.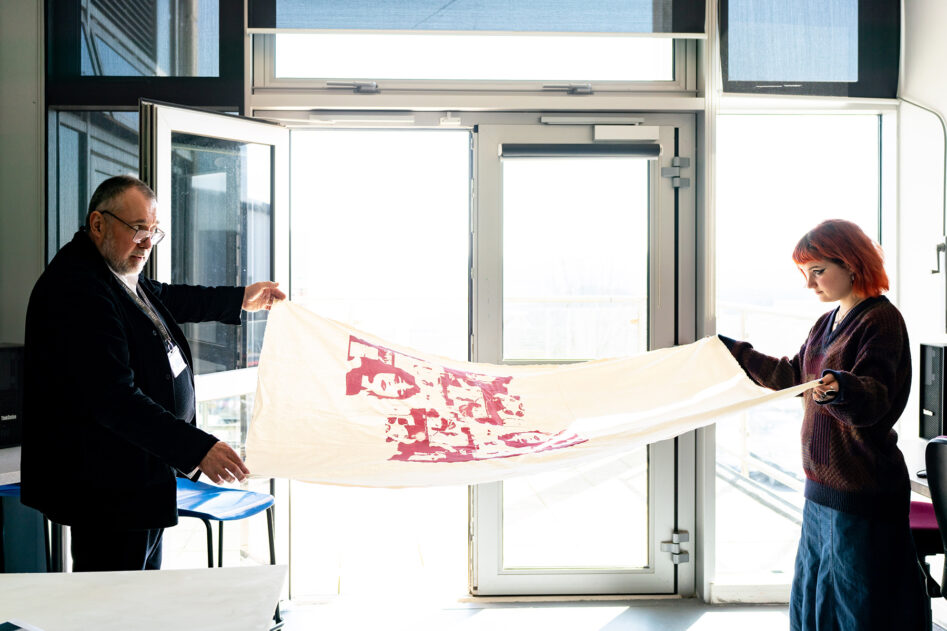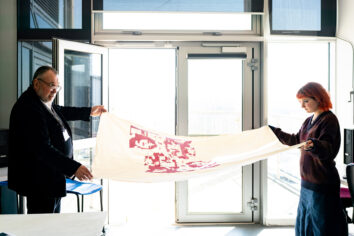 Friendly and Knowledgeable Staff
The art and design team are friendly, supportive, ambitious, and hardworking. Achievement relies on your attendance, punctuality and commitment to learning, both independently and within lectures.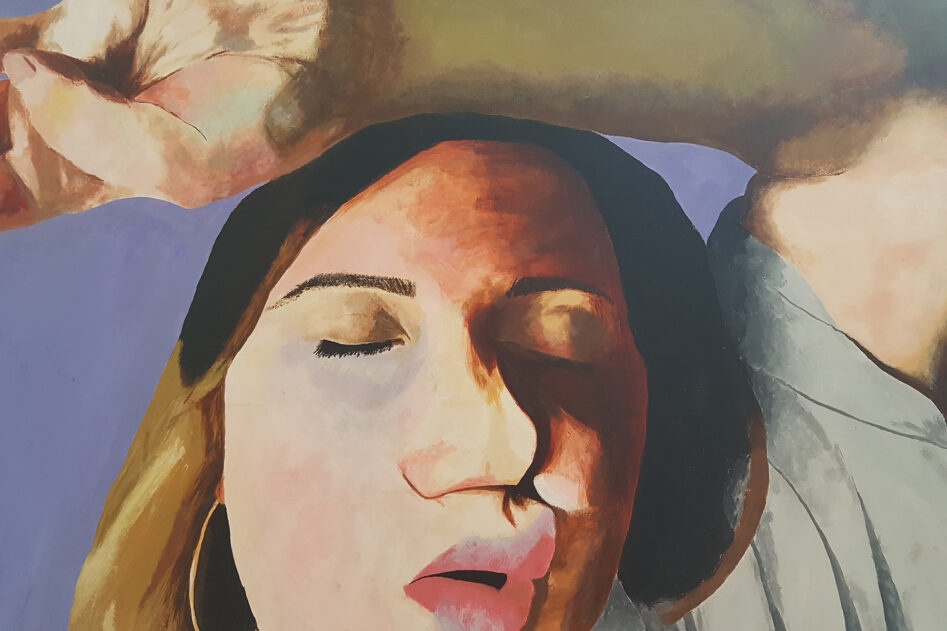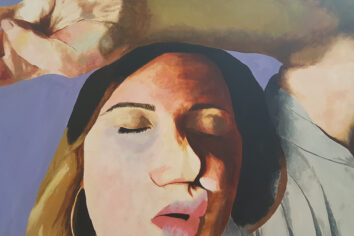 The course is structured to encourage confidence and develop a broader range of preferences and interests. As the course develops you will get the opportunity to explore a range of personal ideas, communicating them through the imagery and artefacts you create.
WHAT WILL I LEARN?
Year 1: You will begin with workshop observation on a range of two-dimensional approaches, including tone, mark making, ink & mixed media, colour theory, painting and printmaking. You will investigate artists ideas through their imagery and techniques, developing an ability to analyse your own and others work.
Year 2: You will build upon your 1st year learning through personally negotiated, coursework project and an exam project. Experimental drawing workshops at the start of the year encourage you to take risks and work in new ways. There is a written element in the second year, strengthening your analytical skills through discussion and written work, preparing you well for Higher Education.
WHERE WILL IT TAKE ME?
A qualification in Fine Art is highly valued by many universities and employers. As a 'classical', 'creative' subject, it is applicable to almost any specialism within Art and Design education. Progression can include a broad range of careers such as art therapist, architect, interior designer, curator, visual merchandiser, set/prop designer and more. The University Centre Truro and Penwith has Higher Education courses available in Art, Design and Media, Photography for those students who want to continue their studies in Cornwall.
ASSESSMENT ARRANGEMENTS
Component 1: Personal Investigation 
Internally Assessed
60% of A Level
The Personal Investigation consists of a major in-depth, practical, critical, and theoretical investigative project/theme-based portfolio. Learners will be required to carry out an extended critical and contextual analysis (1000-word minimum requirement).
Component 2: Externally Set Assignment 
Internally Assessed
40% of A Level
Learners will be required to independently develop a personal response to one of a varied range of stimuli. Learners will develop their response during a preparatory study period culminating in a 15-hour sustained focus study.
INFORMATION & SUPPORT
Independent practice will be supported through PowerPoints, worksheets and other guides available through our Moodle course. We also provide further support through focused boards on Pinterest. College trips to visit museums and galleries will be offered and we encourage our students to visit galleries both locally and nationally to support their work.
ENTRY REQUIREMENTS
In addition to general A Level entry requirements, a keen interest in drawing to develop your creativity as a design stimulus and as a means of gathering creative ideas and making them visible is absolutely essential.
Do you have a question that we haven't answered so far? Talk to our admissions team. We're here Monday-Friday 8.30am-4.30pm.
What you could earn
Artists
Arts Officers, Producers and Directors
Textiles, Garments and Related Trades
Textile Process Operatives
Graphic Designers
Advertising Accounts Managers and Creative Directors
Architects
Product, Clothing and Related Designers
Annual openings in Cornwall
2
Annual openings in Cornwall
9
Annual openings in Cornwall
7
Annual openings in Cornwall
4
Annual openings in Cornwall
45
Annual openings in Cornwall
7
Annual openings in Cornwall
5
Annual openings in Cornwall
27