One of the biggest questions asked by students and parents alike is about transport; how are you going to get to and from College? Find out all about how to get between home and College here; no matter where in Cornwall you are!
The most common form of transport between college and home is the bus. The bus gets you into college on time for your lectures, and a vast range of buses run to areas all over Cornwall. You can also catch the bus from stops that are very close to Truro train station once you get off the train. To get the bus, it can be very handy to have a bus pass.
The bus pass allows you to board public buses during and outside of college time, and you can pay for it termly. It can save you a lot of money and time; your bus pass will be available in an app on your phone so there's no need to buy a ticket with the driver every day.
The College offers a very generous bursary scheme which can help most students with the cost of their travel. Bus passes can be expensive, and some students will need to travel long distances to attend college. Anyone who is eligible for financial support through the travel bursary will be given a First Kernow bus pass, which can be used on all services regardless of operator as it is honoured by Transport for Cornwall. Find out more on our website here.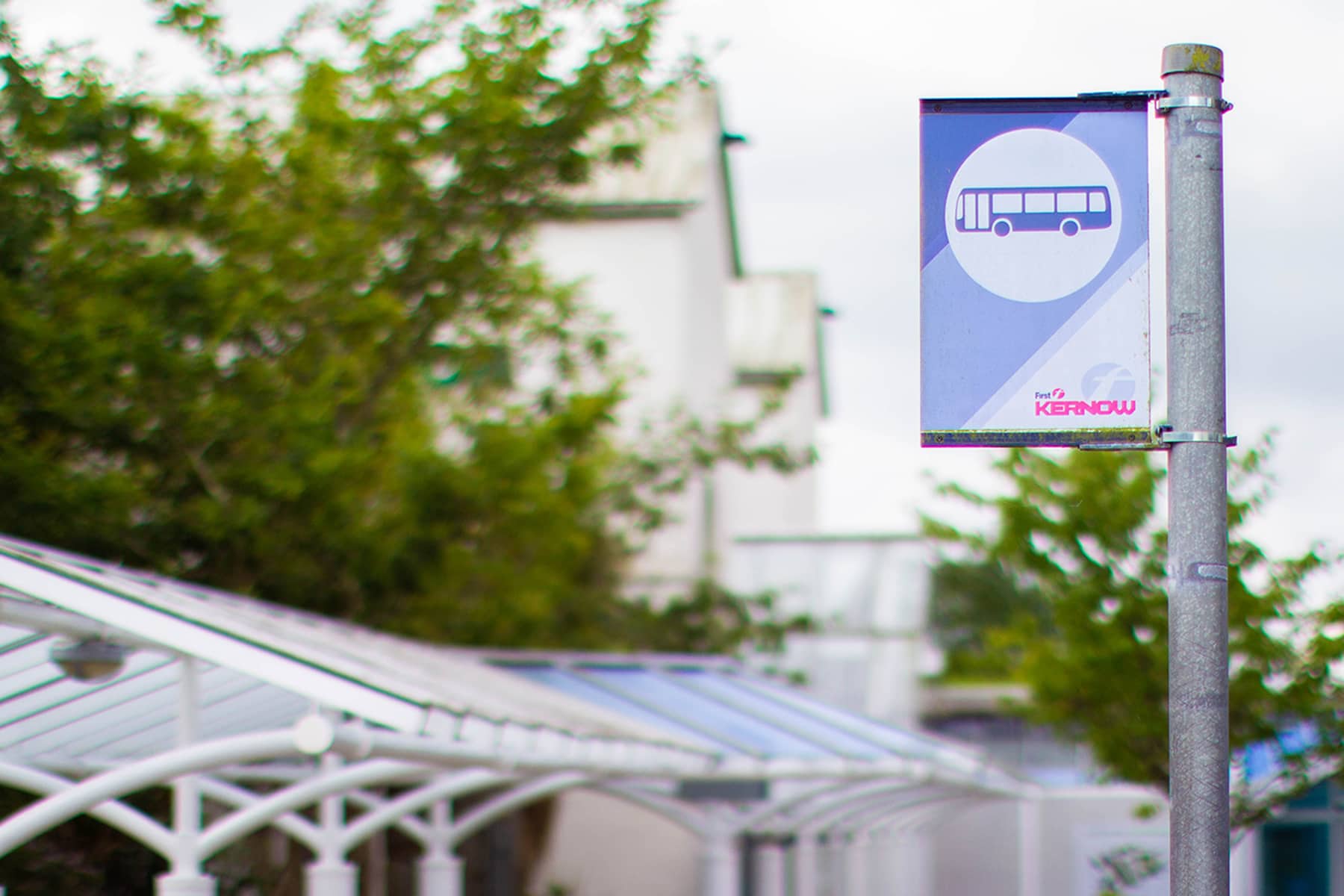 Bus journeys can be long and frustrating, especially when you're stuck in early morning rush hour traffic. But long commutes can be just what you need to catch up with friends, do some revision or just practice some mindfulness before starting your day. You can meet new people who also attend college on your journey, or you might find someone in your classes who takes the same bus as you. Taking the bus is a great chance to make some new friends or catch up with others.
You can also use this time to plug in your headphones and listen to some music, or even a podcast! There are plenty of helpful study podcasts to help you get ready for assignments and exams. Try out the Exam Study Expert podcast here, which can help you discover some new revision techniques backed up by psychology. Or, if you want bitesize revision notes on a variety of topics from chemistry to sociology to English literature, try Seneca Learning's podcast here.
If you want to clear your head before starting class or at the end of a busy day, you can practice mindfulness on the bus. Mindfulness is where you take in everything around you in the current moment, rather than thinking about the past or future. What is going past through the window, and what is happening inside the bus itself? What sounds can you hear? The bus may be busy and noisy, but taking a moment to take in your surroundings regardless of how busy they are can help you feel more secure. Mindfulness can help ease anxiety and relax you at the start and at the end of your day. To find out more, take a look at our Every Mind Matters guide here.
There are plenty of other ways to get you to your lectures. The College works closely with Cornwall Council and Sustrans, which is the UK's sustainable transport charity. There are multiple walking routes from the centre of Truro or Penzance to the College campuses which are segregated and signposted. This includes the Coosebean Greenway, which connects Truro town centre to the College in 30 minutes. Find out more on the Truro active travel map here.
You can also ride your bike into college! If you live within 5 miles, your journey on a bike may only take 25 minutes. Cycling is a great way to keep fit, help the environment and save you money. There are bike shelters all over campus for you to park your bike, as long as you bring your own bike lock. There are shower and changing facilities on campus, so you can turn your trip to the gym into your commute to College.
If you drive, you can register your car at the transport office and park on campus. However, this is subject to availability; get in quickly to avoid disappointment.
No matter where you are in Cornwall, there's a transport option for you to access both of our campuses. Happy travels!