To nominate, complete our simple nomination form via the link below. You will be asked to provide 500-words to explain why your nominee should win the award with judges looking for examples of the following:
Details of how the apprenticeship programme has benefited the business. This should include tangible benefits e.g. improved efficiency, product quality, sales, value added, cost savings.
Details of how the apprenticeship programme has benefited learners. This should include examples of how learners have been supported with their academic studies and demonstrate that they have been given good levels of responsibility, opportunities to develop their skills, experience and on a personal level.
Why you think this apprenticeship programme should win and why you think it is an example for other employers to follow.
It is not possible to save drafts of your nomination. We recommend you draft your 500-words before completing the nomination form.
Deadline: Nominations will close at 5pm on Monday 23 October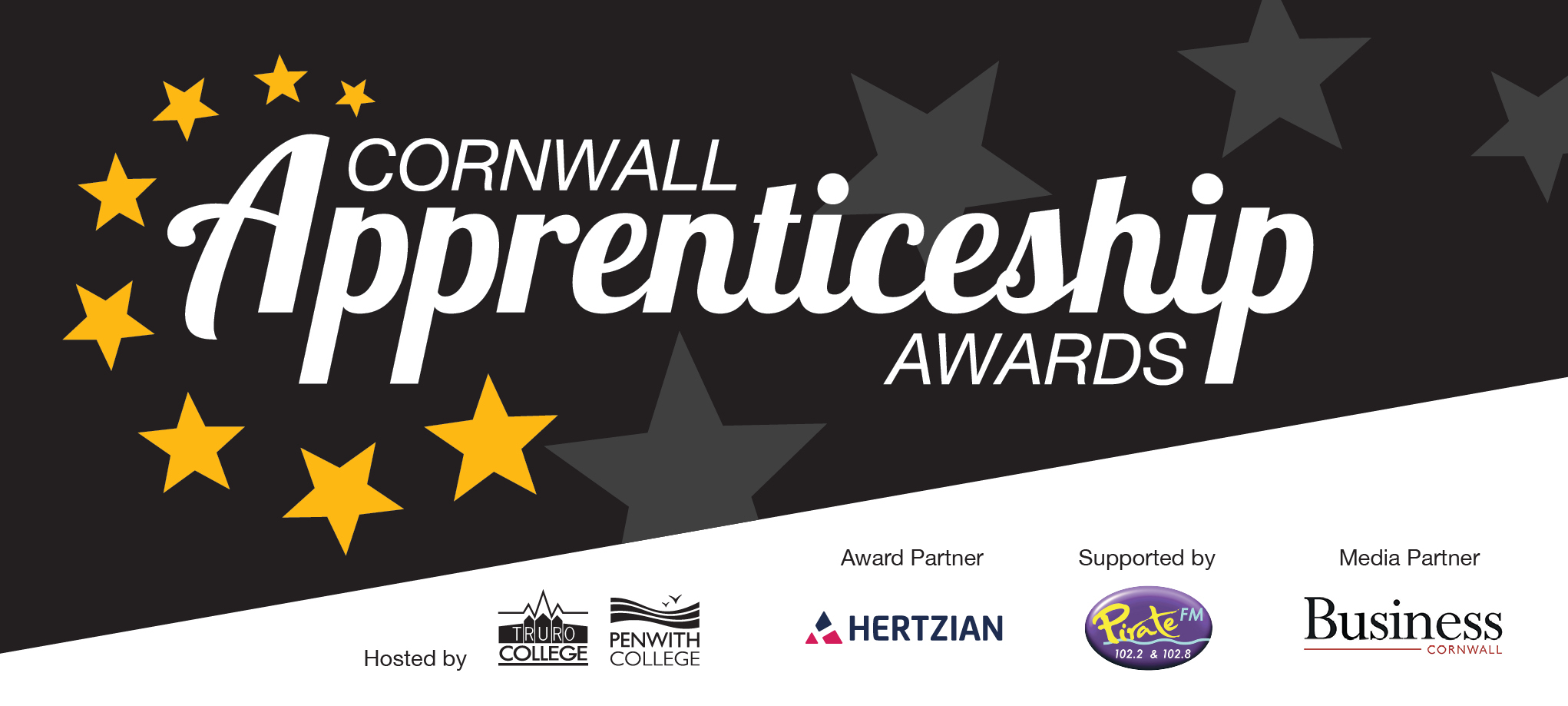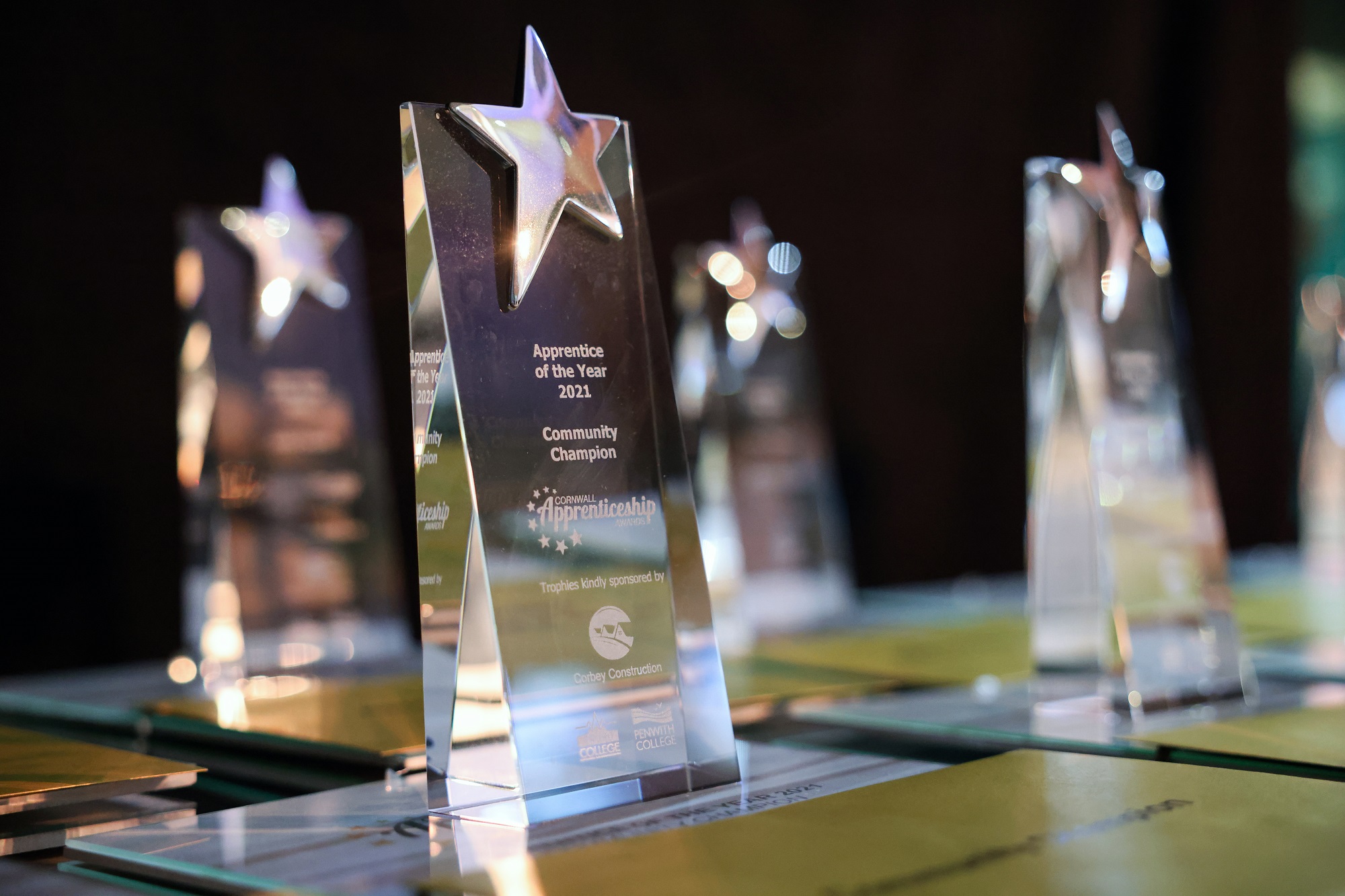 The 2024 Cornwall Apprenticeship Awards will recognise employers across two categories:
SME Employer of the Year (<250 employees)
Large Employer of the Year (>250 employees)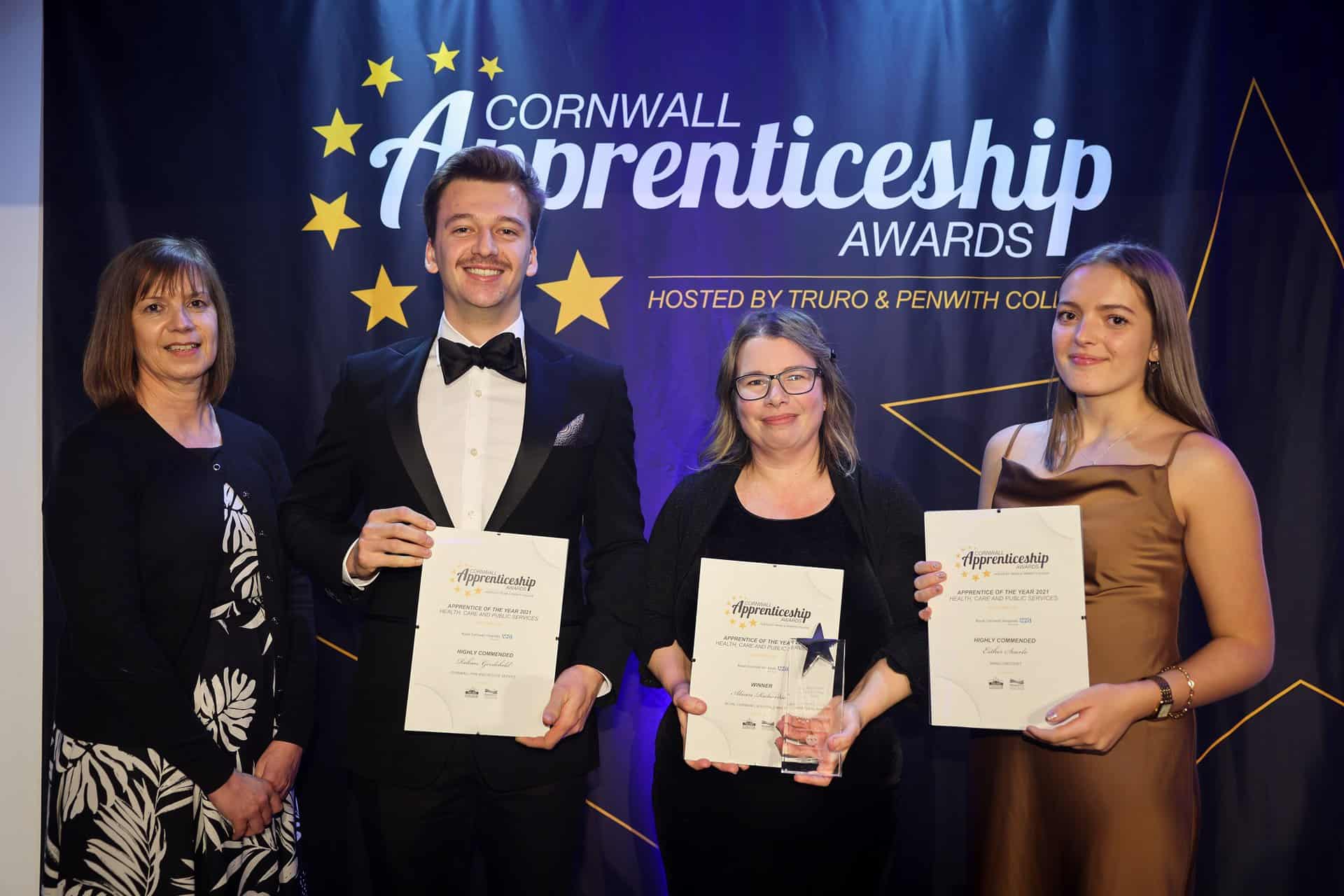 Who is eligible for nomination?
Nominations are accepted from anyone including employers, friends, family members and colleagues. Employers and apprentices can even nominate themselves.
The free to enter process is open to anyone who has taken part in or provided apprenticeship training since June 2022, regardless of their training provider. The business's head office or main business premises should be based in Cornwall or the Isles of Scilly.
If a business is sponsoring a category they will only judge categories where no representatives from their business have been nominated.
If you have any queries about the nomination process please contact nominations@truro-penwith.ac.uk or call 01872 305500.
A huge thank you to our sponsors from across the Cornish business community, without whom the Cornwall Apprenticeship Awards would not be possible.